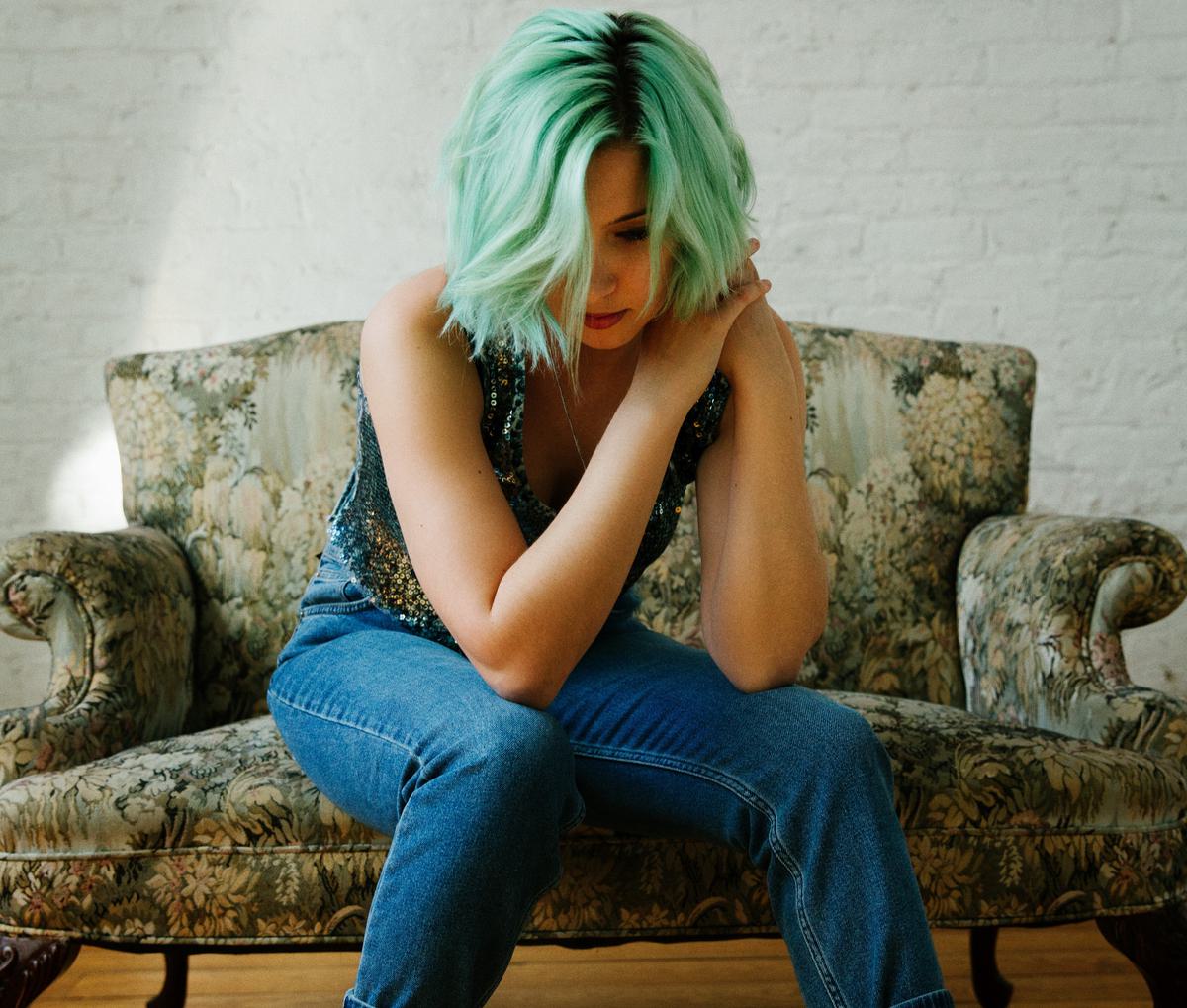 Track By Track: Sulene on her Strange EP
31 March 2017, 12:00
South-African born, New York-based singer/songwriter Sulene writes for us about the sparkling pop cuts that make up her debut EP Strange.
What We Had
"What We Had" was written after I had returned home after a long world tour, playing guitar for a couple other artists. I'd been able to see all these incredible new places and had been so swept up in this nomadic lifestyle, but when I returned to Brooklyn I felt lost and disconnected. My mind started to wander to the time when I was in college and had started my first band and how free I had felt. But it dawned on me that while I was in that band all we ever talked about was how eager we were to 'make it'. While I think many people can connect with the overall message of this song - nostalgia - I wanted to list very specific memories in the verses. Memories about the small joys like dying my hair blue for the first time, getting high by the Charles river (and swimming in it, eek), and running around in the dirty, black city snow in Boston. The lyric "now I'm lying on the floor, just so I can feel it again," is a flash-forward into realtime of when I wrote the song and how much I missed this carefree time in my life, realizing that we may not really have understood what we had.
"Haunting" was the last song I made with my producers for this record. It was actually the only song that just kind of painlessly poured out of us. The morning of my recording session I had had an idea for a chorus come into my head. I played the song to my producers and we wrote the entire thing that day. While the song is clearly about a breakup, I didn't want it to be sappy at all. I wanted it to feel crazed and and intense in order to pinpoint that obsessive, vulnerable feeling of letting someone go while you're still having these conflicting thoughts about wanting them to still want you. This isn't a sad 'I want you back' song, it's a 'I'm really trying to fucking let you go' anthem.
"When I'm thinking of you, do you think of me too?" is a lyric I got from a drawing I made. One night I kind of surprised myself when I freely sketched a man's face and wrote this lyric over his features. I guess I wanted to know if my ex was feeling these things too, or if it was just me. I wrote a song instead of asking him.
Strange
I wrote the lyrics for "Strange" back in college when I fell in love for the first time. It first existed as a poem. I remember being so overwhelmed with this crazy feeling - it really felt like a drug, like my head was up in the clouds and everything was going to be so wonderful forever. The relationship ended in a really painful way, and the poem stayed tucked away on my college laptop. About four years later I was transferring over some files when I rediscovered it. I wrote a melody for the verses and chorus, and brought the very loose demo to my producers. This was the first song we created together, and it's the song I hold the dearest. It's still my favourite thing I've ever made. I wanted to name the record after it because I think when something or someone affects your life so intensely, it really does feel strange. The feeling is unfamiliar, unprecedented and it wakes you up to something inside of yourself.
Easy
"Easy" is my favorite song to play live. I love prefacing it with saying that I think most people have a destructive relationship that has been on and off for years that they go back to in times of weakness. Sometimes when I announce that on stage I see eyes dart around at each other in the audience and it makes me laugh. We're only human. This song means a lot to me because I think it was hard for me to admit that I had one of those. By writing it, I really was letting it go. No joke, every time I sing the bridge lyrics "I don't wanna try hard baby, I just want it to to work out, I don't wanna give everything just to have you let me down," I feel overwhelmed, because I remember just how destructive and confusing this time in my life was. But the truth always comes out, and I'm happy I could put it into words and create something meaningful from the experience.
Strange is out now via Sleep Well Records.