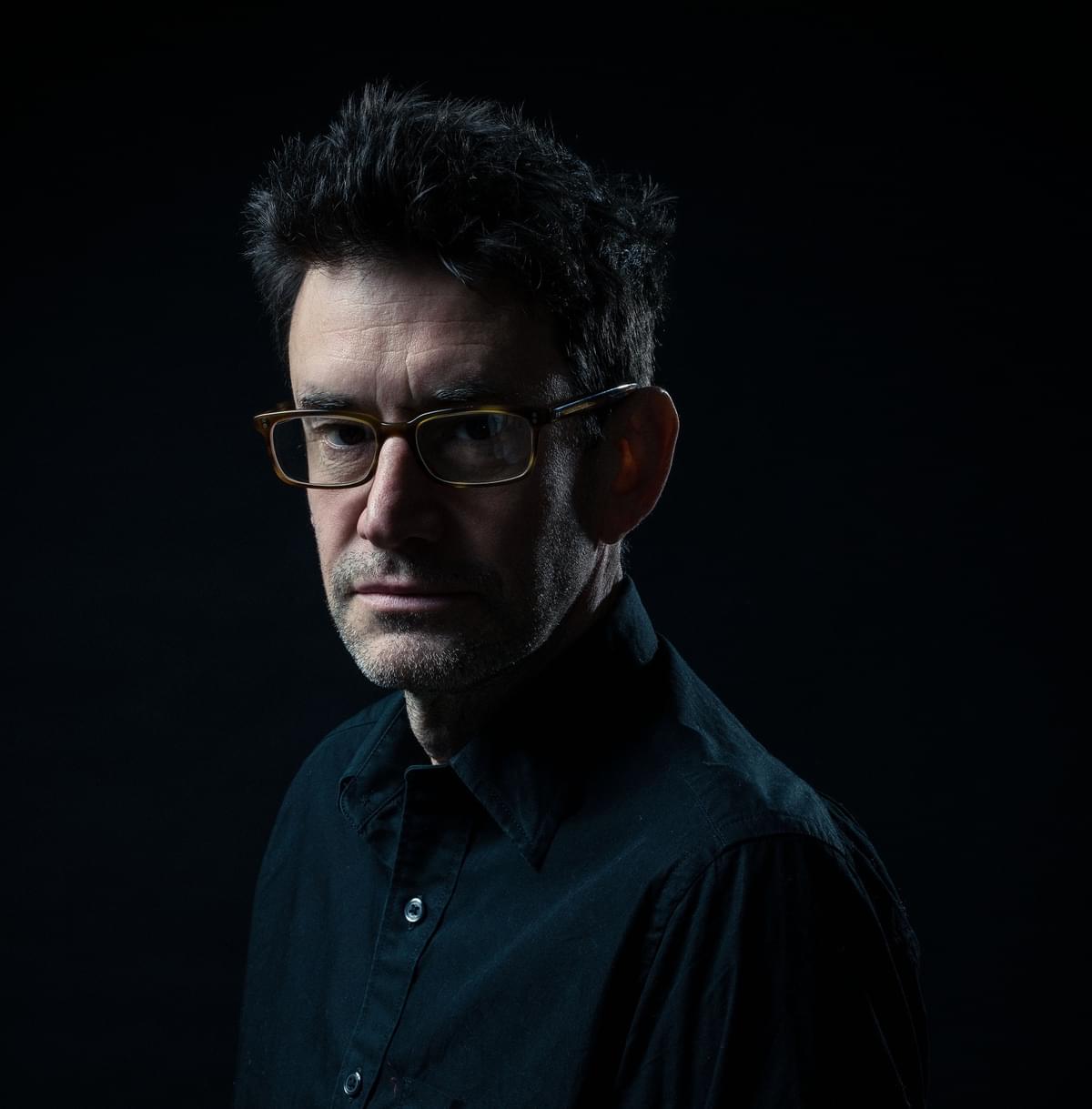 Track by Track: John Metcalfe on The Appearance Of Colour
08 June 2015, 11:59
Composer John Metcalfe is streaming new LP The Appearance Of Colour on Best Fit, and providing deep insights into the record via a special Track by Track guide.
Metcalfe, formerly of seminal post-punks The Durutti Column, has worked with a huge amount of musicians during his career (including Morrissey and Blur), but has immersed himself in his own solo creations lately, exploring textures, melody and harmony through ambient soundscapes, complex acoustic constructs, and guitar-led classical compositions. This new record, The Appearance Of Colour, explores a vast sonic realm inspired by nature, colour and speed. It's an undefinable collection of works that contort standard genres into utterly unique shapes, and its beauty is only matched by the meticulous intricacies lurking within.
Although primarily created by himself, Metcalfe has enlisted a few collaborators, including Bat For Lashes' Natasha Khan on "Just Let Go".
Read Metcalfe's guide below, and then stream the record after.
Sun
A few years ago I was on a beach during late Summer and at sunset a group of people got up and rushed into the sea as if chasing after the sun's last bit of energy of the day. I started imagining what it would be like to stay on the beach from daybreak to dawn the next day, watching the sky change and the journey of the sun around the earth, seen and unseen. The birdsong on the track is a recording made underneath a sycamore tree just outside where I work. No rare breeds for twitchers to listen out for - some blackbirds I think.
The Silver Track
I listen to loads of music on train journeys, and to a degree this piece was informed by the ever­changing perspectives of the view out of the window and the glimpsing/glitching of passing objects partially obscured by buildings and bridges etc. Nothing on the album is looped­; everything has an exact place (which can take a lot of time when there are many elements). This sometimes creates single melodies from different instruments which is a technique I really like and something I've done on previous albums. I'm a big fan of 'horizontal' music­ - creating harmony and progression by using interwoven monophonic lines as opposed to 'vertical' chords.
Just Let Go
I've never been that drawn to music that focusses mainly on lyrics. I gravitate towards the use of the voice as a timbre rather than the primary definer of a narrative or mood, and although this track has clear words I like their slight ambiguity and irregularity. Maybe it's like a signpost with no writing... a map but no street view.
Kite
I love flying kites. I always imagine (and envy) the amazing view from the kite but also the slightly strange feeling that somehow I'm holding something against its will that actually wants to go higher or fly away completely. The music is partly based on a slow motion close­up of the imagined movement of the kite's cloth against its frame.
Gold, Green
The copper beech is my favourite type of tree particularly in spring when the leaves are still slightly translucent and the most beautiful colour against the silver grey bark. Although the music is inspired by light flickering through the leaves, the title refers to the colours I associate with the key signatures of the track. As with this track the album is essentially acoustic but the effects and modulation are an equal part of the writing­, for example using delay to create melody, not just for sonic or groove reasons. Any modulated sounds generally have the acoustic instruments as their core, and this was important as I wanted as much transparency between acoustic and electronic sound worlds as possible.
Parsal
Parsal is a beach in North Wales where I flew a kite with my family in late Summer. With this track and "Kite" I close mic'd the piano and viola to pick up the noise, not just the sonority, of the instrument being played. It's certainly not a new technique but I think the breathing, finger noise, the sound of clothes moving can make the experience more personal rather than just listening to a 'clean' recording. On previous albums I tended to improvise straight to disk and then edit on the computer to hone and develop the ideas. This time I 'pre­composed' much more and then recorded to allow a bigger focus on performance.
Sycamore
I can't get enough of travelling at speed - low­level flying, trains, freewheeling downhill. Maybe in a subconscious way some of the album's quicker tracks like this one are selfishly written to listen to when looking out of a fast­moving train or car. This track was written last Autumn on a windy day after watching the movement of branches and the flight of sycamore seeds from the tree to the ground.
Besancon
This piece was written in the French town of the same name, stuck in a hotel room watching it snow outside. I usually either write quite slowly or write quickly and then spend masses of time tweaking things but this came out pretty much as it sounds first time round.
The Appearance Of Colour
I associate colours with notes and keys in the western scale system. I'm not sure it's proper synaesthesia though. So, for example, D major is a rich green, A minor is pale yellow, C major is bright red. I have strong reactions to colour and the first two sections of the piece are an attempt to express something of those reactions as more and more notes (and therefore colour) build up, collide and merge over a period of time. The third section is an album coda referencing material from different parts of the whole record.
Stream The Appearance Of Colour in full below. It's out today on Real World Records.
Get the Best Fit take on the week in music direct to your inbox every Friday