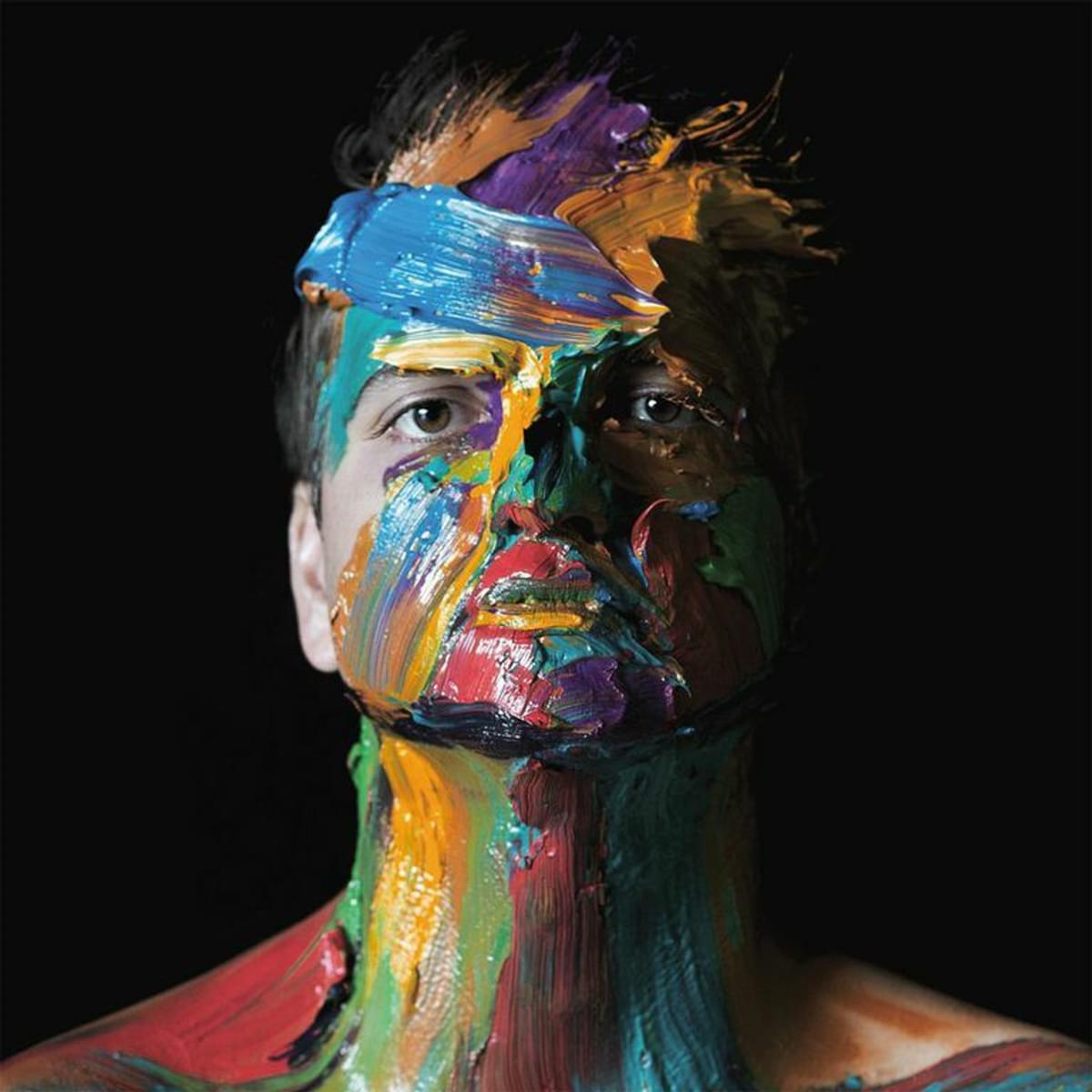 Track By Track: Fyfe on Control
03 March 2015, 11:30
Paul Dixon is on the cusp of releasing his debut long-player as slick-pop maestro Fyfe. It's been a while in the works, with the likes of "Solace" and "St Tropez" buzzing around the blogs way before we were even privy to Dixon's identity, but it's finally about to drop. Based on what we've heard so far, it's set to be mightily impressive too, with classically-tinged electronic pop, Wild Beasts-esque hooks and a knack for gravitas. It's not brainless pop to gorge upon, it's a complex, knotted smorgasbord of ideas, but above all else, it's stunning, and you'll have his melodies ricocheting in you r head all week long.
You can stream a brand new track from it exclusively on Best Fit below, and then check out what Dixon has to say about the whole thing. Spoiler alert - he's got a way with words.
"Conversations"
Anxiety-induced insomnia caused by trying to progress through attrition in life, but realising ultimately it takes its own twists and turns often out of sync with our own 'life-plan'. For me this beginning represents trying to wrestle control from the uncontrollable. I wrote it just after "Solace" had premiered and there was a lot of hype, and being a restless artist, I was frustrated things weren't moving faster - not because it wasn't going well, more because success is hard to quantify - especially when you put self-imposed timelines on it.
"Holding On"
I wrote this having spent the autumn playing European festivals and created an imagined narrative about a long distance relationship and the real, raw knock-on effects of miscommunication, but ultimately putting one another first. It's a song which reminds me of travelling whenever I hear or play it - that staring out of the train window feeling. All the places mentioned are ones we have travelled to for gigs - for example "climbing St. Michael's tower again" alludes to our (live band's) desire that as we generally only have time to do one tourist activity in a city we almost always choose to get as high up as we can and observe from there.
"Solace"
Solace is primarily about depression, the prison it can create, but that love whether from a partner, family, friendship or spirituality can help lift people from that place. The opening line of the first verse "I'm hardly known in this neighbourhood, but I can't help feeling like I've been misunderstood" sets up a tension which runs throughout the song between the occasional desire of isolation yet the discontent in loneliness.
"Polythene Love"
School disco cringe played out in the adult world. A playful observation of the relentless and the often not just acknowledged, but celebrated pursuit of flimsy, throw-away or plastic (polythene) 'love'. I find it amusing visualising my own school disco experiences of boys lined up one side and girls the other and overlaying it onto memories of university nights out, but wondering how well aligned the two might be if those in the latter scene were not completely wasted.
"For You"
I guess this could be seen as the antidote to 'Polythene Love' - how to express genuine feelings without just saying that oh so overused three word phrase. Learning how to receive and give love in ways which might feel unfamiliar.
"In Waves"
I don't think any relationship is ever stationary - and even within wider movements there is constant motion, I guess a bit like a stock graph. This is about embracing that movement rather than trying to fight it.
"Keep It Together"
A couple are drifting apart but they are not communicating so this is their unspoken dialogue whilst they carry on acting like nothing happened. This eventually results in one having to send a video they have made to express their feelings using memories of better times together. Sometimes when writing songs for this album I've imagined I'm writing a scene from a film, or a section of a novel - this has helped me step out of always writing from within my immediate reality.
"St Tropez"
Two lovers find themselves stuck in St. Tropez, a place they had thought would be paradise but one of them is waiting on tables and pining for their former life but is afraid this would upset their partner if voiced. This is the resultant conversation between them where the waitress's feelings are met with understanding and love. What I'm broadly trying to explore here is what mutual sacrifice might look like in a relationship. I haven't convinced the label that flying me to St. Tropez to shoot the video on a yacht is a good idea yet... I'll get there eventually.
"Lies Pt.II"
Written after volunteering in a homeless shelter - an observation of the rejection and stereotypes we enforce upon people we don't know who are after all, just people. 'Please don't waste your love on me' shows the extent of our dehumanisation of them - that they believe it themselves. It was eye-opening for me in terms of addressing prejudices I didn't know I held.
"Veins"
A comment on the physical nature of our emotional highs and lows, "how can chemicals feel so physical?", and the coping mechanisms that we all create "I can taste the salt air any place I'm in, I recall the scent of perfume on your skin". To me it's that euphoric feeling when you feel you could do anything, throw your drugs (more a general reference to our various crutches) out the window and conquer the world.
"Control"
This very simply documents being released from the need to hold onto everything so tightly when you find yourself in an environment of trust, documented in this case through a relationship where all the guards are able to be down. The journey between "Conversations" and "Control" is not linear as this is not a concept album and therefore not every song relates directly to 'Control' as a title, but to me they are all about people finding their own path through relationships and significant life-events or even depression and insomnia, but eventually coming to the conclusion that the world keeps moving without you regardless of how tightly you try to grip. I suppose you could say the album could as easily have been called 'Release' but for me the title isn't so much a statement of me wrestling back control of my life but more an exploration of the fallacy of the very concept that control equals happiness or achievement.
Control is released 9 March on Believe.
Get the Best Fit take on the week in music direct to your inbox every Friday