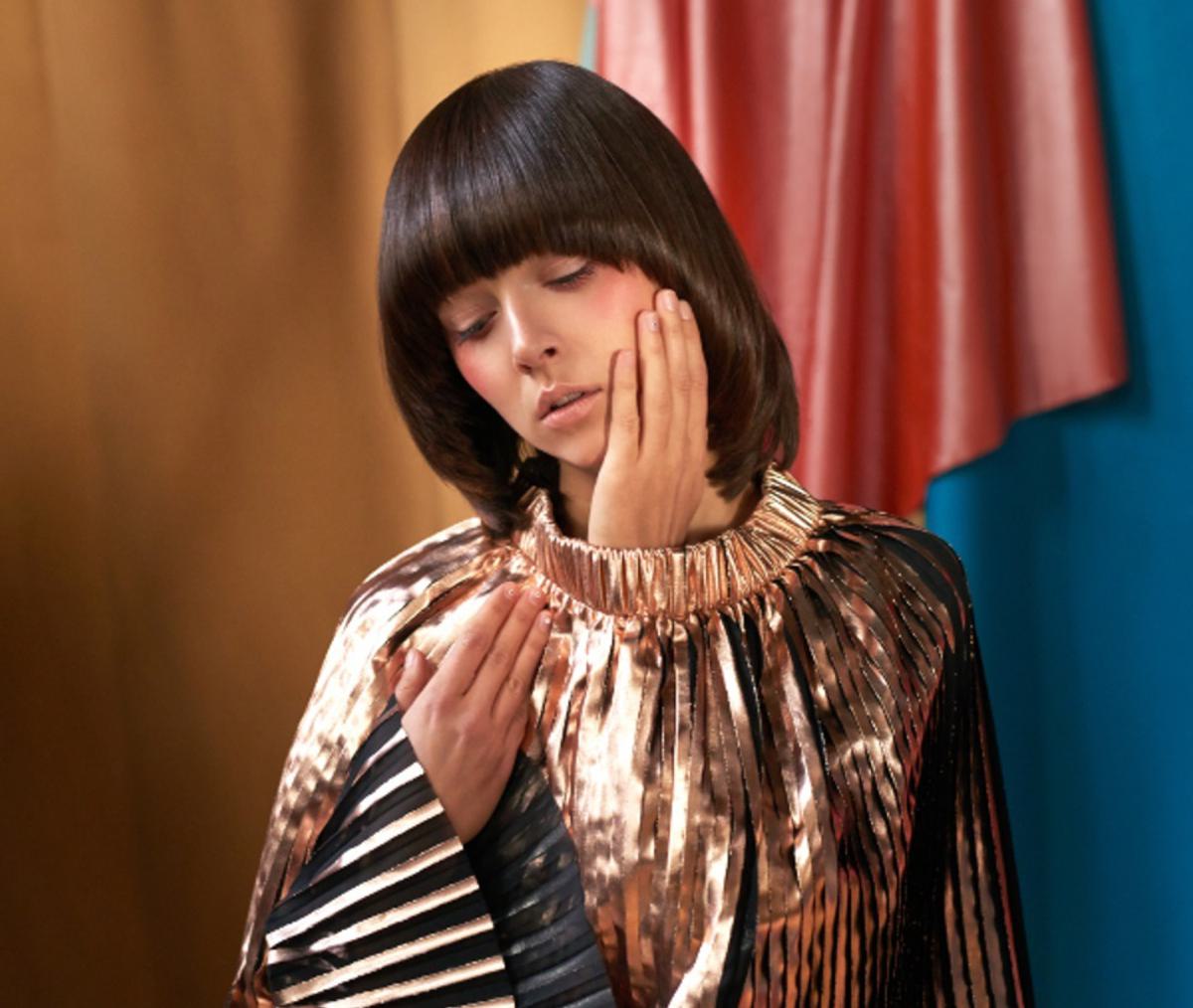 Track by Track: Brodka on Clashes
13 May 2016, 14:30
Polish pop act Brodka's English-language debut album Clashes is out today, and to celebrate its release she takes us through it Track By Track.
Following the bewitching singles "Horses" and "Santa Muerte", Warsaw-based Brodka's Noah Georgsson-produced Clashes forgets all about promises and simply delivers song after song of dark and dramatic pop music. It's a bold statement and one that doesn't just hint at a great future but urgently points at it.
Ahead of her appearance at next week's The Great Escape festival in Brighton, we're streaming Clashes - once you hit play below you'll be guided through the record by Brodka.
Clashes
The title of the record came by accident. I was talking to my manager on the phone and due to the bad reception she misheard me when I said I was thinking of Crashes for a title. I like the fact that it showed up by misunderstanding. Clashes has so many meanings - it's a violent confrontation and mismatch of colours and that corresponds well with the contrasts on the album and the attitude I had while composing and arranging the music. I wanted to make clashes between the instruments and build dynamic in songs.
Mirror Mirror
This song is about how we look in other people's eyes and how experiences are shaping us as human beings.
Horses
"Horses" was inspired by travel, and the sense that there is something lurking beyond the visible realm. It talks about escapism, maybe being some kind of an outsider from the system. I was moved by the communities of homeless people in the USA that I saw on the streets of Los Angeles and New York. Something went wrong in their lives, or they are mentally ill. Horses are a metaphor for escape, trying to find a different land for yourself, a different life.
Santa Muerte
"Santa Muerte" was also inspired by a journey, to Mexico this time. I was really surprised by how people treat death there. Like, young kids from a very early age, they see it not as something depressing but a step into the next life. The song is like a conversation with death but treating it as a conversation with a friend. We have this relationship with death all our lives.
Can't Wait For War
It's a provocative title. It was influenced by the events that took place in Ukraine. It's the richest song in terms of arrangement. The trombone gives the impression of bombing and drums play marching rhythm.
Holy Holes
Here we take a trip inside a man. Looking for shelter and marking territory. Every scar is holy because it has a story behind it. In the music I wanted to build the feeling of a tribal ritual.
Haiti
"Haiti" was named "Haiti" even before lyrics were written. The song is about desire from the point of view of sexual cannibals.
Funeral
"Funeral" is a song that mostly captures my original idea I had for this record. It's based on the huge sound of church organs and it's a waltz. It's also the most spooky song on the album. The organ part we recorded in Chopin's Music University in Warsaw by night.
Up In The Hill
Well, this one is basically about drugs. Inspired by psychedelic rock. It has my favorite solo guitar from the whole album.
My Name Is Youth
"My Name Is Youth" is like a naughty little kid of the record. I wanted to start a punk band for years and there even was one. We had a name and an album cover but we never had a single sound check! I wanted to build a strong dynamics on Clashes. "My Name Is Youth" somehow fitted even though it's so different from all the others.
Kyrie
It's a little instrumental piece that brings the image and sound of the choirs in the empty church. It corresponds with the concept of the album.
Hamlet
This melody came to me first when I was writing music for a theatre play, so it always had this theatrical vibe. I took lines from the original play and I turned them into a story about the void.
dreamstreamextreme
Sometimes I dream very vivid dreams and I'm amazed how my brain can create such stories. This song is about the power of imagination. We can travel as far as we want.
Brodka plays Coalition at 10pm on Thursday 19 May and The Hope and Ruin at 12.30pm on Friday 20 May as part of The Great Escape Festival. Clashes is out today via Play It Again Sam.