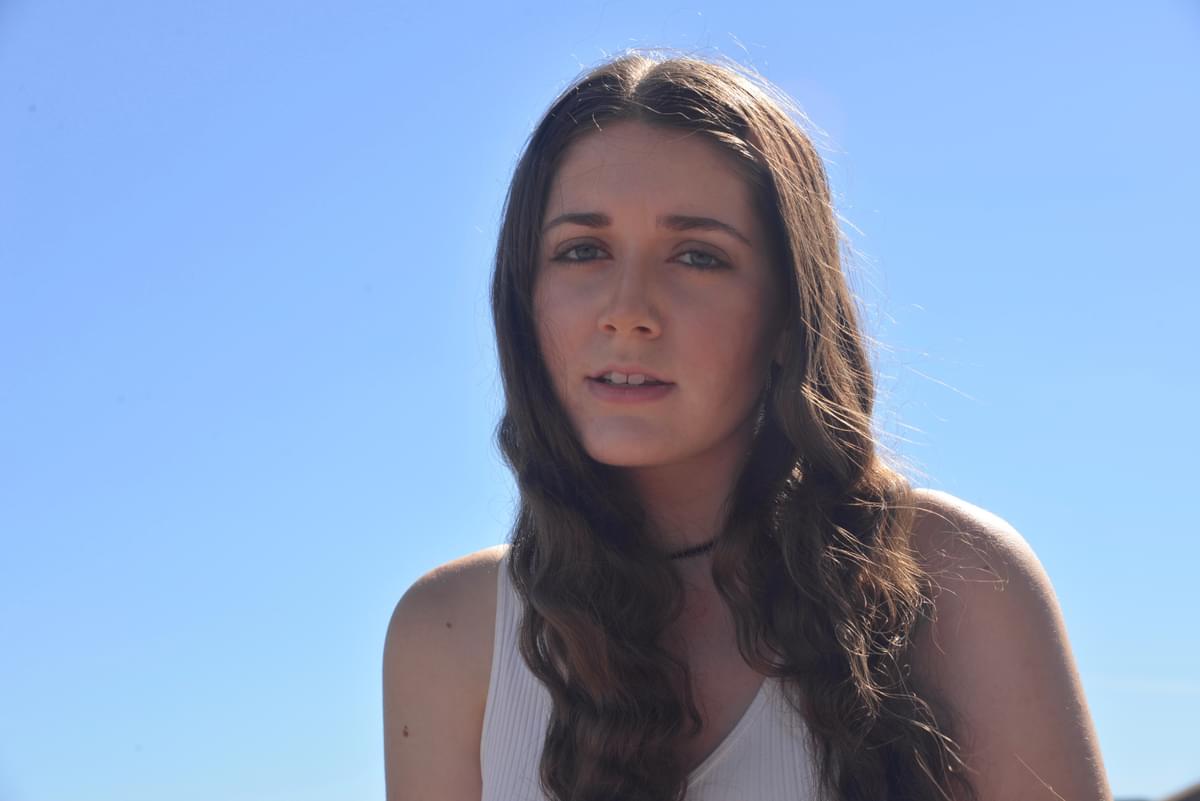 Track By Track: Rookie darling Lily Mae on her Closer EP
17 November 2016, 17:53
If Laura Marling's world-weariness is too heavy-going for you right now, switch your attention to folk singer-songwriter Lily Mae's debut EP, Closer. Tackling feminist themes with an effortless vocal, the Philadelphia-based singer showcases her self-assured musicianship across Closer's seven tracks. Plaudits from Rookie and Teen Vogue abound, and though Lily Mae may be proud to make music for young women first and foremost, it wouldn't hurt listeners of any age or gender to give her sun-kissed songs a listen.
Diamond
"Diamond" was a spur of the moment song—it was written quickly and came on unexpectedly. I was in the middle of working on another song with my sister, Chloe, and I stopped the writing session when I came up with the melody for "Diamond," pretty much begging her to switch gears. This happens rather often, which is why I always write songs in pairs of two. When we were getting ready to work on it in the studio, I wanted that spontaneity and roughness to translate through the recording, so I actually recorded the guitar and vocal together live in one take.
It is meant to be a song for women who feel bound by the expectations of their gender. There are messages coming in from every direction to young women, telling them to be polite and quiet, and I wanted to address that. It's really important to me that girls don't feel like they have no space to explore their femininity, or lack thereof, because I've been there and it's not fun. It's an amazing feeling to get to a point where you can just own it, and that's what this song is about.
Harmony Road
During the period when "Harmony Road" was written, my friends and I spent maybe ninety percent of our time hula-hooping in forests, making flower crowns, and listening to Simon & Garfunkel. I worked with Steve Brown (who has produced Laura Mvula and Rumer) at his studio in London to put this track down. We wanted the recording to encapsulate the friendship that inspired the song and that tumbling, free-flowing feeling of pure happiness that can just pick you up and sweep you over. I had seen a video of Joni Mitchell and Crosby, Stills & Nash playing a song together that was so genuine and joyful that I wanted to write one of my own. "Harmony Road" is a free-spirited song about reaching out to anyone who is around you and inviting them in with open arms.
Darling Boy
"Darling Boy" is about corruption and losing innocence while preserving the assumption of some sort of inherent goodness in a person. This was another one I recorded while in London, and the way Steve and I did it is supposed to feel heavy with that thumping beat but still maintaining its beauty, in a way. We wanted that yearning that someone feels for what is at the core of a person to be sonically apparent and really reveal itself, not just in the lyric of the song.
A Cloud Passed Over Me
This one was written while I was sick with the flu and had almost completely lost my voice—it was real, fever dream writing. I remember singing it, horribly of course, and Chloe would just say, "Okay now sing it, but be better!" in complete desperation. It was funny but also incredibly frustrating because we finished writing the song, but it was a couple weeks before we could really hear it.
I did all of the lead guitar work on this album, which was something I had never even thought of attempting before now. I'd been listening to a lot of Larry Carlton solos when I worked on the lead part for this song and was really struck by the floaty vibe he gets, which seemed especially compatible with a song essentially about something passing over and feeling lighter.
Amélie
"Amélie" is from the perspective of someone who is really, truly overwhelmed with an appreciation for some poetic everyday moments. I made the arrangement so surreal and playful because the song is kind of like having a vision of a whole fantasy world where you fly around like a little fairy and make everyone smile when they see a butterfly. Honestly, it's who I aspire to be—someone who bakes pies, lives in an elf house, and has a great relationship with her elderly neighbors.
Closer
Recently, I've been writing songs in my dreams, and I wake up with a new song mostly written or sometimes I'll dream-write a song over the course of many nights. "Closer" was one of those songs, actually. It took three different dreams over three months before I listened to my voice memos and realized I had a song.
"Closer" is the last song we wrote for the album, and, on the whole, it was something I hadn't really done yet. I've been a Beach Boys fan since I was a toddler, but I don't really think those influences crept through in my writing until this song. Part of that could be because I've always been hesitant to write overtly romantic songs, but I've found that embracing sensuality, thematically and even just in my voice, can be a part of empowering myself as a singer and songwriter. The arrangement of this song is really stripped back, which matches the song, in a sense. It's those flirty moments before you make the big reveal to your crush—very innocent and honest.
Come Tomorrow Gently In
This song is a lullaby for those of us who feel the pains of humanity too hard and can't seem to ever come up for air. With "Come Tomorrow Gently In," I wanted to use it to bookend the album with another live guitar and vocal performance but this one, more intimate—really as if I were sitting next to you, playing the song then and there. It felt more personal done that way.

Closer is out now and available on iTunes.
Get the Best Fit take on the week in music direct to your inbox every Friday