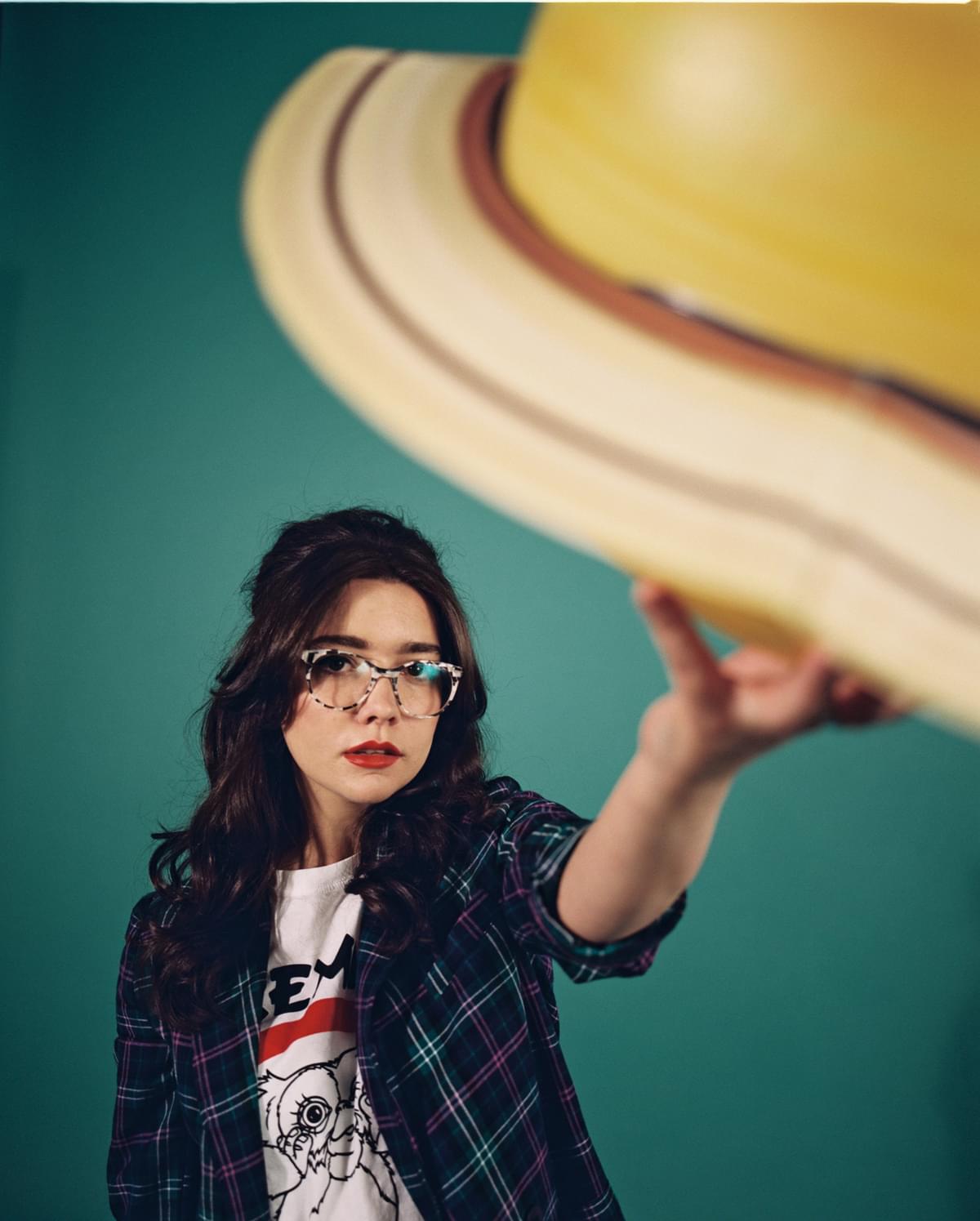 Zuzu on Sci-Fi and the human condition
07 June 2018, 08:00
Liverpool musician Zuzu tells Best Fit how Sci-Fi, aliens and Elon Musk inspired her new EP Made On Earth By Humans.
Ever since I can remember I've been attracted to the weird and wonderful world of Sci-Fi.
When I was seven years old I had my tonsils removed and my parents told me I could have anything I wanted, I went for a telescope. Growing up I loved films like Mars Attacks, E.T. and The Fifth Element; the idea of other life on other planets filled me with terror and wonder at the same time. Naturally as I've matured (only a bit) so has my taste, though I still love those movies from my childhood these days I'm really into all things trippy and supernatural - partly in jest, partly because I love a good conspiracy and really want to meet an alien.
As much as I love the full blown Sci-Fi shows like Star Trek, Lost In Space and The X-Files I also class things like Twin Peaks and Westworld as Sci-Fi and find those shows just as inspiring even though they are a bit closer to reality.
So I could go on forever listing all of the movies and Sci-Fi influences I have, but this EP was based around my favourite song on there, "All Good". It's about dreaming of escaping this dying planet to start a family somewhere new. Made On Earth By Humans, the title of the EP, was taken from Elon Musk who had it put on the Tesla Space X sent up into space.
What I love about most about Sci-Fi is how it more often than not relates back to the human condition. You can be in the furthest corner of the universe and you were still made on earth by humans. Made on Earth By Humans felt like it related to the EP because I still very much need to remind myself It's okay to fuck up sometimes, it's okay to just be a human you can't help it anyway...if you're reading this then you're human, if not you're an alien and that's okay too.
For me a lot of the themes throughout the shows and films I watch are based around the fact that the planet won't be able to sustain us with the way we are going now. Often as a genre, Sci-Fi reminds us that we actually have to do something about the planet we have, there is no plan B. There's no spaceship to take us off to another world.
Without sounding preachy, it's so important to recycle and to be more conscious of the effects our everyday actions are having on the environment. It's almost impossible to exist without burning up fossil fuels, the dream is to have an electric car and tour bus. But until then, RECYCLE! If not for yourself then do it for your cat, dog, nan or your evil twin.
Made On Earth By Humans is out this month.
Get the Best Fit take on the week in music direct to your inbox every Friday