Reference Points is the weekly column where we get the chance to ask our favourite artists to reveal what inspires them from outside the world of music. This week, we catch up with Liverpool's Wave Machines to hear about the striking inspiration that can be drawn from your surroundings.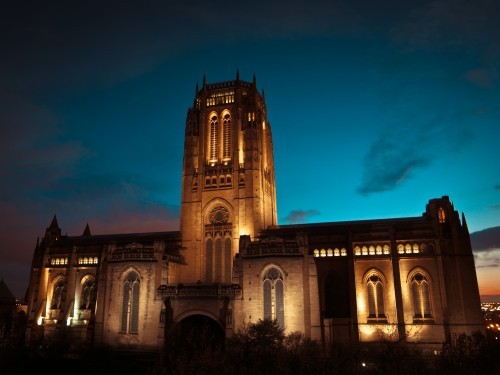 Photo credit: Tim Bruzon
For around eight years I lived and worked on the top floor of a large Georgian terrace just a few minutes walk from Liverpool's city centre. The flat sat on a hill with a view that took in the mountains of Wales to my left, Liverpool's sky line to my right and between them, the imposing Anglican cathedral. Despite the far reaching scenery either side, this monument dominated the landscape. It was a constant presence right outside my window, a huge beautiful artwork, often intimidating as I sat trying to complete my puny album of 10 songs. But it was an inspiration also. It would baffle me with it's complexity and magnitude. How do you go about making something like that? Where do you start? How the hell do you get those spiky bits up there on top of that huge tower?
Photo credit: Tim Bruzon
From time to time I would take a break from the computer screen and jog in the cathedral gardens that lay in a large excavated space at the foot of the building. I would run the paths past regular dog-walkers, truanting school kids or dozing drunks, going over and over the lines of songs trying to find lyrics in maddening loops, up the grassy ramps on one side and back down the other. A lot of the album writing is connected in some way to our proximity with that building and also to the other church (St Bride's) just around the corner where we rehearse and record. Both Carl and Vidar lived for a time within throwing distance of the cathedral, each with their own particular view of the iconic tower.

There is no God in my universe, yet here I am connected and influenced by these monuments to religion. It is an unlikely relationship but one I value.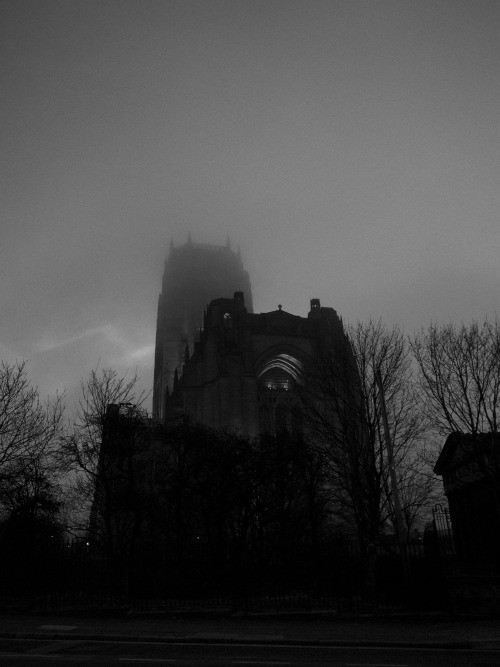 Photo credit: Tim Bruzon
Pollen is available now through Neapoliton, and the band will play the following live dates:
January
31 – Moles, Bath, United Kingdom
February
01 - Kazimier, Liverpool, United Kingdom
02 - Broadcast, Glasgow, United Kingdom
03 - The Cluny 2, Newcastle, United Kingdom
05 – Bodega Social, Nottingham, United Kingdom
06 – Scala, London, United Kingdom
07 – Joiners, Southampton, United Kingdom