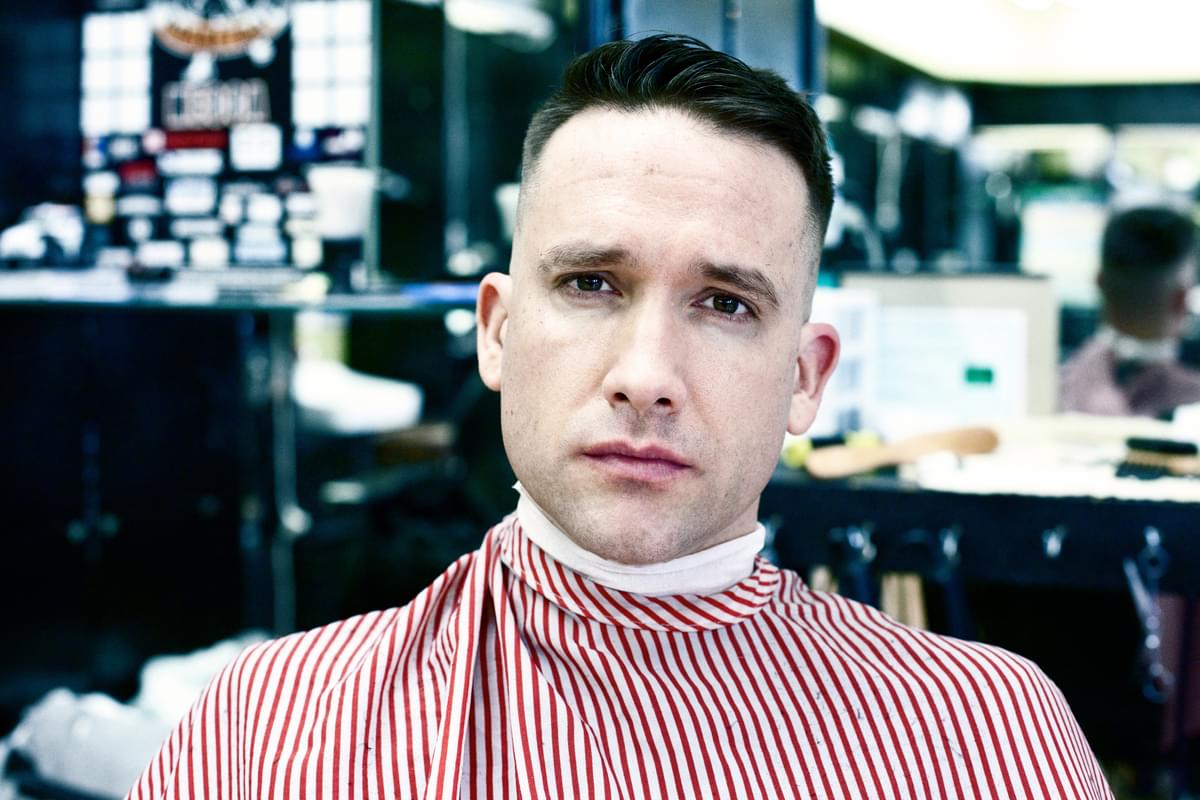 Jamie Stewart from Xiu Xiu explains why his heart belongs in Guyana
24 February 2012, 12:00
Ahead of the release of latest album Always, Xiu Xiu's Jamie Stewart recounts a marvellous tale of a realising a longing ambition on an inspirational trip to Guyana.
In the Spring of 2011, hard to believe it has been that long, I took a bird watching trip to Guyana.
I am just a hobbiest when it comes to our feathered betters, but when I'm able to it go on a trip to see them, it frees my heart like nothing else. Jonathan Meiberg of Shearwater, holding an advanced degree in Ornithology, upon my asking where in the world he would go to bird watch, said Surianame. I looked and looked but could find hardly any info on it, but next door is Guyana, where there is at least a guide book (actually only one). So off i went.
Guyana is, with the exception of one very small city, Georgetown, totally undeveloped rain forest. Luckily the government there understands its value and has no plans to destroy it to make hamburgers. Because of this though, bird watching there is a bit of a trick. Unless one is a Green Beret, one needs a human guide to get through the jungle.
Without going into details, the trip was astounding. At almost every moment, there was a new fellow earthling I had never seen before flying past my face. I have never been so consistently exhilarated.
There was one bird on my list however that was eluding me: Thee Capuchinbird.
As you can see from the photos it is singularly bizarre. It has a blue head, orange pom poms on its rump and generally looks like an evil 10,000 year old woman in a fur coat.
It is my favorite bird in the world. It was the main bird I needed to see.
On the last day I was there, very early in morning, the guide I had for that part of the trip asked me how the vacation had been and I said great but that I was sad I had missed the aforementioned grail.
He started laughing and said "let's go!"
We walked through the jungle for 20 minutes and suddenly l heard its distinctive cry (play audio sample now!) right over my head.
There were three Capuchinbirds in perfect view, unobscured by leaves. They were displaying and preening like mad. They looked INSANE!!!!!!!!!!!!
We spied at them for 30 minutes and they seemed to know somehow that this was a deep moment for me as they stayed there. Hopping around now and then but mainly, opening their wings, contorting themselves, puffing up their pom poms and making their awful, wonderful sound. It is like a cow strangled a rat.
My single prop flight back to Georgetown was leaving soon so we had to walk back. This moment was so moving I began to weep, hiding my tears from the the nature toughened bird guide.
It has been a goal of mine since to some how turn this experience into a sound or a composition/song. Not so much to imitate the call of Thee Capuchinbird but to translate that feeling of amazement, bafflement and adrenalized awe into something sonic. This bird has such a singular and almost impossible aesthetic, it has inspired me like nothing else in years. I have no idea how to do this, but its living on the same planet as us lowly humans has crimped my mind into trying to think about music in a new, albiet unclear way. This may be idiotic, but it is exciting to me to have been opened up in this way and I feel gracious to it for having done so.
Xiu Xiu's album Always will be released through
Bella Union
on 27 February.
Get the Best Fit take on the week in music direct to your inbox every Friday