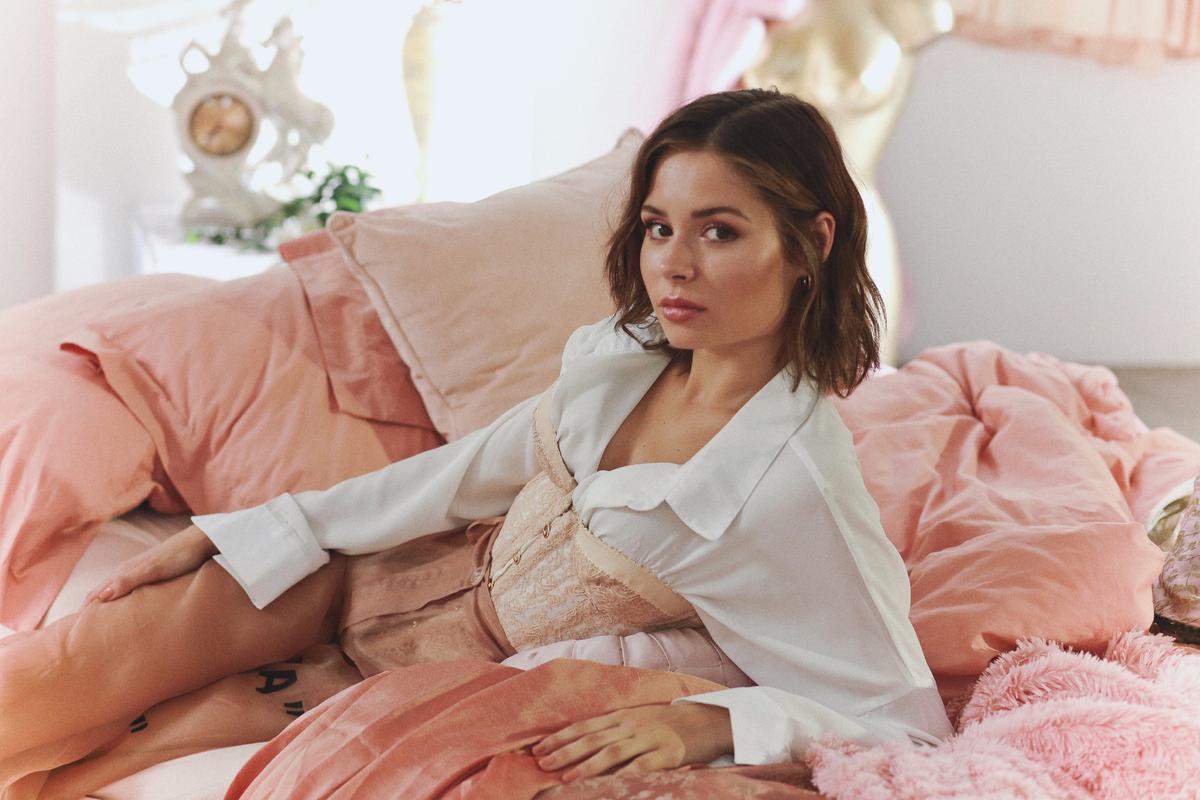 Nina Nesbitt on 90s pop and culture
11 September 2018, 12:05
Despite being very much a 21st century woman, Scottish singer Nina Nesbitt tells Best Fit why the 1990s is her favourite decade.
I was born in 1994 and mostly grew up in the 2000s, so I don't remember much about the nineties but I absolutely love the era. I love the music, I love the fashion and it was just before social media took over, which made it a unique moment in time.
I come from a small village in Scotland where you'd mostly hear chart music. It was the era of Britney Spears, Ace of Bass and Backstreet Boys, so I grew-up on dance-pop, which is a good thing as it trained my ear to come up with pop melodies. Many of the hits were written by Max Martin and Denniz PoP, so I became very influenced by them without even knowing it. Their songs were great, but so simple you'd think that anyone could write them. But it's actually so hard to write a simple great pop song.
Moving down to London opened my ears to a lot of different genres that I'd never really come across before. I got into that wave of nineties R&B with Aaliyah, Destiny's Child and Lauryn Hill. It's very feminine and I love how empowering it sounded. It had a really independent, I don't give a fuck attitude, like "I pay my own bills, so I do what I like." The songs had plenty of attitude, but they didn't take themselves too seriously. "No Scrubs" by TLC is a good example. Even now it's music I put on when I'm feeling crap about myself, and then I'll leave the house with a swagger!
It was a time before autotune and heavily produced electro-pop, and most of the music was made on real instruments which gives it a distinctive sound, with cool guitar riffs and live drums. To be a star, you had to be a great singer, musician, performer or have something to say. Social media didn't exist then, so you needed to have talent and major label money behind you to make it. There was almost a formula: find a star, give them amazing songs and it would sell loads. Now it's easier to pick up a few thousand followers, but it's much harder to make a big breakthrough.
The new music that I've been making is heavily influenced by nineties R&B and Max Martin, and you can hear that in "Somebody Special" and "Loyal To Me". Their lyrics have a similar attitude too - "I'm somebody special… I don't have to settle" reflects the empowerment of those artists, and "Loyal To Me" offers a similar outlook for the Instagram age.
Alanis Morissette is also one of my big influences. It's pop but really authentic. She didn't dress like a conventional pop star - she'd wear jeans and jumpers and very little make-up - and that made her very real. There was a lot of angst in her music which I think came from grunge. That attitude then came into pop and R&B, and that influence continues today with people like Charli XCX.
Alanis gave me the the confidence to say what I thought. In "You Oughta Know", she sings,"Is she perverted like me? Would she go down on you in a theatre?" I mean, who even says that? There was no messing about, so that song was really eye-opening to me. I channelled that kind of angst in my song "The Best You Had", which was about a friend's experiences. Like, "I know what I'm saying isn't right, but I need to say it."
My new videos are also inspired by the nineties, when music videos were huge. The choreography of Britney is something that I tried to touch upon with my video for "Loyal To Me". I'm not really a dancer so it took plenty of editing, but I wanted to give it a go and I think it shares the same spirit. I'm hoping that will be a theme that runs through my next videos too.
The nineties were a particularly colourful time, from music videos through to toys like Trolls and Tamagotchis. I'm trying to reflect that in my artwork with a warm palette of pinks, blues and pastel colours. The fashion was also inspiring. Kate Moss was iconic, and I like that androgynous-meets-feminine look, as well as the contrast of the grungey style with a softer, womanly side.
For someone who is on the cusp of being a millenial, it looks like the nineties was a pretty cool time to exist.