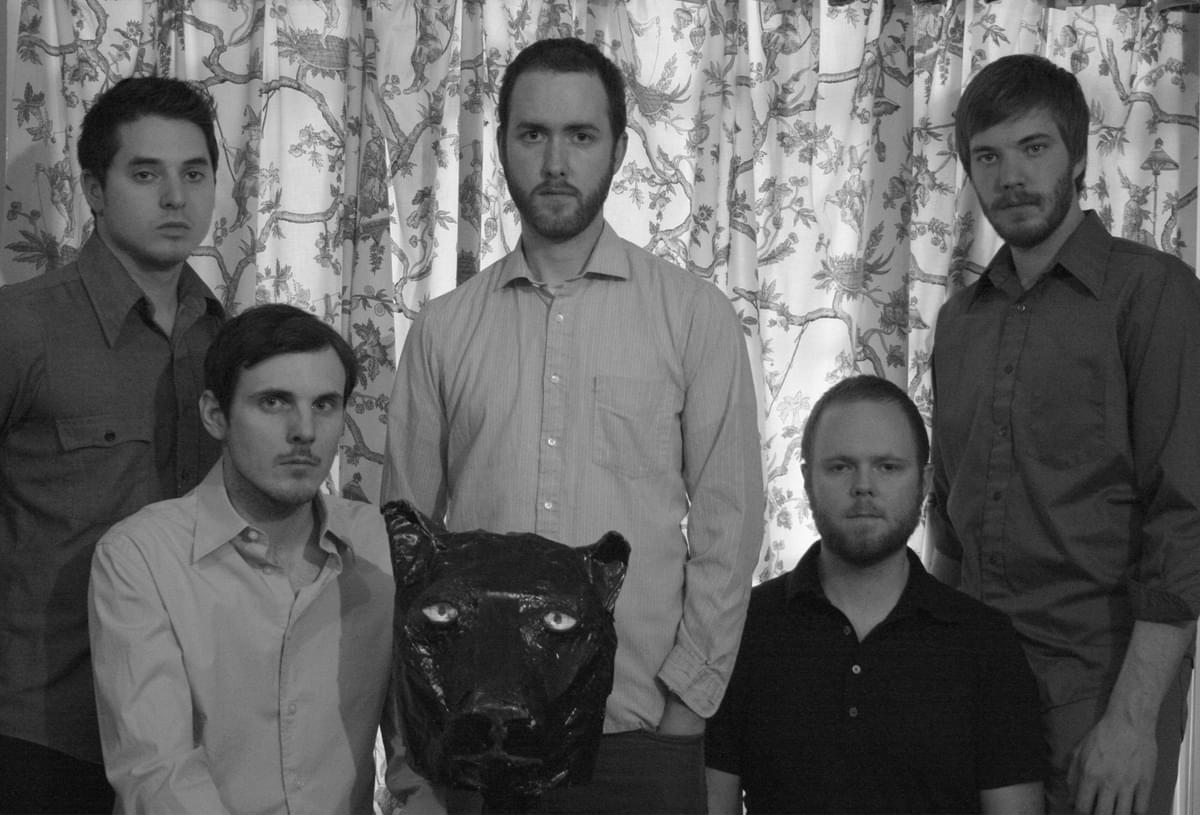 Midlake on the making of The Trials of Van Occupanther
27 October 2016, 09:10
To celebrate the 10th anniversary of the record, Eric Pulido writes for us about his joining the band, the making of the record, and their history with Bella Union.
In the winter of 2001 I moved to Denton, TX and joined the ranks of Midlake. I had visited many times before then and was a fan of both the town and the band. McKenzie (drums) and I were friends from high school, playing music together for our church youth group, so we kept in touch throughout our different collegiate paths. I always admired what he and the guys were doing but when they asked me to join, quite honestly, I didn't think of myself worthy or capable.
I still have doubts! The band had only an EP (Milkmaid Grand Army) under its belt and a few 'fifths' that didn't pan out and thought I could somehow round out the quintet. Although I was skeptical, I accepted their offer and figured I didn't have much to lose. I had a business degree from Texas A&M in hand without the desire to properly employ it so I thought, "Why not join a band!?"
At that time, we all lived together, outside of Tim who had recently gotten married. The house was a 1948 ranch style home that we converted into our own musical cave. Each room became a musical chairs of usage, between bedroom, studio or rehearsal space. We sound proofed as best we knew how taping blankets and pillows to windows. We were both ready for a category 5 hurricane and pushing our amps to 11. We rarely got noise complaints, so we must have done a decent job.
Back then, our regiment was pretty consistent - wake up, work 9-5 at our respective jobs, come home and eat, record/rehearse til midnight, go to the bar til 2am, sleep, repeat. We longed for the day we could quit our day jobs and extend the time spent recording and bar hopping. Back then I remember we would watch the clock for midnight like it was the school bell. There was alcohol and air hockey awaiting us down on Fry Street and by God we weren't going to forsake them. Once the bars closed, our house would sometimes become the 'after party' which is never a good idea for a productive next day. I won't mention which of us was responsible for molding young minds for a living (I'll give you a hint, his name rhymes with Mckshmenzie). We were young, we were free, but I think we turned out alright.
In 2003 we recorded our first album Bamnan and Slivercork in the house. We didn't have much of a clue what we were doing, but trial and error was our friend. We purchased a Roland VS-2480 digital workstation, some outboard gear, and various microphones along the way and figured it'd be cheaper if we just self produced our albums for now. For better or worse, it became the Midlake way. We got new recording toys throughout the years, but it was always us gathered around the gear and user manuals trying to figure out how to make an album sound like Rumours. I don't know if we ever figured it out, but one album was definitely heavily influenced from the referencing. Although 'Bamnan' flew a bit under the radar, it was the gateway into much of what would come for us. Our humble demos were sent to Bella Union label head Simon Raymonde, and he simply replied 'I want to have Midlake's babies'. And he's had them all.
After touring the first record we returned home to start on our sophomore response The Trials of Van Occupanther. By that time, a couple of the other Midlakers had gotten hitched, leaving McKenzie and me, along with a revolving cast of roommates to hold down the fort. A roommate of Midlake was a double edged sword; you got to hear the record well before it came out, but you got to hear it over and over and over again in it's evolving forms. I think "Head Home" became a battle cry of the roommates. 'Van Occupanther' struck a larger chord than our prior efforts, and caused us to take the leap away from day jobs and health insurance into the world of truck stops and ramen noodles. As a friend once said, 'The road...it's cool but it's not.' Looking back now, it was actually a magical time and one I'll never forget.
Then in 2007, after finishing our touring cycle, I finally took the plunge and tied the knot thus causing the last of the 'Oak Heathens', McKenzie, to wonder off to new land and us moving out the studio. We traded cohabiting with a house of dudes for an empty commercial space near downtown Denton. Sure, it was probably better in many departments, safety, sonics, scent, etc., but we'll never forget were it all began...in a very, very, very fine house at 1910 W. Oak St.
XO
Eric
For more information about the 10th anniversary reissue of The Trials Of Van Occupanther, head here.
Subscribe for news and competitions