It's 06:59 am and I'm running as fast as I can through the corridor of Eskilstuna Ice Hall to the changing room. When running past the men's hockey changing room the pungent smell of sweat hits me, suddenly wide awake. I've got my eyes on the clock on the wall at the end of the corridor as it hits 07:00…
''Fan, fan, fan'' (fuck, fuck, fuck) I say to myself - my coach is gonna kill me… 07:05 I'm on the ice, skates on. I forgot my gloves, shit! As I thought, my coach, a middle aged tubby man from Czech Republic, looks me up and down and at my hands which have turned red in the freezing cold and gives me a very passive aggressive, ''Well, good morning Natali - glad you could make it.'' His son, who was training for the Swedish Nationals (and who I was secretly in love with) looked at me and laughed silently behind his father's back. I couldn't help but smile at the whole thing. Deep breath.
And so begins 90 minutes of screaming – ''Natali - straighten that leg! Butt in! Look up! Go go go!!" These words got me furious but it made me work even harder, push myself more and more till I almost felt sick. Blood, sweat and tears. That's how I work (being the drama queen I am), a little glimpse of how most of my mornings looked like as a teenager.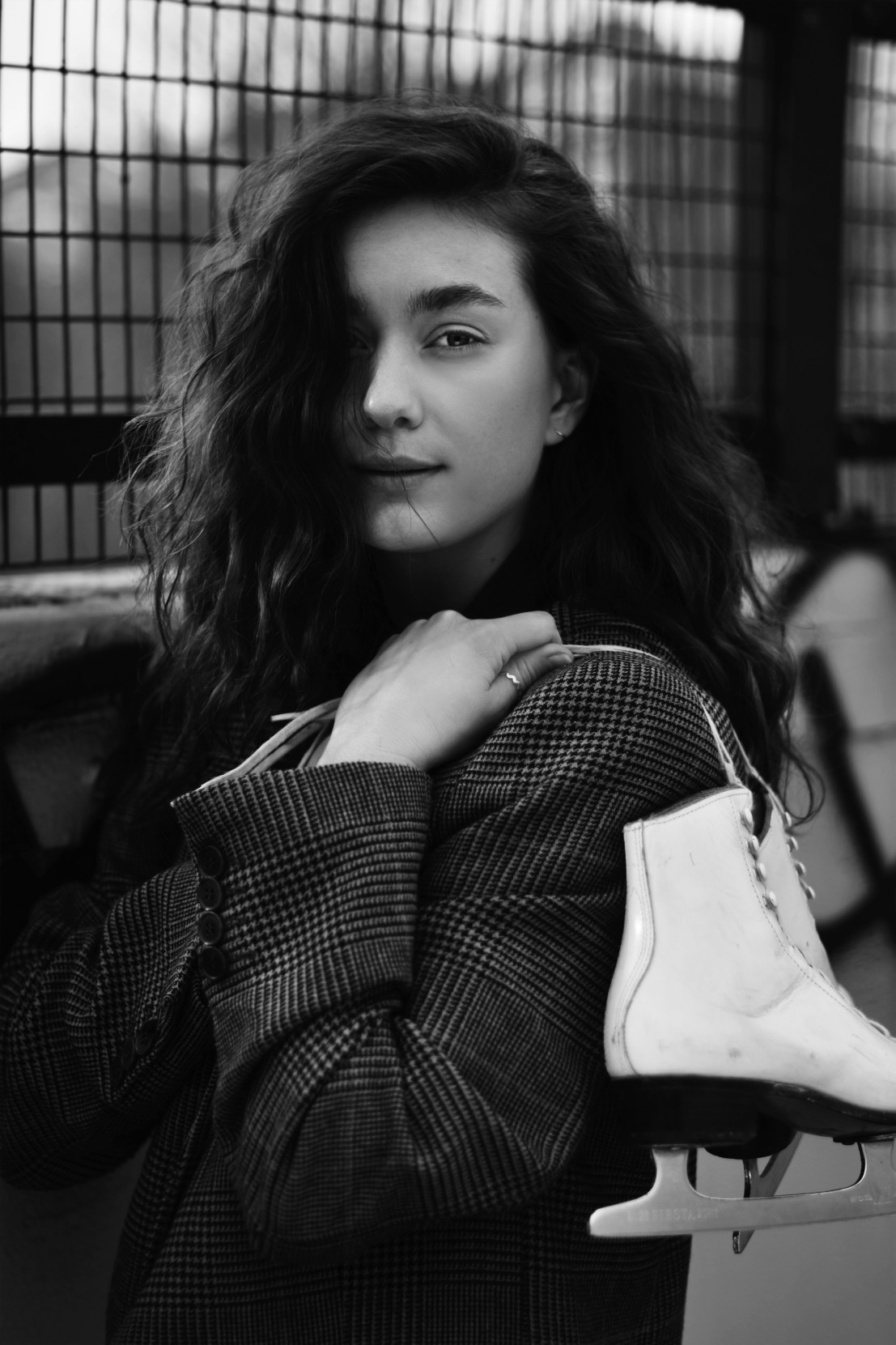 For as long as I can remember I've had an urge to express myself in different creative ways: through dance, theater, writing, and thinking back the figure skating influenced me and opened my mind up for music more than I realized at the time. Especially film music - which has been a key inspiration for me and in my sound. When performing your own routine you weren't allowed to use any piece of music with singing (actual words) in it. Hence you often choose film music.
Everyone tended to choose the soundtrack to Pirates Of The Caribbean. But I needed and wanted something different that spoke to me visually and emotionally. At the time I was in love with the soundtrack of Slumdog Millionaire (still am) and I mixed "Latika's Theme", where there's female voice humming a beautiful melody in it, and "Mausum Escape" for my routine and I loved it so much. People thought it was quite weird, but I didn't give a fuck. I had a clear vision of how I wanted to do my performance. I put my heart and soul into it. Through this I learnt how key it is to think about all the dimensions of the musical whole, including the expression, and the importance of it all to harmonize and tell a story.
The figure skating also taught me good discipline and the importance of keeping up your presence of mind and focus when creating your performance; your art. And there's a beauty of constantly challenging myself and to throw myself out there (on the ice, quite literally). There is good and bad parts to it but it's how I live life and want to live life; how I create. I miss the figure skating every day. I don't miss the competing part though. That's where it got me. I felt sick every time I was about to go on the ice and perform my treasured routine in front of judges who take points off every single mistake you do. I got so nervous I wanted to disappear. I realized more and more that I need to do it only for the love of it. And just accept the fact that competition is not my primary goal.
Figure skating is such a strict sport in that sense. After making the decision to stop competing, now finding myself moving towns for High School in Stockholm, I tried to find some figure skating show groups to join instead, but they were hard to find. I was 15, the door to music had started to open and quite naturally I traded in the skates for a guitar. I think my years on the ice and my physical expression mirrors my music and how I view myself as an artist - for me it's about creating, living and telling this story with my whole being, from all angles; as a singer, as a storyteller, a writer, performer and down to my very bones; an artist. Judges, or no judges.
P.S. If you haven't seen I, Tonya yet - see it!
Natali Felicia's debut album Wrong Era is out 30 March on AntiFragile Music. She plays a show at London's The Underbelly tonight, 20 March.