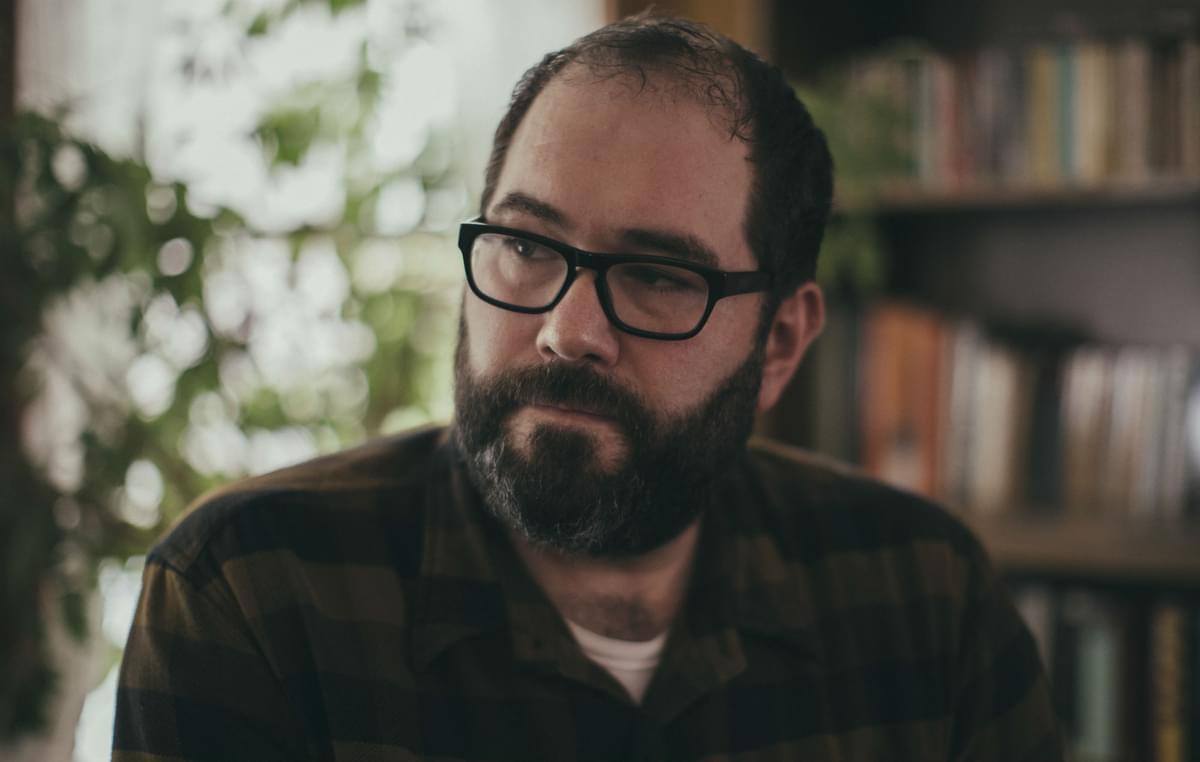 Advance Base on the insurmountable influence of The Magnetic Fields
14 July 2019, 09:00
Singer-songwriter Owen Ashworth of Advance Base recalls the moment he fell in love with The Magnetic Fields' music. Here, he explains the band's lasting impact on his work.
The first time I heard the Magnetic Fields was around 1997 when I was a college student in pre-tech boom San Francisco. I was paying $250 a month to share a two-bedroom apartment with three other music-obsessed students. One of them (I won't name him because he was terrible) brought home a CD copy of The Magnetic Fields' fourth album Holiday. It was playing when I got home from my matinee shift at our neighbourhood movie theatre and I remember hearing the muffled sound of "Desert Island" blasting from the living room as I came up the stairs. I unlocked the door of our apartment and immediately asked, "What're you listening to?"
It was pop music, but it didn't sound like anything I'd heard before. I sat down on the couch and we listened to the whole CD through until the end, passing the CD booklet back and forth, squinting at the pages of tiny song lyrics and production credits. It sounded electronic, but warm, human, strange, and gloriously homemade. My reference points were limited, but it reminded me of Pet Sounds and Kraftwerk. At the centre of every song was this depressed-sounding voice, a little too low in the mix, sighing sad and funny lyrics full of clever, vivid imagery. Like every sound that swirled around it, every line was interesting and exciting. I'd found my perfect music and I was obsessed.
It took me more than a year to track down my own CD copy of Holiday but by then I'd purchased every other album in the Magnetic Fields' discography, mostly found in the used CD sections of San Francisco and Berkeley's many great late '90s record stores. I traded in for other CDs and LPs from my small collection.
I was just starting to write and record my own songs, and The Magnetic Fields were my number one inspiration. I hadn't had much interest in electronic music up until that point, but if The Magnetic Fields were able to coax so much warmth and feeling from synthesizers and drum machines, I wanted to try it, too.
The Magnetic Fields cover
69 Love Songs came out a few years into my Magnetic Fields obsession. By then, I'd already seen the band perform twice, both times at San Francisco's Great American Music Hall. Seeing the band live for the first time, I was struck by the difference between the fuzzy, densely layered production of the early Magnetic Fields recordings and the gentle way the songs were presented live: with piano, ukulele, cello and guitar. With the skewed pop aesthetics and electronic elements that had initially drawn me to their music stripped away, the focus was on the melodies, lyrics, and singer-songwriter Stephin Merritt's big, baritone voice. The songs hit me hard and I had a whole new appreciation for the writing that went into them. That new appreciation prepared me for the deep dive of their 1999 triple album, 69 Love Songs. I took it as a master class in songwriting; it was all I listened to for many months.
My first electronic music project, Casiotone for the Painfully Alone, lasted thirteen years. I felt like I spent that whole time trying to figure out how to write, sing, record and perform. Not every song sounded like a Magnetic Fields rip-off, but plenty did. They remained my number one inspiration. A few years after Casiotone ended, someone sent me a link to an interview where The Magnetic Fields' Stephin Merritt mentioned liking the last Casiotone for the Painfully Alone album, Vs. Children. I was over the moon. It was the greatest validation I could imagine. The article is no longer online, so the only quote that I still have is the one that I emailed to Claudia Gonson, The Magnetic Fields' manager and piano player, requesting permission to include Stephin's words on a sticker to go on the next vinyl edition of Vs. Children: "The lyrics are wonderful and I actually like his voice" – Stephin Merritt.
Permission was granted.
A few years later, I was lucky enough to open a few shows for Stephin Merritt with my new project, Advance Base. It was overwhelming that my musical hero thought enough of my music to have me on the bill with him. I was honoured to play for his audience, but my favourite part was watching his sets several nights in a row and hearing the stories he told about the songs as well as what was happening in his life at the time that he wrote them. He's still my favourite songwriter.
Catch Advance Base
on tour in the UK
from Thursday 18 July in support of his latest album
Animal Companionship.
The Magnetic Fields cover track will be sold as part of an EP as a tour exclusive.
Get the Best Fit take on the week in music direct to your inbox every Friday