Jamie Hince and Alison Mosshart are two very different people. One speaks with a clear, deep accent that's almost an American monotone mismatch in its husky clarity, whereas the other is on a much more playful, more emotively charged route that veers off to cockney shaped junctions the more excitable it gets. Mosshart orders a (questionably) freshly squeezed fruit juice to help her flush fever and Hince's sat with the dregs of his wine to help him get over the filmed interview which is steadily approaching in the next half an hour.
Hince answers his questions in a natural and bouncy fashion, almost rambling in recognition of certain insecurities whilst also getting charmingly carried away with certain subjects. Mosshart, again, very different. Unless a question is directly aimed at her, Hince will almost always have to invite her into the conversation with a verbal or physical nudge. It's not that she's overly shy or can be interpreted as being moody, she's just far more selective and concise. How they complement each other is refreshing and more often than not concludes in Mosshart's huge cheshire cat grin and echoing laugh.
It's these opposing forces of the two, their differing personal, psychological and musical characteristics which when they collide form something genuinely pure and potent and powerful - an undeniable factor as to why the band's success has continued to grow throughout their 15-year career. The Kills have always produced outstandingly progressive and fluid music that comfortably combines steady sensitivity with in-your-face intensity; a balance that looms in its severity.
"Her strong points are my weak points and my weak points are her strong points, so it's always worked really well together." - Jamie Hince
"Of course, balance has always been a very important way to how we work," Hince continues. "Her strong points are my weak points and my weak points are her strong points, so it's always worked really well together. It makes it completely different to any other friendship we've ever had." Their friendship is hypnotically genuine and inspiring…Mosshart was even Hince's best man at his wedding. After talking to them, I felt as though I needed to text my best friend straight away, just to see how she was. Two pieces of a leather-jacket-wearing, chain-smoking, hearse-riding puzzle, Hince and Mosshart absolutely have soulmates within one another.
"I do think that if you took one of us away from The Kills", Mosshart states holding her eye contact mesmerisingly. "It just wouldn't sound the same at all and you couldn't try to replicate it. There'd be no point. I always notice that…whether its music or artwork, it doesn't matter, any kind of creative project. As soon as he plays guitar on it and I sing on it, it doesn't matter how far removed it was from the previous thing we did, it immediately is The Kills. There's no denying it and I really don't know why, but it's a nice thing to recognise after all this time."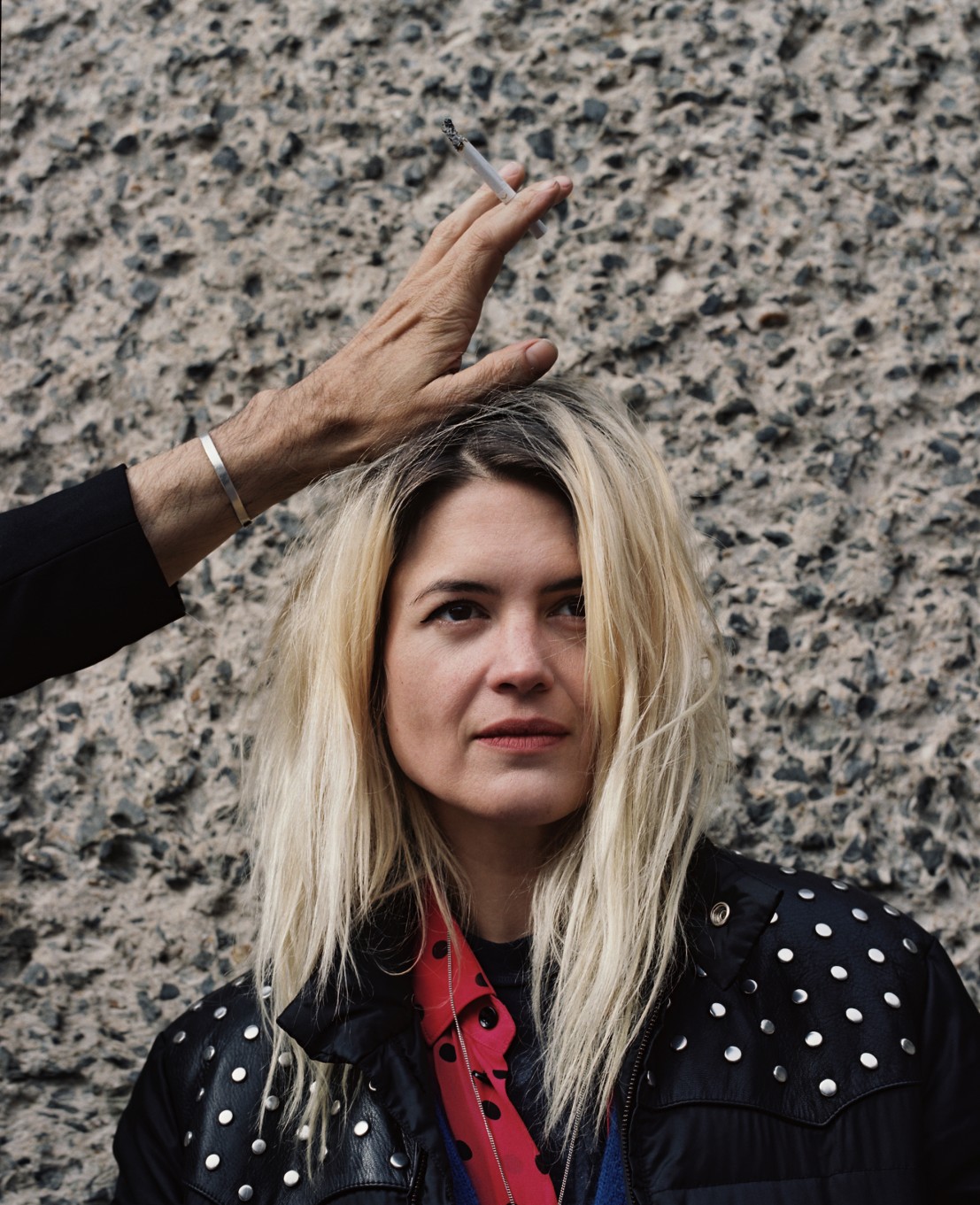 Thirteen years after their debut record, The Kills are about to put their fifth album Ash & Ice out into the world. In between the five years that Hince and Mosshart released Blood Pressures, their last album together, their art has drawn them temporarily away from one another. Mosshart began working on her new record with The Dead Weather, whilst also concentrating on exhibiting her artwork. Hince went found a creative journey to explore via the Trans-Siberian Express, also building up his confidence and abilities as a producer. However, both portray themselves as two people that work as one artist. They leave each other's company from time to time for creative break - leaving them to discover new individual skills to bring back to the dimensions of The Kills. But not afraid to admit it, the two explain of how problematic their latest record was to make.
"I mean, all records are hard…and then they all seem easy when they're done", shrugs Mosshart giving a pretty simple but well thought out answer. "I just had to keep going until we had a record that I could be really, really excited about", Hince adds, whilst the two work together to try to catch a fruit fly buzzing around our faces. "There's plenty of times when you've got 15 songs, enough to make a record, but it just doesn't feel good enough so we carry on and keep cracking the whip. We never really feel that pressure. We're not a band that has to follow up the last hit with another one, that's just not us. We're a band that tours, we've built up an underground following and I'm happy with that."
Both look at each other falling into laughter and raised eyebrows, "…but this was definitely the longest". Going into why exactly, is heady territory as Hince painfully explains how before the last gig of the Blood Pressures tour, he'd severely injured his hand and definitely nearly obliterated his career. By no means the most conventional guitar player, Hince has always had an idiosyncratic way of commanding his instrument. Just as Mosshart has learnt how to obtain and project her voice as a profound vehicle for emotive effect, Hince's brash, bitty rag-doll playing has become an identifiable characteristic on its own. So for a band whose foundations are built upon on an abundance of muddy riffs, the future of The Kills had become foggy with uncertainty.
"It definitely stopped us in our tracks which always changes things", he explains almost looking guilty. "I mean, it was a long process to fucking my hand up, it wasn't just one thing. It was a couple of bad moves and bad decisions. The news got broken to me that I'd lost my tendon and I'd have to go along this sick surgery path of trying to have a tendon transplant. I honestly couldn't even say that the idea of not playing the guitar or being part of the band ever again was a fear. I never even considered it because I couldn't allow it to become an option in my head. There was one moment when it became such a pain in the arse that I just figured I might have to be more of a producer than a guitar player, but even that worked in my favour. I built a studio and changed the way I was writing which I think you can definitely hear that on the new record."
"I'm not afraid of things I do creatively being bad. I don't have that fear of playing things to people and getting rejected." - Alison Mosshart
That raw drive The Kills possess is certainly something that resonates from a very deep place. From songs like 2005's "No Wow" to Midnight Boom's "Tape Song", the formulaic strength found throughout the band's career absolutely continues throughout Ash & Ice. "It was just one thing after another", Hince continues, the whole time holding his left hand barely taking his eyes off of his palm. "But the thing I learnt most about it was, to my surprise, that I've actually become a really positive person."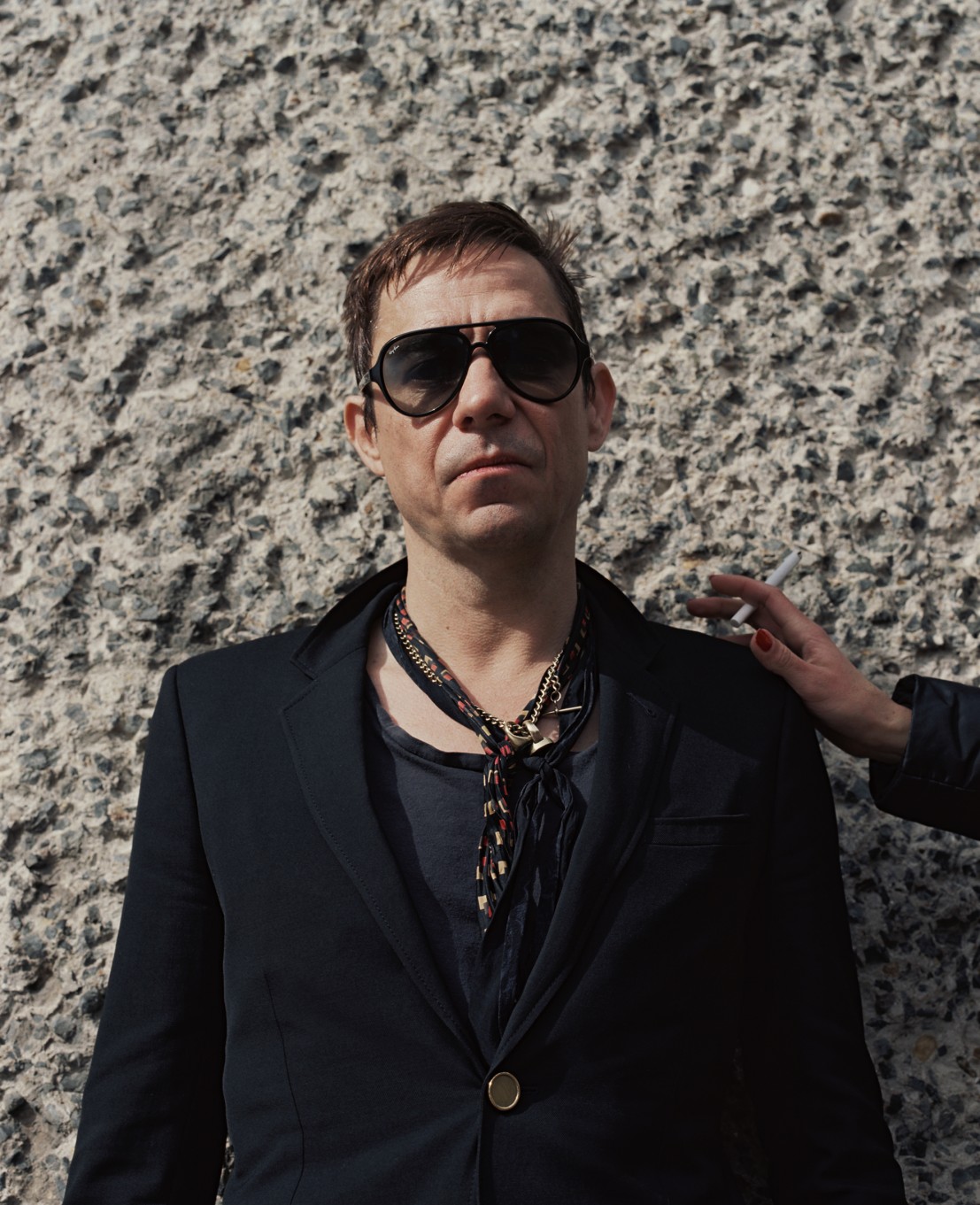 Not quite a "Once upon a time" plot line, the legacy of The Kills is an undeniably fate-would-have-it-fairytale fantasy/rags to riches story. Whilst being on tour with Discount on the cusp of the millennia, Mossheart overheard Hince playing guitar from a room at the back of the venue. Within a few months, she had swapped the Florida Keys to Surrey Quays, joining Hince in London on a musical quest and the two (temporarily) renamed themselves, "VV" and "Hotel".
"It was the hangover of the 90s…", Hince explains, taking a pause whilst he only just realising his accidental branding of a stock fairytale beginning. "The only bands people were signing we're down to earth, guarantee, fucking stadium filler bands. Labels were losing so much money. Everyone was walking around looking like bloody roadies and we just wanted to be the opposite of that. That's just us."
"We named each other and we were honestly just trying to come up with the stupidest, most embarrassing names we'd have to live with forever", he cringes before Mosshart defensively interrupts whilst bursting into a fit of laughter, "I gave you a nice name! I thought you deserved a nice name…I like hotels! To be honest", she adds in a serious tone. "Those names were pretty tongue in cheek and half bullshit because we knew they wouldn't stick, but I really did want to start over. Not because I'd hated anything I'd done before, but because of the adventure."
"We were living in crappy squats in Gipsy Hill and needed to start again. It's not like facing up to the reality of things that makes you carry on playing music in that situation, you have to be lost in a fantasy and that was all part of it. We felt so far away from the bands we loved, we almost had to perform as different people to seem like we were even worthy of attempting that kind of thing", he concludes.
"You always have to have that that equality. I always end up writing quite sensitive stuff. Then when we work on it together, it just works because she hits this really powerful note on something I intended to be really sensitive and it somehow comes out with something I never would have thought of." - Jamie Hince
The way that Hince and Mosshart partnered their personalities as a duo at the beginning of their careers has also quite clearly affected the way in which they creatively work. Visualising the differences between the two and understanding their essence of equilibrium, Hince extrapolates on their clashing creative processes that concludes in The Kills. "I mean I really admire those people that think that what they do, whether its writing or art or music that they're just capturing a snapshot of their life, there and then", he says this time with a more sensitive notion of self awareness. "I just always feel that I've got to be my 'super-self' and I've got to try to create my version of a masterpiece by operating above my ability."
But isn't that a common attribute to a creative? You can't really call yourself a musician, a writer, an artist or whatever, until you've sat through those moments, minutes or months where you've second guessed your abilities. "I do think about things a little too much and she's the absolutely opposite", Hince concludes nudging Mosshart once more.
"I'm not afraid of things", Mosshart steps in nonchalantly ruffling her blonde hair and taking off her brilliantly bright neon cardigan spotted with dinosaurs. "Like, I'm not afraid of things I do creatively being bad. I don't have that fear of playing things to people and getting rejected." She continues to tells me of how her mother was an art teacher and how she's always, constantly having to write or paint. "My music and my art is like one of the same to me", she revels in her reasoning. "I can really be a block in many ways, but it's ok for me because I can write about 20 songs at a time and if one song is great, I'll be so happy. It's an awesome achievement, so that's how I work. But he (Jamie) really thinks about it and really wants to craft a song."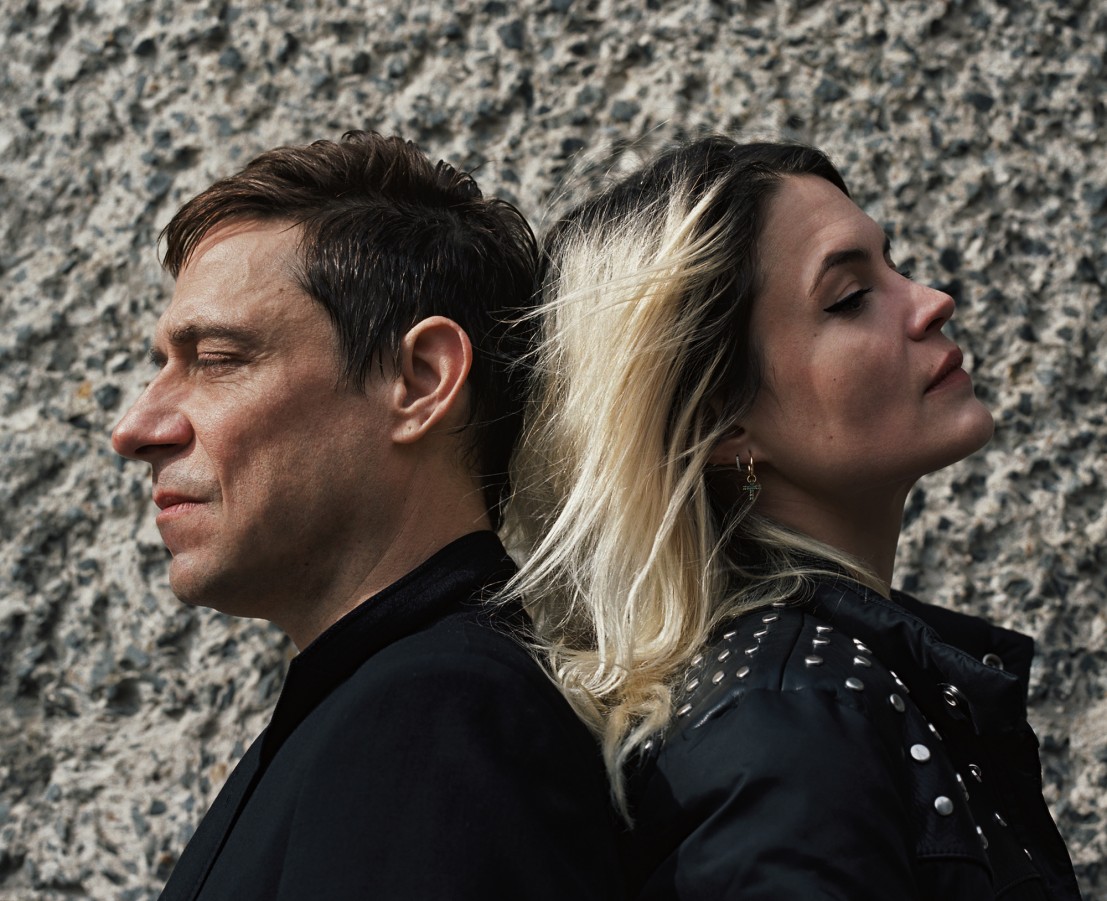 Thinking over his answer again after hearing Mosshart's quiet explanation of her bold creative outlook, Hince comes back to the question again. "I just know what I'm like, I know I'm not happy until I do something that surprises myself", he explains. "I'm not happy until I've done something like 'Wow, I did that?! Jesus.' David Bowie always used to say that the reason he effected his voice when he sang was because he didn't want to hear his own…stupid, ordinary voice. He was never happy with his voice", in turn Hince's voice begins sounding a little sad and slow and quiet when talking about a man who quite clearly influenced him in many ways. "He needed to listen back as if it was someone else and I kind of feel like that with songs I write, I'm never happy if I can hear myself in them. I almost have to be my 'super-self' again, it really takes time with me", he states whilst drawing back into nervous laughter.
"It always gets too indulgent if you only have one song writer, so we tend to pull our ideas together in the end", Hince says. "You always have to have that that equality. I always end up writing quite sensitive stuff. Then when we work on it together, it just works because she hits this really powerful note on something I intended to be really sensitive and it somehow comes out with something I never would have thought of."
"Yeah, but you turn all my gross, tuneless guitar parts into parts that actually make sense, don't you?", Mosshart playfully adds.
Jamie Hince and Alison Mosshart are indeed, two very different people. But they're also - as Mosshart tried to work out whilst her head spun from the momentum - "exactly the same person which is all…insanely confusing and hard to describe." Even the album artwork for Ash & Ice recognises that; with both components being held together via a thick, molten gold polyfilla balance that The Kills naturally come back to. "The core to make it work is that it just needs to be us", Hince explains. "Even the coolest, most underground band, create with external writers or producers and I just think it's important to us to be just us two little people and just experiment with how far we can go with it. Just us two."
"There's just no rhyme or reason to it really, is there?", Mosshart adds with a grin. "I guess you just shouldn't fuck with something if it's not broken."
Ash & Ice is released on 3 June via Domino Records. The Kills tour the UK from late September with a stop at London's Roundhouse on 7 October.