That six-and-a-half minute bonfire set the stage for a rebirth of Okkervil River, the band fronted by Will Sheff that has been churning out introspective, intricate indie rock with all-world wordplay for nearly two decades.
When I caught up with Sheff in Chicago towards the end of the US leg of his Away tour there was a sense of serenity that emanated from the musician, a feeling of order and understanding after a tumultuous and trying stretch that saw not only the assembly of a completely new iteration of Okkervil River but also the death of his grandfather, T. Holmes "Bud" Moore, whose presence is felt throughout Away (Moore's own trumpet was used on the record). Where some cling to the past in times of upheaval, Sheff's hardship has given him perspective, and an appreciation for a new chapter of his career.
"I've never experienced this level of happiness and confidence on stage, or at least maybe not in a long, long time and when I experienced it before it was a less mature version of it", he explained. "And furthermore, I feel happier in my life than I have in a really long time, and again, the previous happiness that I felt was a less mature version of the happiness I feel now".
Happiness isn't necessarily the word that would initially come to mind when listening to Away, which is easily the quietest and perhaps the most existentially contemplative of Okkervil's eight thought-provoking LPs. The album has many of the classic Okkervil trappings, it's melodically rich and intellectually fascinating, but where the band's previous records were a series of vivid snapshots of the pathos that typified Sheff's diverse cast of characters, Away is at once more abstract and also more nakedly personal. That difference in the album's tenor had an impact on how its creator viewed the critical response; for a project so personal, criticsm comes without serious teeth. "I'm not saying it can't be criticized, because obviously everything can and maybe you can criticize it really sharply, but for me personally it would be like if you look at me and say that I'm too tall, or that you don't like that my beard is red and my hair is brown", Sheff says. "All I can say to you in answer to that is, 'Well I'm sorry, that's the way I am'".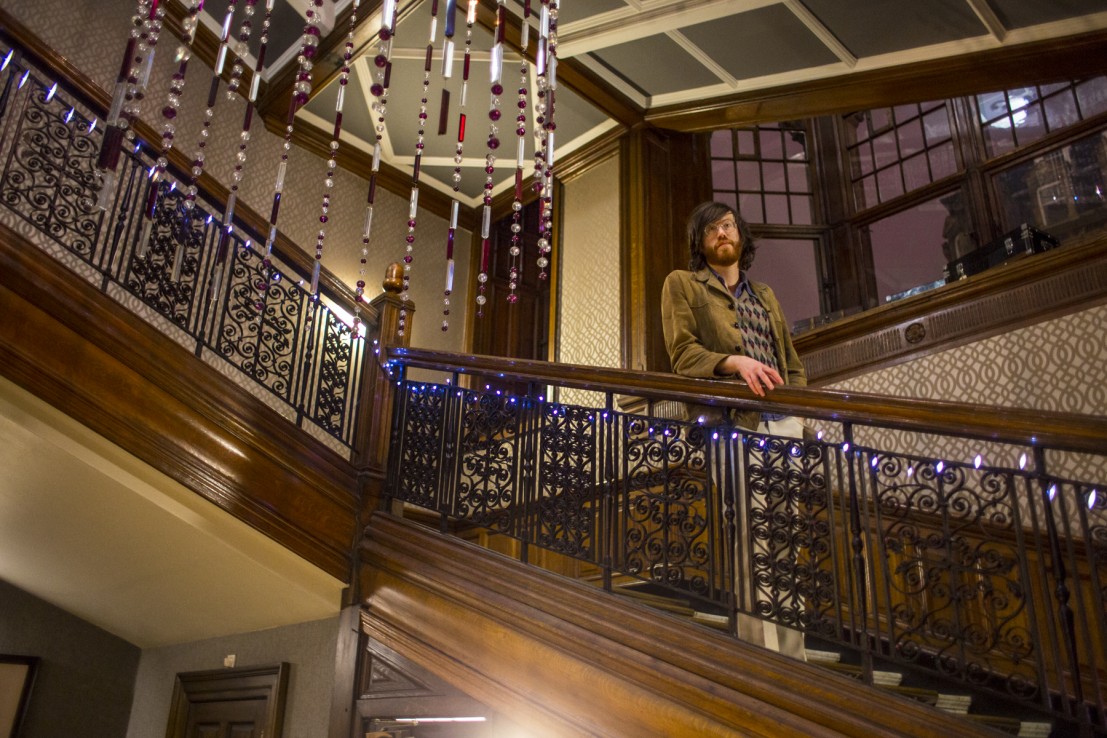 The difference is palpable on songs like "Call Yourself Renee" which are blurrier, abstract character studies than the sharp narratives we're used to. The tribute to his grandfather, "Comes Indiana Through the Smoke", is heart wrenching in a way that feels decidedly different and even rawer than past Okkervil powerhouses like "Black" or "So Come Back, I Am Waiting". "Some part of me made the decision to change and it was not even necessarily a conscious part of me, but I just set everything in motion to bring myself to where I'm at here," explains Sheff. "It has less to do with outside affirmation and more to do with inwardly knowing that I'm being true to what I like in music and art and in terms of dealing with people. I'm so grateful that I've had this chance to deepen my relationship with creativity".
"I've never experienced this level of happiness and confidence on stage, or at least maybe not in a long, long time."
But that renewed commitment to creativity was hard earned for Sheff, who mulled over not releasing the record at all, in part due to its soul-bearing nature. The strong ties of the music to his past both professional and personal weighed on him heavily and he pondered over what its relationship to him was versus how it would be treated by an audience. "You know how there are certain cultures where when you're making a meal you put some out for your dead ancestors? I like to try to do some version of that with art, I like to try to make certain pieces that are just for myself, and sort of like that offering", he says. "When you're creating something that you like maybe it's not that interesting to other people, but when you're creating something that you need then you create something that other people might need too".
On stage at the Metro that night, Sheff's confidence is on full display. He and the latest incarnation of the Okkervil River band have found a medium between the more rollicking sound of The Stage Names and The Stand Ins and the meditative hum of Away, such that the new tunes have more pickup and the older ones have a more mature energy.
"There was two Okkervil Rivers; there was the Okkervil River that had manifested itself into the world and become the property of other people, which is as it should be and is good, but it had also in some ways soured for me", Sheff explains. "And then there was like the dream of when I was first starting a band with my friends, and this was that Okkervil River. This is like a different direction we could've taken back in 1998".
Sheff's commitment to rebooting and reframing Okkervil River extended beyond just the music and to the physical product itself. Away is the first album the band didn't work with Sheff's close friend (and name doppelganger) William Schaff. Subconsciously, the vivid, occasionally unsettling creations of Schaff are ingrained in the Okkervil DNA, but Sheff opted to use a painting by American landscape artist Tom Uttech to drive home the sense of finality and new beginning – though Okkervil diehards should be relieved to know that the album isn't entirely Schaff-free.
"This record I feel is 100% USDA-certified. I stand by every single fucking note on it".
"Every time I would try to picture this with an illustration by [Schaff] my brain just froze like a computer and rebooted", reveals Sheff. "I asked Will to do the title treatment for the record, and that to me was like taking a lock of his hair, I have a little flavor of Will, his DNA is in there. But he's being transformed too on some level; he's being sublimated into something else. I saw him in San Francisco, after he saw the show he gave me a hug that was so strong I thought he was going to break my spine, and he said, 'You were right to do everything you did that took you up to this point, including firing me'".
All of these changes were daunting for Sheff, but there was also a sense of serendipity to the album that he expresses a deep gratitude for, and one that he said is rare not just for him, but for most musicians. "Everything about this record just worked out. Some records you fight tooth and claw to make it happen, and you fight and you compromise to make it happen", he says. "A friend of mine recently said, 'I never made a record that I didn't feel embarrassed about by the time it came out'. And I'd always felt that way…but this record I feel 100 % USDA-certified, I stand by every single fucking note on it".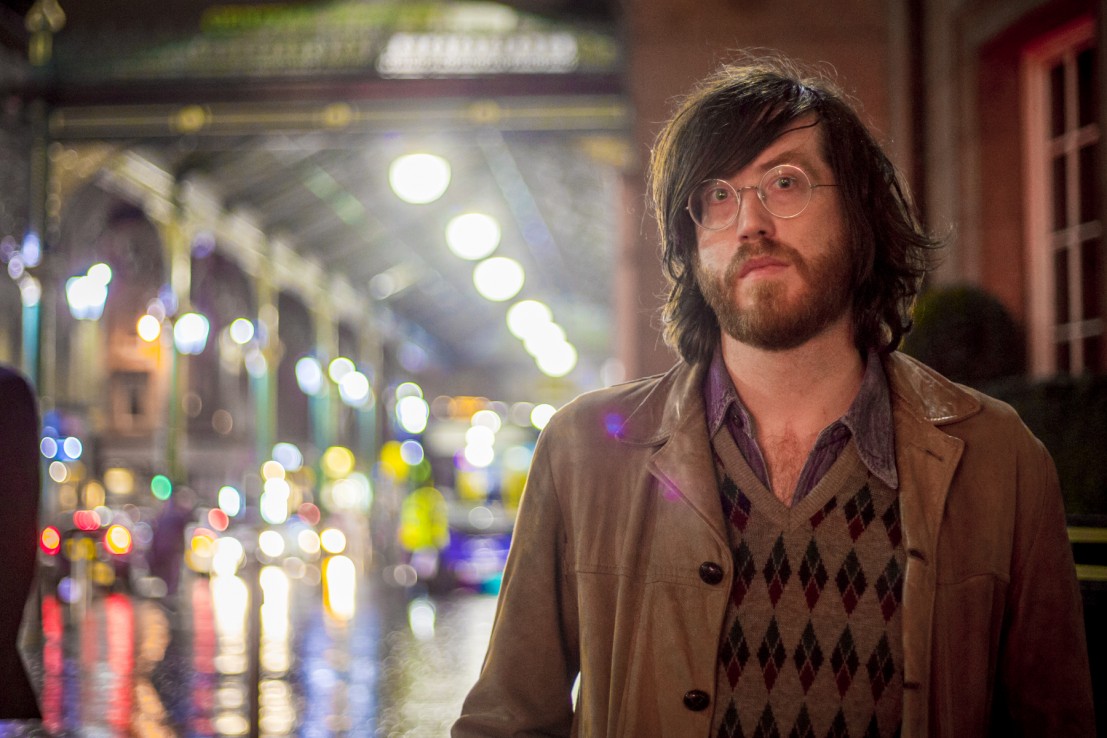 But still, for an artist like Sheff who is so preternaturally thoughtful, and takes time between every answer to ponder and gather himself, it seemed worth asking if he'd ever had any experience like the string of realizations and epiphanies that preceded Away and prompted such positive change and appreciation. His reply was an emphatic conclusion: "The other thing I compare it to is when I decided to start Okkervil River".
If this is indeed the start of an alternate timeline for Sheff and Okkervil, all we can hope for is another eight LPs and 18 years of Away-level music.