The Liverpool-born musician writes and produces her tracks from her London flat, then releases them independently on her own label. At 25, she already has seven years of music industry experience under her belt, including a brief spell at major label Polydor and early sessions with pop producer Jim Eliot (Kylie Minogue, Ellie Goulding) that she calls "a massive learning experience".
She's also reached a global audience: electro producer Matstubs's remix of "I'd Love to Change the World", Jetta's cover of an old blues hit, has racked up more than 125m Spotify streams. You might recognise it from the trailers for Dawn of the Planet of the Apes, Nightcrawler and Terminator Genisys.
Now, after releasing three EPs including 2018's excellent Tonic, she's beginning the campaign for her long awaited debut album. New single "Livin'" is a UK garage-influenced banger that highlights Jetta's range: its club-ready shuffle is very different from the anthemic soul-rock of "Start a Riot" or Tonic's gospel-flecked piano ballad "Enemy in Me". Jetta, who grew up singing pop songs in a cappella groups, says "a sense of nostalgia" is the common thread running through her genre-hopping musical output.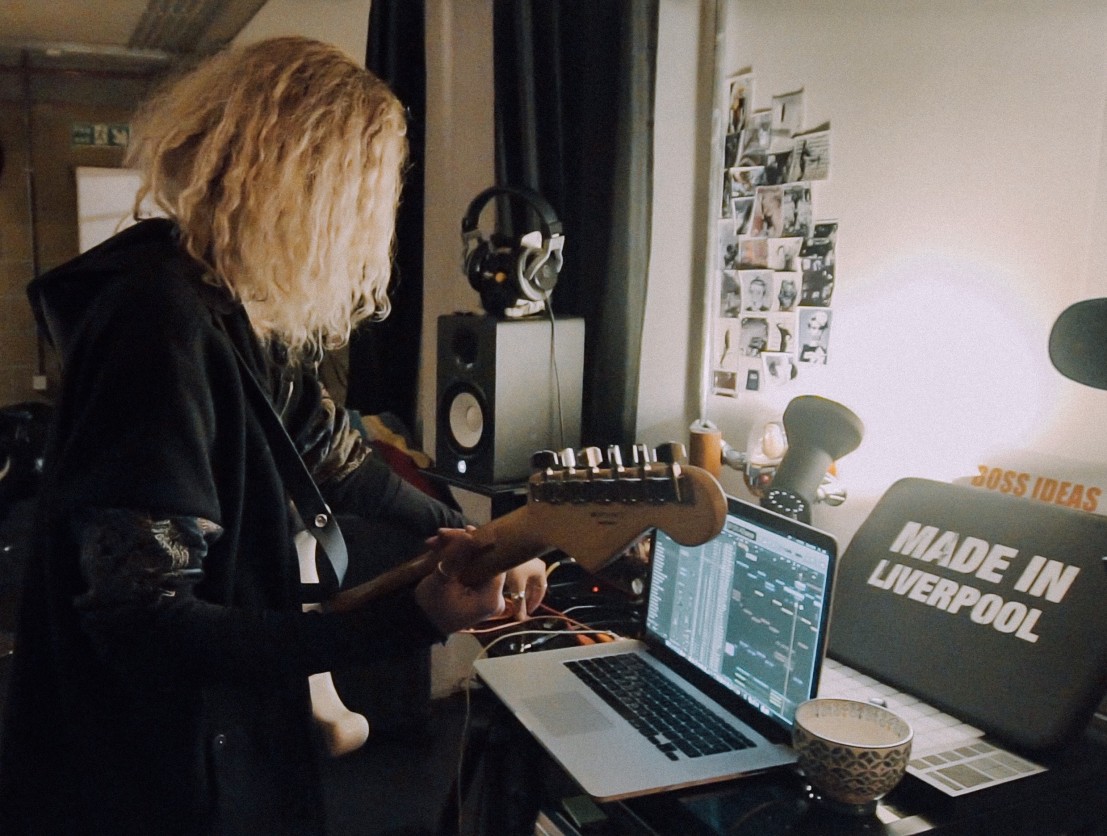 When I call her a few days into the UK's Coronavirus lockdown, Jetta is friendly, energised and infectiously upbeat – frankly, she's a real tonic right now. By the end of the interview, I'm convinced she's the kind of person who can find the positive in just about anything. "I don't really like to look back and regret things because I don't think it gets you anywhere," she says as we wrap up. "But I do like to look back sometimes to see how far I've come – like, from being an artist who writes songs with producers to being a producer myself, that makes me really, really proud."
BEST FIT: I have to start with the obvious question: How is self-isolating affecting your life as a musician?
JETTA: Well, working from home is something that I'm used to, but weirdly I feel closer to everyone now that we're all in the same boat. It's kind of like we're all in one consciousness in a way – you know for the first time what everyone else is doing and what everyone else is probably thinking about. But obviously a lot of festivals I was booked for have been cancelled or postponed. I was so excited about doing Radio 1's Big Weekend in May and that's not happening now.
In a weird way, we're all more connected now than before.
Yeah. I've been by myself now for eight days without any human contact which is obviously a bit mad. I mean, I'm looking at screens and I'm communicating a lot through my Instagram because it feels like the closest thing to an actual human.
In a way, has it been distracting for you creatively, having so many people to chat to during the day?
Do you know what, I actually love it. For my friends who aren't used to being by themselves, I think I bring a real positivity to them because I've always worked like this. I'm like: "Welcome on board! Welcome to my world!" And actually, it's not distracting for me – it's really comforting and just what I need at the moment because there's only so many times you can pick up a book. I actually really like the collaborative aspect of this situation. I'm looking at doing a cappella collaborations through an app I've found because I think it's important right now to connect in a really positive and creative way.
Has losing those festival bookings affected your sense of financial security? Obviously artists really depend on live work to make a living now.
Oh, that's not even what I've been thinking about. Maybe I should have been! It's more that while I was making my album, because I play and produce everything myself, I spent all this time in my own kind of isolation. So I was really looking forward to getting out there with other people and sharing my music and basically having a big party. So it's that aspect of it that's really sad for me.
But you know, I think a lot of us have family and friends right now who don't know what they're going to do because they literally have no way of making any money. I kind of feel like because we're all in the same boat, it almost doesn't make sense for any of us to be worrying about money. But maybe that isn't the advice I should be putting out there!
If we set aside COVID-19 for a moment – wishful thinking, I know – what would you say are the main challenges of being a "DIY musician" in 2020?
Oh, there's always so many challenges, but I love the challenges. Because for me, doing it yourself means there are no rules. I feel like I've got a blank canvas to do whatever I want with. I like the element of surprise that you can bring on yourself. I don't see it as a negative at all because you don't even need very much money to make music and get it out there. You can be very creative using very little, and I actually kind of prefer having less to work with because that way you need to use more of your imagination. I only really need a keyboard and a laptop to produce my music and I think that's really liberating.
But do you ever find it difficult to balance the business side of being an artist – live bookings, marketing, release strategy – with the creative side?
Well, I'm really lucky at the moment because I've just been put on two radio playlists which takes the pressure off in a way. I don't know, it's just really nice to see my hard work kind of being acknowledged and put on a platform. But I try to not really compartmentalise what I do; I just let whatever happens on the day happen, really. At the moment, because I've finished my album, I'm playing around with remixing things. And I'm still writing – I got up this morning and started writing a song at 5am, which is mad early and doesn't happen very often! And I've just been online to see if I can still order [recording] equipment so I've been really geeking out on that too. For me, being a musician is kind of a free-for-all sometimes.
Is the album completely finished?
It is, but I can keep adding to it. I've got my track list – it's decided at the moment. But if I make something new that seems to fit in better, then I'll swap something else out.
We hear a lot about streaming being the main aim for artists now. Do you feel as though getting on radio playlists is still super-important though?
I don't think there's any one way. I think it's all relevant. I've actually just been added to a student union playlist which I'm really happy about because I feel like a lot of students are going to be listening while they're all working home now. I think it all counts.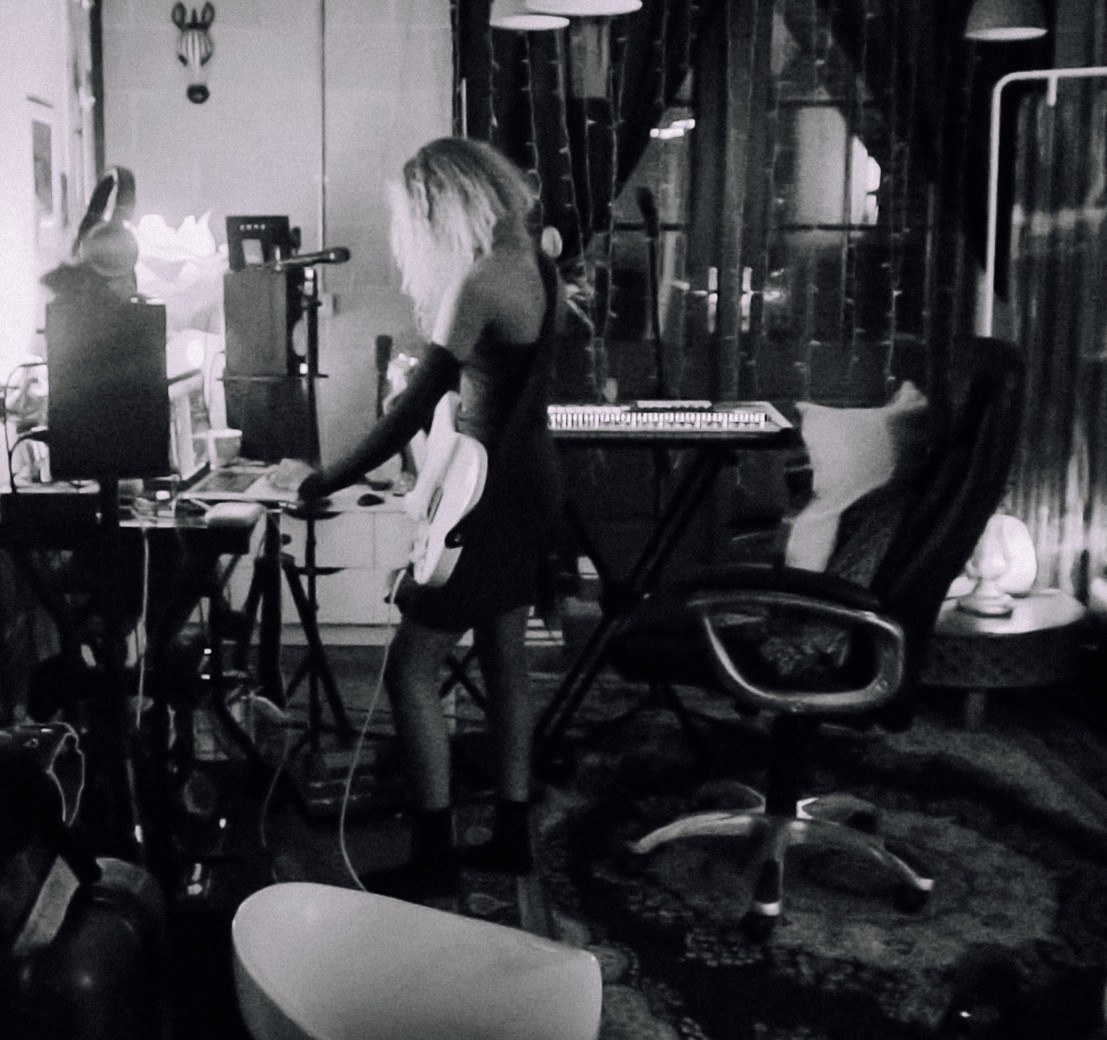 What's been the main change to the industry since you dropped your debut single back in 2013?
Well, it's the internet, isn't it? Social media has massively changed everything. I love seeing how many other people are doing what I'm doing – the rise in the self-made approach is probably the biggest change to the industry. It feels like much more of an independent market now, as much as the record labels are still an important factor. I just think that because people have the freedom to upload music themselves, it's really opened up the playing field. There are so many different portals for people to find music now which is exciting.
At what stage did you decide you wanted to become a producer as well as a singer-songwriter?
I've always done music production but in terms of taking it more seriously, I think that came after my first EP [in 2014], which was a collaborative EP in that I wrote but didn't produce it. I was like: "Okay, I'm really going to push myself here," because I always felt like I was missing that extra bit of creativity. Like, sometimes I wasn't able to express in words how I wanted something to sound, so I decided to teach myself to make it easier. It's easier for me to play the keys myself, for example, than trying to explain [to a producer] what I'm hearing in my head.
How did you go about teaching yourself?
Keys and vocals have always been my go-to, but when I was 15 and got my first laptop, that's when I began exploring production on Logic, which is the music software I still use now. Because I have a background in a cappella music, layering vocals in order to imitate instruments was kind of my way-in to understanding music production. I would layer loads of different vocals and be like: "This vocal part could be the bassline, and this part could be the beat." So I'd kind of build the track using my vocal riffs in a way. And over time, I picked out my favourite sounds and made my own kind of sound bank.
So that's how I went from doing vocals into music production. And now, funnily enough, I actually tend to start with the music before I add in the vocals and lyrics.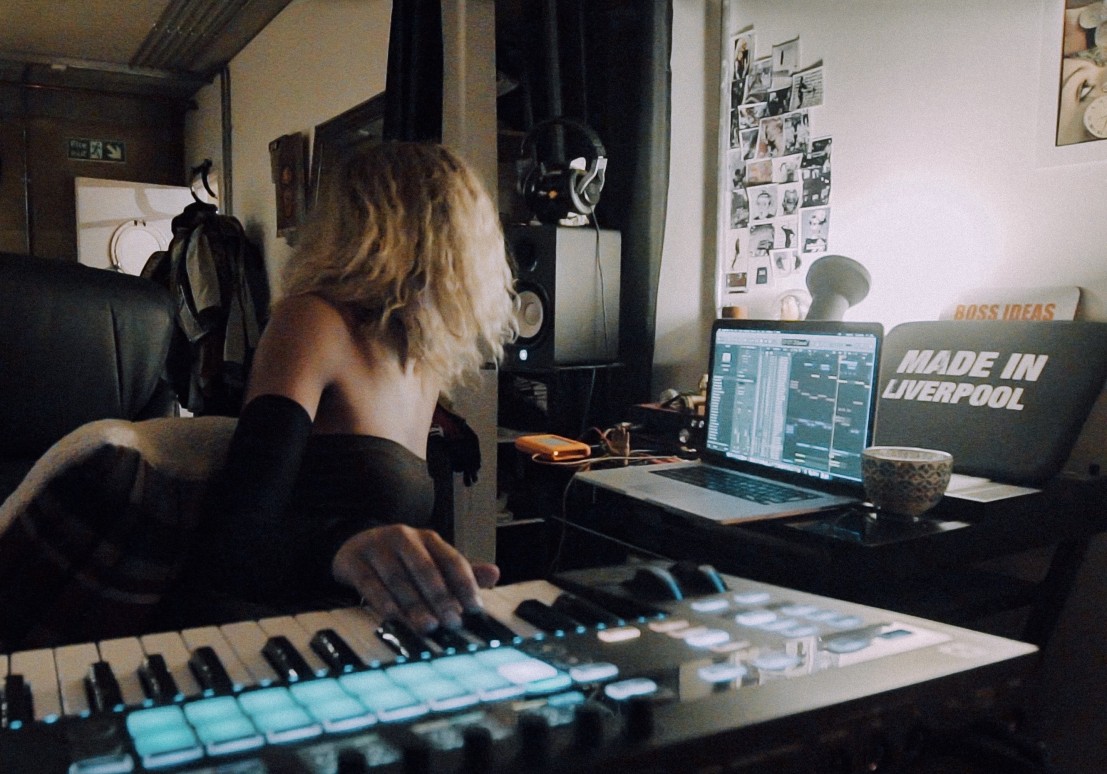 Do you feel as though being a female artist who produces her own music still makes you, sadly, a bit of a rarity?
Do you know what, I think there are loads more [female artists] who actually produce now – I just don't think it's spoken about enough yet. Definitely over the last year to 18 months, I've become aware of a lot of female artists who either produce or play instruments on their own records. I'm talking about artists like Abra, SZA and H.E.R who've had a lot of recognition. There are definitely more of these artists out there now, though they're mainly from America. I'd love to meet more in the UK. I mean, I'm sure there are loads more artists who are doing it here but we don't hear about it enough. That's definitely why I like to chat a lot of shit about this. I definitely want people to appreciate the amount of hard work I put into my own records!
Because you do it all yourself, do you find it difficult to know when a track is finished?
Oh my God, it's taken me a while to be able to know. There was a time when I would get obsessed with every song and always be thinking: "But I can still make it a bit better here, a bit better there." You can drive yourself crazy that way. You've got to be able to take a step back from a track and revisit it later if you really feel like there's something missing. But now, I'm really happy to say I know how to let it be. I can say: "This is the best I can do on this. I'm done."
Why is "Livin'" the right song for you to be releasing now?
For me, it was a bit of a challenge to write a really uptempo, feel-good song. "Livin'" feels like a throwback to the '90s and those kind of happy, not-too-complicated times. The song's message is really: "Gotta start living, just gotta enjoy yourself." I felt like that was really relevant at the start of the year and it's a really strong message right now too, for obvious but very sad reasons. Over the years I've done a lot of introspective songs about my journey through vulnerability and self-discovery – real deep and meaningful stuff – so I wanted to release "Livin'" to show my lighter side.
The beat kind of harks back to the UK garage era – are you a big fan of that sound?
Definitely, it's very British and I love that about it. I love going out to raves – obviously I can't do that right now, but generally I love going out to dance and I wanted to tap into that culture.
What kind of music did you grow up listening to?
I definitely have a very, very varied musical taste, but when I'm making a record, I don't really listen to a lot of other music. Obviously I've got my influences embedded in me subconsciously but I don't want them to be conscious while I'm writing. But then afterwards, I can always hear in my songs what's been influenced by what. As I mentioned before, I have an a cappella background but the a cappella music I grew up singing was actually a lot of pop music. We'd sing Artful Dodger, Chaka Khan, Justin Timberlake, Timbaland, stuff like that.
Timbaland must be a massive influence on you as a producer.
Oh definitely – especially in terms of the way he'd layer his production. His stuff is so intricate that you could basically take the vocal off and listen to the instrumental because there's so much going on there.
"Livin'" is so different sonically to something like "Start a Riot", which is a really anthemic soulful rock song. Do you feel as though you can go anywhere musically?
I do, but I think the common thread is a sense of nostalgia. That's something that's in me and throughout all of my songs. The other common thread is staying true to myself. As an artist, you've absolutely got to do what's right for you. Because with or without the industry, if you've made music that you're proud of, then you're always going to be okay in terms of your emotional and mental state. It might not always be financially easy because being a creative isn't always smooth sailing in that respect. But for me, the key is always staying really true to myself.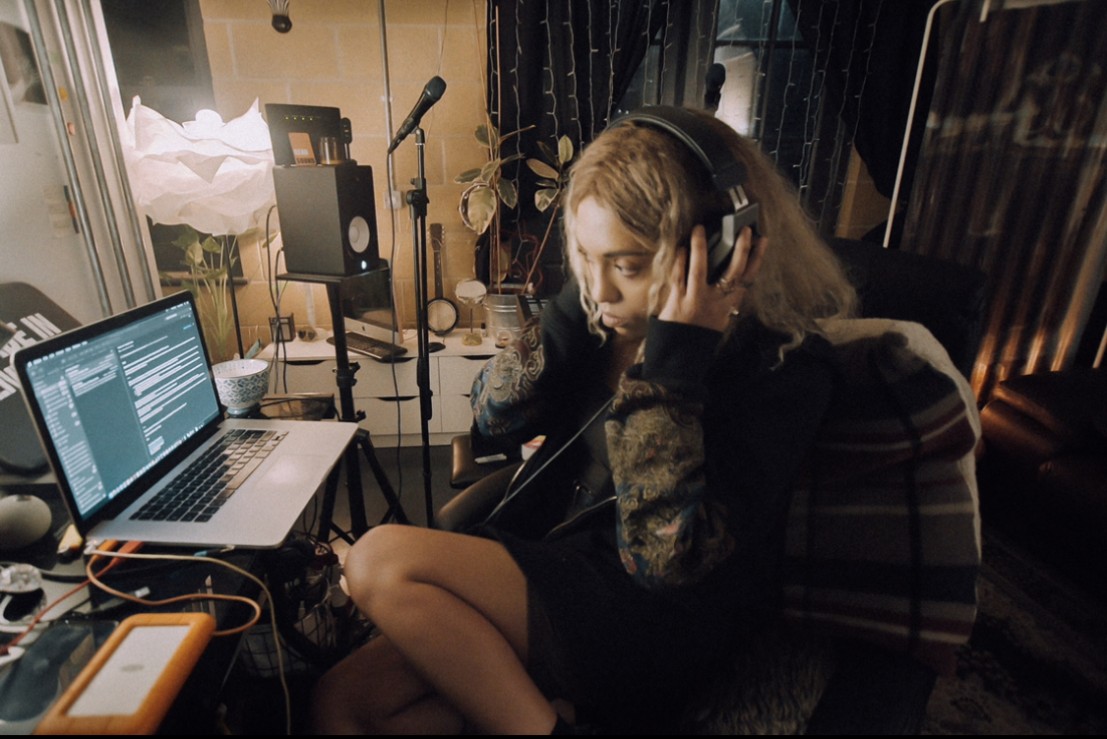 Has navigating the industry been tough on you mentally?
I mean, I presume that most of us go through lots of different states mentally. I feel like I've come to accept and embrace those different states and know how to turn them into something positive. Like, I've got a creative outlet for them – that's massively important for me: to be able to put that feeling into a song and try to release that feeling, whether it's happy, sad, angry, confused, whatever. My record definitely has a proper rainbow of emotions on it.
Do you find you learn things about your emotional state when you listen back to your music?
It's funny you say that because that's exactly how my brain works! It's not premeditated: I don't sit down and think: "Today I'm going to write about this thing that's playing on my mind." It kind of just comes out in weird ways and later I'll go: "Oh, that's what I was feeling about that."
Do you generally write quite spontaneously then?
Well, "Enemy of Me", the last track on my Tonic EP, that song came to me in a dream. I swear, right, I woke up at 6am with the music in my head and the lyrics and melodies in my head. I literally had to run to the studio to get it down because I didn't have a home studio at the time. It was so weird, it was like it was written in a dream. And then there's been maybe one or two songs where I've really been in the moment and thought: "Okay, I really need to get this specific feeling out now." But generally I start with the music and find that it hints towards certain feelings. Like, you know when you hear an instrumental and it makes you feel something? That's usually my inspiration, that bed of sound.
Finally, what do you want people to think when they hear the name Jetta?
I think… being independent, free-thinking, serious in my artistry but not taking life too seriously.
Very nice answer.
I mean, I could have said "not the car", couldn't I? It's a German car so the first time I ever went to Germany, they were like, "Oh, are you named after a car?" And I was just like: "Don't even. Don't even try." But who knows? Maybe I can collaborate with them and make the most bangin' car advert song ever.
"Livin'" by Jetta is out now