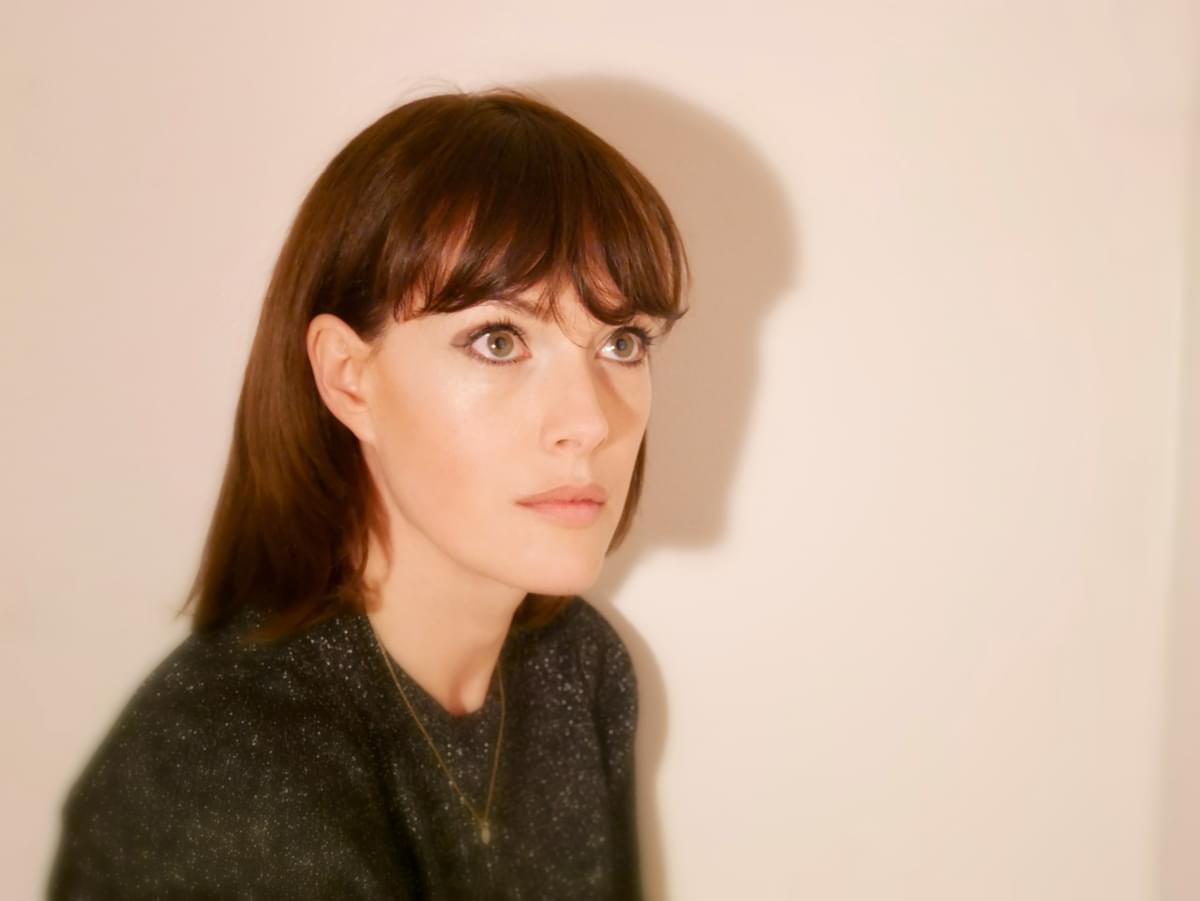 Freedom Fighter
24 April 2019, 08:00
This year's resident artist at Liverpool Sound City, Gwenno speaks to Cheri Amour on the importance of creative freedom when it comes to breaking barriers in a broken system
Justin Timberlake leapt from the strings of N*SYNC's pop puppeteering days into collaborations alongside everyone from R&B giants N*E*R*D to that Superbowl moment with Janet Jackson. There are reams of others; Queen Bey, various Pussycat Dolls, even the Spice Girls had a crack at it with varying degrees of success (Mel B and Missy: yes. Victoria and Dane Bowers: less so). All this hinges on one fundamental, of course: the ability to pivot and rebrand yourself from one assumed guise to another.
For some the platform is an easier side step. Beyonce didn't stray far from her pre-established Independent Woman sass into full-blown feminist icon. Others, like John Lennon, strayed into a new phase of his career; part environmentalist, part poet. It's fair to say that Welsh musician, producer and performer Gwenno Saunders falls into the latter camp and still continues to push herself when it comes to self-expression. The Welsh and Cornish enigma weaves elements of folk, electronic and psychedelia around her phonetics. The combination results in a spellbinding sonic that, at times, borders on surrealism. For her, that all stems around leaving space for spontaneity and new opportunities.
"I'm a big fan of improvisation. It leaves you quite vulnerable if you're not used to doing but it's also quite intuitive and responsive", she explains, her lilting Welsh tones trilling through the receiver. "I got to play with Angharad Davies and Rhodri Davies at Cafe Oto a few years back and I forgot how much I enjoy it. It's all quite abstract in that moment".
Taking risks and tackling new terrains feels important to a musician who during her prolific solo career so far has taken on not only one but two records in alternative tongues. Her debut Y Dydd Olaf saw the artist singing predominantly in Welsh, a nod to her childhood growing up in Riverside, Cardiff, while follow up Le Kov found her unearthing her Cornish heritage through her father's poetry and the region's living language.
It's not surprising then to hear that she's currently embarking on her first foray into composing a theatre score for the new adaption of The Chalk Circle alongside fellow Welsh creative and theatre director, Sarah Bickerton. Again, it's all about breaking down those pre-conceived creative barriers for Saunders. "It's interesting because I've got a tendency to write songs and it [composing] stops me doing that which is really, really good for you", she pauses to reflect on that for a moment. "It's the same with writing. If you're writing a review or an interview or a book, the form forces you to do something different". While there's certainly freedom in working on a score that has had countless interpretations - the original came from Paul Dessau, a German composer and conductor, reimagined since by American composer Mark Nichols through traditional Georgian folk harmonies - the musician admits there is some trepidation around measuring up. "You're putting your neck on the line in theatre. It's quite a structured form. People know the play, it's not like "Here's an album that you don't know about".
It does, however, signal a marked shift for an artist who isn't prepared to be pigeon-holed. Making a name for herself through the pop precision and polka dots of noughties indie trio, The Pipettes, the group were a refreshing alternative to the festival field chants of late noughties boy bands. The trio channelled the swing of a sixties girl group with the throwback choreography and matching on-stage garbs to match. Pitchfork, Rolling Stone and The Guardian heralded their straight-laced debut, We Are The Pipettes for its slick hooks and warm post-retro sound. Speaking to The Fuse in 2016 on the band's time together, Saunders admits that the trio often had discussions on whether the act was empowering or not: "For all three of us as the front women, it was very difficult to subvert such a traditional gendered role, as much as we tried. It was a lesson learned in gender roles".
"Particularly within Wales, you tend to do a lot of different stuff...it's quite normal for people to go from one art form to another"
It would also be a lesson in authenticity for Saunders who recalls her time spent in the group as a kind of celebrated frivolity and fun that she hadn't encountered before. True, given her formative years spent growing up in a socialist household where she admits that she felt "a cynical disconnection" from popular culture. Her parents often warning her about the cheesy chart stars and Top of the Pops heartthrobs who were all just out to make money. But actually it's this idea of making money as a musician nowadays that might explain why we find so many indie artists reaching for a side hustle to pay the bills. Or for others, much like Lennon, transcending into a whole new creative circle. Childish Gambino, a popular culture polymath, released the most culturally significant record in two decades with "This is America", yet is perhaps best known for his sitcom acting, directing and stand up comedy.
Wise to our theory, Saunders offers her two cents on the subject: "Because the music industry is so up in the air still, there seems to be a wider variety of opportunities nowadays. When people were making those kind of massive records that had huge returns, there probably wasn't as much need to diversify". She's got a point, of course.
Peak sales of music records came at the height of CDs in the late '90s before Napster and other piracy platforms would set off the downfall of income from traditional music formats. In fact, according to an extensive report from Citigroup (via Pitchfork), out of the music industry's $43 billion revenue in 2017, only 12% actually went to artists. For the math impaired, that's just a little over $5 billion going to the people who are essentially the foundation of this entire business. But for Saunders, her creative freedom is less about revenue and more about the rolling hills and multi-hyphen methods of the Welsh community. "Particularly within Wales, you tend to do a lot of different stuff. It's just how it is. It's quite normal for people to go from one art form to another". It sort of makes sense really when you consider some of the heavyweight acts to come out of the valley. They're all pretty nimble shuffling from gonzo glam rock to electro bop (Gruff Rhys, Super Furry Animals) or into their second wave of popularity away from the panties of the palladium into coaching a new brand of pop star on The Voice (Sir Tom Jones).
It's not just the need for multiple revenue streams that has our modern day pop star reaching for a side hustle. There are some systemic issues when it comes to accessibility into the market than can prove difficult for certain creatives. "Recording, for example, a studio has long hours and it's probably a difficult environment for women to continue in especially if they have young children", reasons Saunders who has her own four-year-old son Nico with long-time collaborator and fellow Welsh musician and producer, Rhys Edwards. "You can't do a twelve-hour day coming in at four in the morning if you have a baby to feed, you know? If that's the culture, then it's hard for you to fit in with that".
Nowadays though, we're living in the era of the bedroom beatmaker which again presents a certain freedom to all walks of life. From those short on time to more introverted sorts, they all now have the ability to hole up in a home studio to craft their sound. "A lot has changed in terms of how dominant the concept of making music at home has become", Saunders reflects. "It's quite an old hat thing to say because it's commonplace now but the whole infrastructure and hierarchical set up of the studio has gone now". She continues: "When I was making music, twenty years ago, technology was getting there but it was a bit more of an effort to set up a home studio if you didn't have a clue whereas now you buy a new computer and there's GarageBand on it".
It's a fair comment from an artist who has seen the industry shift quite considerably throughout her decade-spanning career, so where does her drive and determination come from? She's a little sheepish to place it firmly on strong female role models despite exploring these themes in latest record Le Kov. "I was always a little detached because of the way I was brought up. That's more circumstantial rather than there not being brilliant women though. I think it was once I started to gain more control of the recording process that I got really excited and that's when I discovered other people who had done it. I'm a massive slow coach, to be honest", she lets out a little laugh at that point. Although that's not strictly true. Didn't she spend her formative years spent touring as a professional dancer as part of Michael Flatley's Lord of the Dance?
"Yeah, quite randomly. Again it was an opportunity, that got me out of Cardiff when I didn't know what I was going to do with my life but it made me more confused going to live in Las Vegas as a teenager. All it did was solidify that I really do love Wales. I missed the landscape and the green. I missed that feeling of foreverness that a lot of British landscapes have. It's been there forever". Her debut Y Dydd Olaf was certainly a reaction to that. The album, sung predominantly in Welsh, included field recordings taken by Saunders in Cardiff Bay. Celebrated by her homelands, the album also bagged her the Welsh Music Prize in 2015 against stiff competition from Joanna Gruesome and Future of The Left. It also saw Saunders picking up the reins of production for the first time which is clearly something that is at the heart of her creative energy.
"When I was in The Pipettes, we obviously wrote and brought songs to the table but really from a production point of view, I wasn't asked my opinion about how things sounded because it was in a studio environment and it was very male dominated. I wasn't confident enough. It wasn't anyone's fault really. It was circumstantial again". It's the idea of circumstance that comes up a lot throughout our conversation. The idea that sometimes, despite all the creative freedom we might have on our side, there will always be things that are out of our control. Saunders seems hell-bent on redressing that imbalance. Aside from connecting her back to her heritage, Y Dydd Olaf also saw her leaning on the learnings of some of the hidden figures of early electronica. The women who still sadly remain the footnotes in music making of the 20th century.
"Women have been producing and making music forever. Daphne Oram, Delia Derbyshire and Laurie Spiegel were all people I really didn't discover until my twenties and they were at the forefront of new electronic music", she tells me fervently. In fact, even the non-aficionados might recognise one piece of Spiegel's work. The metallic drone of "Sedimen"' features in the cornucopia scene of 2012's The Hunger Games. Equally, Spiegel's realisation of Johannes Kepler's "Harmonices Mundi" was sent into space by N.A.S.A on board the Voyager spacecraft in 1977. It's an impressive discography for a musician whose early computer-crafted compositions fell on deaf ears. But in fact, Spiegel was the brainpower behind the ultimate synthesizer's birth; Bell Labs' GROOVE system—that is, Generating Real-time Operations On Voltage-controlled Equipment.
Much like her futuristic fore-sisters, Saunders' sophomore record, Le Kov followed a similar strident approach. Researching and learning about the Cornish language and the role of women throughout its history including Cornwall's' First Lady of Song, Brenda Wootton. Again, the issue of visibility against a biased societal backdrop felt prevalent to Saunders' writing. "Particularly within the industrial landscape of Cornwall, women have been prominently working as much as the men in the mines. But again it comes down to the way society is structured. I think women are less visible even if they've done incredible things", her sigh audible on the phone line. But she's also aware that it's not something she can tackle alone and goes far beyond the South-West. "It's really in all cultures across the world. The inequality is insane and the lack of diversity across every community. There's such a lack of representation across boards and beyond gender".
Much like Saunders own trepidation around touching the Cornish language, an inherited trait rather than one that felt fully hers, accessibility to music as an art form remains an issue. Is it any surprise that young girls feel barriers towards picking up an instrument if mainstream music media continues to put the same ladrock and tired old veterans on a pop pedestal? (We're looking at you, Melvin) "It's still a common situation", confirms Saunders. In fact, she begins to tell me about Dutch-Welsh artist, Angharad Van Risjwijk or Accü, as she goes by now, who wrote an article about her time studying music at University of South Wales and how she was made to feel that it wasn't somewhere that she belonged. Something that really riled Saunders and tapped into that reoccuring hidden figures of history motif. "It's really strange to gender something that way. I'm not sure why that happens because everyone wants to know how things work. I don't think it's based on your gender really, is it? That's how we are as human beings".
"There needs to be a space consciously created [for] up-and-coming producers and engineers, writers and composers who also happen to be female to explore passions that might otherwise remain someone else's domain"
Sadly, it's not just in the South of Wales where these barriers exist. Head further North in the UK and the situation is similarly bleak. According to PRS Music, only 2% of UK songwriters and composers registered with them are women living in the North, only 15% of record labels are majority owned by women (AIM) and only 32.2% of employees across the industry are female (CC Skills). Against a backdrop of #MeToo, conversations around festival line-ups and headlines about equal pay for women, thankfully there are "small lighthouses", as Saunders calls them, to hang our hopes on. Next month the Welsh musician will join the impressive lineage of other resident artists to lead Sound City in Liverpool's Both Sides Now project; a pioneering initiative from music charity Brighter Sound to support women in music across the North. The same partnership that brought last year's powerful percussion performance with Stealing Sheep which also marked the centenary of suffrage.
Speaking on the project, Both Sides Now Ambassador Beth Orton also clearly felt the great need for an open and accessible space for all when it comes to creating music. "There needs to be a space consciously created that allows our up-and-coming producers and engineers, writers and composers who also happen to be female, a place they can unquestioningly and unapologetically explore passions that might otherwise remain someone else's domain." For Saunders, it's this idea of challenging preconceptions with an action rather than just a discussion. We see it in her own noticeable shift from the tongue-in-cheek song content of The Pipettes to the patriarchal dream pop of her debut. It's there in the inclusion rider of Frances McDermott's 2018 Oscar speech. It's Emma Thompson's letter of refusal to work alongside former Pixar employee John Lasseter in a recent film. "It's not a panel discussion where everyone goes home and says 'Well, that's true'. It's a real opportunity because your life experience is dictated by so many things that are out of your control in a way", she pauses here, perhaps reflecting on her upbringing.
"But creatively, it's trying to get beyond that, to just being able to define clarity through your art that allows you to escape all those confinements that are placed on you in society".
It reminds me of a quote from Sleater Kinney drummer and noted guest musician, Janet Weiss who commented on how "women aren't allowed to be heroes like men. People think of us as mothers first and foremost. It's hard for culture to accept that we're aggressive, macho or loud. It's about breaking barriers to be who we are and not have to be who everyone thinks we are - that's not nearly as much fun". Sharing this statement with Saunders, it certainly seems to hit a nerve. This idea that despite all our best intentions as humans, the system is against us. "It's the way society is shaped. Human beings want to be equal but we live in an unequal society. The system is not working. We put all these barriers up. We box everybody in and this goes beyond gender. It's to do with race. It's to do with class. All of these ways that we compartmentalise each other when actually, we're quite free-spirited underneath that skin".
Again, our old friend circumstance hangs over the conversation. This idea of young women, particularly, being indirectly discriminated against not only because of their gender but their upbringing, their accent or even the brand of trainers they were at school. The residency at Liverpool's Sound City feels like a confirmation of Saunders' commitment to redress this imbalance. Much like her discography to date, she's steering the project towards a faithful solace; community. For her, this means surrounding yourself with others who propel and empower you as an artist into new terrains, particularly important in an era where our lives are predominantly played out online. Looking beyond what we know and into something fresh and fuelled by freedom. "I think we'll get a very musically diverse group of people trying to work out how we can all push each other to get out of our safe songwriting spaces because that's always the key when you're making anything. You need to break the habit".
Thankfully, Saunders is no stranger when it comes to breaking the rules. She has successfully shapeshifted from Vegas dancer, pop performer, improvising instrumentalist through to newly-turned theatre composer with her gig at Wales' National Theatre. Propelled by the creative freedom that she's been crafting for decades, Saunders' passion for progress is infectious. This morning's righteous commentary has transcended the feeble phone connection between the valleys and the East Kent coast into something truly hopeful. Society's ageing constructs might be failing us but there are small lighthouses of hope even in dark times. So while Delia Derbyshire and Laurie Spiegel's moment may have passed, Saunders is unearthing the hidden gems of our collective history to lead us into a more positive future for all.
Gwenno joins Chrissie Hynde, Confidence Man, Loyle Carner and Shame at this year's
Sound City
in Liverpool which runs from 3-5 May
Get the Best Fit take on the week in music direct to your inbox every Friday