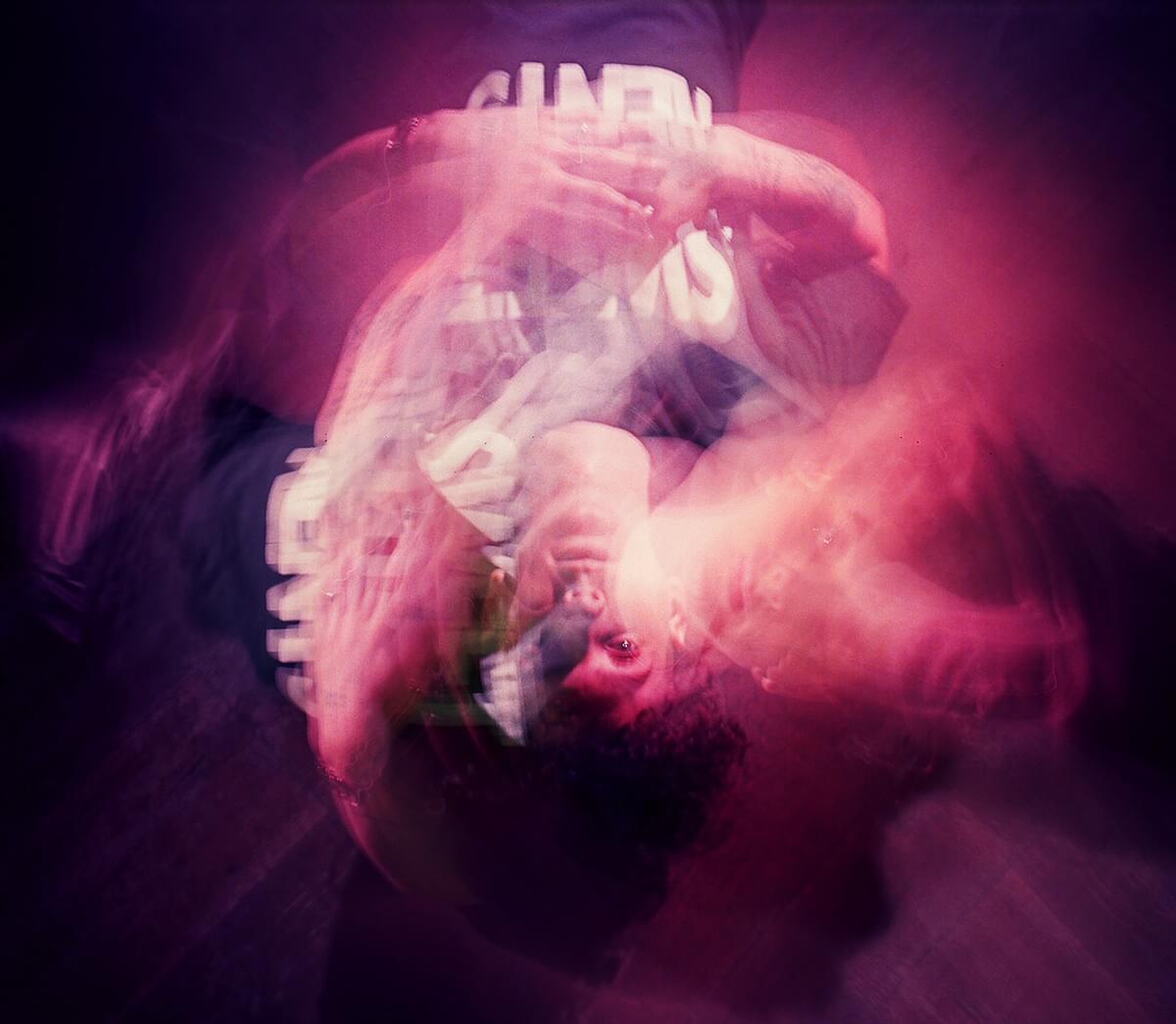 Cool Runnings
16 October 2015, 09:00
Following a bereavement, Youth Lagoon's Trevor Powers found salvation in exercise. Andy Hannah discovers how his new found passion shaped new record Savage Hills Ballroom.
"I'm really good, eating a pickle at the moment," Trevor Powers tells me. "Dude, I used to hate pickles but there was some switch that got hit…it was probably a month ago I decided I was just going to try to eat pickles, and I just got into it….dude, it has just changed my life! My god!"
Although it's something of an offhand remark, it does give a glimpse into the world of Youth Lagoon and Trevor Powers: a world that he's willing to change. The Boise, Idaho man's first two albums (2002's The Year of Hibernation and 2013's Wondrous Bughouse) were exercises in introspection but very different records. The former was a prime example of period bedroom pop: airy production, muffled vocals and songs dealing in nostalgia and childhood. The latter was more expansive and effects-heavy, with Powers wide-eyed but pondering the universe and all its wonders. Still, we couldn't really hear what he was saying.
Between that record and new album Savage Hills Ballroom that aforementioned switch was hit by Powers, or more accurately the finger of fate flicked it off slash on by dealing him the blow of loss: a close friend in a tragic drowning accident. The death sent Powers home from a Youth Lagoon tour and back to Boise.
Devastated, low and dangerously close to slipping into a sedentary lifestyle he set about a course of action that would lead to Savage Hills Ballroom, a record informed by but not about the death of his friend - a series of electronic, elegiac pop songs linked by piano and horn, muscular and confident and with Powers' voice right at the front. It's a truly beautiful record.
One song, "Rotten Human", details the people of Powers' neighbourhood in Boise - figures he avoided both encountering and becoming by going for late-night runs that would inspire him and drag the artist away from unhealthy behaviour.
"I think with all people there are certain habits which are too destructive, and other habits which aren't destructive enough to be helpful," says Powers. Of his exercise regime, the Idaho native explains it was about finding a balance: "I think I found for myself this middle ground; I've got really into exercise and embracing that side of me, because it's something I've never tapped into." While he sings of people who "stay indoors til the break of light" with "every night a twelve pack", Powers pushed himself to the opposite end of the spectrum. "It's strange because it can be such a natural high and that's weird…when you go and you push yourself up an hour and a half at a time, y'know? You come back it takes you to a different space mentally and especially creatively. It makes your mind work in ways; if you're not physically labouring yourself, your mind can't always tap into those areas."
As we discuss exercise I mention my own travails with running. I had to give up listening to music as I wasn't able to either clear my mind or pace myself, I explain. It was spoken word, silence and talking to myself that worked for me. "I'm just a silent runner," Powers says, firmly. "I've dabbled a little bit [with music]; I went on this heavy Swans kick where for a while every time I ran I listened to Swans but it was almost kinda distracting, because if I'm using exercise as a means to clear my mind then it's not doing the same thing. So now I'm just back to silent running." The timing of the run is also conducive to inspiring Powers, but it's perhaps more practical than for his art: "Usually I go pretty late. No-one's out, it's all dark – and it's not as hot, especially during the summer. Now I'm so much of a habit of running I don't even think about it. I just go, every night."
"I think with all people there are certain habits which are too destructive, and other habits which aren't destructive enough to be helpful."
What's interesting about Savage Hills Ballroom is how Powers has focused Youth Lagoon; the ten songs here are separate stories – from a tale of police brutality on the twinkling piano and strings ballad of "Highway Patrol Stun Gun" to a touching personal tribute to his uncle on "Kerry" – yet the album never feels like a bitty collection of odds and ends, a focus that his previous output perhaps lacks. Is this down to his health regime? "Yeah, the biggest thing it's done for me is that it's given me a way to focus, for sure," he agrees. "I feel like my brain has always been pretty overactive, which can be a disaster because if you dwell on things too much you end up getting eaten alive by your thoughts."
"So running and exercise, for me, has been this way to utilise an overactive in a creative realm rather than it being something which is destructive."
Another relaxation and creative technique employed by Powers was using a flotation tank owned by a friend. "I started getting into that about a year and a half ago," he explains. "It's pretty spiritual actually…the way your body feels after a session. It's hard to clear your mind and turn it off for that long, too."
But it's not all about being healthy and exercising. Although dismissive of the "twelve pack" in song, Powers is acutely aware that destructive behaviour has its benefits: "It's good to have that grey line sometimes, especially in art. There's always that part of me where I'll embrace some of the destructive thoughts….I sound very psychotic right now!" Powers dissolves into fits of infectious laughter but there's a serious point. Whether it's alcohol as an aide to writing, pushing oneself to emotional limits to unlock something inside, harnessing certain behaviours are beneficial.
Powers continues: "You know what I mean, there's a part of you that you learn to channel into other areas and you learn what works and what doesn't. Years ago I wasn't a very confident person, but ever since I started to pursue music and using that as a means to express my worldview and my experiences, or anything tragic or whatever…it's turned me into a completely different person from what I used to be."
Aside from "Kerry" no song directly deals with loss of Powers' friend - something he intended for this Youth Lagoon recording: "It definitely bled into the album," begins Powers, "but as a whole every song is so different and is saying something completely unique. When I started writing this album I wasn't even viewing it as this all-encompassing album. I was focusing on each song at a time; which is sort of different from what I've done in the past. Sometimes you get caught up in the idea you're making this body of work rather than individual pieces which fit together."
Two pieces that fit together are the pairing of Youth Lagoon with producer Ali Chant; perhaps most well-known for his work with PJ Harvey and Gravenhurst. Chant also worked his magic more recently on Perfume Genius' Too Bright – an album which shares a lot with Savage Hills Ballroom in terms of emboldening the artist's outlook in both sound and vision.
Chant had also lost a close friend in the form of Gravenhurst's Nick Talbot and the bond between the two was instant. "The album was written before I started talking to him," says Powers, "but I was reading some stuff about him online – he's engineered on the PJ Harvey stuff, and I'm a big fan of Gravenhurst. So that was a sort of shared experience when we started talking because I had recently lost one of my closest friends too."
"I was talking to Ali about that, and I think it was just a couple of weeks after we had those conversations that Nick Talbot passed away also. Obviously he and Nick were extremely close, so going into this album it's not like the album as a whole is about that whatsoever but the themes moved all over the album just because we were in very similar mindsets."
"If you dwell on things too much you end up getting eaten alive by your thoughts."
Powers wrote the album in Boise, before heading across the water to Bristol to record. The winter in the south west of England also had an impact on the record, adding to the darker tones in the songs: "I think it's definitely influenced by the environment. It's a great city but there's this heaviness to it at the same time, especially during winter. I think if you're already dealing with darker themes musically and then you record somewhere in the winter where it's constantly raining then that'll rub off a bit."
As we talk, it becomes clear that Powers used a number of experiences and techniques to stimulate his writing, so I ask if the death of his friend meant another way in which he could be inspired, whether it's harnessing that destructive side or otherwise: "Exactly!" he animatedly agrees, "it struck this thing in me; I always view my music as relatively spiritual, or psychedelic or trying to tap into different realms…and this record was no different. But at the same time, after having one of my closest friends pass away it kind of takes you to realise you never know…" As he tails off I finish his sentence – you never know when your time is up. "Well, obviously no-one knows when their time is coming," says Powers, "and as a musician everything you write you have to view it as 'this might be the last piece of music I ever work on' and if that's the case does it hold up to a standard you want it to be? That's the change I had after my friend died…and I'll probably keep that in mind for the rest of my life – if I write something, does it meet that standard of something you want to live on after you are gone."
There's a moment on lead single "The Knower" where Powers sings "Oh, everybody wants to think that they're good at heart when they're full of hate". It's a moment of stark honesty, which is something Powers aimed for with this record and was lost in the experimentation of Wondrous Bughouse. The titular ballroom doesn't exist; it's an illusion or an existential place of mind where all the feelings we bottle up are free to make themselves known. Well, that's the idea anyway.
"Or is it a real place…..haha!" laughs Powers. "No, I know what you mean. It's an expression; people try to give off this perfectness…I feel most people do, I know I have for a long time. Even if you talk to someone you're consciously trying to make your life sound better than it is but only you know the real issues that you're dealing with on a day-to-day basis. I think it's commonplace for humans to do that, and we don't even think about it. You can say 'oh, how's your day going? It's good.' Then you go off by yourself and there's actually things which are eating you alive and you don't want to talk about."
By shutting himself off from the fakery of social media and the monotony of routine, captured on "Again" where he intones "and we kiss again / and we sleep again / and computer again / and computer again" in the most engaging of one-note fashions, Powers hit upon this way of being honest as he could in his writing: "I wouldn't say it was intentional per se," he admits, "but whenever I start writing there has to be that conscious decision to try and shred back any filters and place yourself in a realm where you actually feel more uncomfortable and address things which are sort of buried within you. I never write with an agenda so I don't sit down thinking 'okay this is exactly what I'm going to say'…at the end of it, when I go back through things, there's that subconscious perspective and it's always surprising how well things connect."
Connecting these stand-alone songs are some particular sounds; perhaps the true leitmotif of Savage Hills Ballroom is the sound of the piano – and that was not an afterthought from Powers. "I wanted things to be tied together; the piano is something I haven't spent a lot of time on – I obviously spend a lot of time on synthesisers and keys and whatnot, but piano proper I hadn't dabbled with much since I was a kid. It made it interesting; usually when I write I start off on synths or guitar, so try to do what I wanted to achieve with piano was challenging, especially as piano is commonplace and trying to do something different is tough!"
"Sometimes you get caught up in the idea you're making this body of work rather than individual pieces which fit together."
Powers confirms he's already started writing for the next Youth Lagoon record: "I like some room to breathe between writing but I thought 'screw it, I'm just gonna dive back in. But that's been nice and healthy for me to have started that process, trying to keep the wheels turning." I return to the song "Kerry" as we close our conversation. It's an example of the bold, honest and utterly straightforward song writing on Savage Hills Ballroom; a touching tribute to a man beaten by his addictions, Powers recovers the memory of his Uncle Kerry in tear-jerking brilliance: "It's based around the life of my uncle; we had been extremely close for many years," he explains. "He was an addict and did all sorts of drugs. He ended up tearing his life apart to such a degree he was running from the law for a really long time."
The young Powers would make efforts to reach out to his uncle in a special way. "Even during that period I used to see him intermittently and I what I would do was to give him cassette tape recordings because he was always such a big fan of what I wrote," he says. "I'd make these little albums for him on cassette, and he would listen to it the entire time until I saw him again and then I'd make him another cassette. That was our bonding thing; he ended up OD-ing in 2007."
I suggest that Kerry, wherever he is, would be proud of this ultimate mixtape: "It's really just a story based around his life," says a humbled Powers. "He wasn't his addiction, he was obviously so much more but a lot of people couldn't see through that to all the layers, and that's so sad."
"Hopefully he likes it, I can't be sure haha! Maybe he's like 'this absolutely blows, you disgrace!'"
Savage Hills Ballroom is out now via Fat Possum. Buy on iTunes or Amazon.
Get the Best Fit take on the week in music direct to your inbox every Friday