As statements of intent go, "Hell Song" is fierce and dives, Faustian like, into an immediate exploration of desire at odds with the protagonist's faith. "That was just super, super, vulnerable sexually," Collard tells me of the song, a track which explores sexual liberation whilst knotted with guilt. "I just wanted to hit people in the face, straight up, with what I was about."
Collard's Prince-like falsetto voice surprises just as much as the intensity of his lyrics on a scene-setting opener which explores desire, temptation and guilt: biblical imagery also abounds. "I'm always negotiating with the devil in my head and especially in relationships," Collard muses, just moments into our conversation. We're chatting in a dimly lit café where candles are already lit, church-like, at midday. It feels like we're about to begin a confession of sorts. "I look at the world from a heaven and a hell point of view," he says, before quoting Faust and referencing Blakean symbolism via The Marriage of Heaven and Hell. Soon, he's explaining how the duality of this worldview emerged: raised in a strict Mormon household, Collard left his faith behind: he's been struggling to negotiate his religious views – and his sins – ever since.
The confessional begins: "In my religion as a child you get baptised when you're eight and I was so naughty that they said I couldn't be baptised until I was nine," Collard reveals, nervously, recalling the memory. "There was this weird year between eight and nine where my head was messed up: I was thinking that I must be a really sinful, bad person. It was a really pivotal moment in my life actually and a religious experience that weighed heavily upon me." Being told he was "sinful" stung and confused: ultimately, it led to him abandoning the religion he'd grown up with since birth. Bible classes which were full of sobering fables and sermons didn't help matters either. "I was at bible class as a kid drinking my milk and listening to all these bible stories like…fucking hell!"
"Before my parents broke up and we were all together as a family, there was this very strict Mormon image of what a family should be," Collard continues. "Everyone was pretty intense about things like Church every Sunday and I had to go to Bible studies before school, every day at 5am. We had Friday off." Eventually living with his father who had a gentler approach to religion, Collard sought out a different divinity: the effects of his religious upbringing, however, were hard to shake. "I'm not anti-religion – some people need something and that's cool. I just think for me personally, I don't think imperfect people should be telling people how to be perfect…because of the grip that Mormonism had on me and just being raised in that way, I guess I can't help but have this sort of biblical conscience now."
"There's certain situations where I feel as though I'm still being dragged to hell, where I see things as either redemptive or destructive..."
He starts to use the example of 'Blood Red', the album's lengthy closing track, to illustrate his point. "There's certain situations where I feel as though I'm still being dragged to hell, where I see things as either redemptive or destructive…it comes from a place of deep torment, of deep love and deep hate." He stops numbly, the memory of a song which recalls a destructive relationship still difficult to discuss. Talk turns momentarily to how his parents cope with hearing him sing about such topics, as well as his relationship with religion. How did they respond when he decided to leave Mormonism behind? "They tried to keep it there as much as possible," he says, "but they knew I'd moved on…I think if you believe in God, it's your own personal relationship with god. I'm not saying I believe in God, but I believe in the theory of design: things are a bit too perfect to be by mistake. It took me a long while to get away from [my religious upbringing] but now I just think it's all about karma."
Whilst the family may have not seen eye-to-eye on religion, music was a different matter entirely. "They're huge music fans" he beams, explaining how they introduced him to an array of styles and genres. "Lots of Motown, a lot of gospel too, obviously," he says, laughing, "and they just kind of surrounded my life with music. We always had this soundtrack to things we would do together – be is cooking, driving or just spending time together. A lot of my earliest memories are linked to the songs and the music they played." His mother adored Nina Simone and Ray Charles; his father loved Lenny Kravitz and James Brown. His grandma, a classically trained musician from Wales, introduced him to Janis Joplin and David Bowie – both proved significant influences on Unholy. "Everyone in my family is super individual and we all listened to our own stuff. My sister was really into rock bands, to Evanescence. At school in my early years I was listening to Mystery Jets, The Wombats and a lot of indie. At home, I'd be playing Biggie Small tracks and forcing my brother to duet with me," he smiles. The family also went to musicals and gigs together.
Music making began for Collard during this period, whilst still at school. Studying history, politics and classics later at college wasn't enough – all he could think about was music. "I couldn't keep still: I was always thinking and dreaming about music. I just didn't know if it was realistic, I didn't know if I could do it." Getting into trouble outside of his studies was perhaps, he thinks, a turning point: he knew he needed music to be the focus for his life to turn his outlook around. Dropping out of college, Collard soon found his way into a rap and R&B collective – Last Night in Paris – after members of the outfit spotted some covers he'd uploaded to YouTube. "That took off quickly," he smiles, recounting the memory with pride. "We were this sort of unique cloud rap, R&B collective – the first collective out of South London that really focussed on art and rap. It was the single best learning process I could have had. It was a complete U-turn for me. I was unhappy at college and realised that music was really it: there was nothing else I wanted to do. My family were telling me I had something and that I should pursue it and so I went for it."
Last Night in Paris did well: a bit of luck saw them performing on a main stage at Glastonbury, something which brought them a host of new fans. "I think it was another one of Wiley's no shows," Collard laughs. "We ended up filling in for him on the big stage. We thought we'd have like seventeen people show up, half of whom would be our families, but we had a big audience and it was incredible." Before that, another chance gig at the Jazz Café saw him performing to more acclaim whilst still just in his early teens. Both experiences convinced him music was the path to follow, but neither felt conclusive: he wanted something more individual. Collard parted ways with Last Night in Paris after five years, determined to find a style and sound to call his own. "Because of the genre it was, you have four or five people on stage at once. You don't have this capacity to self-reveal. It's a collective, a band, and I wanted to explore more personal stuff, I wanted to be more self-aware."
Working closely with one member of Last Night in Paris, Zach Nahome, the two decided to work together to find Collard's sound but to little avail after a lengthy amount of time. Frustrated, the two headed to LA to seek inspiration: the result, Collard says, was a life-changing "musical awakening." He describes the visit: "I was in LA with Zach and we had this frank conversation. We were making a lot of good stuff, but it was stuff that sounded like other people. We knew we had to figure out a different way because there was no point in trying to recreate what is already out there. There was no longevity, no vision. We were deflated. On the last day, we got rid of the computers in the studio and focussed solely on guitar and voice. The voice was central."
"He kept asking me to go higher and higher," Collard reveals, and in the midst of the session, his Prince-like falsetto was born. "It kept on escalating and we found a pocket to call our own." The scope of Collard's voice on Unholy is vast – so too is its scope stylistically. Deconstructing genres throughout, the album centres around a futuristic funk sound whilst playing with soul, rock, rap and spoken word to create one of the most idiosyncratic sounds of recent years. Listening to Collard list his more traditional influences for the project, I wonder how he arrived at a sound so different from his influences. "We looked at B.B King, Joplin, Led Zeppelin, The Rolling Stones, Prince. 'Worried About You' was a pivotal song for me which was deep and depressing lyrically, yet it had an uplifting chorus and texture."
"You can't be a dinosaur when you're trying to tackle something new," he explains. "It's not so much that I wanted to recreate their sound specifically, but I wanted to recreate their energy. Let me take the energy those crashing guitars brought and put them with the soaring vocals. It's about piercing people and punching people in the gut which so much of their music did…we took those things and made them weird."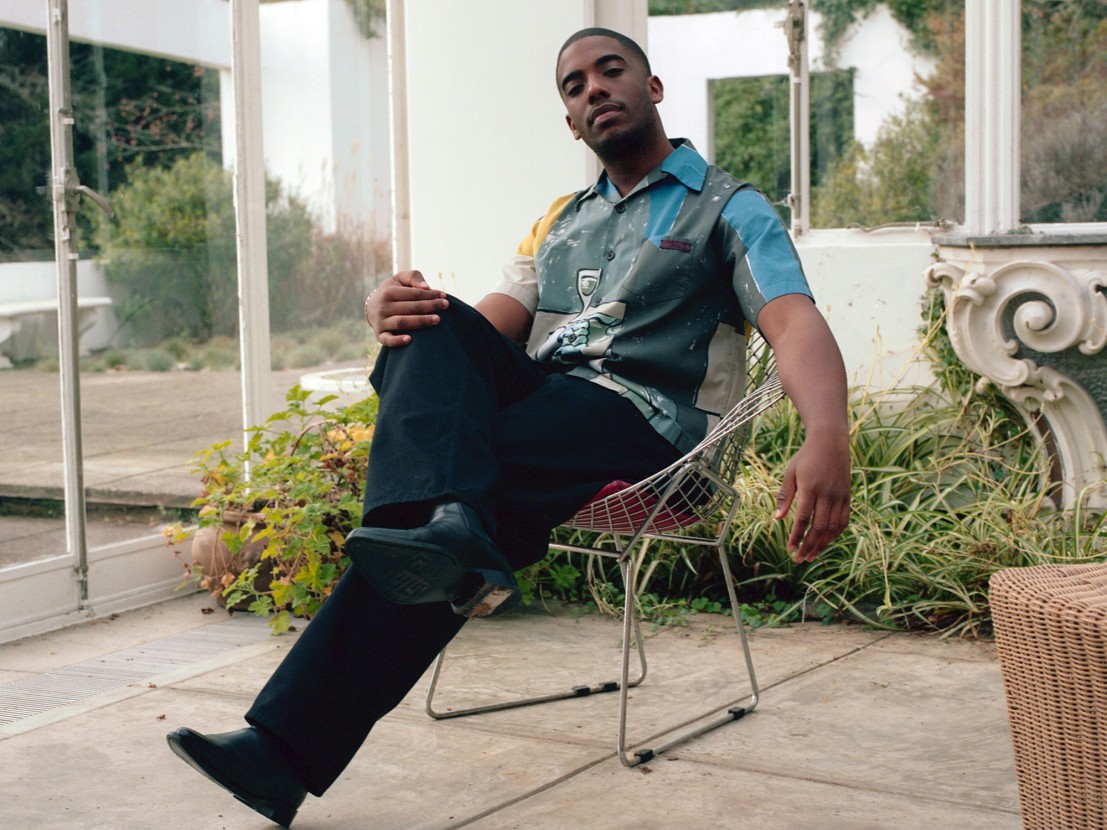 Geography played a part too, Collard says: "Every stupid artist has this same idea: 'I'm going to find what I need in LA," he says, mockingly. "But then I really did, and that was annoying," he adds, laughing. "Every artist thinks LA is the answer to unlocking creativity but for me, it was. It was only on the last day though, after months there," he reveals. The distance from London helped him to create, to see difficult situations from afar. "I needed some separation. When I came back, London was still my favourite place to be creative, as was Stockholm, and now, I get distracted when I'm anywhere else but those places. I like both of these places because they're beautifully miserable."
He returns again during our confessional to 'Blood Red', explaining how lyrically it was his most advanced song despite the fact it came from a place of despair. Only being away from the situation geographically could he write about it, he thinks. "When I was closer to where situations – like those which happen in Blood Red – occur, it was definitely much harder. I was in the room where the argument happened. I was looking at the lamp that was thrown at me. It's explicitly honest and like when she hears that…" his voice trails again. Was there a temptation to take on a persona or a character to help with conveying the emotions? "I couldn't do that," Collard says. "It had to come from me."
"I wrote 'Blood Red' because as a songwriter I have to be honest. I don't want to hurt the person who is in that song so I kind of explore both perspectives. It's also about me speaking about how stupid I am, how I flew too close to the sun. I try to have moments of explanation, moments of reflection and moments of the universal too – I want to create something other people can relate to as well."
"I overcame barricades and boundaries by being honest via that self-reflection and that took a little time..."
The lyrics leave little to the imagination: 'God I wish you'd choke and die', one emotive line reads. Does he ever feel he's pushed too far into the personal? If anything, Collard thinks he might need to push further. "I wanted to explore myself more on this. There's a difference between a man and a self-aware man and when a lot of things go wrong in relationships, men get a lot of things wrong because they're not self-aware," he says, regretfully. "Women have a lot more self-awareness and devote a lot more time to reflection and understanding themselves than men, which is something that needs to change. We're super lazy. I think this album opened up the door for me to take time to self-reflect, I wanted to learn lessons and open my mind to a different way of thinking."
Unholy is characterised throughout by the personal where hearts are not so much bared but exposed for all to see. Some of the most vulnerable lines are conveyed through rap and spoken word – both being important stylistically for Collard. He describes how his love was first sparked by reading Seamus Heaney at school and then later, through cinema and novels.
"As I was recording, I was discovering new stuff and diving into a lot more films and literature so all the time I was being influenced by more and more ideas." The album hasn't happened overnight – it's taken almost three years to complete. The time allowed the period of self-reflection Collard needed to happen more naturally, he adds. "There's always things you're not comfortable with saying or sharing because obviously what I'm writing about is so intimate. To be honest and true I guess I need to freely talk about myself in a certain light. It might not be the most attractive light, but I guess I overcame barricades and boundaries by being honest via that self-reflection and that took a little time. When that came, I did my best work, and so did Zach too."
His relationship with Zach as producer is close – it has to be, Collard says, for him to be able to open up about the things he has. "He wins in the studio because he's always right," Collard says affectionately. "I go into the studio and Zach asks me how I'm feeling today. It's like therapy. He then sort of narrates how I feel on guitar, then maybe on keys and then I kind of like let my mind wander into a story, different feelings and reactions and then work them into the chorus. Once I have the chorus, I can build everything else from there. I'm a chorus-based person and always want to make something there that people can empathise with and relate to. That helps with the relatability I think when some of the verses might be much more complex lyrically."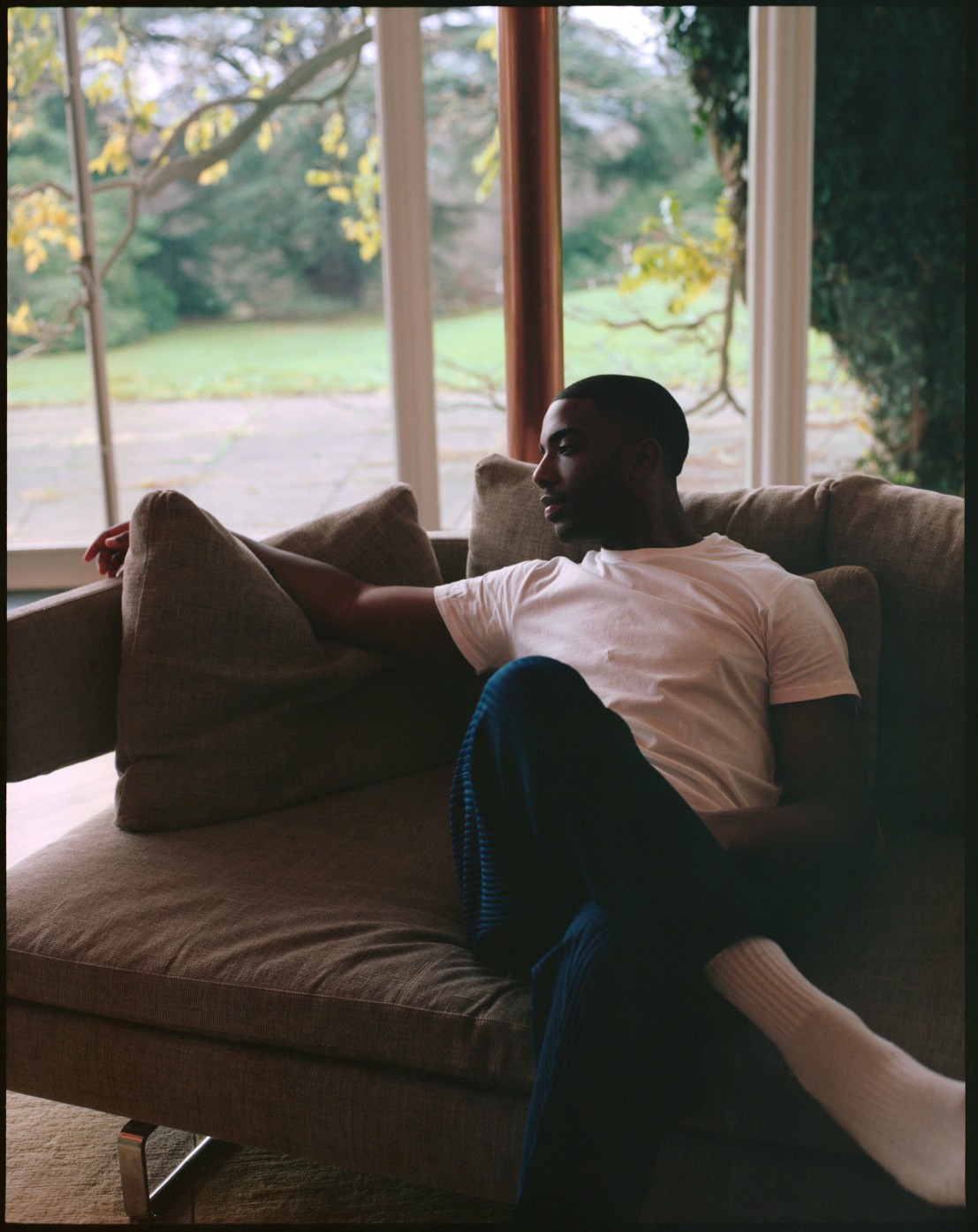 Whilst relatability may be important, Collard says it was more important for them to create something against the grain of the current trend of algorithm driven music: he wanted a conceptual album that was designed to be listened to from beginning to end. "There's so much music coming out everywhere – mixtapes, EPs, more mixtapes, single after single. Everything is algorithm based and it's just all about hits. I look at Unholy as if it's my first book. The next album will be my next book, the next chapter of my life. I would implore people to listen to Unholy from top to bottom. Headphones man, listen to all of it!"
Collard goes back to his influences again, saying he wants to emulate their longevity and era-defining qualities rather than just live in the immediacy of now. "The ambition I have is to be timeless. 'Purple Rain' was timeless and of an era, just as was Hendrix's 'Wind Cries Mary'. People attach so many memories to those songs that they almost transcend time. I don't really want to sound like my peers: I want my peers to sound like them and me to sound like me. Everything about music right now is so numerical and we get artists that are just too focused on numbers now, rather than on styles that reflect our time, of stories that tell our truths."
Despite being early in his career, it hasn't stopped many comparing him to some musical heavyweight – Prince being the most frequent. "Compare me to Prince as much as you like," he grins, "he's a god to me. He's god levels!" He takes a moment to enjoy the comparison and share his love of Prince's discography. "But it's important too that I'm my own person. All those artists were of an era because they stood out from it." Things turn back to religion. "I've always had this anxiety for as long as I can remember – probably from my baptism – of being scared to amount to nothing. I think that at least, in the end, I amounted to Unholy. It feels like a defining moment in my life where I cared about something enough and loved something enough to make something like this."
"I had so much pressure in terms of God, financial pressures, life pressures…I was making mistakes which made me devalue myself. I made a lot of bad mistakes growing up at school, doing naughty things for attention and not really having a core because I felt excluded to religion. Music gave me a core, a centre and a place where everything made sense. Music was my salvation – it saved me."
Unholy is out now via Lost Ones/Virgin EMI