Now – opening for the likes of Stormzy and Lady Leshurr, reaching the top 50 in the hip-hop iTunes chart, fronting fashion campaigns, founding his own record label and racking up two EP releases – it seems he's come a long way from his Wandsworth estate.
At just 26, Che (pronounced "Shay", from his family nickname, Ché) has been making waves for the last few years with his poetic – and yes, deeply thoughtful – tracks, drawing influence from his first, very British, musical loves: UK garage and grime. Last year saw the release of "Black Girl Magic", an almost-ballad to black women and girls everywhere; to their beauty and their self-worth, and "Metal and Rocks", an aggressive take-down of the trappings of machismo and consumer culture.
Growing up in Wandsworth, Che immersed himself in music, but it wasn't hip hop (at least at first) but the garage and grime of his young years in the capital, where he first learned to spit, rhyme and appreciate beats. "So Solid who are very lyrical – they're mainly from round here," he tells me, gesturing south, "Actually Romeo is a family friend, he's really supportive. And I listened to a lot of Ms Dynamite, Chip and Wiley, for delivering cadance. I made grime, way back when I was super young between the age of about 13 to 15, it was a hobby, something fun to do, and grime was having its first breath.
"I listened to pirate radio quite a lot, and P Money, Ghetts and Dot Rotten on Myspace – from them I learnt multisyllabic rhyming and complex rhyme schemes, fitting in a million things into like 16 bars. Without them I wouldn't be able to do it, or be what I am now technically and sonically." He remembers going to the local youth clubs trying to emulate his heros with his friends, spitting bars and developing his craft.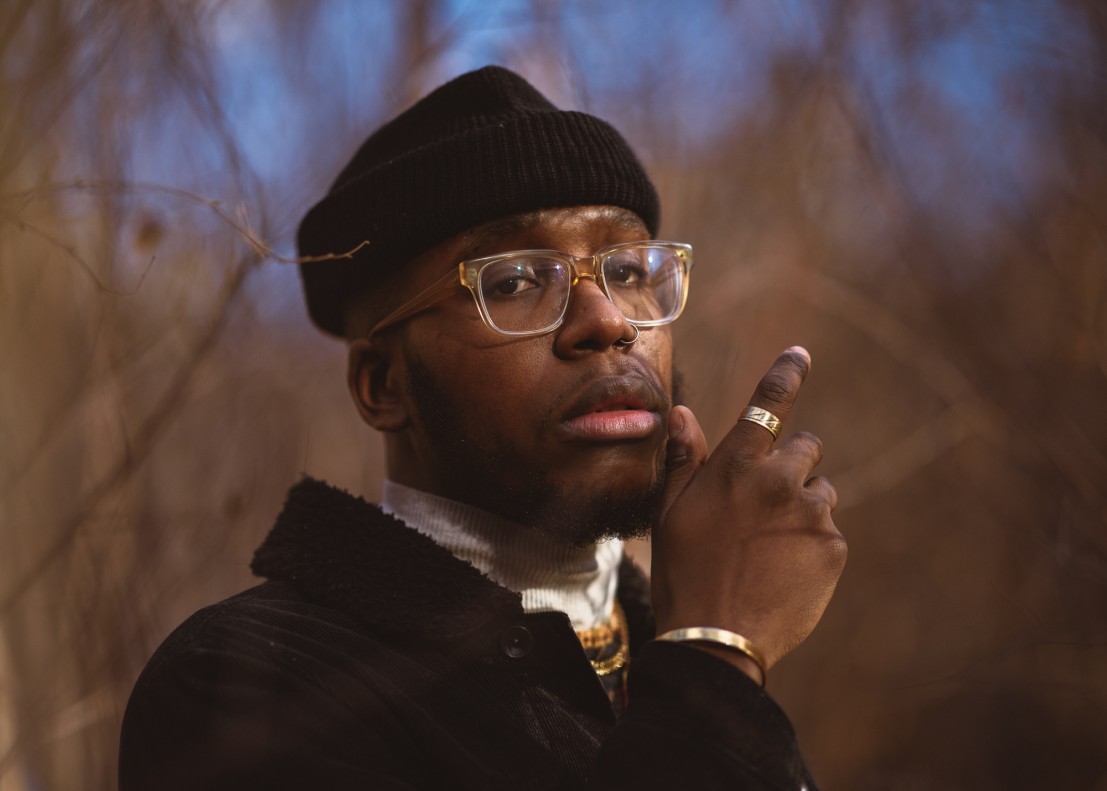 This young man so eager to learn and develop his skills also grew up surrounded by the reggae played by his grandmother (who he was brought up by, along with his mum), and soon started devouring music from across the pond. He discovered hip hop (Snoop, DMX, Busta Rhymes at first), neo-soul (Erykah Badu) and the R&B of artists like Marques Houston, Pretty Ricky, Tank and Mario. It gave him the vision to see beyond the restrictions of the 130-140 BPM of grime, it gave him room to breathe. 2016's "Stephanie's Crib" - with its skippy, technically gifted flow but laid back clubby hip hop beat is a great example of this melding of his influences.
"Without learning that BPM first I wouldn't have been able to slow it down when I realised that hip hop was more for me, there were more realms within it to express myself," says Che. "The neo soul introduced me to something more introspective, and I transmuted it into rap – I could express myself that way."
"I was born into a council estate so it could have gone very differently for me. I saw a lot of friends disappear, or went to prison, or they were killed."
And he had plenty he needed to express. Che – growing up on the Surrey Lane Estate – says he found living in this part of south-west London "frustrating", with the super wealthy of Battersea living just across the road. "I started to understand the geography of where I was, the economy of where I was, the sociology of where I was...my environment, my standing in life as a black man, or a black boy back at that time", Che says. "Literally right across the road was Battersea Park, where houses are a million plus, then Battersea Bridge that separates the Chelsea and Kensington borough from the Wandsworth borough.
"It gave me that frustration about how the system is set up for people who are placed and raised by the government, in a council estate. I was born into a council estate so it could have gone very differently for me. I saw a lot of friends disappear, or went to prison, or they were killed. There is a lot of crime and a lot of negative things that happen."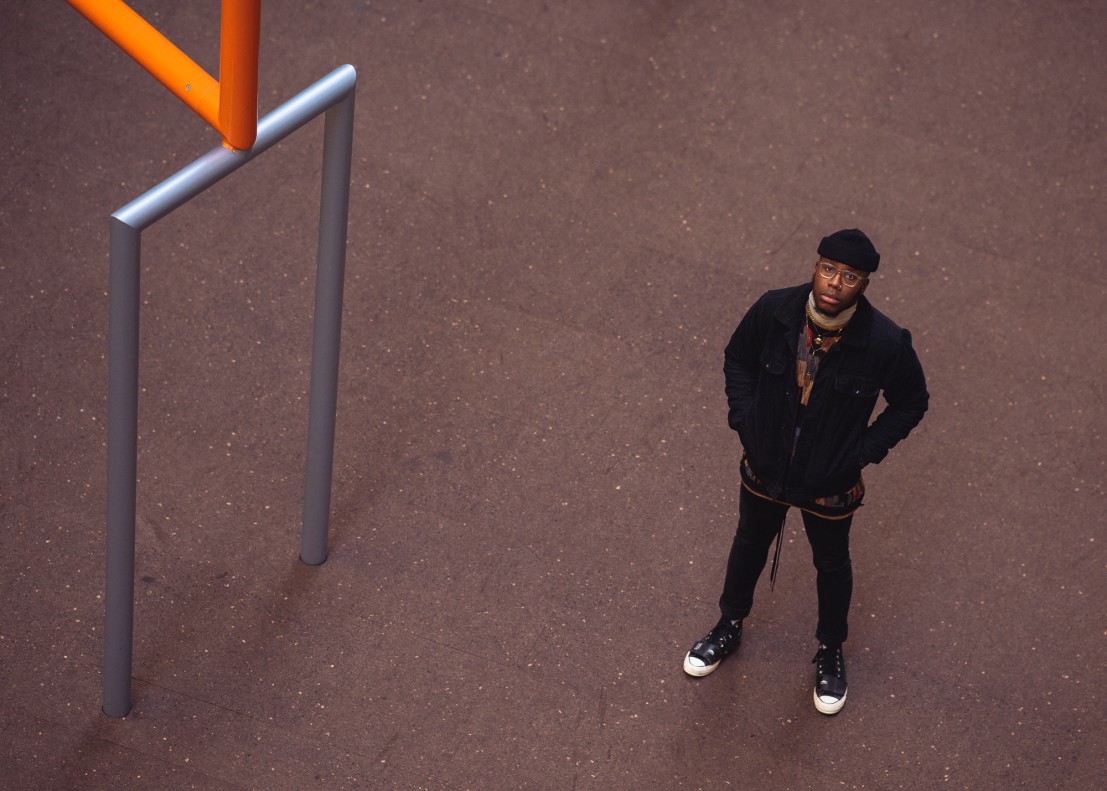 He's quick to defend his ends though – and the friends he had and still has there – as obviously being more than just "hood". A thoughtful man like Che would never be so reductive. But life there can be tough, and years of neglect mean that this endures. In the early 2000s (when Che was just a child growing up on the estate) Surrey Lane and the surrounding area was dismissed by journalists on both the left and the right as a no go area for police; full of "high-rise crime hatcheries". Almost two decades on, last summer, major drug raids and subsequent arrests were reported at the estate, just months after a young man was stabbed to death on Surrey Lane. A few streets away – perfectly highlighting the extent of the dramatic contrast between the different worlds of the area – is the school that Prince George started attending in September.
"What I write now is very introspective...I wanted to utilise what I learnt in grime to tell a story."
"I was raised in the hood but not BY the hood," says Che, remembering how his grandmother kept him busy with after school clubs and activities as a kid, and encouraged him to get into the top sets at school, always mindful that education and skill would bring more opportunities. He says this meant he was a fairly sheltered child and was bullied as a kid, with an inner voice, an inner critic, self-chastising. "That's why what I write now is very introspective," says Che. "It's about me, talking about my feelings rather than talking about how much better I am than you, or how many girls I've had sex with, or how much change I have. It's either about me and how I feel, or about my surroundings. I wanted to utilise what I learnt in grime to tell a story."
"Metal & Rocks" is a good example of this, combining Che's slick, aggressive flow – the grime influence of his early years is really evident here – with a darkly slick, sinister beat, frantically and frenetically building pace to spin an urban yarn. "It's about the people around me." he says, "selling drugs, running up on people…I'm vicariously telling their stories." The track examines a society that can sometimes seem obsessed with acquiring objects – clothes, cars, chains, money – rather than focusing on what's truly important: "They got us really deadin' over metal and rocks / Got us incarcerated over metal and rocks / Selling your soul for metal and rocks / My brudda please remember it's just metal and rocks."
The accompanying video is ominous too: Che is bathed in a spotlight surrounded by darkness – reminiscent of a Caravaggio painting – at first seemingly luxuriating in the jewellry and furs on his body, but later appearing to be trapped by them, consumed by them, in that darkness. It serves as a cautionary tale to those who might be sucked into a world devoid of anything but the stuff they want to own. "Know the worth is within you, not the material items you own," he spits.
Tracks such as "Letter to a Dealer" showcase his storytelling skills too. "They're fabricated stories made up from from real life stories," he said. "You could start out as a guy like me….and then you end up in a cage with a prison officer feeding you." On "The Trap" he spits about the potential trappings of life in an estate like the one he grew up in: "The people that have managed to get out I could count on one hand," he says.
As well as embracing more a more imaginative lyrical approach to many in the grime and hip hop spheres, Che's also embraced singing. "I'm an emcee in my head but a singer in my heart," he smiles, and he used this new skill to beautiful effect on "Black Girl Magic".
"Nan taught me the intellectual side of things, creativity, drive and ambition," he says. "My nan's a G. She's literally a G. And my mum taught me life lessons. Without her I wouldn't be able to hold down a flat, pay bills, taxes, how to talk to women, how to maneuver through work...all the things they should teach you at school but keep out of the curriculum to keep you down. She taught me how to operate as an adult. Those two strong women is where 'Black Girl Magic' came from."
The track features smooth, soothing, almost louche, delivery, but lyrics full of awe, love and admiration for those he's speaking to. "Look at that black girl, look at that black girl / Queen (...) got a glow unlike any other I've seen / Chalk that up to the melanin / Chalk that up to your elegance (...) Passionate / Soul of an African / And I can't help tryna grab a bit / Of that black girl magic."
As well as being inspired by the women who raise him, it came from an anger at the treatment of all black women. "I read a statistic that said socially, black women being the most underappreciated human beings on the earth," Che says, shaking his head. "It's mad. To me that's crazy."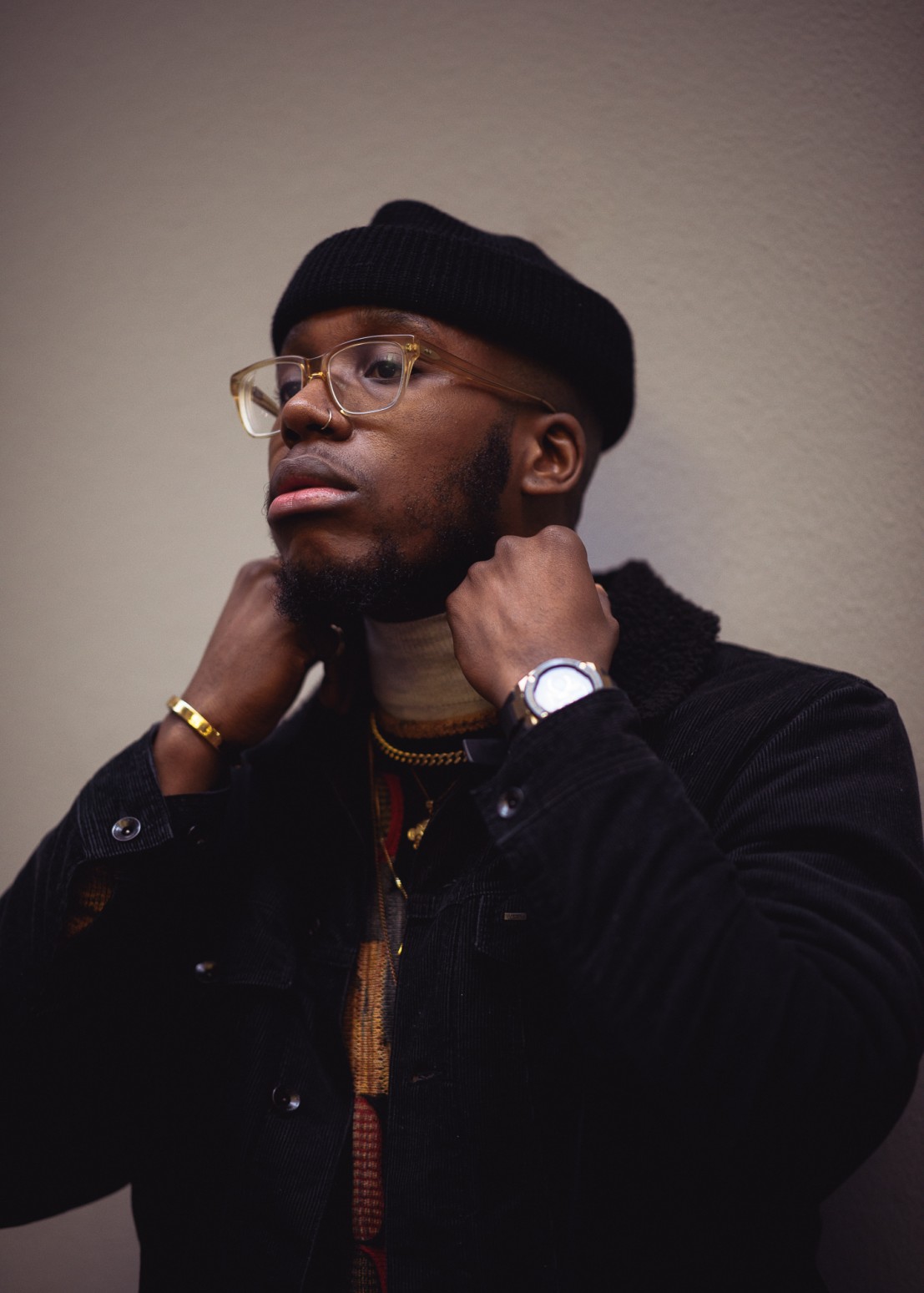 This social consciousness is what makes Che Lingo a really exciting voice in the UK rap scene: he's making rap for the woke generation and it's an approach to life, not just to songwriting. "I'm always trying to unlearn certain aspects of misogyny. I want to learn new habits," he says. "Because of how my music career is going, I'm coming into contact with more and more new people – like feminists, black Afrocentric feminists – and I won't ignore it, I want to be as emotionally intelligent as a possibly can.
"I want to be able to interact and speak to everyone – even if I don't agree with where they're coming from I can accept it and acknowledge it – not just one type of person. I'm a thinker, and an over thinker sometimes."
"I'm not bitter, but I only want to prioritise the people that've been there for time. That's just the way the energy is set up now."
Che speaks about wanting his rap to be universal rather than appealing to just one set of people, in one specific place. "I like being in a realm where noone knows me," he says. "I actually prefer it. There are no constraints in what I can write about – it's me or it's my imagination."
His second EP, Charisma, drops today and the opening track "Freedom is Scary" is a freestyle exploring the feeling Che had when he first came into a bit of money, leaving his job and "realising I am an artist" as well as theand the sense of fear and the unknown that comes with it. In keeping with his independent-mindedness, it's released – like all his music so far – on his own label The Risk is Proof – named after the belief that all he's gained has come from taking risks: "It's like, yeah bruv – you're taking risks, it's exciting, but scary...but I will always be able to do exactly what I want."
"Same Energy" is another track from the EP and its tight bars flow hard, expressing feelings about those who did - and more importantly didn't - have his back at the very beginning. "It's about empty promises," he says. "I'm not bitter, but I only want to prioritise the people that've been there for time. That's just the way the energy is set up now. You just aired me."
This ability to tell it how it is without bitterness comes from a deep-rooted self-belief, Che knows where he's going and knows that he can make it happen. "I don't walk round with a big chest or anything, I walk around with a steady chest," he says. "Knowing that there is no one more capable. I'm not 'better' than you, but I know that if I want to do something then at some point it will happen."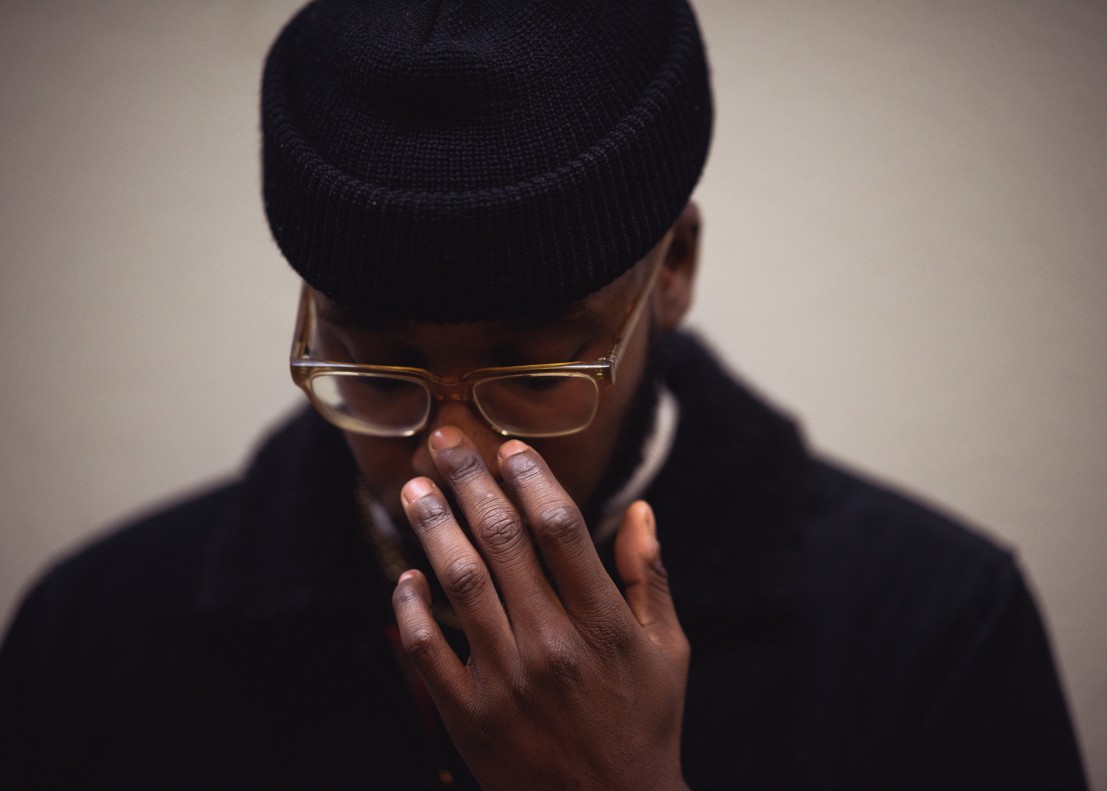 His career so far and the loyalty of his fan base speak to that determined self-assurance – and just sheer work ethic - whether it's the fact that it was fans and not a PR agency that emailed COLORS to let them know he would be in Berlin and that they needed to get him in the studio for a session. Or that until a few months ago he did all his own press releases and radio plugging.
It was only recently that he left his job working for a community enterprise that helped people who'd recently come out of prison to find jobs and training; he made music alongside that. One of the stars of the "Black Girl Magic" video – Sandra Lambeck, a German actress – was a fan of the song and posted about it on social media, so Che's fans let him know and the two connected.
"Put me in front of anyone in the world, any province, favela, village...I don't think I even need a mic – i can make people understand me."
Despite already having an international fanbase, he's still a regular visitor back on the Surrey Lane Estate, catching up with old friends. Che says because he's operating in a slightly different world now it means they can sometimes open up to him about issues they might not be able to with those they see every day. It helps keep him connected not just with his mates but with the world he grew up in, and to the emotions so central to his work. "I'm not trying to pull them up, there's no ego, no hierarchy," he says. "It's not about pity, it's just conversation. Feelings come out of these conversations and I retain them...somewhere along the line they come out. "
With a headline date coming up at East London's Old Blue Last next month alongside his new EP, the future's looking pretty exciting for the young man from Wandsworth. He clearly can't wait to get his music out to as many people as possible, in as many places as possible: "I might put out a long mixtape, I might just put out ten singles," he says. "I'm excited. Put me in front of anyone in the world, any province, favela, village...I don't think I even need a mic – i can make people understand me."
Fans should be excited too, Che's future dream collabors list is a pretty great one. Little Simz – for "her level of integrity" as much as anything, he says – producer Kaytranada (who's worked with the likes of Odd Future's Syd Tha Kyd, and even Craig David), Shaka, west London's Angel, Boogie, Tiffany, Kendrick, GoldLink, Giggs, Retch...lack of ambition is not an issue for Che Lingo.
As he puts it, Che is on a sort of intellectual, artistic, musical mission: "I don't care about being the most famous," he says. "It's about a pursuit of emotional intelligence."
Che Lingo's Charisma EP is out now.