Lockdown set in urgently and MacDonald found herself back home and anxious for the future, but not as you might think. "The worry I had was going back to it when you've basically got a half-finished record and you've had all of this stuff happen in the middle," she explains. "Is it going to feel a bit weird? Are we gonna still feel like we know how to make these songs?"
Thankfully, once restrictions eased and work began again, albeit with responsible measures in place, their time apart took the opposite effect. "It was really galvanising and everybody was just so happy to be back working again," MacDonald smiles across laptop screens. "Especially with musicians, the whole industry right now, it's just completely decimated, so I was eager to start doing it kinda quickly to help out the musicians."
Raised just outside of Glasgow, MacDonald taught herself to play guitar in her early teens after falling in love with the music of Travis. Her dad bought her an eight-track recorder one year as a Christmas present and she began recording her own demos, eventually answering an ad in the back-pages of the NME from a production company that was looking for songwriters. They were so impressed they took MacDonald on for management, signing with Universal imprint Vertigo. At nineteen she released her debut album This Is The Life, which went on to sell three million copies.
Flash forward thirteen years and she's on the brink of releasing her fifth album, The Human Demands. It's a swaggeringly confident collection of songs that pulls sparkling hooks over soaring choruses, bolstered by audacious production that demands daytime radio.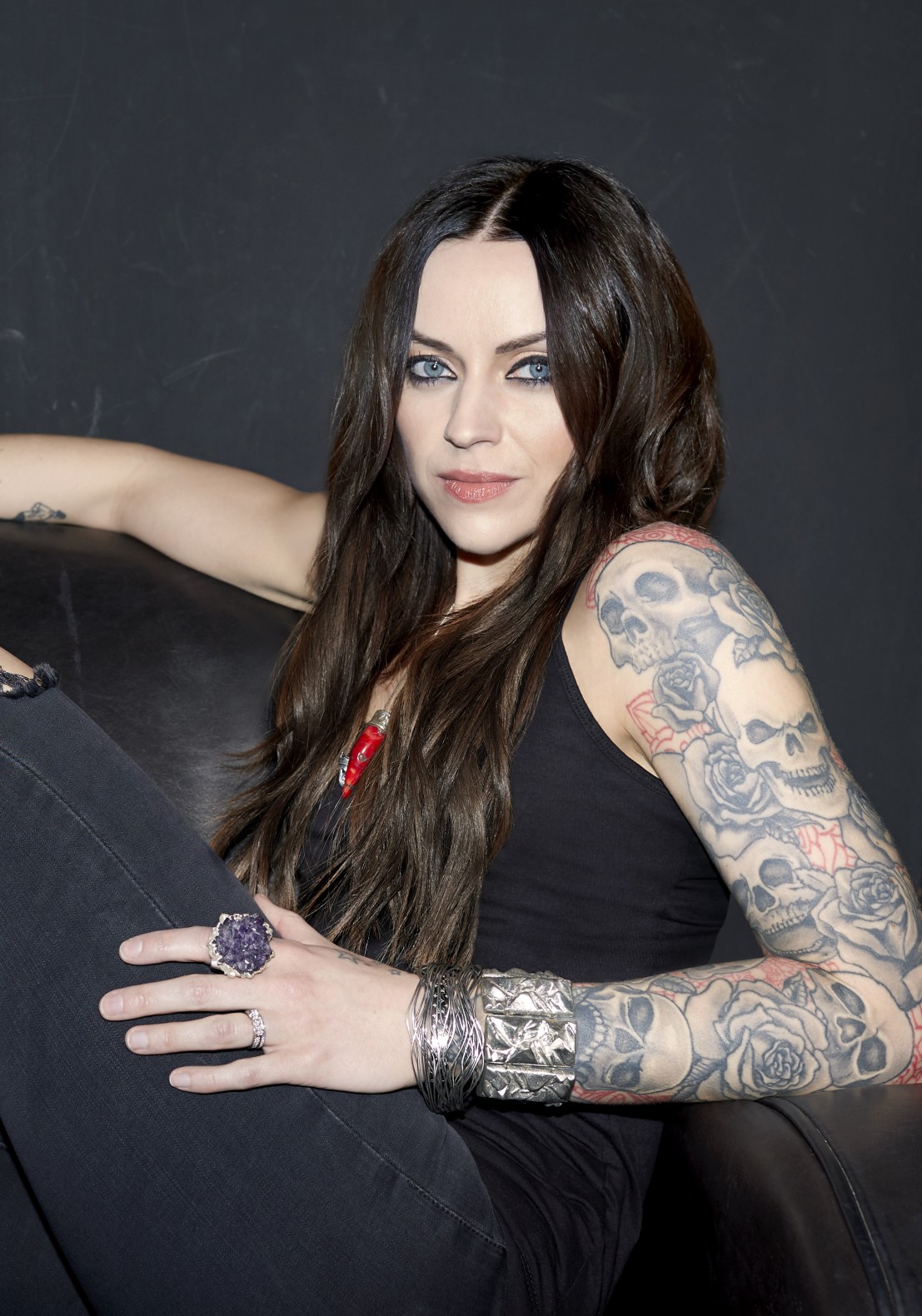 To put it bluntly, they're the kind of tunes you could fill a stadium with, yet the record's birth was slightly more insular. "There were no hotels open or anything so Jim and I both stayed in the recording studio which was a little bit weird because there's no escape," laughs MacDonald. "You go to your bed at night and you're just above the recording studio and then you come down in the morning. I didn't go anywhere in that time apart from maybe quickly to Tesco to get a drink and just lived off of Deliveroo and that was it. I think now having been through that it's quite a good story to tell, living in a recording studio to make an album, it kind of shows that we gave it everything."
It's not the only story MacDonald has to tell about the experience. Coming of age in the mid-noughties, MacDonald was captivated by acts like Kasabian and the Arctic Monkeys, and the name Jim Abbiss was one she and her classmates held in esteem. "When I told my friends that Jim was gonna be making the record it had the same kind of pang for them, and that's weird because people don't generally know the names of producers, but we did back then," she grins. "We just loved all of our guitar bands and we just loved everything that was coming out and it just felt like there was so much to choose from and I still miss it to this day."
Late noughties press shots of MacDonald confirm this, a sterling number of trilbies and ties on display. "Oh gosh, yeah," she laughs. "I remember when skinny jeans came in, I remember my mum saying to me, you need to get a pair of these skinny jeans and she scoured the shops for me and got me a pair and I feel like I had them before anybody else."
MacDonald tracks her early musical inspiration back a little further, to hearing Travis' "Why Does It Always Rain on Me" on the radio and convincing her mum to take her see them at T in the Park. "She probably regretted that forevermore, it wasn't the most joyous of experiences," she laughs. "Mum took myself, my mate at the time and my sister and it was crazy, it rained pretty much the entire day, my mum lost where she'd parked her car. It was just one crazy experience to the next but I just remember being there when Travis were on the stage and just loving every minute of it and just daydreaming and thinking how amazing would it be to play the guitar and write songs and be on stage like Travis are now. The way Fran Healy communicates in between songs when he's performing, he tells you these big stories and he tells you exactly where the songs came from and all of that and I just found myself completely and utterly captivated by the whole thing."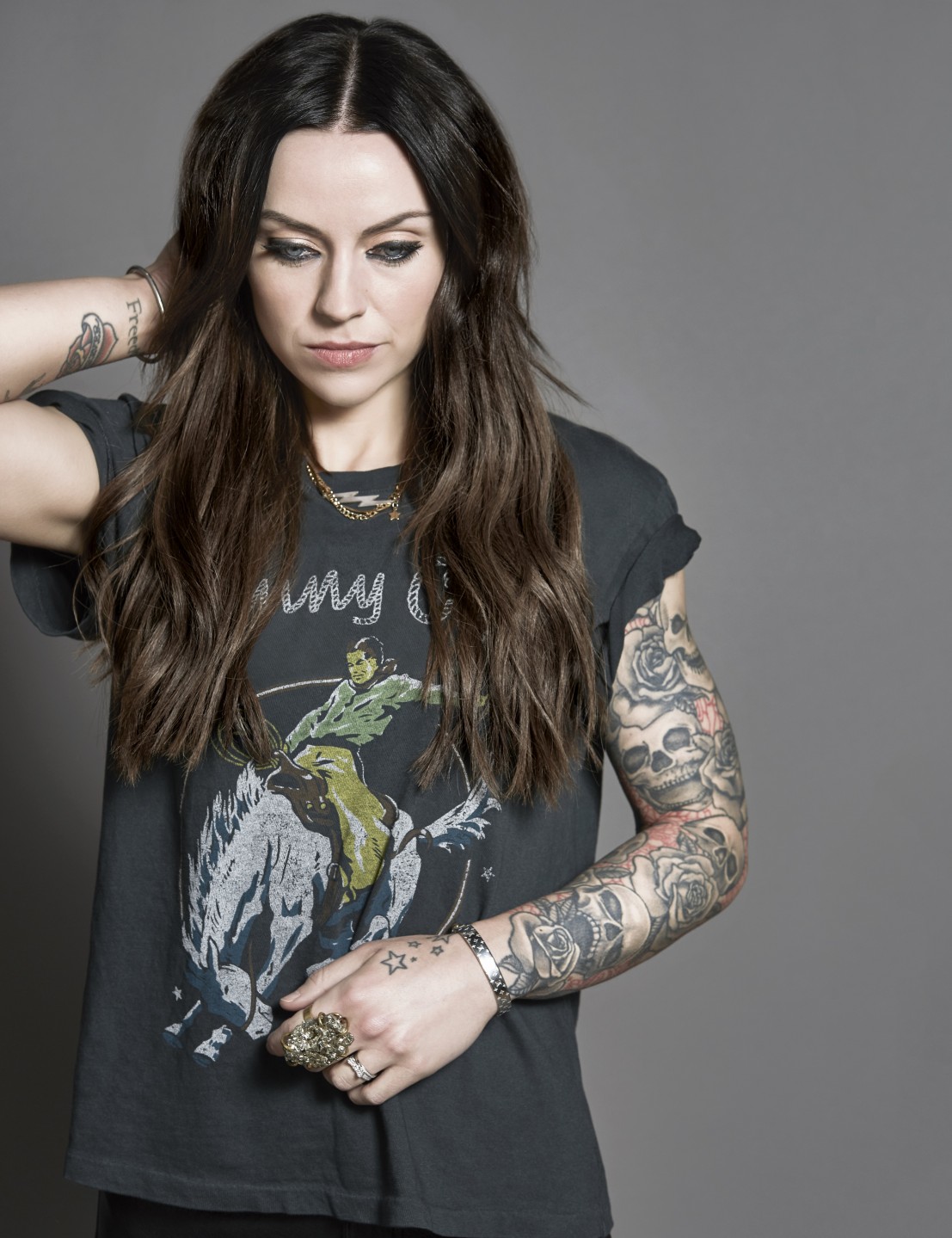 It feels strange to say a festival is now deceased, no longer with us, as though it were once a living, breathing entity, but there was something about T in the Park that felt very true to that. It had its own spirit, it certainly had its own smell, and it was a rite of passage for Scotland's youth as well as her talent. From Biffy to Nutini to MacDonald herself, everyone has a story and a place in their hearts for T in the Park.
"I remember going to T in the Park again with my mates in 2006 and it's probably one of the highlights of my life. My mates and I to this day still talk about the endless funny stories," she smiles. "I had just passed my driving test which meant I had to drive us all there. I'd literally just passed and it was quite a long drive and my mates were wanting to put the music up and all that and I was like, no, we're driving in silence. I remember just having such an amazing time and one of my friends who's still one of my best friends to this day, me and her were watching some band in a tent and she turned to me and said, that'll be you one day."
Her friend was spot on, and the very next year MacDonald found herself on the lineup and plastered across the festival site. "I actually still camped with my mates and I think that my record label and everybody thought I was absolutely nuts, but I just wasn't ready to let go of that side of my life," she laughs. "My friends had all been well-versed on what you do when somebody says, 'Is that Amy'? Because at this point, my face was everywhere at T in the Park. All of the walls that lead through the campsite, all the walkways, it was just my face, my album, my single absolutely everywhere so there was loads of people that said to me, 'Are you Amy MacDonald'? And in the campsite there was people camping right next to us and they were like, that's Amy MacDonald! And my mate straight away's like, 'Oh no, she gets that all the time. She just looks really like her.' And the guy's like, 'No, it is'. And my friend was like, 'Why would Amy MacDonald be sleeping in the campsite?' And the guy was like, 'Oh fair enough, actually'. I've had people say to me since on social media, you lied to me in the campsite at T in the Park 2007." She bursts out laughing with a genuine warmth.
Whilst MacDonald says she was devastated when the festival was cancelled, she admits it had lost its way, especially regarding the gender imbalance of its previous lineups, and the surrounding controversy. "I kind of straddle both sides of the argument. I understand some sides of it and I don't understand other sides," she explains. "I think sometimes people are always so keen to say, oh but there's no women that are doing anything that could headline. And it's like well, if you don't give them the chance then how do you know? I one-hundred percent know for a fact that I could headline any festival. People might not like it, but I know that I've got songs and I know that I put on a great show and I've got a great band and that I could one-hundred percent headline a festival. I've headlined many festivals all throughout Europe and it's never been an issue. So you're never going to get people that are capable of headlining festivals until you give them the chance to do it."
On MacDonald's new album, The Human Demands, there's an air of retrospectivity, an emotional depth and soft sentimentality. She's even written a song for her husband, although she swears that's a one off. Now in her early thirties, does MacDonald find herself looking back more? "If somebody told me back in 2007 that this album will come out and you'll still be doing this for the next couple of decades, and you'll still be here, I would have been, bloody hell, really? So that side of it is amazing. I'm not old by any stretch of the imagination, but when you see new artists coming through they're all so young, so you feel kind of old when you're surrounded by that, like you've become part of the furniture." She continues, "I think it changed when I got married, I started being really reflective and looking at everything and analysing things and thinking, is this the right path for me, am I doing the right thing? And that could have just been an age thing or it could have been me getting married, but I definitely feel like I do use hindsight a lot more, and I look back on things and sometimes kick myself and think ah, I should have done that differently or I should have done this differently."
"I'd been on the same label for that whole time, like over ten years, and it just felt like it had got a little bit stagnant. Changing labels has this whole process exciting again."
Two of MacDonald's first demos, "This Is The Life" and "Mr Rock & Roll", songs she must have written in her mid-teens, are still amongst her most popular and loved. Is there something to be said for the youthful naivety of writing in your bedroom for no one but yourself, or does songwriting develop with experience and wisdom? "A bit of both, really. I think sometimes you do miss that teenage phase of not really giving a damn about anything, and I think I definitely had that with the first album because I was so young and I didn't know what the hell I was doing. You just do it and that's that and to hell with the consequences," she explains. "I am totally not like that now, I analyse everything that I do, everything that I say, I always think it all through. I wish I had a bit more of my teenage 'to hell with it' mentality."
However, when it came to writing the new material, MacDonald found herself at a crossroads, and the business side of her career began to influence her creativity. "When I was writing all of these songs, I was at that point of right, what're we doing now? Are we changing it up? And then I changed labels, and all of that happened in the middle," she says. "I'd been on the same label for that whole time, like over ten years, and it just felt like it had got a little bit stagnant. Changing labels just gave it that exciting side again, it made me feel like I was back at the beginning, because it's a whole different team of people with different ideas and they were all really excited to do something new. It's made this whole process exciting again."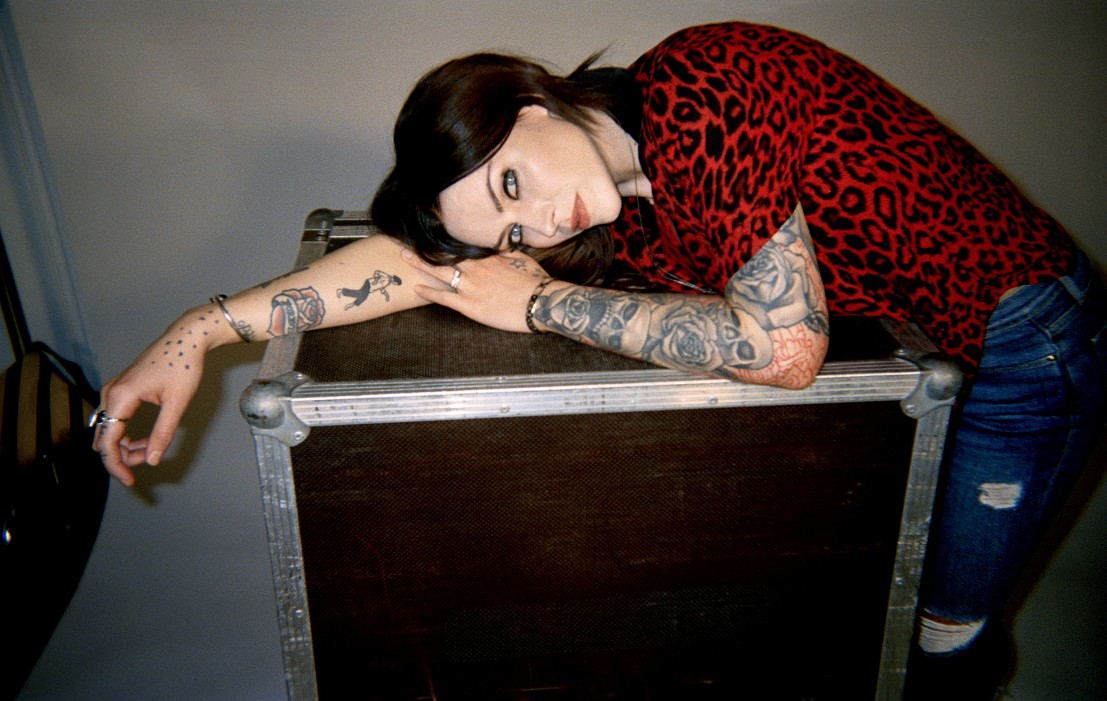 There's certainly an energy and passion to the record, and in working with Abbiss MacDonald has brought out the true musicality in her songwriting. The production is vibrant and expansive, allowing every hook and key lyric its own time at the front of the song. Choruses are celebrated and elevated to these grand moments that indulge with repetition. When MacDonald says she could headline a festival, it's hard to listen to this record and disagree.
Album opener "Fire" is dedicated to her husband. It's an honest and warming gesture, the lyrics treading the line of schmaltz and hitting just on the right side, the guitars intertwining and glistening off each other. Where the sentiment brings the tenderness, the production brings the power, mellowing before a chorus only to return with a sucker-punch of earworm melody. "Young Fire, Old Flame" is a perfect example of MacDonald's talent for storytelling, pulling together a personal narrative with universal themes, while on "The Hudson" she recounts her parents' North American romance with sepia imagery over an instant guitar hook, a mature take on pop-rock with a well-worn celtic twist.
Across the record MacDonald's vocals take centre-stage. Her lyrics are given the precision and production to captivate, her voice is strong, pure and genuine. She makes you listen, draws you in to the stories she's spinning and holds the songs together. Instead of singing along she's singing the lead. On the album's title track she builds, "I'm always looking for an answer, never find the words to say." There's something to be taken from that feeling of searching, the realisation that even as you grow older the answers don't come any easier. Themes of reflection fill the record, of discovering a growing sentimentality and warmth as you age, of valuing the relationships you hold close, and filling in the gaps from the ones you lost.
In fact, for MacDonald, signing with Infectious/BMG has a strange retrospectivity to it, a circular nod to the start of her career. Founded by Korda Marshall in 1993, he tried to sign MacDonald fourteen-years ago. "He was one of the front runners the last time round and the fact that he'd been there this whole time and was still willing to offer me this deal now just made me go, d'you know what? That's the perfect place for me. Like, I always got on really well with Korda," she explains. "He knows music, he flippin lives and breathes music and he's passionate about it, he just gets it. And that's what we need, and that's when I decided to jump ship and go there and it feels, so far it feels like the right thing to do especially with making the album."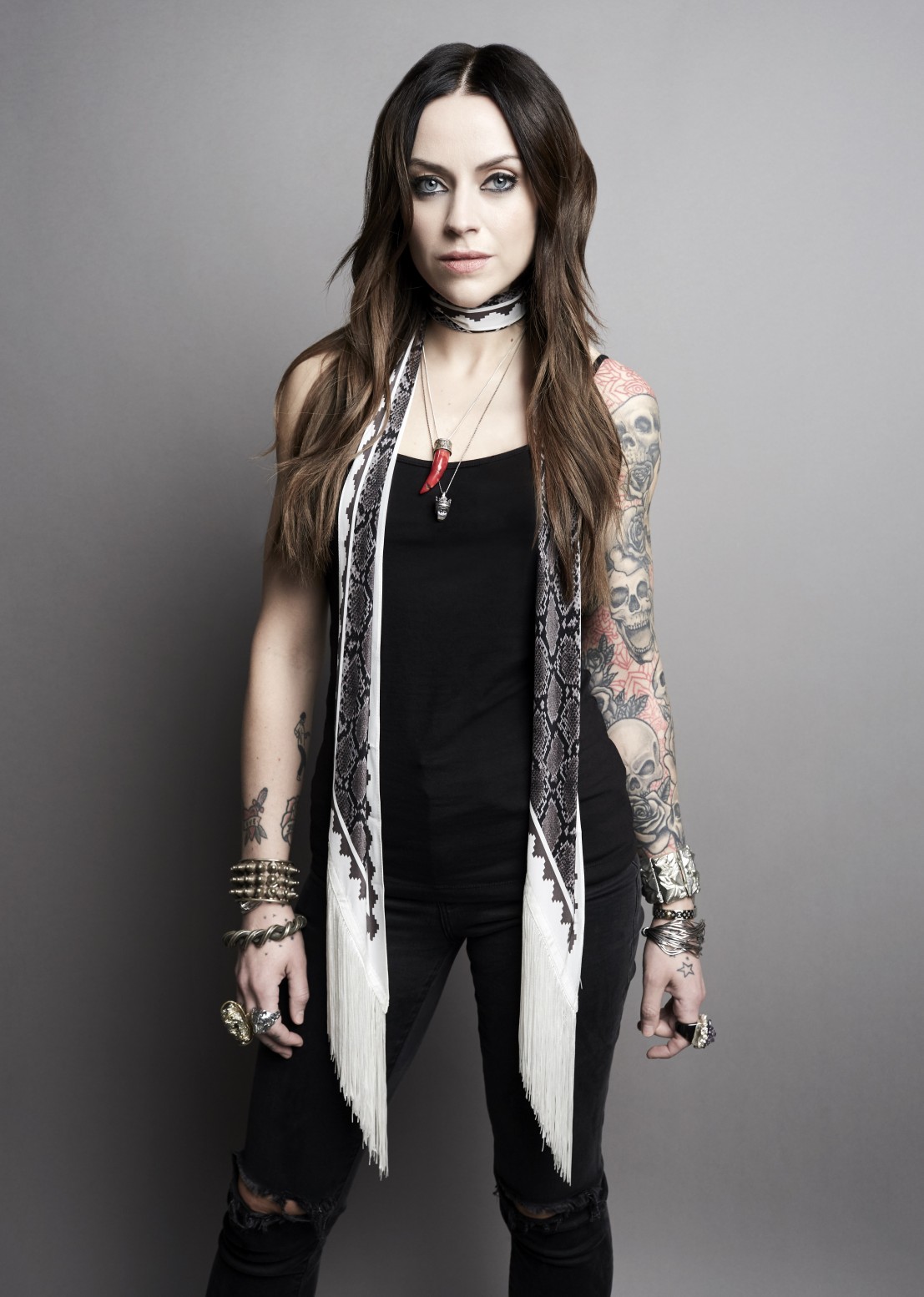 Hindsight is twenty-twenty, but it's not like MacDonald has a lot to fret over. Working with her previous labels she sold over thirteen million records. However, in signing her new deal she's inadvertently brought some old dreams to life. "Korda's knowledge put us in touch with Jim. It was kind of weird, like I said this to Jim, it's really weird sitting in this studio making my album with you because of everything you've done previously. And that's because of somebody like Korda, that's the connections that he has and we made the album and I absolutely love it. It's probably the perfect combination and I'd happily make every album in the future with Jim, again," she smiles.
As well as a new label, MacDonald switched management companies, bringing in her old tour manager to run her day to day on and off the road. From working with major labels at an early age to figuring her way through an album recording in the middle of a global pandemic, how does MacDonald manage to stay true to her convictions and her vision? "I've always needed that close connection with the people that I work with," she states. "I couldn't ever work with a random, faceless, management group and not really know the people. I've always had to have somebody that I can really trust beside me and I've been very lucky that I've had that, coz I always feel like I've got somebody that's genuinely fighting my corner and somebody that'll put my happiness above everything else. That's been so important to me. So my manager now, we don't even have contracts with each other because we trust each other and I think trust has to be the basis of everything you do. Unfortunately I think in the music industry trust is something that is lacking in a lot of places because sometimes people are just trying to make a quick buck however they can. But I think it's important to have somebody that you are close to and somebody that you can trust."
With the past firmly in its place, MacDonald is looking to the future, releasing an album into a strange new world. "At the beginning we were like, should we release a record? Should we do this, should we do that? And there was so much umm-ing and ahh-ing that we actually just went, d'you know what? It's completely unprecedented times, we'll never know what the right decision is, just put it out," she says, firmly. "I'm still a bit apprehensive. I think it's because I spent so much time and so much energy and put everything into this record that I just want it to have the best chance that it would have. I just think in these times, there's never going to be a perfect time to do it. We just thought, it's ready to go, we could wait til next year like everyone else has and then you're just swimming against a tide of a hundred other artists all going at the same time. Hopefully it gets the chance that it deserves and you just need to cross your fingers and hope for the best."
If this year has proven anything, it's that you never know what's going to happen next.
The Human Demands is released today via BMG