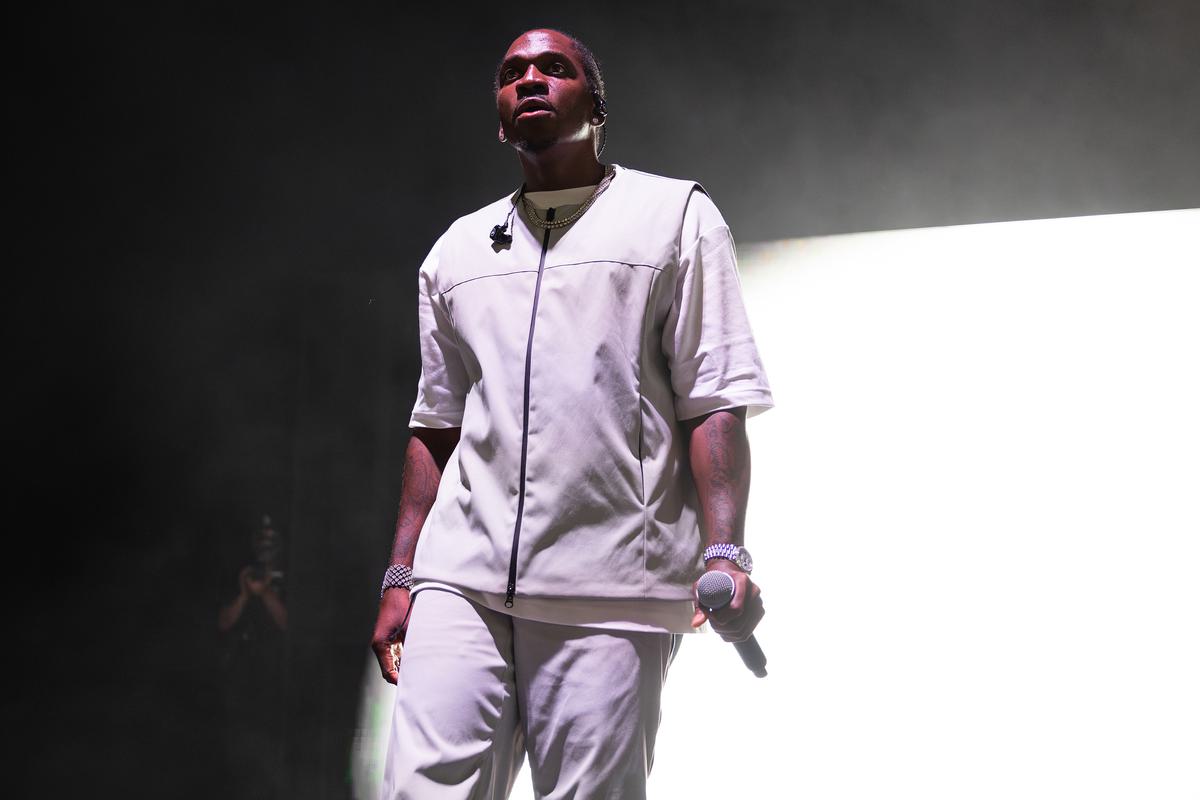 Hubris and sincerity collide with sleek defiance as Pusha T hits London
02 August 2023, 14:00
Today marks the start of August, but it's snowing in Hammersmith. For those out of the loop, this snap weather system may be a surprise. But, if you know you know – Pusha T is finally in London, cracking on with Phase 3 of the tour celebrating 2022's It's Almost Dry.
It was an album that hit new highs for Push: a Grammy-nominated luxurious expansion of his drug-rap focus, eventually losing out to Kendrick Lamar's Mr Morale & The Big Steppers (a tough break given It's Almost Dry was most certainly a worthy recipient). But, as is the Pusha T way – he moves.
It's undeniable that Push sits respected amongst his contemporaries. Few can call upon the talents of almost all big hitters (Kendrick, Jay, Ye, et al) and retain a fairly partisan state (bar the few instances he has scored a kill shot, see: "The Story of Adidon"), and it's this grace that hovers around him tonight.
Blistering with pure energy, Push's bars roll over the thundering opening beats of a reversed It's Almost Dry's opening parry. "Let The Smokers Shine The Coupes" and "Brambleton" arrive with familiarity as Push strikes a commanding presence, sauntering across the stage in a grey and white tracksuit. The Joker-style laugh littered about It's Almost Dry carries around the room at intervals, fully immersing us into the album experience. Supported by three screens which barely take up a presence on the Apollo stage, it's a minimalist setup that allows Push and his rhymes to be the focus of attention – a self-assigned lauding that's hard to argue with.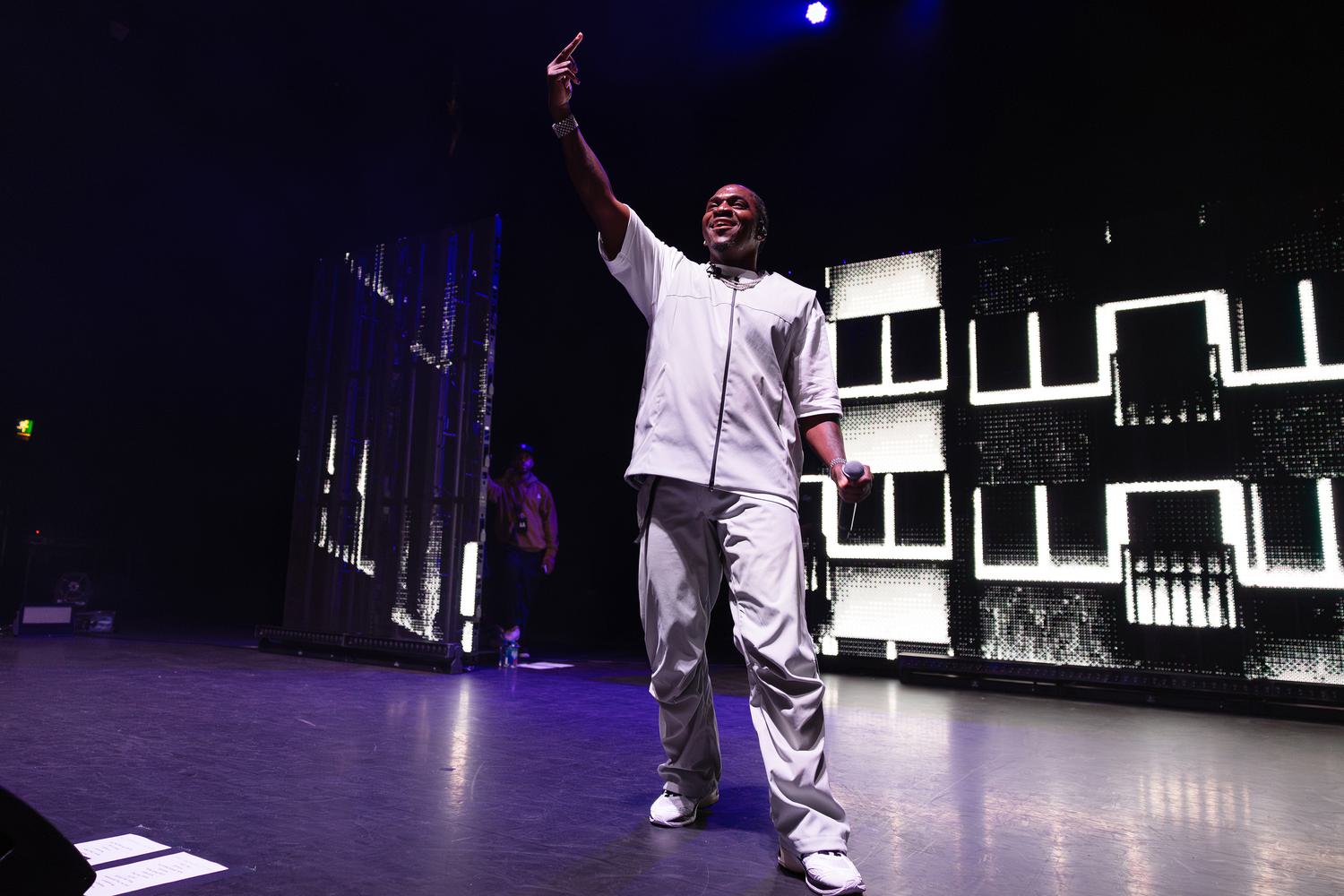 He breathes vividness into his Scarface-ambitions and past-life depictions, with an urgent, aggressive delivery that goes hell for leather, barrelling through with barely a breath between cuts. The riotous crowd also simmers with intensity; it can often feel static in the room but with the utmost respect. Groups of onlookers emphatically work at trading verses back and forth, their individual ambitions sparking up with every twist and turn through Push's back catalogue.
Pusha T sells a lifestyle. It's why this crowd has gleefully swarmed into this winter wonderland. Ever since Clipse entered our hearts back with their 2002 debut Lord Willin', Push, then with his brother Malice, began peddling an alluring way of living, and over the last two decades, he's established his name as drug-rap royalty.
Hip-hop's braggadocious ambition is equally irresistible when it often has the hottest producers (The Neptunes/Pharell, pre and post-Ye Kanye et al) and dedicated bars that know their arena and know what they serve best. It's why the devoted legion questions his lack of total mainstream domination online almost daily. His is an approach his listeners invest in; they are in turn rewarded (at one point during the show Push even stops to sign an album). "I don't believe in fans…we're a family" he professes. While it reeks of the disingenuous stage banter of a seasoned performer, because it's Pusha T, the sincerity bleeds through. "Rock N Roll" comes with glowing, looping images of Push's son and family tying the moment together.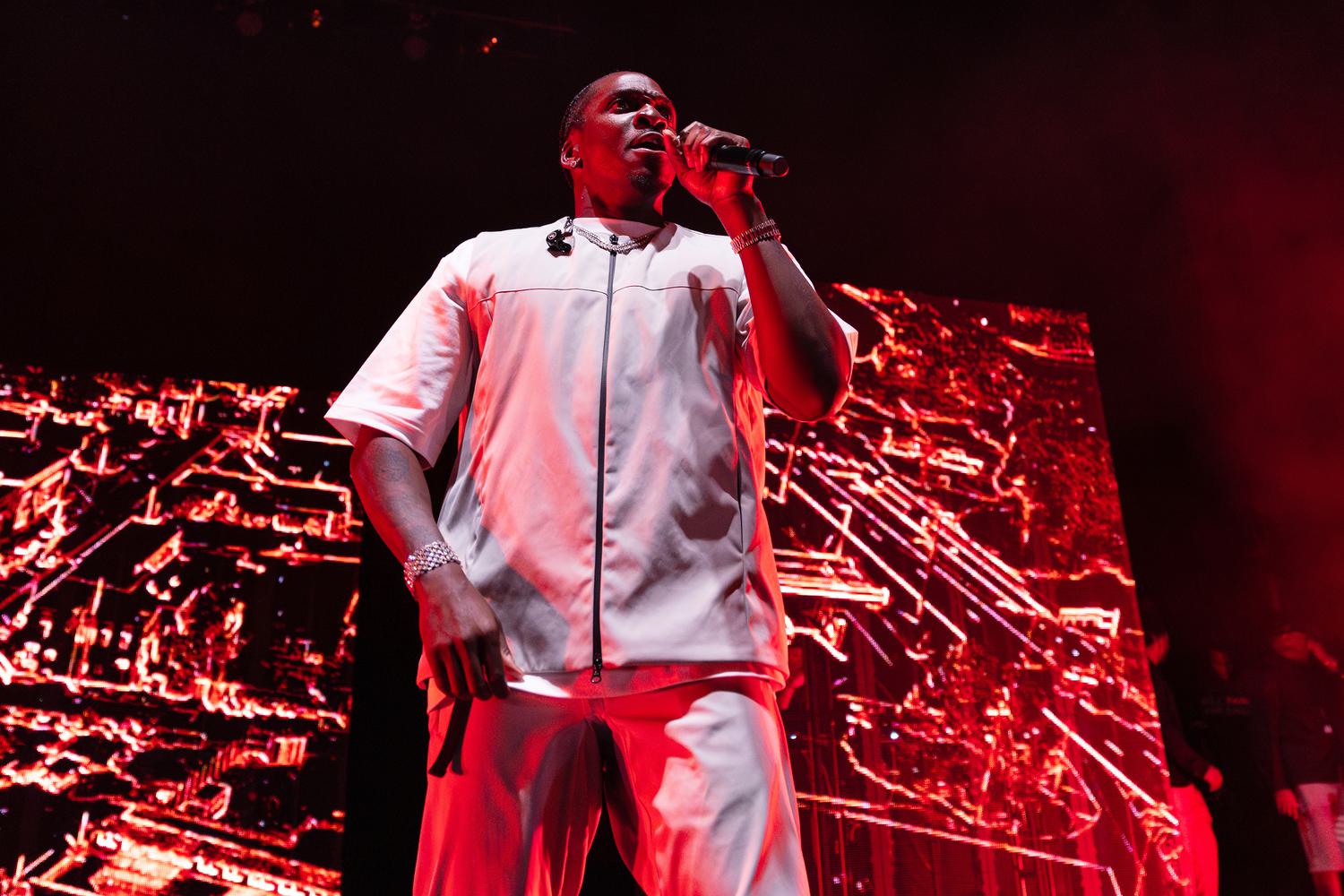 Tracks from 2018's spotless Daytona still get the most response. Hammersmith Apollo explodes as "If You Know You Know" flashes to life after a rabid acapella opening verse, aided by the three screens collaborating with brilliant colour. Unchanged from previous phases, the setlist includes various features of his, including verses from Ye hits "Mercy", "Runway", and "So Apalled", along with his Clipse smash "Grindin'" which bounds delightfully about the room.
It's a 26-song set that rushes by, swept up in its own lore and imagery – a link between its pace and a certain substance being peddled could easily be made. As the composites of LA streets and informational videos ("Diet Coke" literally features an instructional video on producing crack cocaine – it seems quite easy, actually) chop and change, Hammersmith feels a world away.
One thing is abundantly clear – tonight is for the wannabe rappers, gangsters, good-time havers, and the vicarious white boys who will never be any of these (me). While the proverbial snowploughs are hurriedly hoovering up the evidence, nothing can truly clear the stage once Pusha T leaves. London has a new monarch in situ now. His place at the top is cemented by the seas of shirts leaving the venue emblazoned with "God Save The King" – finally a jubilee worth celebrating.
Setlist
Let The Smokers Shine The Coupes
Brambleton
Just So You Remember
Hear Me Clearly
If You Know You Know
The Games We Play
Nosetalgia
Come Back Baby
Santeria
What Would Meek Do?
Infrared
Numbers On The Boards
Diet Coke
Neck & Wrist
Rock N Roll
Open Air
Call My Bluff
Dreamin Of The Past
Mercy
Move That Dope
Runaway
Grindin'
I Don't Like
Scrape It Off