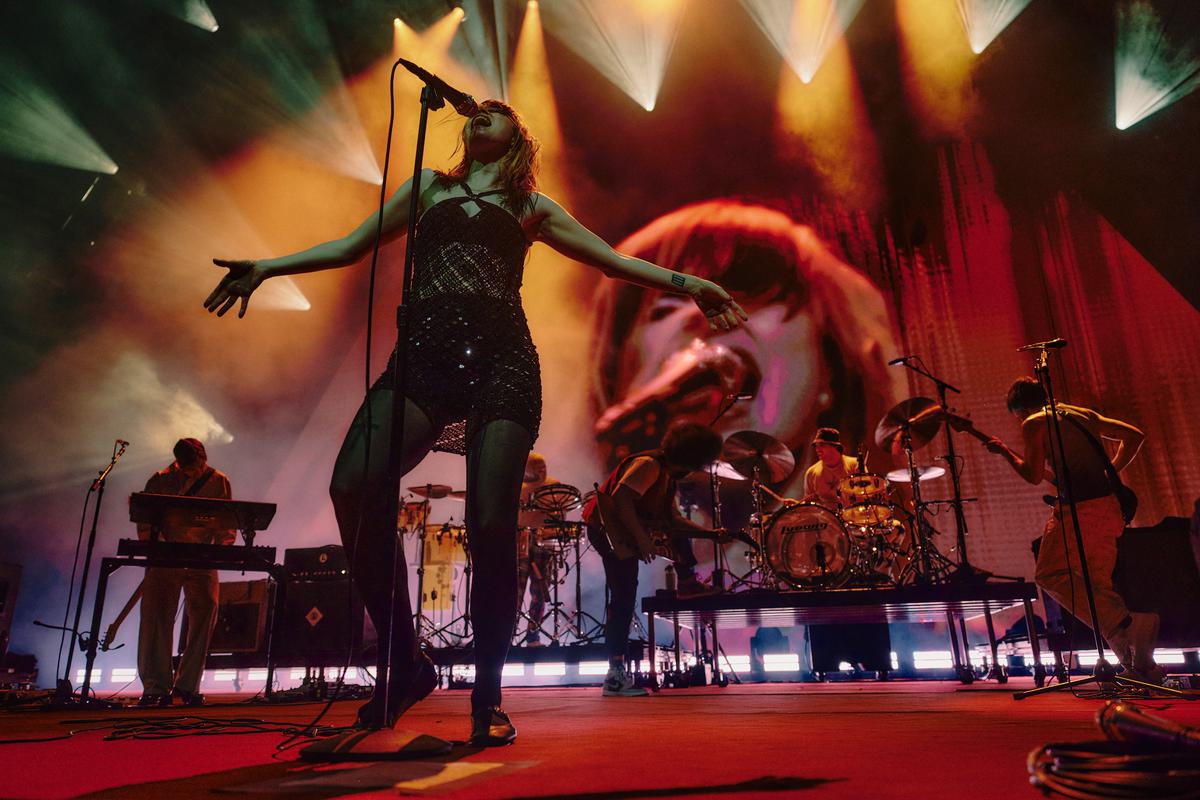 Paramore deliver pop catharsis but Hayley Williams captivates, live in London
24 April 2023, 10:00
So it was with sixth album This Is Why, and following a brief hiatus, that Williams alongside founding members, drummer Zac Farro and guitarist Taylor York, emerged as a unit. The story they told was one of legacy, growth and hindsight.
The same themes are present across tonight's two-hour set, balanced with tracks from their now sizable repertoire. Williams references their London debut at Camden's Underworld in 2007, and the influence of opener Bloc Party as a formative inspiration, "Had they not existed, we might not have existed," she says.
Later in the set she brings out frontman Kele Okereke for a rendition of Bloc Party's "Blue Light," stripped back between the pair. "I can't believe this," she laughs.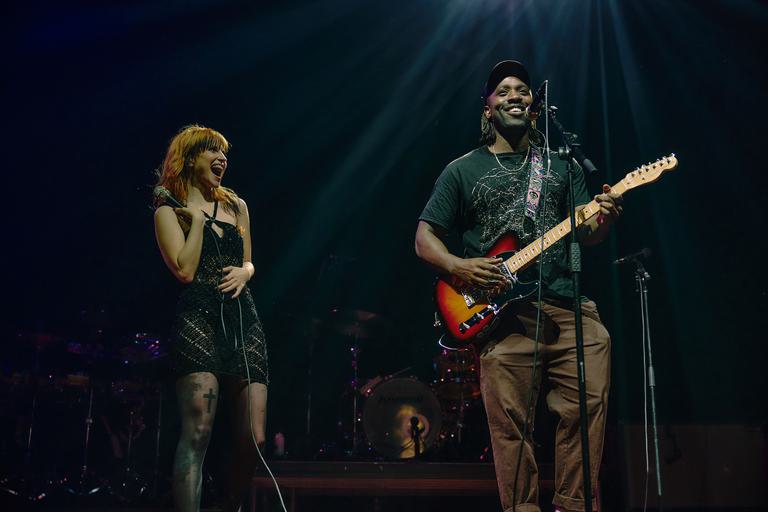 Throughout the set Williams speaks of reclaiming songs from their past. "It might mean something different to you, but that doesn't mean it means less," she says, introducing "The Only Exception", while "Still Into You" is dedicated to "us".

"You have stuck by us through a lot, haven't you?" she jokes rhetorically to a crowd that feels much younger than the band's history. When Williams asks for a show of hands from those whose first time it is seeing Paramore, it feels like half the O2 obliges. It's testament to the endurance and evolution of the group, but also the magnetism and influence of Williams.

Looking out across the concert floor, you see dot after dot of bright red hair. No matter how generous Williams is with her praise and platforming of the other members on stage, York still spends the set head down behind what she defines as his "cutaneous curls", while even Farro's brief moment centre-stage, performing a track by his own band HalfNoise, lacks the same impact.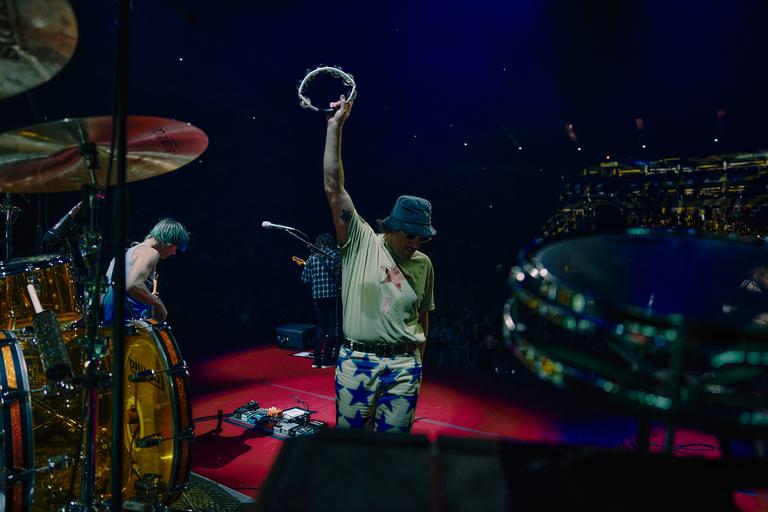 Bringing back Riot! highlight "Misery Business", briefly sidelined from live sets for its arguably misogynistic lyrics, within seconds of the song starting there's a sea of signs from those who know the score and want their moment. Williams picks three fans to join her on stage to hit the song's high note. It's an exercise in pure joy, but further proves the inspiring power she commands.

For all the band's mature camaraderie and kinship, there's no denying that Williams is a force of performance, centering the stage and captivating with every breath.
Setlist
You First
The News
That's What You Get
Playing God
Caught in the Middle
Rose-Colored Boy
Decode
Last Hope
Running Out of Time
Crystal Clear (Hayley Williams song)
Liar
Blue Light (Bloc Party cover) (with Kele Okereke)
Hard Times
Still Into You
Baby (HalfNoise cover)
The Only Exception
Crave
Misery Business
Ain't It Fun
All I Wanted (encore)
This Is Why