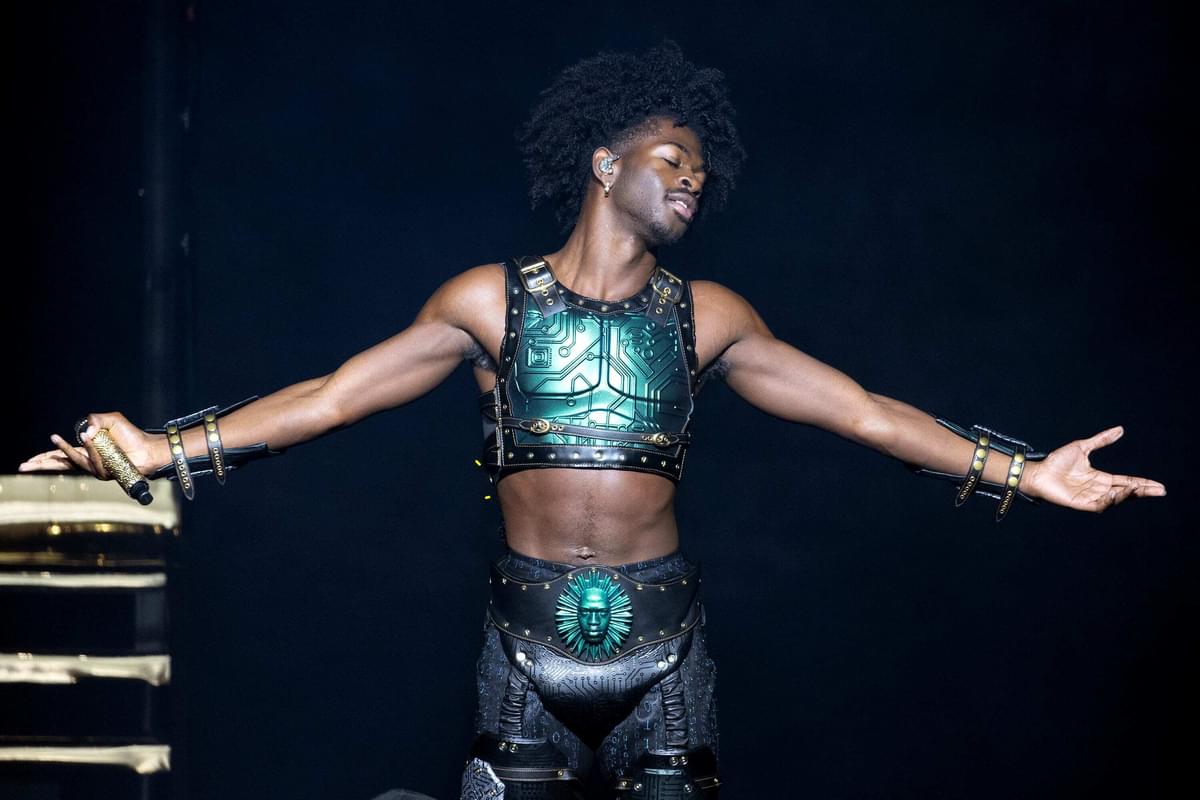 Lil Nas X conquers the final frontier as the Long Live Montero tour reaches London
13 November 2022, 10:00
Lil Nas X's place in the mainstream could have been fleeting, but, tonight, he's attuned to his essential place as the new superstar in pop - musing on queerness, fame, and mental health in a theatrical three-act structure.
"This is a story about one of the world's most specialist souls," says an ominous figure projected onto the red stage curtain.
It's the first words the crowd hear as the lights dim at Hammersmith Apollo, but the Long Live Montero tour has been a sensory experience from arrival. Formatted as theatre and complete with its own playbill programme that is handed out at the doors, these 30 pages set the scene early on: "This play is about my journey, what I've been through, me being out of breath while performing, and my aspirations to continue on my path in life," Nas pens in a handwritten note on the opening page.
Following forays into country rap on 2019's "Old Town Road" and having every type of nonsensical online controversy in between, tonight's show is an ambitious leap out of the URL as the live stage becomes Lil Nas' new playground. Here, the agenda is understood by fans too, who adorn his y2k aesthetic in uniformity. A twentysomething man sports two-tone, waist-length braids with cut-out chap trousers. A group of five girls assemble on the barricade with matching pink cowboy hats. A woman poses for a photo showing her silver grills. It's a testimony to Nas' ever-growing icon status – akin to what Harry Styles has done for feathers and sequins, or Lady Gaga to latex.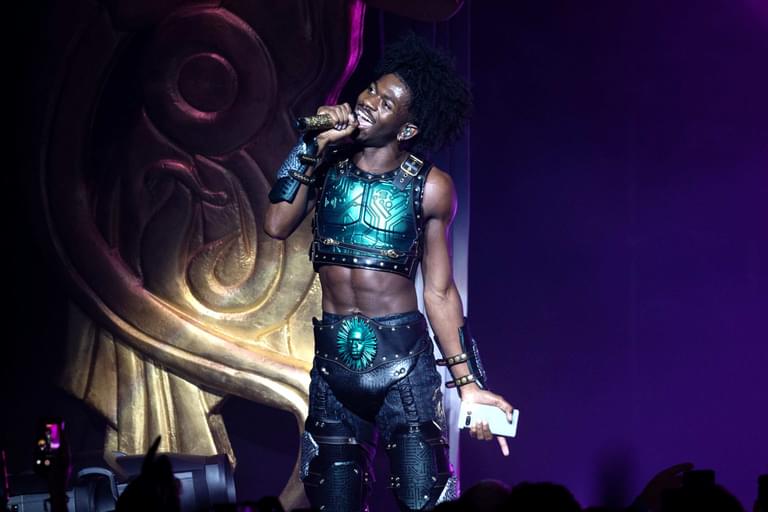 As far as pop shows go, this has all the grandeur and glamour of his predecessors too – choreography, costume changes, wall-to-wall LED visuals, commentary – and Nas treads the line between emotional reflection and fun-party-experience with precision. One moment he's mixing "Old Town Road" with Ginuwine's "Pony" and the Black Eyed Peas "Pump It", the next he's pausing for thought; displaying a breakneck speed transition that snapshots his rise to fame.
It's crucial to remember that Lil Nas is in the deep end here. Instead of gradually scaling up over successive releases and tours, he's jumped straight into 12,000-cap venues overseas while proving that everything that came with virality is now part of his past. Yes, it's overtly commercial with its Google Pixel placement moments after a Coach-branded mechanical horse walked across the stage, but the stakes are high, and his journey is worth celebrating.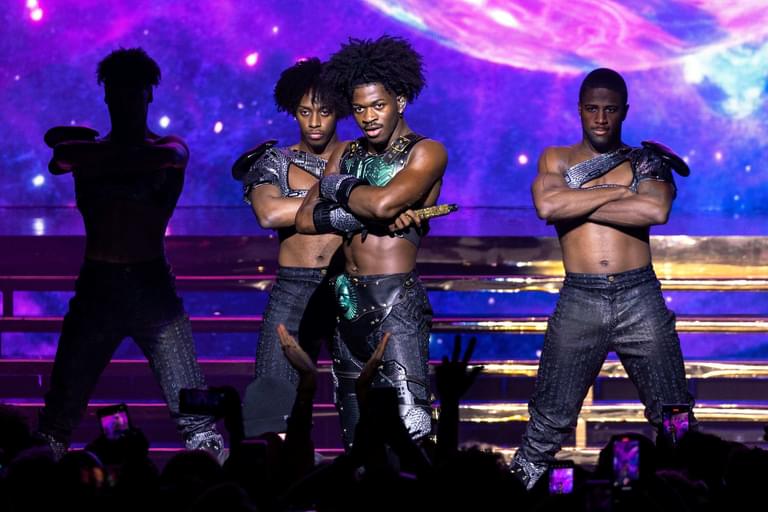 Acts Two (Transformation) and Three (Becoming) are the most euphoric of all. The commandments of Beyoncé's "PURE/HONEY" welcome a vogue-filled dance break, while the frustrations of "That's What I Want" lead the biggest crowd reaction. Then, in a coy moment, the curtain draws and spotlights Nas kissing one of his dancers in silhouette as he continues to break down coming to terms with himself and his desires.
In the finale, Nas has reached the prime of his provocativeness. He closes the show with hits "MONTERO (Call Me By Your Name)" and "Industry Baby" while evoking their music videos on stage – enough to prove he's anything but a one-hit-wonder.
Across three acts, the Long Live Montero tour combines the best components of pop: outlandishness, curiosity, and confessionalism. Despite leaning too heavily on backing track in lieu of fully formed live vocals, here is an example of an artist building a legacy that has promise to stand the test of time. As he runs off stage and the curtain draws, a projection promises this is just the "end of the beginning".
Setlist
Panini
TALES OF DOMINICA
SUN GOES DOWN
Old Town Road
Rodeo
DEAD RIGHT NOW
DON'T WANT IT
PURE/HONEY
THAT'S WHAT I WANT
LOST IN THE CITADEL
MONTERO (CALL ME BY YOUR NAME)
Down Souf Hoes
SCOOP
INDUSTRY BABY
STAR WALKIN'
Get the Best Fit take on the week in music direct to your inbox every Friday