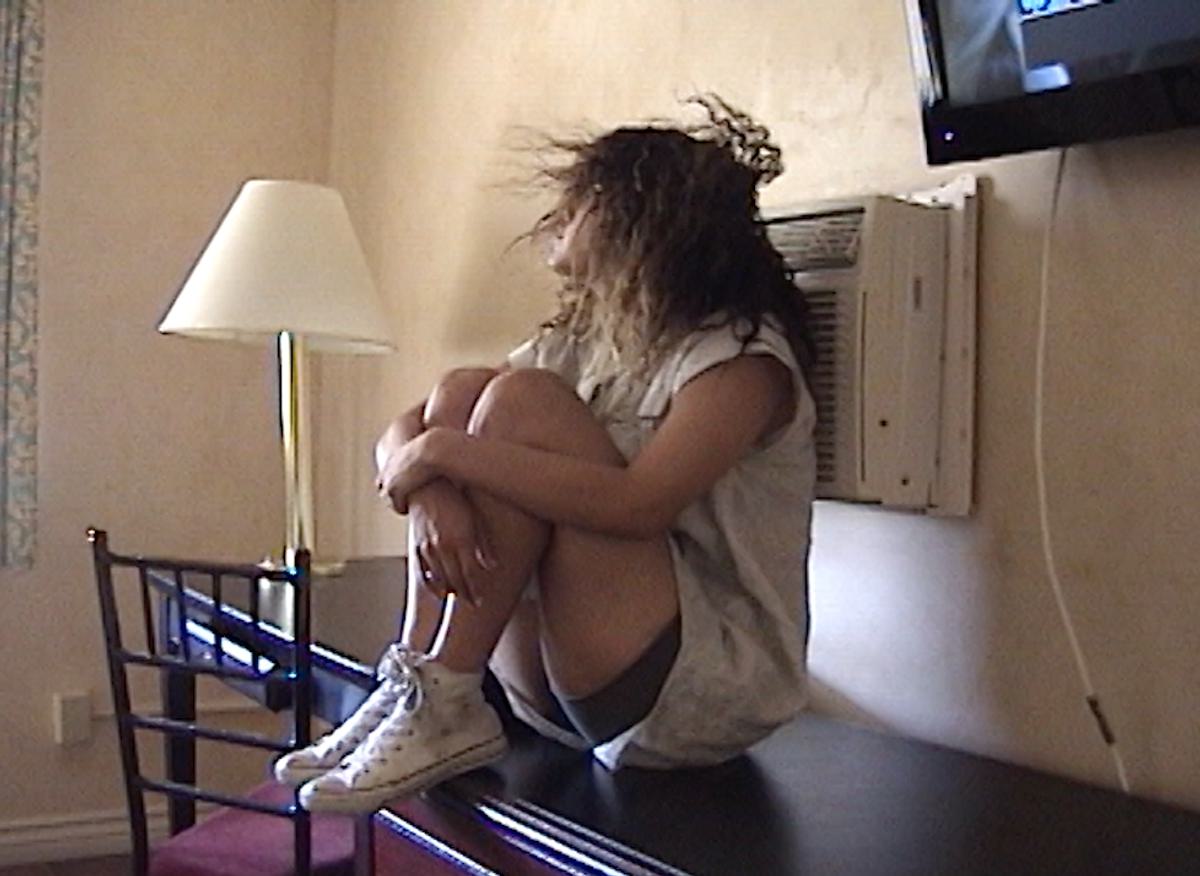 Empress Of: One to Watch for 2014
06 December 2013, 09:46
The honest pursuit of innovation has stood proud over the last 12 months of music, from "future-garage" to "PBR&B", or any other suitable names critics will feed internet minds looking for a quick-fix musical education.
With such a crowded market comes some inevitable shirking of genres: 90s revivalism and the death of nu-folk (thank god for the latter). That's not to say guitar music is dead, however, far from it. It's simply evolving, blurring the line between electronics and acoustics, between producer and artist, swirling a multitude of influences in its bottomless glass.
For now, this creativity is very exciting. Any self-respecting music geek would have spent more than a few unhealthy hours dreaming up unlikely genre pairings (who knew era-hopping could sound as good as this)? But the future of music is always fearsome because it is unknown. To know how to deal with it when you're in it – when you're in the zeitgeist – is just as disconcerting, with a sharp bite of rhetoric.
After much drooling over Empress Of's Cocteau Twins-indebted Colourmusic project (2012) and Systems EP (2013), we thought we had a pretty good idea of what the experimental Brooklynite would bring next. But October's "Realize You" was the jittery, bold club-banger that scoffed at any scribbles of dreamy synthpop.
"I want to have constant change", says Lorely Rodriguez (AKA Empress Of). I get frustrated when an artist I like is regurgitating the same thing.
"I'm in denial. I recently played in an opera house at Airwaves festival. It was a seated venue and people starting to dance and stuff to "Realize You". I was like, "this is not good", but my manager thought it was great. I'm not sure…
"I mean, I wrote that song about a relationship," she sighs on the phone from the USA. "I was emotional and mad. It's like I was moving on the inside and my music was moving on the outside. Making dreamy music was just not reflecting what I felt."
She adds that her influences are "really all over the place", ranging from Nirvana to James Holden and AlunaGeorge.
"This year has been a constant year of listening to music. I really appreciate when someone tries to do something different. Like Kanye West. I've looked up to him this year. Yeezus sounds like so many things and not like anything, also."
Lorely's answers are dichotomous, often flitting between a yes/no. "I'm just figuring out what I want to do with my music" is heard a few times down the crackly phoneline.
Perhaps this uncertainty is healthy for modern music, for the smorgasbord of sounds we now hear today - the perfect tonic for developing her sound?
"I'm a songwriter and I love interesting melodies. My earlier stuff was really romantic and had complicated rhythms. I think this year will be more simple, more consistent like a heartbeat. The melodies will be quirkier. I want to challenge myself."
That's her most definite answer yet.