To celebrate the day, we've put together a list of ten things from the Neutral Milk Hotel frontman that we should be celebrating on this very occasion.
1. That album and that album cover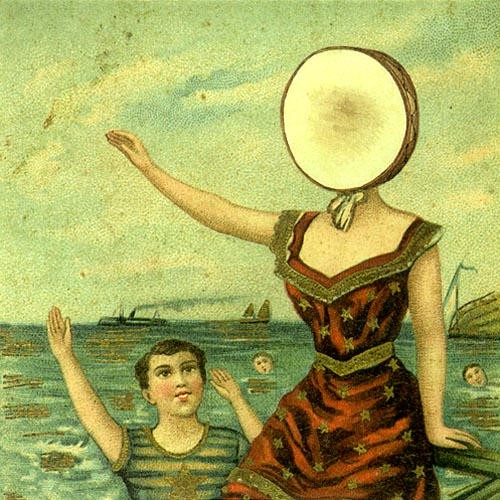 Any of those nostalgic and retrospective 'Albums You Should Listen To Before You Die' lists that you tend to get every single year in certain music magazines, and make you think the writers know something that's wrong with you that you don't, will sure to feature In The Aeroplane Over The Sea somewhere within. A masterpiece of emotive surrealism, it veers from prophecy to nervous breakdown on virtually every turn. And it's only complimented moreover by an album cover that's definitely tattooed on the scrawny arms of many up and down the country.
2. Giving us one of the greatest promo shots ever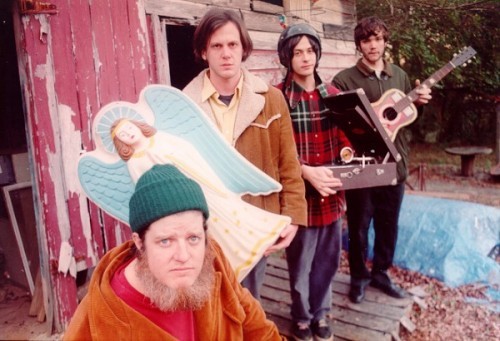 When you manage a band like Neutral Milk Hotel, you only really get a few chances to get them all in one place and willing to pose for new press pics. So when you do have a photographer at hand, you know this is your one shot to get it perfect, otherwise you'll end up with something close to either the infamous Razorlight disaster or the recent BEAK> monstrosity. Luckily, they got it just about right with this one; appearing somewhere between city centre preachers and the kind of blokes you might find under a damp bridge.
3. Being a muse to the stars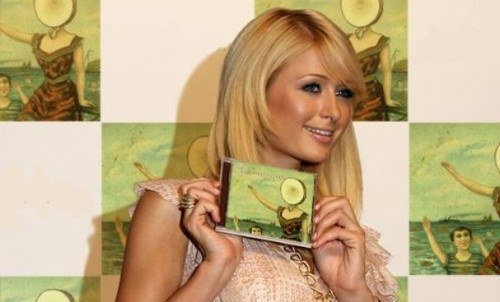 Rather than your ordinary old press snippets, the reverse sleeve of In The Aeroplane Over The Sea instead features selected quotes from the likes of Arcade Fire and Franz Ferdinand on how the record has influenced their bands. Even Tyler the Creator revealed he's a fan of the group after hearing this admittedly pretty atrocious mash-up. Yet, we can't imagine where to start trying to explain the photo above.
4. Rocking up to Occupy Wall Street and playing an impromptu set
I know what you're thinking, the worst person at a political rally, march or protest is always the dude who came equipped with an acoustic guitar, proceeding to serenade all with dreadfully sincere John Lennon or indeed Neutral Milk Hotel covers. But when Jeff Mangum shows up on the off chance for an entire set comprising of such classics as 'Holland, 1945′ and 'Two-Headed Boy', you know you're in for the best campfire singalong of your life.
5. Making a half-hour one-song album comprising of Bulgarian folk music
Although his post-NMH offerings have been patchy, a sublime highlight came in 2001 with the release of this rather bizarre record. Orange Twin Field Works: Volume 1 was recorded over three days at Koprivshtitsa Festival in the Sredna Gora Mountains of Bulgaria and comprises of a majestic interweaving of Balkan folk music and noisy drones. Sadly, however, we've yet to hear a Volume 2.
6. Providing a faux-pas pitfall of a name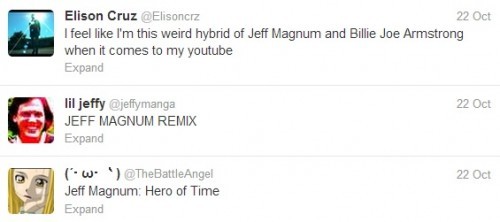 We've all been there, haven't we? I think I once allowed an ex-girlfriend to refer to the NMH frontman as 'Jeff Magnum' for the entirety of our first date before correcting her coyly. It's an unfortunate faux-pas and is destined for us all at one point or another.
7. The capability of turning Radio 3 presenters into swooning fanboys
There are only a few musicians that could urge plum-voiced late-night radio hosts to intersperse an evening of classical and orchestral music with four minutes of unrelenting noise-rock, or "a bloody racket" as many of the listeners probably referred to it when they wrote in to complain. Jeff Mangum is one of them.
8. Ability to turn normal fans into conspiracy theorists at the slightest of whims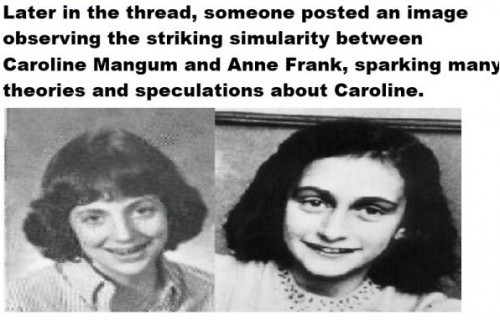 In what is already being dubbed 'Mangum-Gate', certain corners of the internet (we're guessing populated by people with too much time on their hands and under the influence of too little sleep) have run rife with conspiracy theories that, wait for it, the singer invented a time machine, went back to the 1940s and saved Anne Frank from being killed. Oh, and they also suggest he brought her up as his sister, before she changed her name and married him years later. Of course, as you do.
9. Bestowing upon us a pretty awesome fancy dress costume idea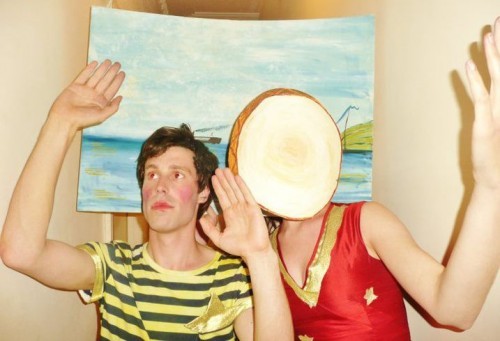 Take note, people. If you're going to an alt fancy dress party this Halloween, you're certain to win the can of Red Stripe – or whatever else is awarded as a prize to the 'Best Dressed' winners – with this outfit. Oh and there's also room for two or more to get involved, so there's safety in numbers when you have to stumble onto a night bus at the end of the evening.

Photo credit: Frances Carbines
10. Last of all, 'Ghost'…
Arguably Mangum's finest moment of all comes in 'Ghost', one of the final tracks of In The Aeroplane Over The Sea, as brass instrumentation and manic thoughts collide in a way that would be the surefire highlight of any musician's career had they not created as many deserving competitors as Mangum's has.
Jeff Mangum turns 42 years old today (24 October). Happy birthday Jeff.