Named after the character from Puccini's 1904 opera Madame Butterfly it was a commercial, critical and personal disaster for the band, who at the time were riding on the back of the commercial accessibility of The Blue Album. BF Pinkerton was in Weezer main main Cuomo's mind "an asshole American sailor similar to a touring rock star" and so was "the perfect symbol for the part of myself that I am trying to come to terms with on this album." Taking an outside almost voyeuristic view on Japanese culture, much like the opera, Pinkerton explores romantic disappointments and sexual frustrations of the westerner in the orient. Hardly the stuff of 1994′s "I'm going surfin'" aesthetic.
Time has been a pretty cruel mistress to Weezer and River's Cuomo, their last four/five albums charting a rapid downward creative spiral but she took pity on Pinkerton and turned it into a cult classic. It is hard to remember that before the days of 'Where's My Sex' Weezer actually used to have some "out there ideas", but my god they did. Pinkerton has a song on it called 'Pink Triangle' for gods sake. But unlike some of the other album's in our list today, it's not just one song that redeems this album it's the entire thing from 'Tired of Sex' through album highlight 'El Scorcho' through to 'Butterfly', just as a concept album should be appreciated I suppose. If you've not already found it within yourself to look past 2009′s Hurley and 2010′s Raditude you really should, you'll find forgiveness particularly cathartic in this case.
But then you probably all new that anyway, everyone pretty much agrees that Pinkerton is one of the few albums in Weezer's (unfortunately) growing back catalogue worth spending time with. So here we are then with our ode to the still under-rated, overlooked and much maligned, we look to pull at least one redeeming factor from the wreckage of "unsuccessful" concept albums and remind you of the ones that are often forgotten entirely.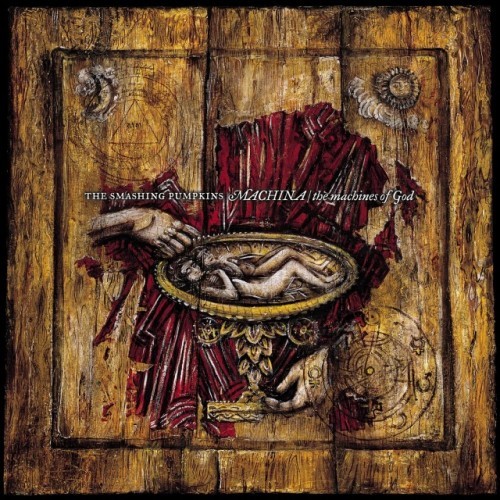 Neither critics nor fans warmed to the 73-minute long tale a rock star named Zero (based on the public persona of Corgan) hearing the voice of God, renaming himself Glass, and renaming his band The Machines of God, with record sales barely topping gold status (500,000). Despite the return of drummer Jimmy Chamberlin, the departure of D'Arcy Wretzky definitely shows, resulting in a confused mess of Corgan-dominated songs veering from riff heavy rock on 'The Everlasting Gaze' to the Republic-era New Order homage on 'Raindrops And Sun Showers' and 'Wound'. Amid the narrative and musical incoherence there are a few worthwhile tracks like 'Try, Try, Try' and 'Stand Inside Your Love', but most notably the densely layered 'The Sacred and Profane' which wouldn't have gone amiss on Siamese Dream. 'On a redeeming note, especially considering the band split up soon after, the follow-up (Machina II/The Friends & Enemies of Modern Music) which continued Glass and co's story and was released free online, received a much better reception.
Jason Williamson
4. Lou Reed – Berlin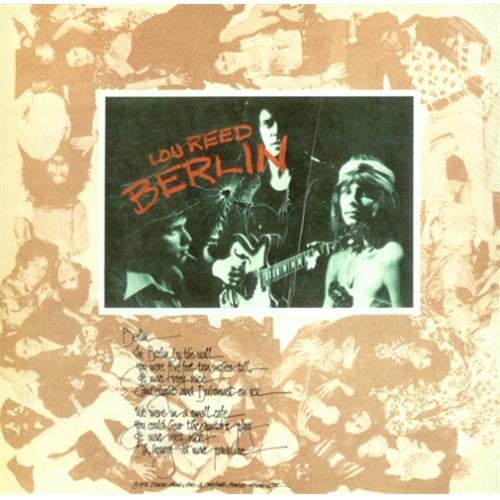 Rolling Stone called it a "disaster," Lou Reed himself was disillusioned in the wake of its release and rarely played it live but 1973′s tragic rock opera Berlin is oddly beautiful for a record whose thematic pillars are drugs, prostitution, depression, domestic violence and suicide.
Weaving the tale of a doomed couple across ten forlorn and often frightening songs, Berlin differed so greatly in stylistic terms from any of Reed's previous work. Its use of heavy orchestral arrangements, horns, and top session musicians meant that re-writes of Velvet Underground classics like 'Stephanie Says', which became 'Caroline Says II' were overlooked in favour of their original counterparts. When you let go of the comparison hang up though you realise they are two very different beasts, (as was Lou Reed by 1973 having left The Velvet Underground in 1970), that both deserve individual appreciation.
Often overlooked in favour of Transformer, Reed's second solo album and the one generally considered the pinnacle of his commercial and critical success, Berlin warrants its newly found status as a classic. May it never be forgotten again.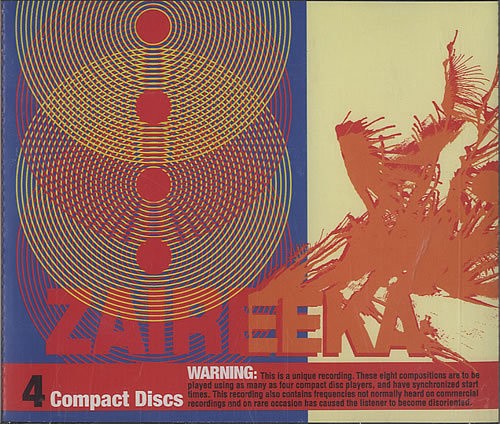 The eighth album from the Oklahoma band consists of four separate stereo tracks, spread across four separate CDs which produce a harmonic when played on four CD players.
"We never expected CD players to run exactly in sync so sometimes the rhythm track will run ahead of the bass track" explained frontman Wayne Coyne, " like different band competing for your attention, which makes it an extraordinay experience"
It was anything but a commercial success and although some critics were positive, most missed the point that Zaireeka wasn't meant to be a solitary experience but one enjoyed with copious amounts of friends and alcohol. We'll see you all next Saturday then shall we?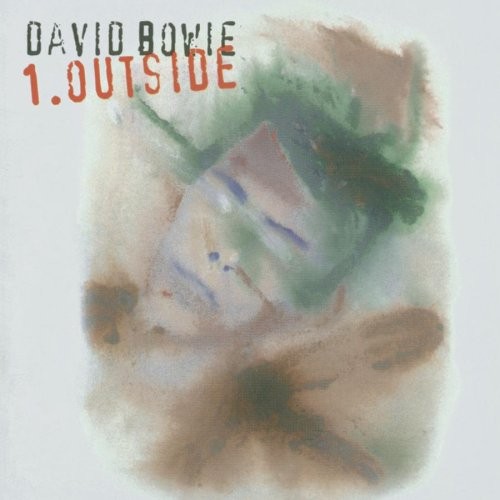 David Bowie's 1995 reunion with Brian Eno – the first time they'd worked together since the late seventies – revisited the same experimental songwriting techniques that the pair has used during the Berlin era, with many tracks being developed from improvisation.
The producer provided the musicians (including long-time Bowie collaborator Reeves Gabrels and American pianist Mike Garson) with flashcards each day (similar to his famous Oblique Strategies e.g. "Play only sustained notes") – which set the tone for the day's work. The narratives that punctuated the album's songs (constructed using Burrough's famous cut-up methods of writing, updated using a custom programme – 'Verbasiser') were singled out on release as the reason for the record's muted success. "It's the superfluous wordage – the intrusive spoken monologues, the jury-rigged cybernoir narrative, the overelaborate characterisations – that damn near sink the record", wrote the great David Fricke in Rolling Stone. Taken alongside Bowie's previous musical offering – 1993′s Black Tie, White Noise – Outside marked the legendary British pop star's most out-of-favour decade and a growing reputation for losing his way.
It's an unfair omission from most casual Bowie fans' listening. Ever one to push the envelope (as well as the listener's patience), Outside isn't really a big surprise in Bowie's musical development. While it ultimately remains a failed album conceptually (it was meant to be the first of a three part trilogy), the cast of characters do provide some degree of curiosity and intrigue. Bowie wanted the story of Nathan Adler to be an exploration of "what the last five years of this millennium feel like" and tracks like 'The Heart's Filthy Lesson' do at least capture some of the "colossal madness" of the late 20th Century. Thematically, there's a familiar discord (lyrically and musically) that's characterised at least some part of almost everything the man has ever produced. Nicholas Roeg, who directed Bowie in The Man Who Fell To Earth, once remarked that his film-making tried to to touch the viewer 'where they're not comfortable' being touched – an approach Outside takes to heart.
Paul Bridgewater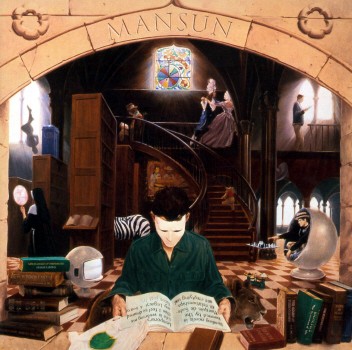 Nearly every dissection of Mansun's Six concludes in the same way: they were too early or too late, too complex, in the wrong place at the wrong time. The world wasn't ready.
The Chester band's second record, which even frontman and songwriter Paul Draper called a "lost opportunity", was as confusing as it was brilliant: a mind-vomit of mid twenties angst that cast AA Milne, Doctor Who and Patrick McGoohan's The Prisoner against a backdrops of gender confusion, emo-nihilism and fin-de-siècle uncertainty. Of course there were conceptual elements to their 1997 debut too: Attack Of The Grey Lantern thrived on a multitude of reoccurring characters living in a net-curtain twitching suburbia of cross dressing fetishes and duplicity, but that record was carried along with ease by a string of high profile singles (and some canny publicity stunts) that more-or-less fitted the mould of mid-to-late 90s British guitar music.
The world just didn't get the follow-up to Grey Lantern though. Released at the end of 1998, reviews for Six were mixed, from a press largely consumed by the last dregs of Britpop struggling to place the record against the then-current crop of bands. NME called it a "taste apocalypse", noting "Compared with the evolutionary mainframe equations of Radiohead's OK Computer, Six is an Atari console, returning to a time of naive FX experimentation and unabashed guitar solos… you have to admire their nerve, even as they're pulling yours to pieces." They later ranked it in a list of the top ten most pretentious albums of all time.
Pitchfork praised it largely for the pleasure of observing the conceptual execution yet their reviewer struggled to comprehend what the hell was going on, like most who tried.
Taken solely on its merits as a rock record – which it ultimately is – Six would have found a wider audience. Of course Paul Draper had to go and scare the f-ck out of everyone by getting an ex-Dr Who (Tom Baker) to narrate a mid-album lamentation on Brian Jones' murder while a harpsichord and operatic vocal fluttered away behind him. Add to that a schizophrenic production which sees many tracks fragmented or stretched out to the point where the whole record almost becomes a single piece of music (a technique the band has used more discreetly on their debut), drop in references to the Marquis de Sade ('Legacy'), Kubrick & Marx ('Fall Out'), Richard Rogers ('Anti-Everything') and you have all the ingredients for a truly challenging listen.
Revisiting the record now, it remains as engrossing as it is alienating. Mansun's experimentation with a variety of British and American guitar sounds is consistently effective, despite ranging from the spectacular to downright bizarre. As Britpop petered out, Draper found refuge in a harder sound that drew from both post-punk and the emerging post-grunge movement. It's incredible to listen to the record now alongside the likes of Queens of the Stone Age's Rated R. That record came out two years later but the uncompromising guitar-led tracks of Six find more common ground with Josh Homme's breakout record than the company they shared in 98 – The Verve's Urban Hymns, Manic Street Preachers' This is My Truth Tell Me Yours, Embrace's The Good Will Out.
Six is lyrically hyperbolic – that remains as true now as it did then – but it does at least manage to unite itself via a single theme (growing up) manifested via narratives on loss of innocence, death, regret, legacy, responsibility that resonates beyond the years.
Paul Bridgewater