London's Independent Label Market returned to Spitalfields for a two-day special Christmas event this weekend. With stock high, prices low and special releases and baked treats up for grabs, there was plenty to ponder ones bank balance over.
Best Fit headed over to East London to have a bit of a natter with some of the fair-goers about what they've managed to get themselves, ahem, I mean a loved one for the big day.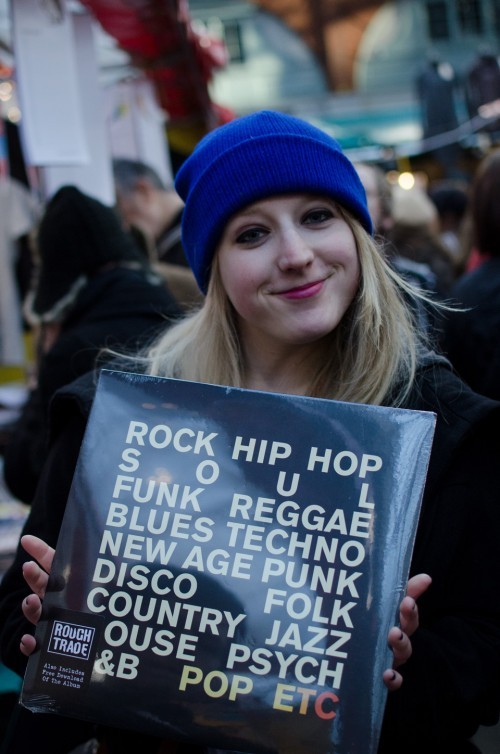 Jeanette Wall.
"The Rough Trade stall just about cleaned me out. I got this POP ETC record that I've been looking for all summer, but they don't have it anywhere in the States. They also threw in a SXSW 2010 mixtape for free, which was a show I was meaning to go to while I was at the festival but now I can pretend I did. Two years too late, but that's fine.
I also have this new Swim Deep single. I haven't listened to the band before, but the guy sold me on it. I also bought a fanzine from This Many Boyfriends, because there's a drawing by Edwyn Collins that I love."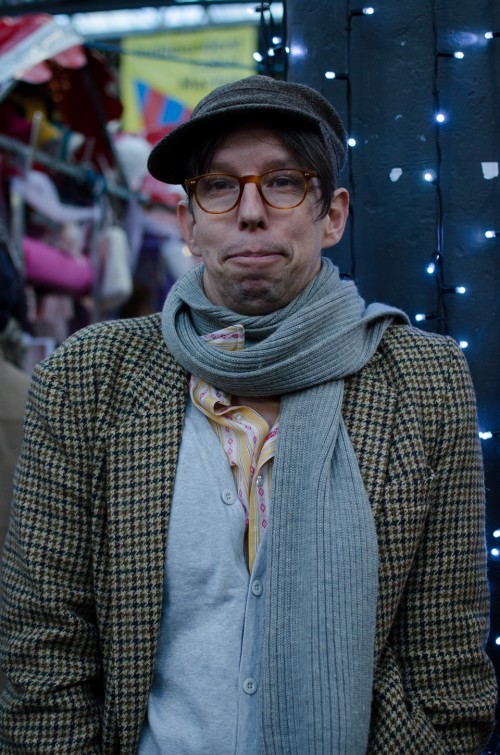 Darren Hayman, Hefner.
"My day's going pretty well. Although I'm cold and keep drinking too much coffee, which is not a good mix. I've actually not had the chance to properly look around because I have a stall here for my label, but I'm actually quite uncomfortable with the act of selling. I don't have the art of being a good market stall trader. Last time I had a fun game of selling a record then buying a record, and we were opposite Soul Jazz, which was not good for my bank balance. But I'm glad this time we're a couple of rows away, so I'm not so tempted to buy all of their records."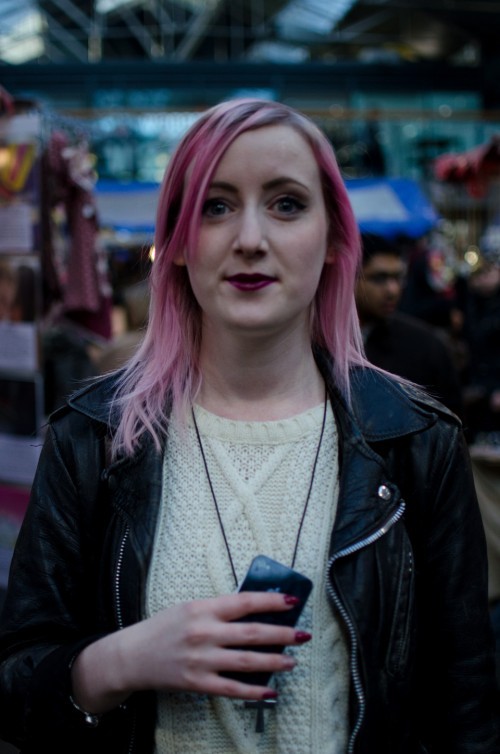 "I wanted to buy the new Flying Lotus record, because it's one of the only things from this year that I've really wanted but haven't bought yet. But sadly Warp aren't here this time. Neither are XL or Wichita, but it's actually quite nice because there's some of the smaller labels here which is good. I'm sure I'll find something to buy though because Gareth and Peter from Fear & Records make excellent market wheelers and dealers. I also saw a Lemonade vinyl that looked like a giant CD, which is cool as hell."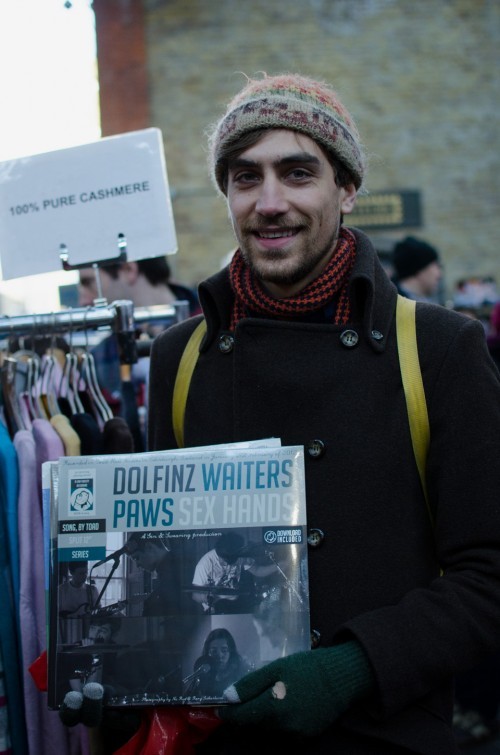 Tom.
"I've managed to buy a couple of things so far: The Violence by Darren Hayman, which my friend appears on so I'm showing my support for it, and this split EP with a few bands that I haven't heard yet – Paws, Dolfinz, Sex Hands and Waiters – but the description was just the kind of thing I like, so I thought I'd give it a try."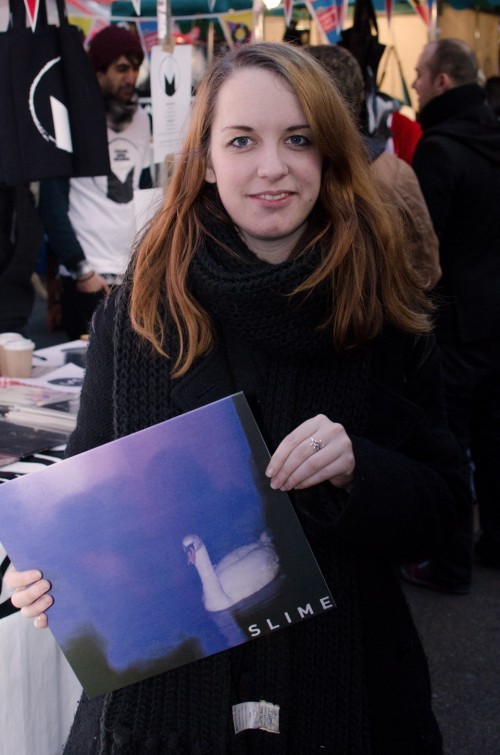 "I bought the Slime album on the off-chance. I hadn't had the opportunity to get it in a store yet. It was right on the stall behind me and only five pounds, so I thought I'd get it. He played Nail The Cross festival recently and it was amazing. It's not just electronic stuff, there's more going on than that. Especially live, there's so many instruments being used."
Photos by Howard Melnyczuk.