Hamburg-based teenager Zoe Wees' life changed last year when her debut single "Control" blew up. Hitting viral charts around the world and across streaming platforms, the singer/songwriter's searingly honest songwriting hit a nerve with listeners. Even without knowing the story behind the track you can hear the pain and frustration of the lyrics through Wees' fraught, but powerful vocal delivery. As she unveils her second single, her first through a major label, once again Wees turns a difficult life lesson into a teachable moment for her fans.
For many Wees' compelling cry of "I don't wanna lose control" in the track's chorus speaks to them as they relate it to their own struggles with anxiety and the chaos of living through 2020 and its many history book moments. To understand the real emotional pull of "Control" we've got to go back to the beginning, to some of Wees' earliest memories as this song is about her personal struggle with benign rolandic epilepsy, which the young star faced in her childhood.
"The hardest part was writing the song," she explains. Using her songwriting as a means of therapy, a way to push past the emotional trauma she associated with her illness, the creation of the song alone gave her an opportunity to process and contain the pain.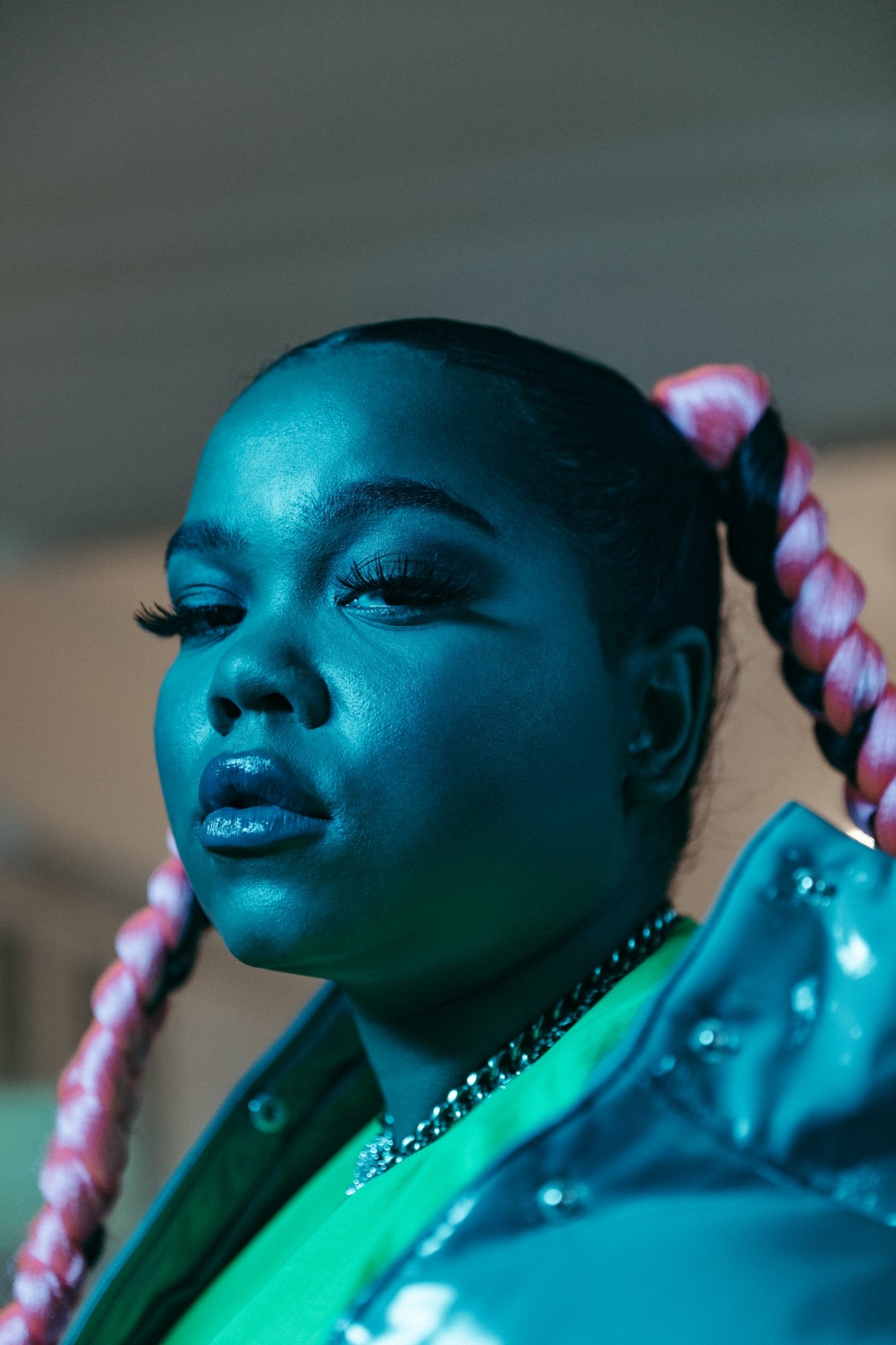 We first spoke during the summer when COVID-19 case numbers were lower and she'd had the opportunity to spend the weekend in the UK working; attending socially distanced meetings and promotional photoshoots. "Tomorrow I have to leave, and don't want to leave," Wees tells me down the phone from a quieter than usual hotel lobby in London.
Taking every precaution, and then some, on this trip the "new normal" mindset of the pandemic has really started to takehold. She explains "it's still weird when you take the train or you're on the flight and everyone's wearing a mask and you can't see their faces, but that's going to be with us for a few years now."
"I grew up with Zoom, every interview [I've] done has been on Zoom," Wees laughs. "Control" was released in March, as most of Europe and the West began taking the pandemic seriously, so all of Wees' early encounters with the press and her fans have been online. Bar a few expectations, Wees and her team have been puppeteering everything remotely.
"I thought I was going to release a song, then release another song, and we'd build up everything," Wees admits "this is unreal to me," but following the runaway success of "Control" new music was put on hold in order to properly promote the track which was taking over at radio across Europe.
Growing up watching Miley Cyrus live out her pop star dreams as Hannah Montana on the hit Disney show sparked something in Wees, who has since seen Cyrus transform through every stage of her career. Moreover, it was with Jessie J where she discovered an infinite source of inspiration. Describing her "one of the biggest of the biggest inspirations in my life, together with my past," she explains that "Who You Are", the title track from J's debut album "made me more confident and stronger."
A true Gen Z consumer, Wees doesn't waste her time with albums, she finds the songs she loves, adds them to her playlist and hits repeat. Billie Eilish's debut EP don't smile at me is one of the exceptions to her rule, she says Eilish's attitude in interviews captivated her. Standalone single "Everything I Wanted" is a highlight for Wees, "it's real, it's honest and you feel it." One of Eilish's darkest tracks to date, co-written by her brother Finneas O'Connell, it draws on Eilish's experiences with depression and suicidal ideation.
Wees also has a familial tie to music, thanks to her mother who has played piano for twenty years. "Every time it was Christmas or something, we'd sing together," she explains. Aside from at-home festive shows, Wees says that the scene in Hamburg was pretty restrictive given most artists choose to write and perform in German whereas she found herself connecting with English language songs from an early age. "It sounds better," she laughs, "I think it touched me more, listening to German music I don't feel anything, even if it's the saddest lyrics."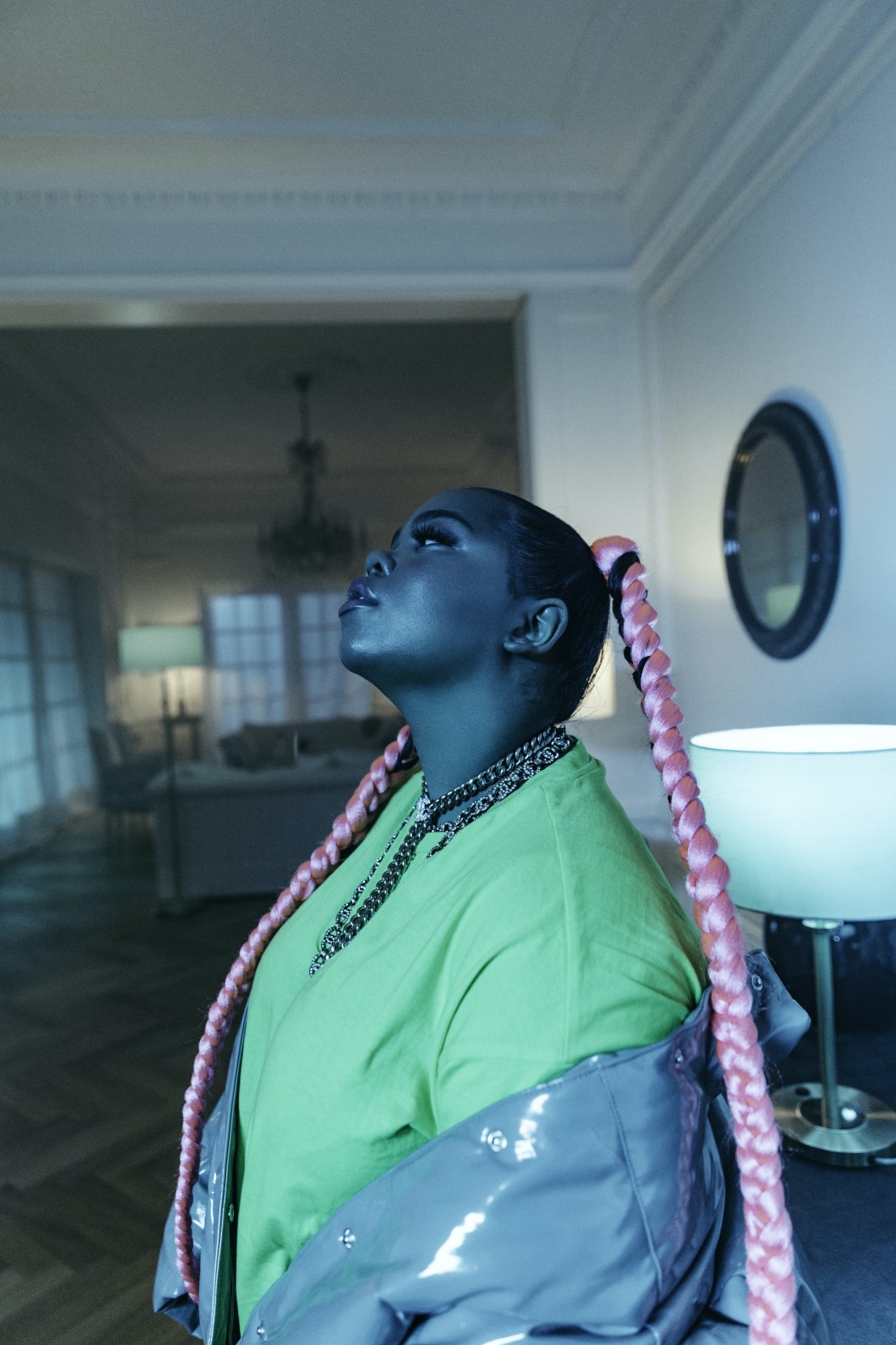 In 2017, Wees appeared on The Voice Kids in Germany, auditioning with a cover of Jessie J's "Get Away". Remembering her time on the show she recalls her extreme nerves, having never sung in front of a crowd before. She got through to the sing-off rounds, where she was subsequently eliminated from the competition distancing herself from the heavily casted reality show she says "you can enjoy your success if you've worked for it."
Meeting her manager Nils Bodenstedt after a school concert, Wees recalls the initial path they took together. "I always wrote lyrics on my phone… and then when I met Nils, he could play the piano, we did everything together, I had the lyrics and he had the piano melodies." Having always written about her personal demons, Wees mentions she occasionally goes back to old demos to reclaim lost lyrics. Keen to point out these older songs weren't anything special she understands songwriting is a skill which improves with practise.
It was around this time she asked herself "why not [pursue] this as a job instead of just a hobby?" With the support of her mum, she made the decision that once she'd finished school she would "go all in and focus on music." Her covers of Scottish singer/songwriter Tom Walker's breakout hit "Leave a Light On" and Lewis Capaldi's "Someone You Loved" quickly gained traction and resonated heavily with her following on social media – the latter she'd go on to collaborate with for a duet version of his single "Wait For You".
Having built a community of fans online sharing heartfelt performances of her favourite songs, Wees' army of dedicated, impassioned fans were waiting to hear what she would do next. One of the craziest things about her experience thus far, is the connection she has with them. "The people who came two years ago with my covers are still there," she beams, "and I still write to them."
"It was so clear "Control" was going to be the first single," she explains, "the meaning behind the song is so strong and it's super sad, but it's relatable because it's sad." Wees knows that a lot of pop music tends to come from "happy and hopeful" places, but having bided her time, and waited for the perfect song and the perfect moment to share her music, it was that time. "Sometimes the world seems hopeless," Wees muses, and indeed as "Control" began to grow so did a universal feeling of hopelessness and despair as we all faced up to the realities of life in a global pandemic.
"I think it's going to be the feeling," she says imagining a future where she's playing shows and fans are singing back every word. With fan pages springing up, Wees receives countless messages from fans old and new telling her how much her song has helped them to cope with their own unique circumstances. "I'm so thankful," she gushes having recently held a Zoom call with some of her biggest supporters as a way to forge an even deeper connection with them. "Music connects people," she says and Wees knows this better than anyone, "it's the best way to get to know someone."
A star on Tiktok too, Wees' covers and stripped back performances of "Control" and now "Girls Like Us" have seen her land on the For You Page countless times racking up millions of views and likes. She even gets recognised on the street as "Zoe Wees from Tiktok" with fans asking for selfies. "It's perfect because I can reach so many people there," she says, dismissing any negativity around being associated with it.
"You just want to be perfect," she explains, "but nobody's perfect. Everybody makes mistakes, but you learn from those." Describing the energy she's channeling into the writing sessions for her album, which she suggests will arrive at some in 2021, she says "I want to write songs which people relate, which most of the time [are] sad songs." Wees is extremely self-aware and already starting to question her success and the impact her words and actions have on others. "That's the pressure that's on me right now, in my head, and it makes me feel a little bit sad, because people say "Zoe you're my role model" and I'm really scared to do something wrong."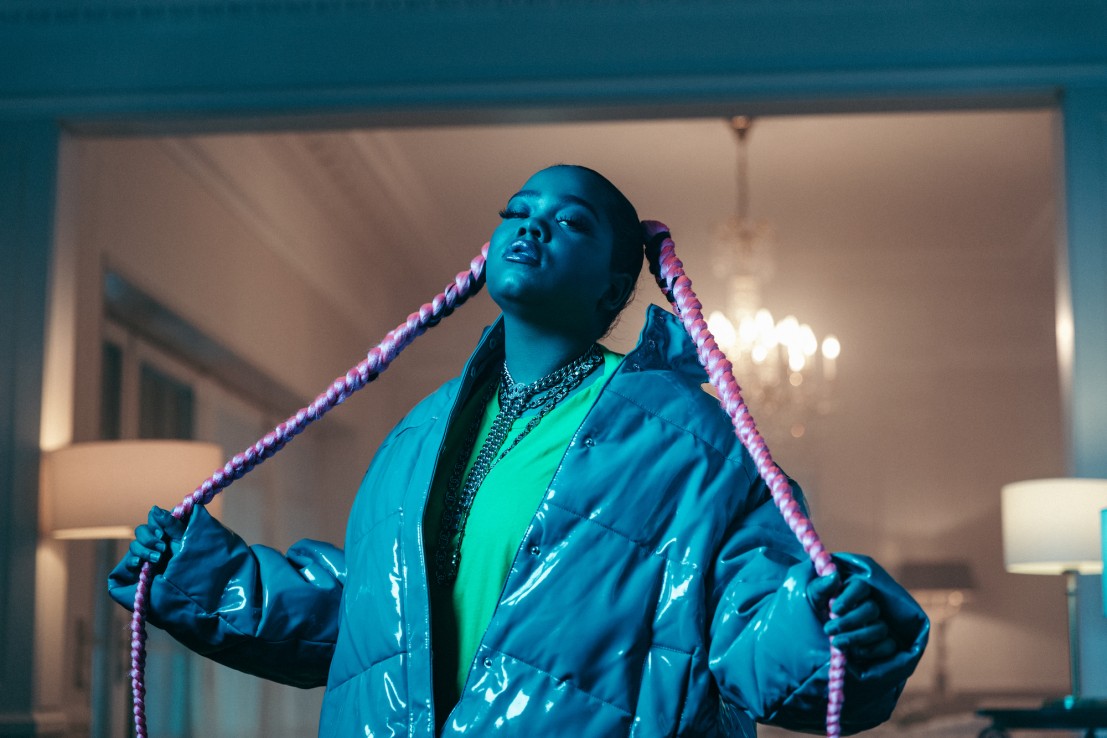 "Girls Like Us", the long-awaited follow-up to "Control", certainly sees Wees in a position where she could be deemed a role model, it sees her being herself, one of the many young people affected by the negative impact of social media. When she sings about girls like us, she's not talking about fellow pop stars, or even singer/songwriters struggling to break through, she's talking about her fans, her friends and her own experience as a young woman growing up online.
Despite being unable to travel extensively, we've already seen Wees flex her powerful vocals with live performances and sessions from home, and she's got her sights set on a world tour. Her latest appearance was her very first on US television with a slot on The Late Late Show with James Corden, a feat that would have once terrified Wees; she handled it like an absolute boss.
With more music on the way, opening up to strangers is only going to become more straightforward as Wees puts it, "it's not a problem, if you get to know me through my music, it's easier for me to sing about it than to talk about it."
"Girls Like Us" is out now via Capitol Records.