YolanDa Brown and the people who fought her corner
13 July 2022, 14:30
Saxophonist, broadcaster and newly appointed Chair of the BPI, YolanDa Brown recalls her journey into music – and the people who helped her tell their story too.
My entry into the music industry was very unorthodox.
Even though growing up I was surrounded by music, played musical instruments at school, and went to the most eclectic concerts – from opera to Michael Jackson and everything in between. I never imagined myself as an artist and that being my job, so I guess I found my purpose in this area quite late. Being a musician, I didn't do grades, study at a conservatoire or have a mentor that taught me, so my journey for the most part was self taught and independent. When I met my manager, we realised that getting signed to a label might not be a straightforward route due to the genre my music sat in – a fusion of jazz, reggae and soul, and predominantly instrumental – as well as the UK appetite for this and many other factors.
I am blessed to have found success as an independent artist touring around the world and living my dream. I have won awards, collaborated with the most amazing artists and music unexpectedly became my career. Although this was far from easy to achieve, in the early days navigating the entertainment industry with little to no budget, lack of experience and having to record albums, manufacture, PR, market and tour was extremely challenging.
Years later, a career in broadcasting emerged also and grew rapidly with me presenting on TV and radio. This later led to the birth of my award-winning eponymous series YolanDa's Band Jam for CBeebies (which won a Royal Television Society NW Award award for Best Children's Programme). The success of this show was a catalyst to me signing my first deal with a record label in January 2019. It was with Sony Magic Star, which is the children and family music label at Sony.
Music education is one of my passions. In November 2020 during the cycle of the pandemic, with lockdowns and home schooling, I decided to roll out my own bespoke online music lesson plans for teachers, parents and pupils nationwide – together with Sony Music UK's Magic Star, kids creative-media agency SUPER and one of the world's largest provider of online education resources, Twinkl.
We launched on The Zoe Ball Breakfast Show, since then an estimated 30 000 children have now used the resources. The press and publicity was more than I have ever achieved throughout my career. I would not have been able to achieve this powerful music education project, without the investment of time, creativity and money from the record label.
Ronnie Ley is Product Manager for Sony Music's catalogue label - Commercial Group
What people think I do... Generally I am asked what the product is that I manage, but this can range from an actual physical product (like vinyl or CDs) to a digital streaming product.
What I actually do... Although a part of my job is managing a product, I largely work on marketing campaigns across a roster of artists; celebrating music, moments and milestones.
What my day-to-day is like... I'm very lucky as no two days are quite the same. Some days, I'll be on video/photoshoots with artists and other days I'll be brainstorming ideas with our marketing team around our next campaign.
How I got here... I studied music at the Brit School in Croydon followed by BIMM Brighton, where I had heard about the Sony Music Internship and applied as soon as I could. Following an interview process I was welcomed into the Commercial Group team in the 2019 cohort of interns where I assisted across multiple artist marketing campaigns before being promoted to Product Manager in December 2020.
My work with YolanDa... I was lucky enough to work with YolanDa on the release of the YolanDa's Band Jam album and the schools campaign that went with it. YolanDa is so incredibly passionate about music and ensuring that everyone has access to music from a young age so it was such an honour to work alongside her, Super and Twinkl to produce special resources which went out to 1000 schools. My favourite moment with YolanDa was the recording at Southbank Centre, my first gig out of lockdown!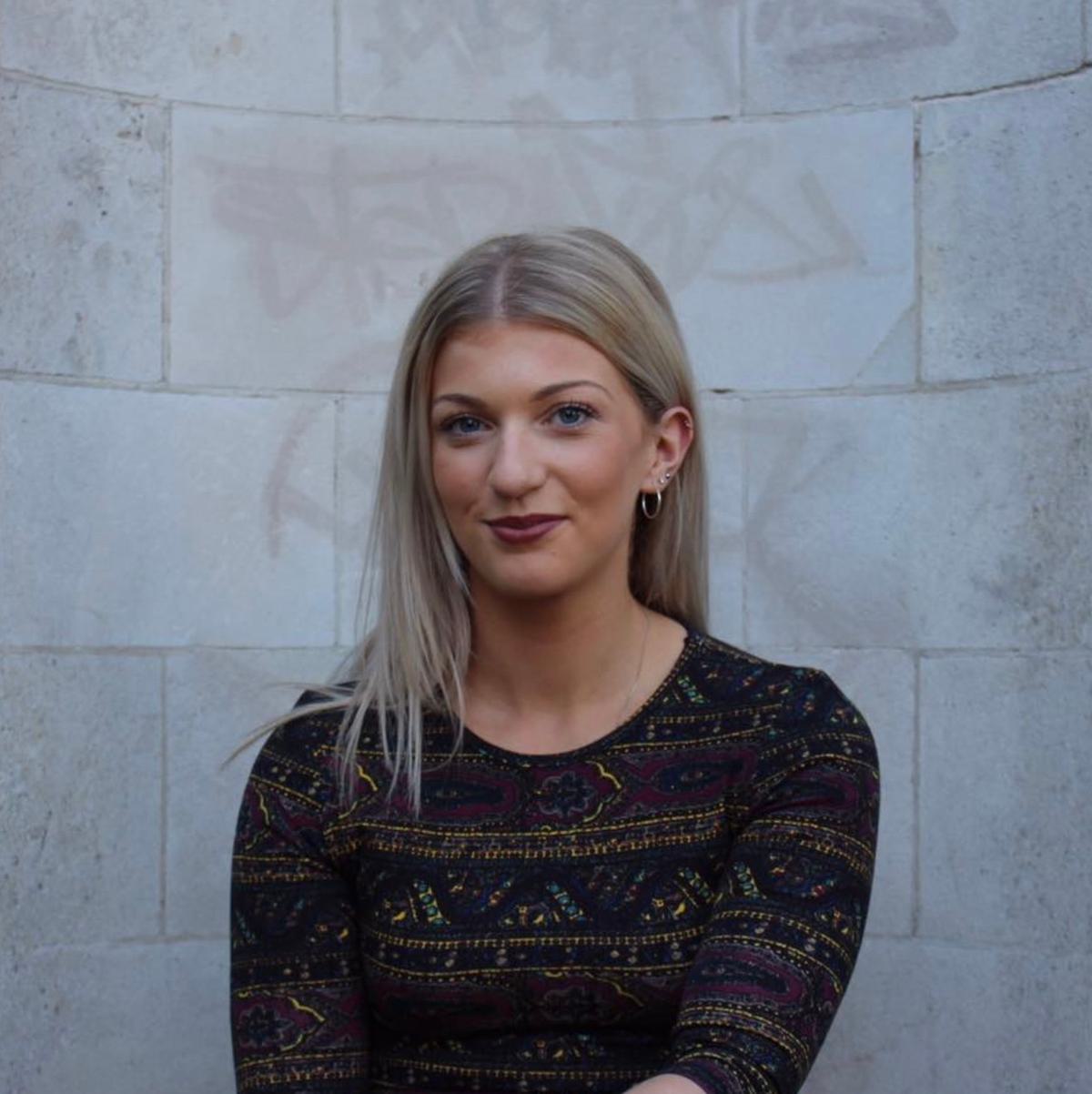 Claire Dougherty, Head of Marketing, Commercial Group, Sony Music
What people think I do... Hang out at gigs, listen to music for a living – both true, but there is so much more going on behind the scenes!
What I actually do... Work with new and established artists on campaigns, be that a new album to promote or a significant anniversary to celebrate.
What my day-to-day is like... Always varied, always challenging but always fun - I love what I do!
How I got here... I worked my way up from marketing assistant, earning my stripes!
My work with YolanDa... Working with YolanDa on her first album, YolanDa's Band Jam, was not only incredibly fun - but also one of the most rewarding campaigns I've worked on. Her passion for music education in EYFS is something very close to my heart too, so we had an idea….and reached out to an agency called Super and to Twinkl to see if there could be a partnership opportunity during lockdown, which there was, and we did! Hearing all the amazing feedback from the schools was a huge highlight.
YolanDa hates being called a superwoman, and I agree - every woman is a superwoman…but I'm still trying to work out what she has for breakfast so I can try to be half as inspiring as she is.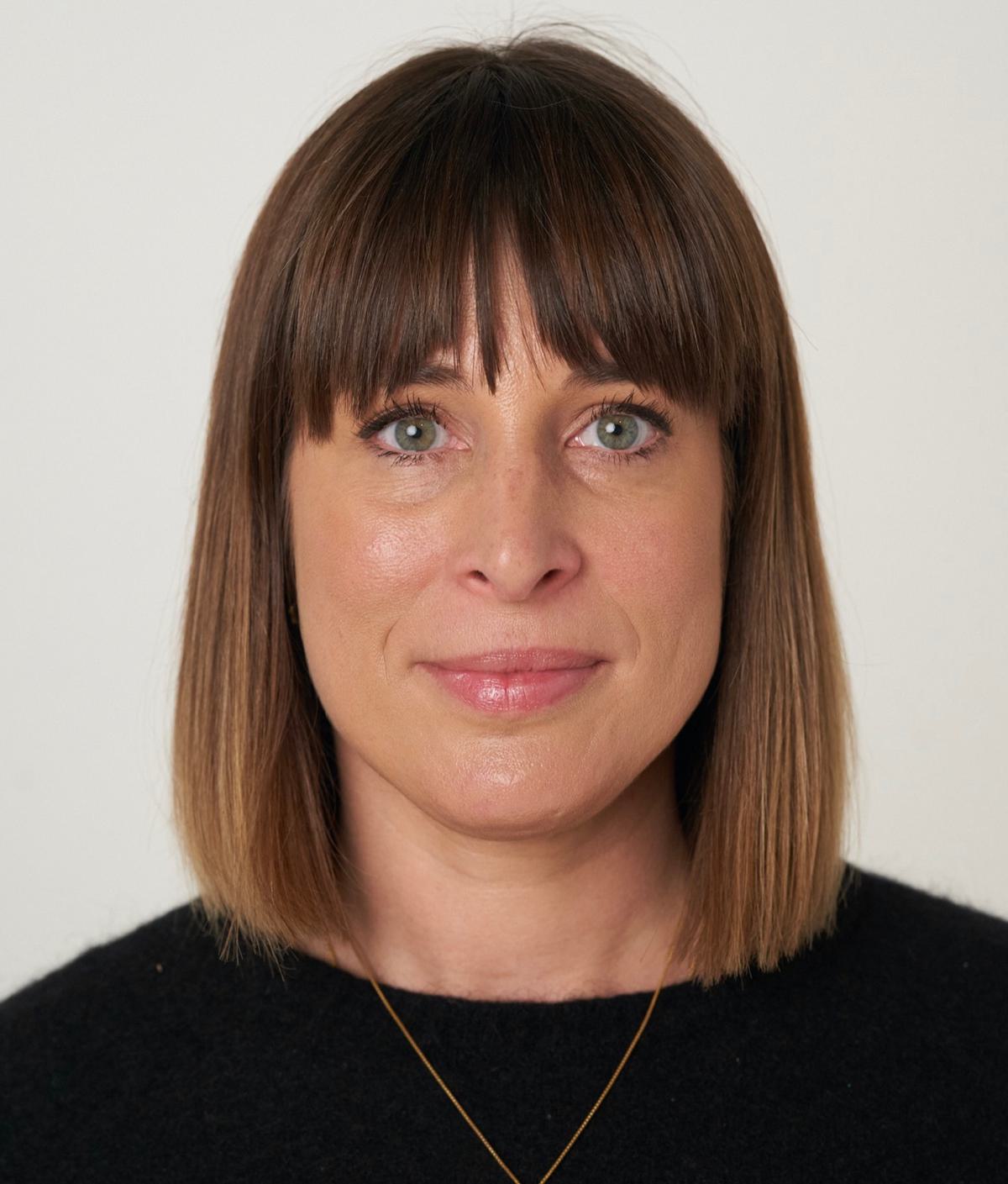 Megan Carver, Managing Director, Carver PR
What people think I do... People think I spend my day hanging out with famous people or dealing with scandals.
What I actually do... I spend most of my day, being creative, chatting to clients, being strategic and of course, getting brilliant coverage. I'm always juggling a lot and have to move very quickly from one thing to another.
What my day-to-day is like... I'll be in the office with the team and working with clients. There are lots of emails, WhatsApp voice notes, calls and meetings with media, bookers and clients. We could be running an event, or I may be at a shoot or TV interview. There's often a lot of dashing around across London.
How I got here... Since I was little, I knew I had to work in Entertainment. I worked at various small radio stations in my teens and whilst at University I tracked down an Exec and got two days work experience at BBC Radio 1 - and never left! I was there for 10 years and produced incredible broadcasters such as Sara Cox, Annie Mac and Nick Grimshaw. I loved the process of creating stories on radio and really connecting with audiences. After ten years I knew I needed to move on, so I did a short stint at Sony in marketing before I went to a PR company as MD. Here I realised that PR should be exactly what I did in radio; producing narratives, meaningful connections with audiences and creating superstars. I set up Carver PR from my kitchen table eight years ago - we now have beautiful offices near Oxford Circus, a team of 13 which are expanding fast, and an exceptional client list.
My work with YolanDa... YolanDa and her manager T are a dream to work with. They genuinely want to make a difference, and their passion is infectious. We launched Band Jam during lockdown, so weirdly, we never met in person - but it doesn't feel like that. It feels like I've been in their home studio, I've met their children and been on a little journey with them all. I'm very proud of what we all achieved together.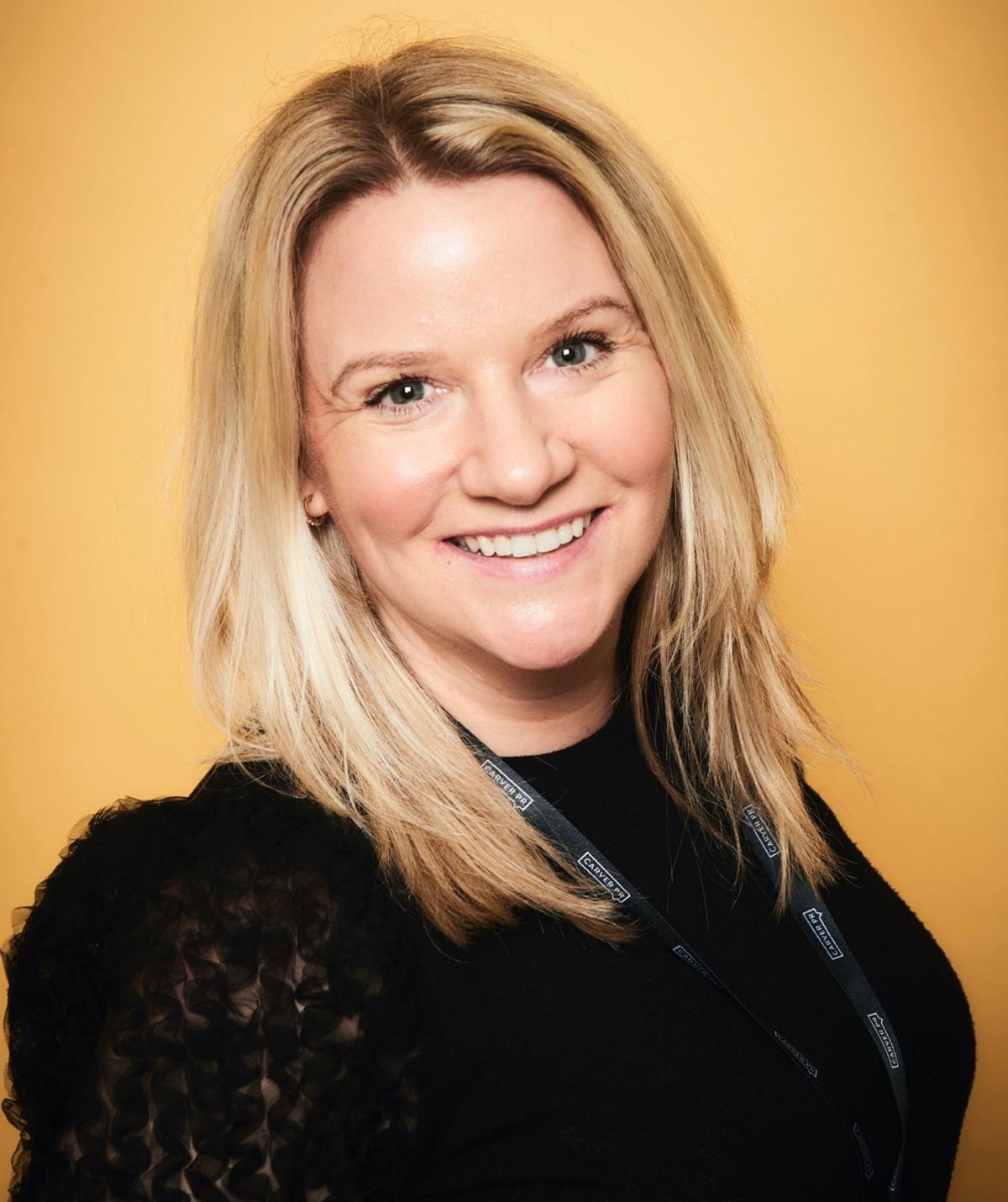 Adetokunbo "T" Oyelola manages YolanDa Brown
What people think I do... People think I sit in an office and say yes or no to offers.
What I actually do... Send Emails, make a lot of phone calls, sit in on recording sessions, graphic design, edit videos and many other jobs.
What my day-to-day is like... No two days are the same, which is why I love my job. I could be jumping off a plane to get on a cruise for a gig or sitting in a car with an artist on a 6 hour round trip for a 10 minute TV interview.
How I got here... Hard work, having crazy faith, being innovative and some super champions who have helped kick doors down along the way.
My work with YolanDa... I love working with YolanDa, she is special, has so much love to give and the world needs to know her name! Music education is one of YolanDa's heartbeats and I am very pleased we were able to bring this project to fruition.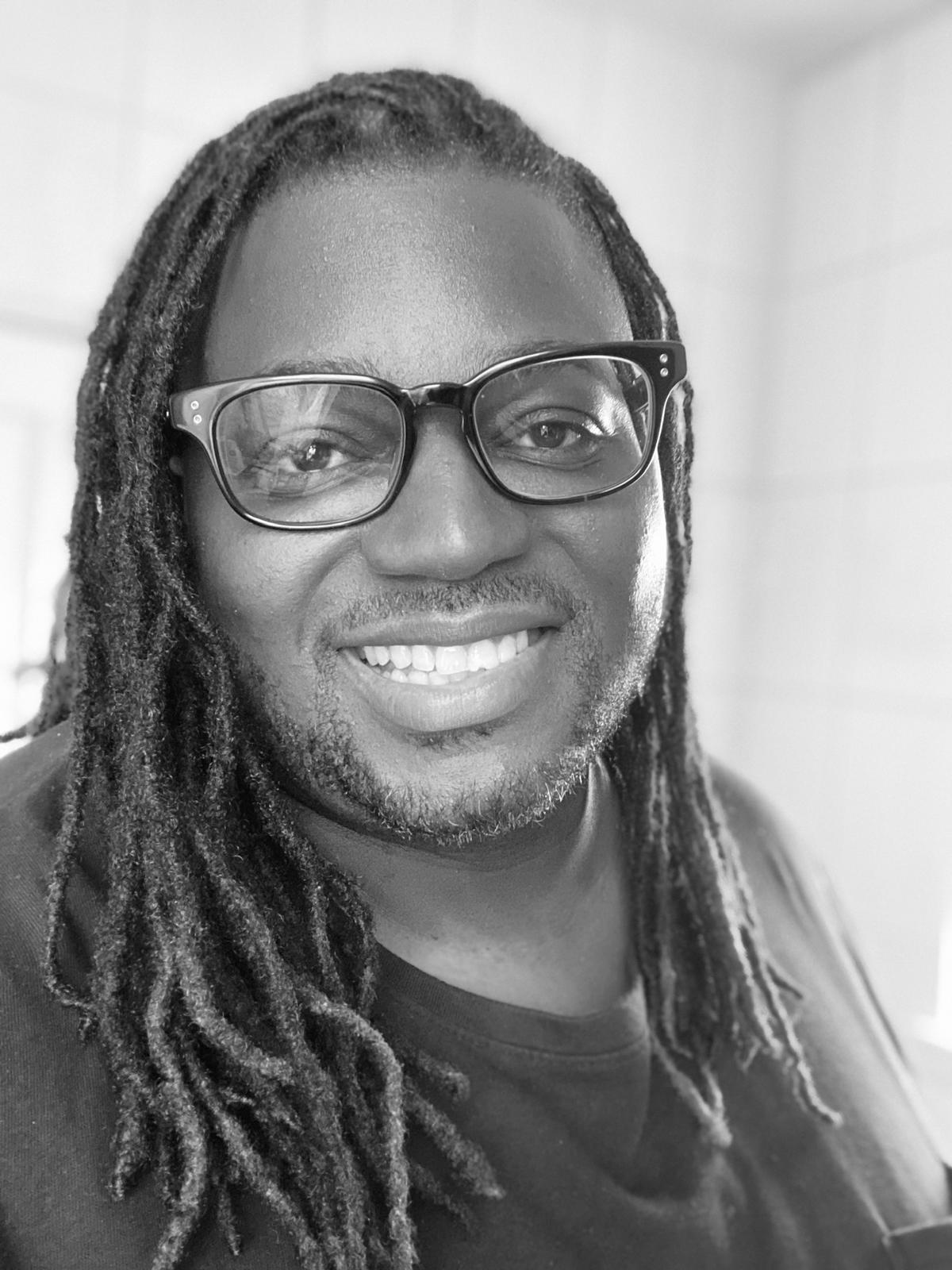 Vanessa Amberleigh works at the BBC as Genre Lead of Preschool, BBC Studios Kids & Family Productions and Executive Producer
What people think I do... People think I produce all the shows on CBeebies. And get confused with what a director and producer do.
What I actually do... I'm responsible for leading on the preschool strategy for BBC Kids & Family Productions, managing teams of TV programme makers, seeing the bigger picture and where our content fits in the overarching strategies. I'm also responsible for some of our series, on screen talent, reading scripts, signing off shows, brand management, compliance of shows….and much, much more! And coming up with new ideas!
What my day-to-day is like... The day to day is variable. I can be in the office, on location, in studio, edit or sound mix. Meetings with potential co-producers…in fact, in lots of meetings! And this weekend I was working alongside the BBC Philharmonic at a preschool concert at Bridgewater Hall, Manchester! (YolanDa was one of our guests on stage!)
How I got here... I started my career as a performer and then worked my way up the ladder behind camera. I was a freelancer for over 25 years working for most of the major Children's broadcasters and big independent production companies before becoming staff at the BBC. It is a lot of long hours, living away from home and travelling across the UK, so I have a very patient husband!
My work with YolanDa... I was the Executive Producer on YolanDa's Band Jam for two series. It is a studio music show, with guest artists and 90 very excited kids aged 6 to 7 years old who dance non stop! The series introduces the youngest viewers to all types of music and has produced some brilliant original songs. The series was specially developed around YolanDa's remarkable skillset and I can honestly say, every day working with her is a delight. She is so passionate about music, enthusiastic about the youngest age group, professional in her attitude - and smiles throughout everything. And is an absolute natural in front of camera. We won the RTS NW Award for Best Preschool Show.
I worked closely with our BBC Children's Brand Manager on the Sony connection. I appreciated Sony's enthusiasm for the music we produced for YolanDa's Band Jam TV series and their respect in including us on the brand sign off on the educational content they produced.
A memory I have of THE first series Band Jam was filmed during a heat wave and the studio we filmed in had 'air circulation' rather than air conditioning. We were all over-heating but YolanDa remained as energetic as ever and kept us all going even though we were wilting. And YolanDa knows how much I love to dance. I'd always be behind camera bopping away and trying not to make YolanDa laugh and put her off her saxophone playing!