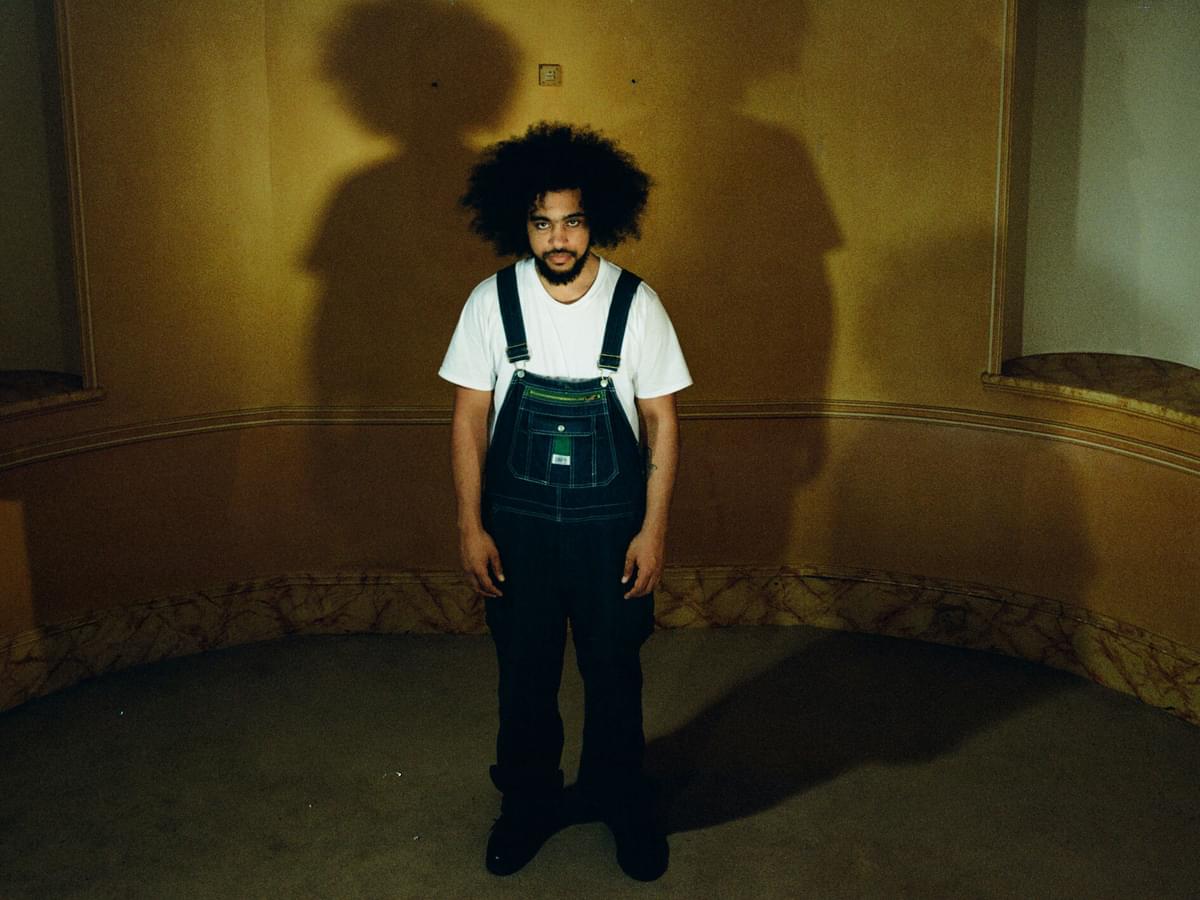 Wu-Lu's journey from South London to the world's festival stages
28 November 2022, 12:00
With his debut LOGGERHEAD taking its place among the year's best records, Wu-Lu's Miles Romans-Hopcraft reflects on a year of success with Jasleen Dhindsa.
Miles Romans-Hopcraft is calling from his studio in the basement of The Railway in Tulse Hill, a mere stone's throw away from his native Brixton which is just down the road.
"We're always jamming and doing weird whatever's upstairs, [but] I never really thought that people at The Railway would be into what we were doing. Tag, our bass player, runs all the events here, and you kind of get a mixed bag. It's kind of like home turf playing here though…"
I saw him perform at the pub back in July, as part of a string of free shows he was doing to celebrate the release of his debut album LOGGERHEAD which was released via Warp Records. Playing not on a stage, but on the floor of a packed out pub armed with just one band mate - the set translated Romans-Hopcraft's experimental and beyond-genre sound into a poetic, fuzzy and raw spectacle.
"It's kind of like [Brixton's] The Windmill where it's got the microclimate." He says of the venue. "You can see a band like us, or Shame, and then a brass ensemble or orchestra, Star Band, or an open mic on a Tuesday. It's the most random shit. Those that know about The Railway will come for a good night. Greentea Peng plays here but doesn't promote it, it'll be like 'yeah let's do a practice gig at The Railway'. King Krule played here before he was King Krule. You can see pretty much anything here."
A few weeks ago I managed to catch him supporting New York cult hardcore collective Show Me The Body, at a venue that's almost the antithesis of The Railway - Camden's beloved Underworld.
"It kind of feels the same in terms of the energy that we're putting behind it…I guess it's the reactions that are different." He explains of the two shows. "I kind of knew that [with] the Show Me The Body one, we're going to do the power half an hour…going through all the hype tunes. I feel like Show Me The Body are one of the bands that I really understand the vibe [of]. I like metal…the mathy…" he then goes on to imitate a gnarly off kilter guitar riff with his mouth. "But they're a hardcore band and have a heavy sound, but its so hip-hop, it's so trappy. When I heard Julian doing all the banjo stuff, I was like yes bruv! I can hear your peers in the music. When I found out it all made sense."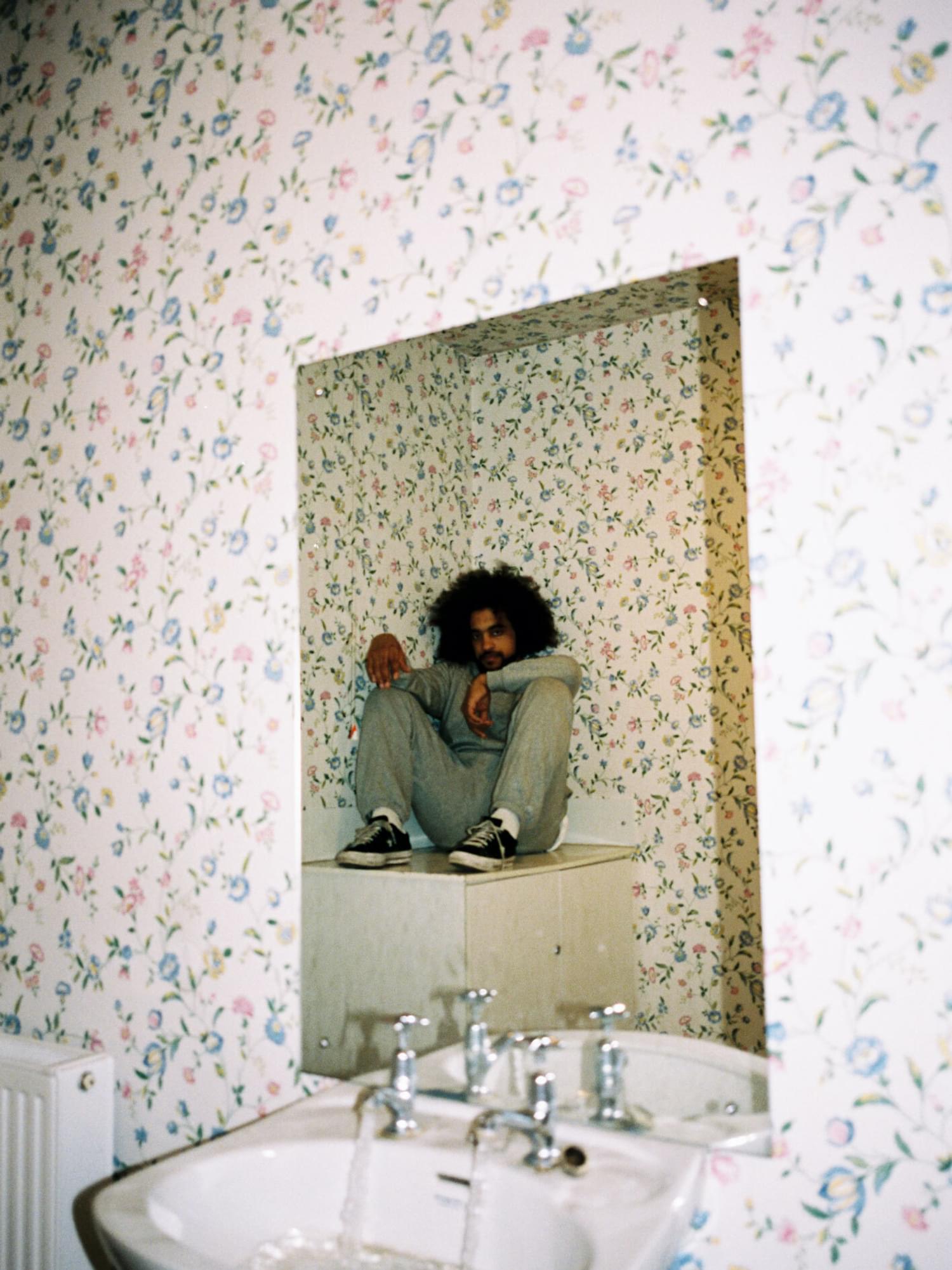 He continues, "Playing with them, I felt quite comfortable and [that's] something that I'd love to do more. From the shows in general that people see, they put us in the bracket of rock band. Which I don't mind, but if you put us in a place which is really relaxed, almost sit down, we could give you the same energy, same tunes, and done in a way that fits that mold and allow us space to be able to show you other parts of the sound, which is going to be next years challenge…"
LOGGERHEAD was critically acclaimed upon release within the left-of-the-centre spheres; an honest amalgamation of the plethora of influences provided by Brixton's tapestry. In Wu-Lu's world, the major players are skate and hip-hop culture - transforming into the lo-fi samples, angular grunge and punk guitars, guttural breakbeats and sentient electronics that you hear on the album. "I got a lot of it from graffiti culture. There's this middle ground between listening to hip hop, going painting, and going skating. Growing up, skating was a very, Green Day type punky thing. The common ground between those people is that they don't give a shit. Like 'I'm gonna throw myself at these steps, rip up my jeans, might hurt myself, but SICK!'"

Whilst gesturing and smiling he calls the debut a "diary entry…it's like popping a zit. The zit burst and now I'm just nurturing this thing…"

"Now I'm kind of trying to find a different way of looking at living my life. I'm processing things in a different way. The album got made in lockdown, and it was a very reflective time…and for things that I wanted to address for a long time, but didn't know how. The internal and the external conversations between my internal self, and the things that I've seen, heard and experienced. Now it's kind of like looking at it being like 'Rah! Okay, cool!'"
He continues, "What I wanted to get out of it was allowing a space for people to truly be themselves musically, and use myself as an example of someone who's just put it in the pot…and just went bang. I am just Miles. If that inspired people to do whatever, then that's dope."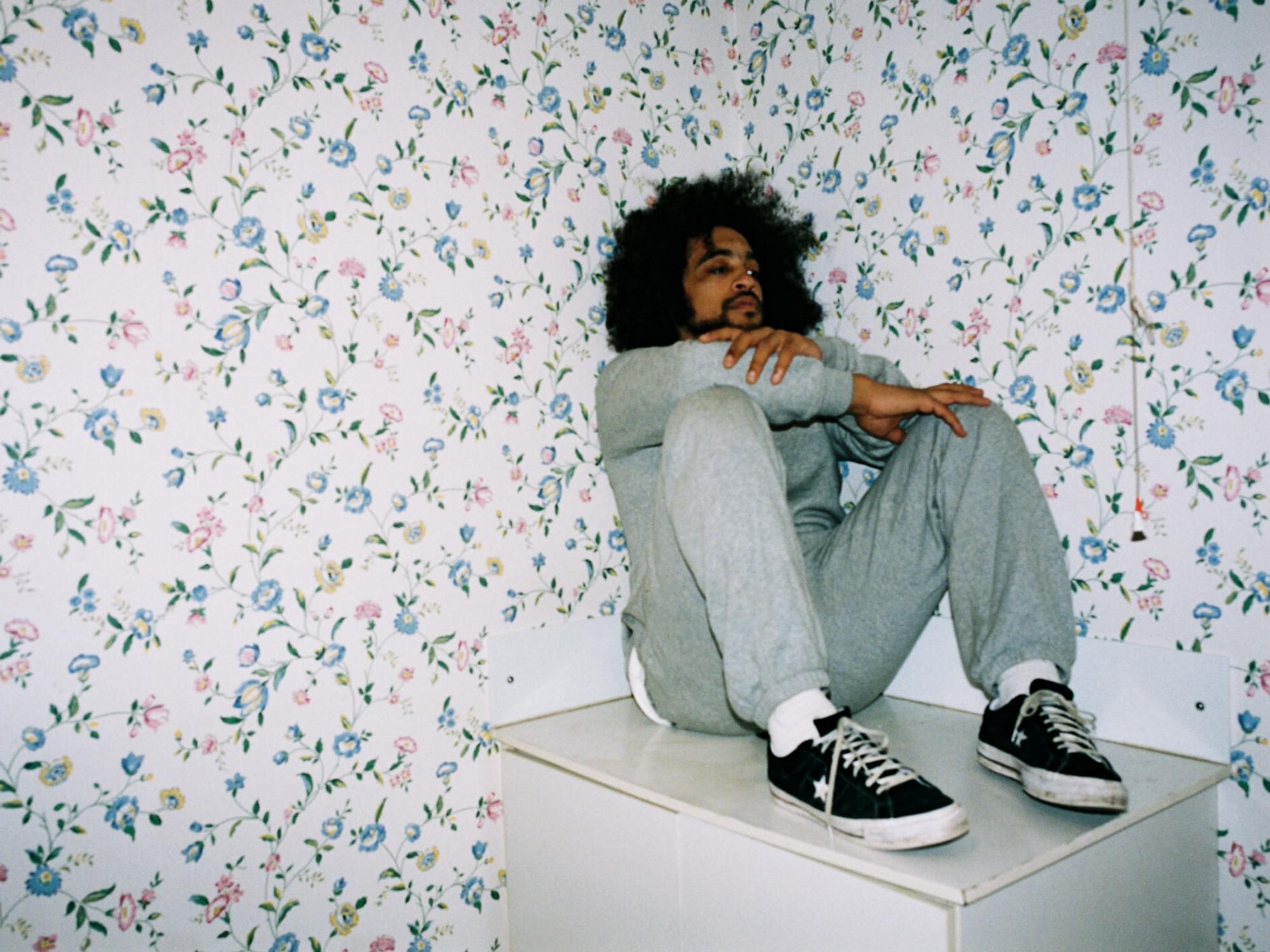 The free shows Romans-Hopcraft played for his album release were advertised across various locations in London through blink and you'll miss them easter eggs. 'WHERE'S WU-LU?' signage was plastered in places including The Ritzy, a North London skate park, Brixton's Baddest Skateshop and of course, The Railway. "The idea was to do a bunch of pop up free gigs, create some havoc, and it was kind of like Where's Wally. I'm going to try and do some more. In lockdown I had some idea where I was going to get a van with an open back, and just drive around…" he says, finishing the sentence with some more air guitar.

Thanks to schemes such as the ESNS Exchange, Wu-Lu found new audiences playing at major events across the world. "This summer was where it was all pretty intense. I enjoyed it though," Romans-Hopcraft says of the intensive festival circuit he played including slots at Reeperbahn, By:Larm, La Route Du Rock, and even Glastonbury which turned out to be a family affair. For that set he brought out his little brother, with his teenage sister missing out because she "was a bit too nervous". Regretting doing so, Romans-Hopcraft swore he'd bring her out for his headline show at Village Underground. "The show was probably the most epic moment, [there] was a string section, and all the features [from the album]. That was crazy, Jay our drummer jumped on one of the speakers…"
During the show for inky number 'Ten', Romans-Hopcraft stopped the band just as they started playing, ordering the crowd to shout out his sister's name. 'BEATRICE!' and the crowd parted, a Moses and The Red Sea moment, with a light shining on the sixteen year old. "That was her first or second proper gig. She likes it, she plays the flute and likes chilled jazz. But she came and she used to send me text messages of the lyrics from 'Ten', [so] I was like 'I'm bringing you out!' She loved it. That was such a highlight for me. Big brother points!"
Get the Best Fit take on the week in music direct to your inbox every Friday