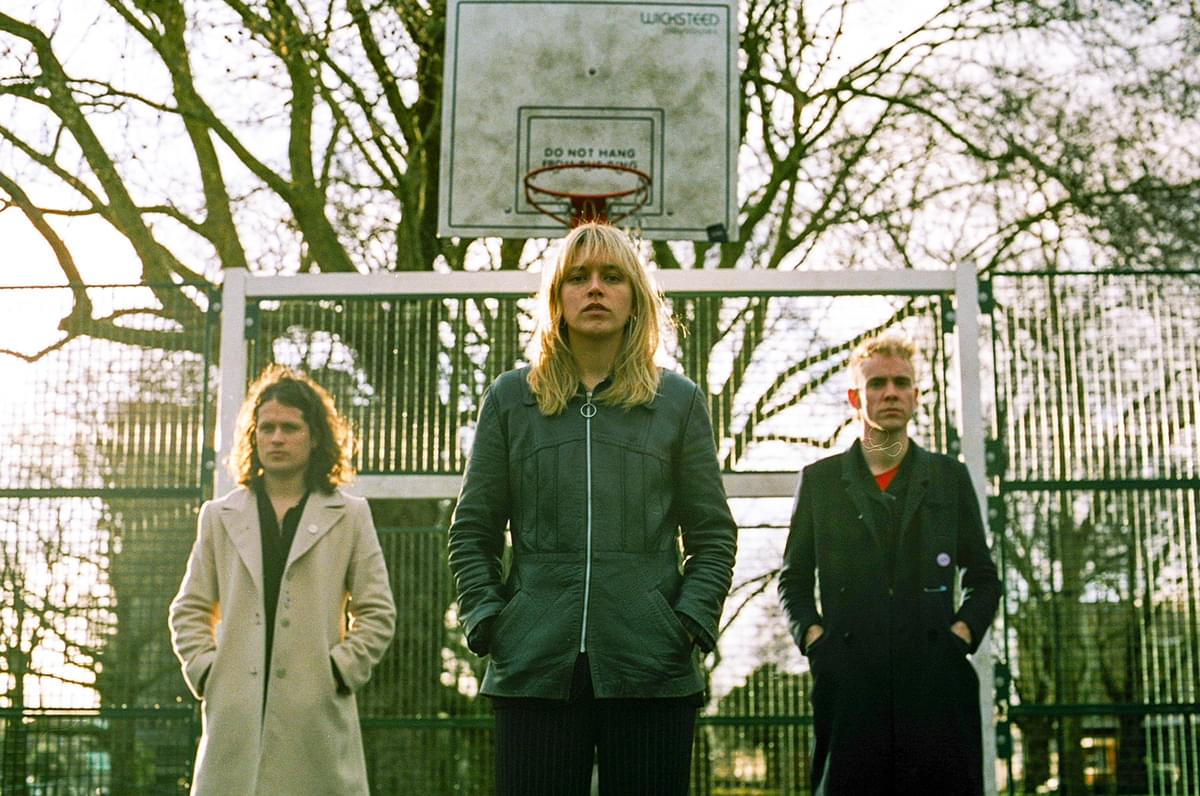 On the Rise

Whenyoung
11 April 2019, 12:00
Whenyoung's heartfelt power pop isn't afraid to address the big issues facing young people in 2019 but they're still outsiders with their own agenda.
Although, Aoife Power, Niall Burns and Andrew Flood have known each other since childhood, the formation of whenyoung was almost unintentional. "We moved to Limerick as friends because London was the city that always had amazing bands and and alternative culture," Flood explains. "We didn't really know anyone or what we wanted to do and we formed the band here, as something to do initially but then it just kind of started going somewhere."
While they haven't been playing together as long as some, they are a tight-knit group with a shared vision and all three members contribute to the songwriting process:"As a three-piece we rely heavily on each other. We all have our own role in the group."
Despite basing themselves in London, their initial template was heavily inspired by the New York cool of the Velvet Underground. It's well-worn territory but over the last couple of years, their sound has steadily evolved in a more contemporary pop direction that allows them to transcend this obvious influence. The band concede that while the Velvet Underground are still a big inspiration they exert less of an influence over the way their music actually sounds. "We originally bonded over them as friends because they started something huge together and you can hear that in their music," Flood says. "But it's not just that:" their artwork and whole aesthetic is so influential."
Whenyoung aren't the only group of friends who take inspiration from the Velvet Underground but what sets them apart from the other indie rockers gigging around London is the fact that musically, they've retained an outsider's perspective. "Moving to London has opened our eyes to different bands, cultures and ethnicities but our new music definitely has an Irish element." While moving to London might have catalysed their development as individuals, it has perversely led them to revisit their childhoods in search of a musical identity: "the artists we've grown up with like Enya and Sinead O'Connor share a sense of place, history and folklore that shapes us subconsciously as much as anything."
The lingering impact of their Irish roots is not only evident in Aoife Power's accented vocals but also in whenyoung's emphasis on traditional melodies. "For us, melody is key," says Flood. "We always build a song around the melody, it helps us get a sense of the song and the feelings it evokes and then we start thinking about the lyrics." Their diverse output to date shows the merits of this approach. Previous single "Pretty Pure" is an updated take on Guided By Voices style guitar pop, while the anthemic "Never Let Go" leaves more space for a pulsating bassline that reverberates around Power's echoed refrain.
New single "Future" sits firmly at the pop end of the band's spectrum. The song is built around a simple synth riff that allows whenyoung to fully embrace their pop sensibility. It sounds like an effortless progression into a more accessible mould but the band are adamant that there's more here than meets the ear. "Future is an older song that's taken a bit of reworking and frustration with how it was coming along. We wrote it around a friend's passing through suicide and it's very much a song about dealing with those emotions and trying to look to the future."
Of course, many songs derive their energy from the trick of contrasting dark lyrics with a jaunty tune but few can match whenyoung's ability to craft uplifting earworms out of such tragic subject matter.
Consequently, it comes as a bit of a surprise that when asked to name the band's most important song, Flood opts for "The Others" a raw, punky song that is unashamedly caustic in it's criticism of the status quo: "Aoife was working around Kensington as a gardener when Grenfell happened and that song is about classism and the people left behind." The song hints at the band's ability to shift into an angrier gear and live it serves as a furious counterpoint to the rest of their set.
Refreshingly, the band take their responsibility as a live act seriously something that can't always be said of emerging artists. "There's a really special feeling that comes with playing live, when the audience is right you can create special moments and I think that's the best part of being in a band."
If 2018, was a big year for the band, in terms of songwriting and honing their live act,then 2019 looks to be the year the band break into the wider consciousness with debut album Reasons to Dream dropping on 24 May: "Last year felt like a huge landmark, if 2019 can be as good or better that would be incredible."
They're clearly an earnest bunch but ultimately, whenyoung's success will hinge on the strength of their material. Their output so far has managed to deftly synthesise raw indie rock with the kind of big pop hooks that could see them appeal to a mainstream audience. Armed with a timely message and a broad, optimistic outlook, whenyoung are exactly the sort of band that have the potential to be massive this time next year.
Get the Best Fit take on the week in music direct to your inbox every Friday