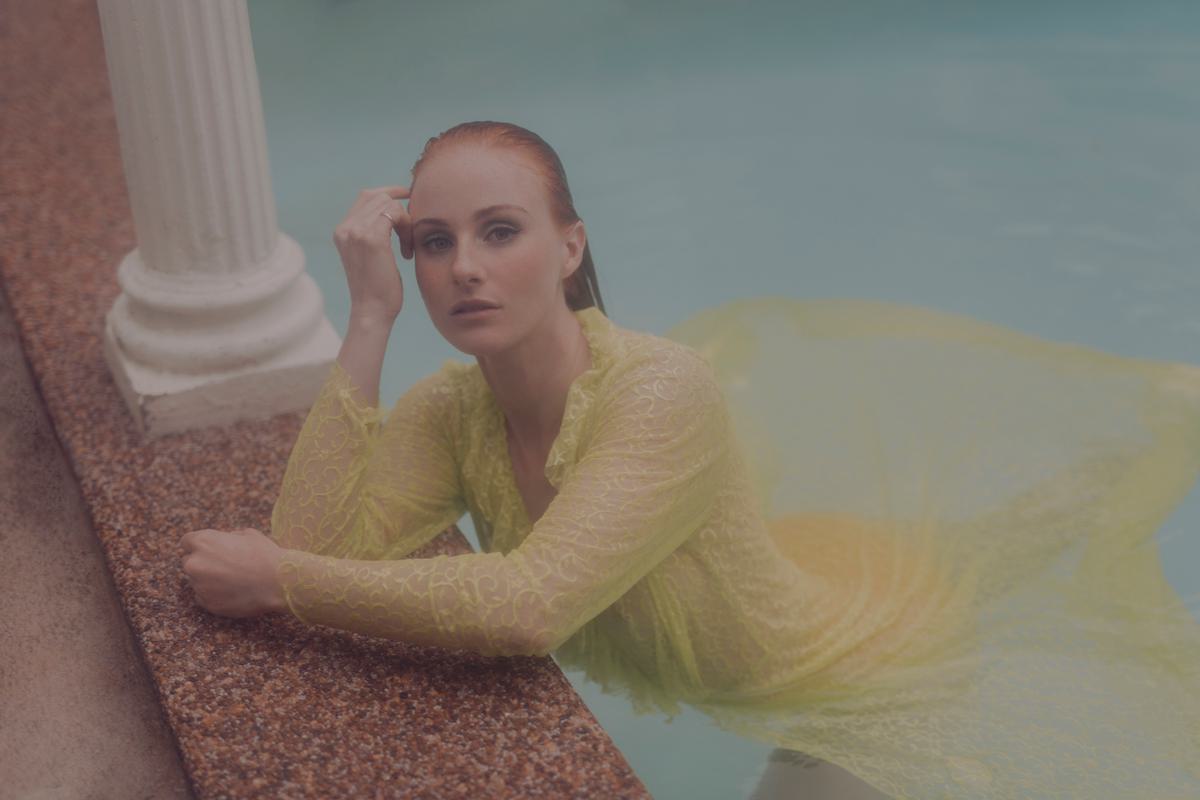 On the Rise

Vera Blue
28 October 2022, 09:00
Australian popstar Vera Blue found the power in harnessing her emotions, overcoming anxiety and learning to love again.
"I was experiencing all these beautiful emotions of falling in love and learning to trust again but at the same time I was having symptoms of dark depression and really intense anxiety and I didn't want to accept it," says Vera Blue, real name Celia Pavey, talking around the journey to her new record, Mercurial. "It was a weird clashing of all these feelings."
Written across four years while taking in breaks for international touring, the kindling of a new relationship, battles with mental health, and a little touch of pandemic, the road to release has not been an easy one.

Pavey grew up in the town of Forbes in New South Wales, about five hours inland from Sydney. From singing at church with her mum and older sister to taking violin lessons as a young child, she describes her upbringing as musical. "We couldn't really avoid it," she laughs.

Not knowing what she wanted to do when she finished school, Pavey decided to move to Sydney to pursue music in some form. She landed a place on a performance course at the Australian Institute of Music, but her education only lasted half a year. "I was in Sydney so I was going to gigs and connecting with people and learning to feel comfortable performing in front of an audience, which I think is the biggest thing," she says.

The Voice had just finished its first series in Australia, and friends pushed her to apply for the second. Unsure if it was really what she wanted, she put together the requested audition videos, trying to send the email in from her failing university-accommodation wifi, eventually giving up. It wasn't until days later that the email miraculously sent, and Pavey was invited to the blind auditions in return.

Pavey won a spot on the show, finishing in third place having built up an audience for her folk-themed covers. It's an experience she still holds in a positive light. "I feel like it's nothing to be ashamed of. It's quite empowering," she says. "I look back on it and I used to maybe cringe, but now I'm so many years beyond it I'm like, that was a stepping stone. It was a really amazing experience and I learned so much from it and now I'm here today."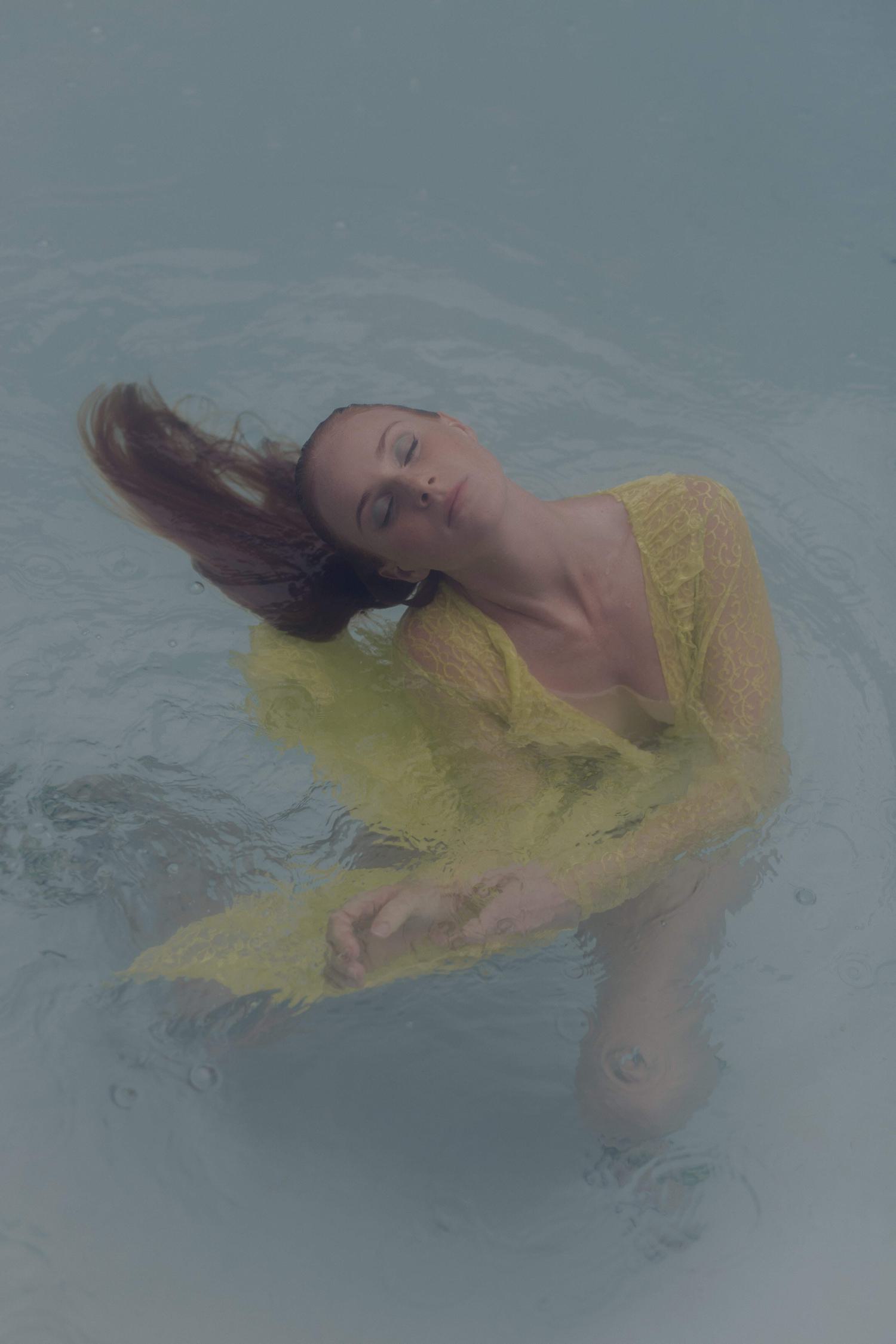 Releasing an EP under her own name which followed the folk touchpoints she harnessed on The Voice, Pavey began to wonder if she was heading in the right direction. She started experimenting with electronic music and pop songwriting, using artists like FKA Twigs and Banks as references. Meeting producer/songwriter brothers Andy and Thom Mak at a songwriting camp, they shared an instant connection. "Before I even had the name Vera Blue, we'd written the EP and the rest is history. I just loved working with them so much," she says.

Her debut EP as Vera Blue, Fingertips in 2016, saw expansive production aiding her striking vocals into slick RnB-indebted folk-pop, a brave step forwards from her previous incarnation. "There's just something electric when we're in the studio together," she says. "We also waste a lot of time laughing and just talking shit, which I think is also the beauty of working with them. It's not all serious and writing songs about heartbreak."
Putting out her debut album Perennial a year later which hung off the darkness of a break-up, her stark voice and confessional delivery matched perfectly with their contemporary production and opened the door for a feature with Flume, international shows, and an intense period of work. But for all her professional success, Pavey's schedule began to take a toll on her mental health. "I always try to figure out what triggered it or what to blame it on, but I have to accept now that I was just going through a lot of changes," she says. "I think stress and touring and being burnt out as well."
Her new album Mercurial, out today, is the product of all those mixed emotions, the challenges and triumphs of the last four years. Starting to write the record in 2018, Pavey worked with the Mak brothers in two week bursts between tour dates. Having developed such a close relationship over the years, she felt able to truly open up to them and process everything she was going through. "It really is all about trust and comfort," she says. "I went from struggling to talk about my feelings to I feel like now when I go to the studio with them I'm just like, guys, I had the most fucked experience on the weekend."
The pandemic provided an unwelcome interruption, as Pavey discovered she couldn't gel with writing over Zoom. As soon as Australia's lockdowns ended, she was back in the studio, setting to work creating a record that reflected the various snapshots of her life.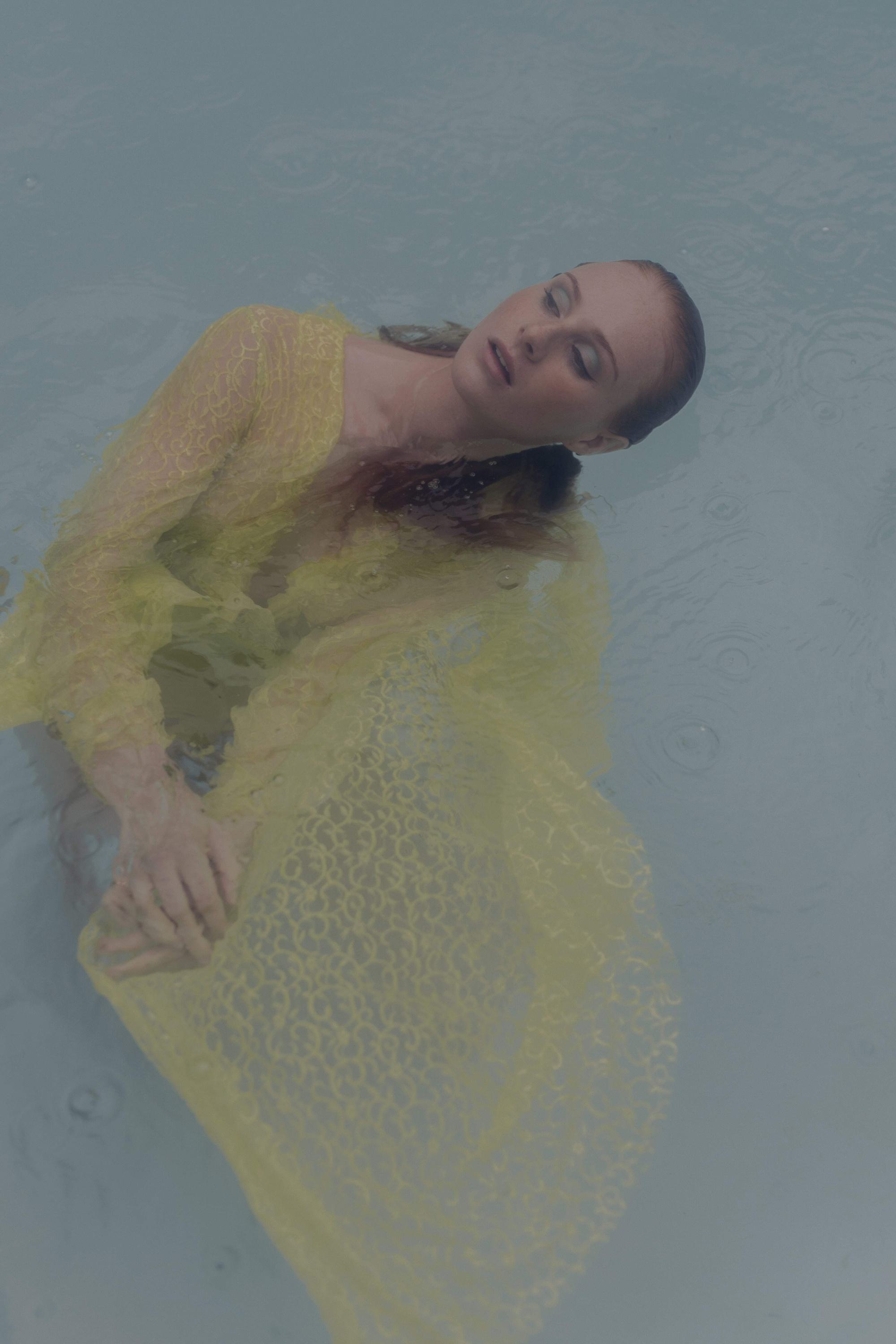 Album opener "Alright Now" acts like a mission statement of a pop banger, dazzling bright production with introspective but self-aware lyricism. It's full of colour and absolute in its intentions. Across the album, the writing feels instant and the song structures are built to be followed. It's all warmly familiar and intimate. Tracks like "The Curse", "Mermaid Avenue" and "Trust Fall" bear their impact in their confessional quality, balancing the act of relatability alongside personal narrative, while the album's centrepiece, "Everything is Wonderful" encapsulates Pavey's personal journey, swinging between contrition and fascination across prickly, brooding and expansive production.

The naming of the album was an important declaration for Pavey too, as she hopes to celebrate the power of emotions, spotlighting that changes can be healing, restorative and ultimately, beneficial. "There was a lot of learning and nurturing and trying to understand myself throughout the process of this album," she says. "I like to explain it as being messy and all over the place, because that is what and how I felt over the past few years. I've been all over the place. I think it's messy but it's beautiful."