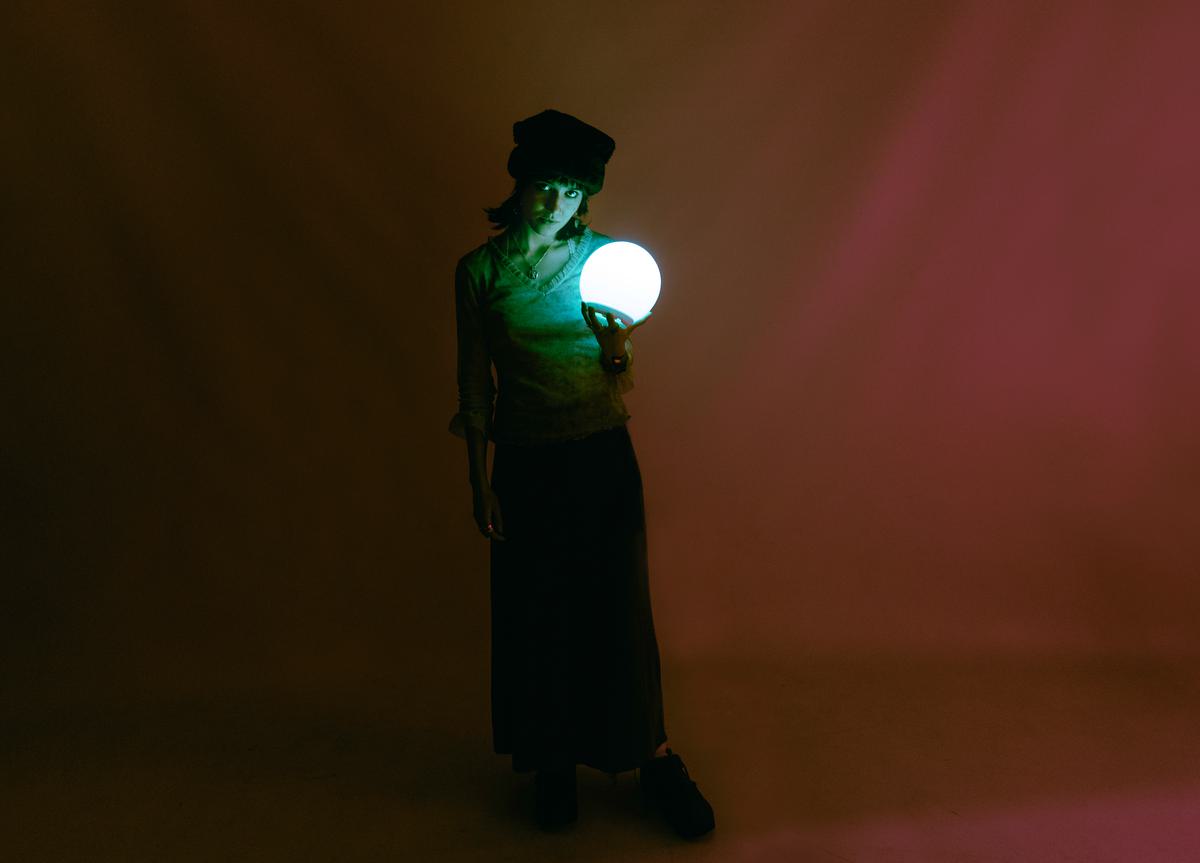 On the Rise

Trout
16 November 2023, 15:55
Chess Club-signed Trout on her journey from Copenhagen to becoming one of 2023's most exciting new talents.
The pseudonym of 23-year-old Cesca, Trout creates a sound that's vivid and perceptive – a combination of roaring guitars, heavy drums and a peerless vocal delivery that aligns her to a movement of artists including Blondshell and Soccer Mommy, inspired by the more leftfield moments of '90s grunge.
Colourpicker, Trout's debut project, is years in the making, a collection of six songs that Cesca says pinpoint that moment in time when the world was wishing for something greater than being stuck at home, staring at the same four walls. "Looking at the songs all together now I can see how similar they are," she says. "Being written during lockdown, they're about being stuck in one place and striving for something more. It was difficult, because I definitely had to have a break from writing post-lockdown, as I felt my style was getting quite different, so getting back in that mental headspace was tough. But now that it's out, I feel I can step away from it and feel like I don't have to get into that mode."

It's been a long journey for Cesca to her adopted hometown of Liverpool. The child of an Iranian mother and British father, she grew up in Copenhagen until she was nine, before her family moved to rural Wales. "A particularly Welsh part of Wales," Cesca adds, where Welsh was commonly spoken across the community. "It was quite a shock. I didn't know how few people spoke Welsh until I left the town really," she recalls, "but I'm very proud of being able to speak it and having the opportunity to learn it because I can see how important it is for everyone in the area and to me now as well, it's really lovely".
While Cesca had shown some interest in music in Denmark, it wasn't until she was 11 that it really caught her attention – thanks in no small part to Jack Black. "I loved School of Rock," she tells me, "I wanted to be in that band!" From there, Cesca was inspired by KT Tunstall to learn more about the creative process and invest in a loop pedal. By 13, she was hooked. "Music was always on my mind and I always just wanted to go home from school and write. I didn't want to go to school, I just wanted to play with my loop pedal all day. I didn't have any friends who felt that strongly about something so I knew it was special."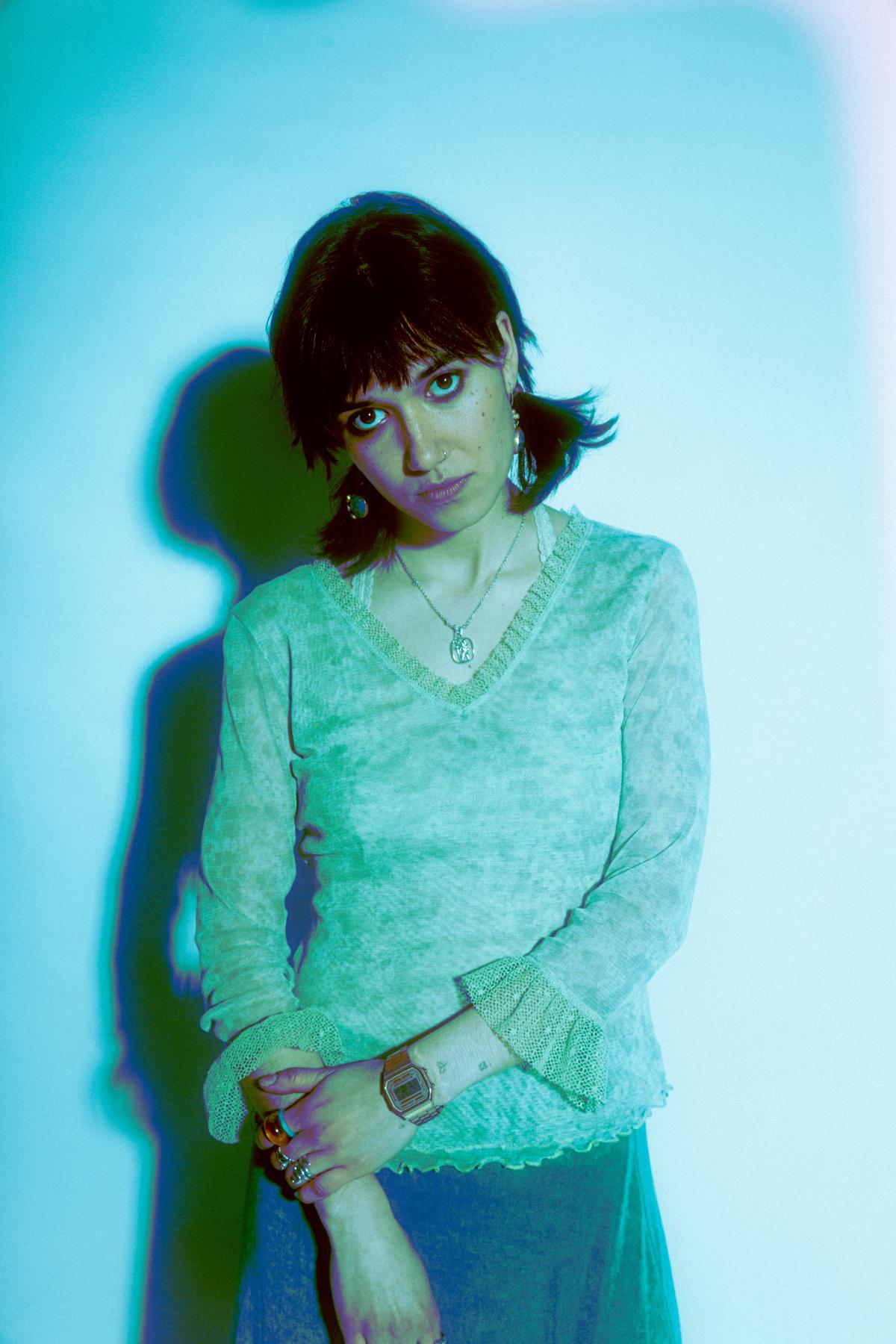 It was while reading a music magazine, however, that Cesca realised her relationship with music was more than a casual interest, and also began to understand herself more. "The magazine had fun facts about your favourite artists, and it said that Lorde had synesthesia," she recalls. "It described what that was and I just thought, 'That's what I have' – and that's how I figured it out. It means that the wires between your senses are crossed, so some people can smell colours or taste sounds."
She would later name her record Colourpicker in honour of her synesthesia. "It's a fun experience all the time," she explains, "but it can get tiring. For me, it's sounds and visuals, so anytime I hear anything I can see it as well. It is distracting, but also very lovely."
Her experiences of being taught music very nearly put her off pursuing it in college, as she hated the theory. Moving to Liverpool to study at LIPA, she taught herself production and began releasing music under the Trout moniker. Within months, labels began getting in touch – including the much loved Chess Club, who put out early music by the likes of MØ, Wolf Alice and Jungle, and whose current roster includes the likes of Alfie Templeman, Coach Party and Pixey.
"They were sent my song 'Bugs', which I released on my own last summer, and I got to speaking to [Chess Club founders] Pete and Will more about management," Cesca recalls, "but then it turned into a potential deal. They came for a live show and we agreed they'd be up for it if I could put together a body of work. So I finished that as quickly as possible and they've been onboard ever since."

Cesca continues to self-produce her work. "I've not done it any other way and it just feels good this way," she tells me. "It allows me to develop myself, but maybe one day I'll start working with someone else."
With Colourpicker out in the world, and more music on the horizon for next year, Cesca is taking it all in her stride. "It's an exciting time" she smiles. "I'm just happy that people are listening to the music and enjoying it".
Up next for Trout is a headline show in Liverpool. More than just a regular gig, the venue will also host a variety of stands and stalls featuring many of Cesca's talented friends, offering everything from handmade jewellery to crochet and screenprinted wares. "We kinda wanted to make it more of a friendly gig rather than just a show in the dark," she says. "I wanted to create more of a world around the music than just a person singing sad songs."