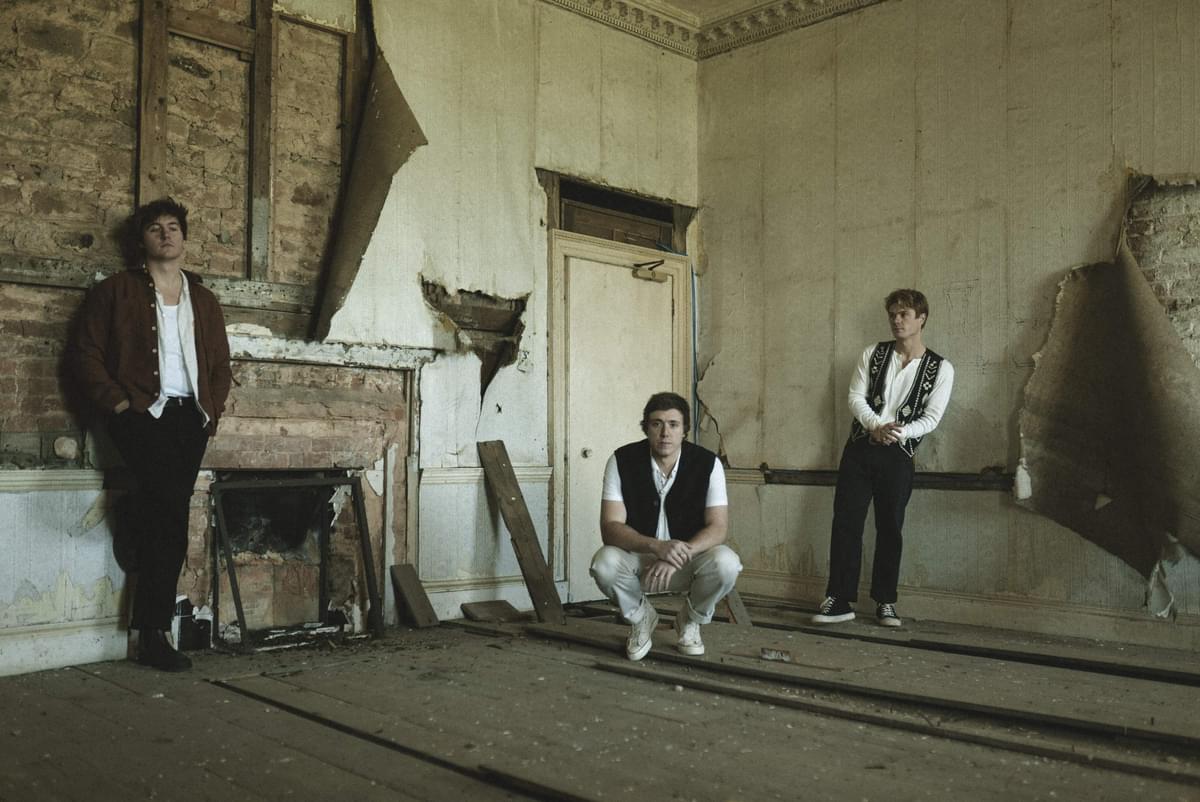 On the Rise

Tors
06 January 2023, 14:00
From constant touring to industrious songwriting, Devon trio Tors are embracing all that comes their way.
It's a cold December morning, the heating has gone down in the band's studio barn and lead singer Matt Weedon is off sick. Drummer Jack Bowden and bassist Theo are both working from home, their wifi sporadically cutting in and out. All in all, it feels like a tough morning, but when Ainsley Harriott is mentioned their spirits pick up. "We got to the point that on our rider for any gig we play is a signed photo of Ainsley Harriott," continues Jack.
"He needs to be in a music video," says Theo. "That would be everything to me."

Brothers Ma and Theo grew up entrenched in the world of music. Their grandfather was Bert Weedon, whose book Play in a Day is credited with teaching guitar to the likes of Paul McCartney, Eric Clapton and Mark Knopfler. "We'd obsessively pour over his guitar collection and he'd teach us little things to play," says Theo. "It was nice to have that, to see someone in your family who had that music career and made it an achievable goal."

Born and raised around the South of England, they eventually settled in South London after school, Theo studying a script writing degree and Matt playing in a 00s indie band rocking "thin cardigans and even thinner ties." Eventually getting their break when one of their tracks was used in Skins, he did the rounds playing at the TV show's notorious regional parties, while Theo landed a gig as one of the show's contributing writers.

When the indie sleaze bubble burst, both brothers moved out of London to Guildford where they decided to start making music together. They placed an ad for a drummer on Gumtree. "Even at the time Gumtree was on its way out," laughs Jack, the only applicant bar "a sixty-year-old dude." They went for a drink and hit it off, offering him the gig without an audition.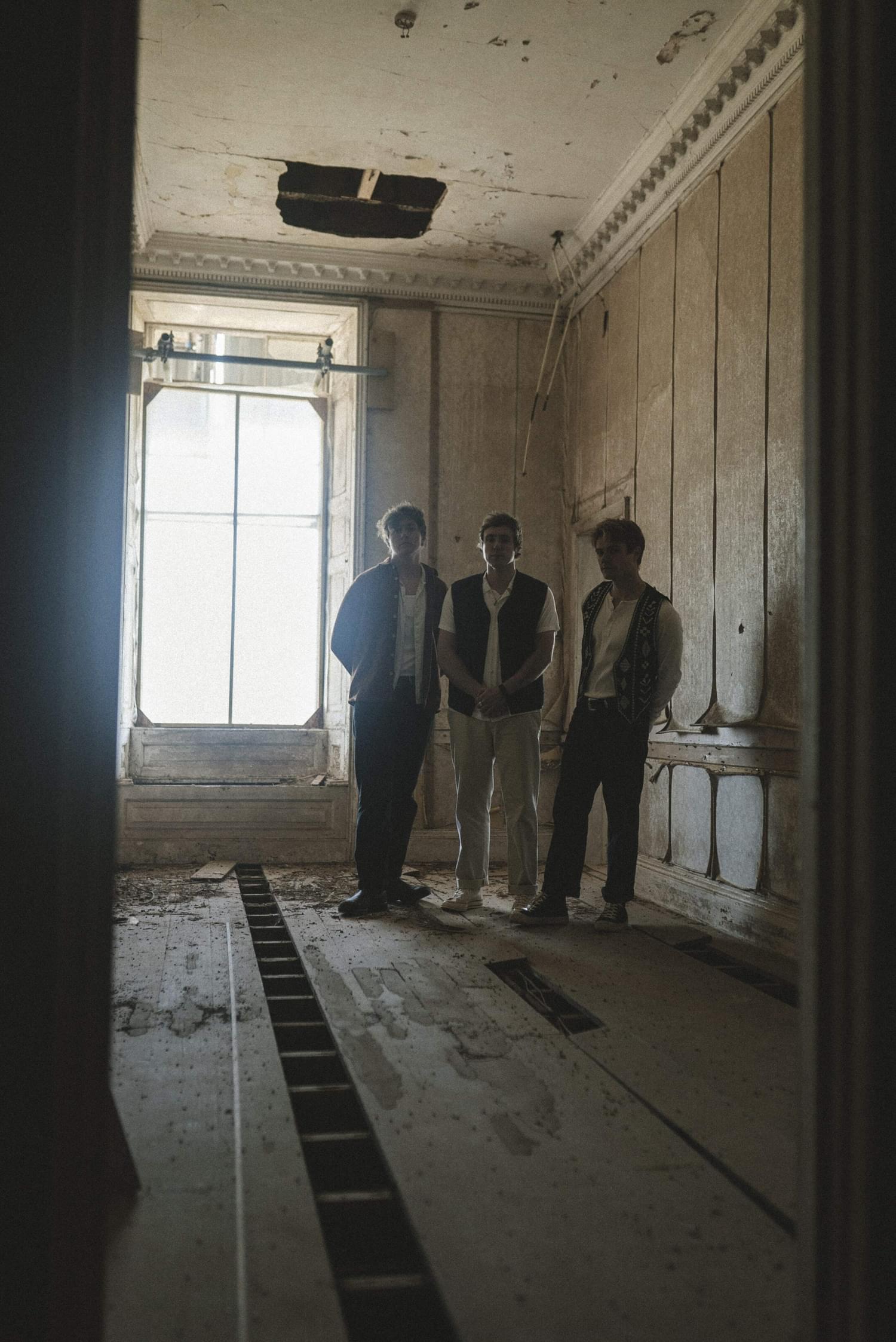 Jack was in Guildford studying music at Surrey University. The son of two music teachers, "It was gonna happen," he laughs. Initially the band was a five piece, but slowly shed members until Jack, Matt and Theo remained. Focusing on their live show and picking up a run of support slots and festivals meant they were rarely home. Together, they decided to move out to Devon where all three members had former roots. "We got a bit sick of London, writing in London and living in London," says Jack. "Down here, we've got an old converted barn which we've made into a studio, we've got slightly cheaper rent."

"I missed the countryside and the band is named after these rock formations on Dartmoor National Park called Tors, these big cliffs," continues Theo. "Now we've moved back here, we live like retired men a lot of the time."

But behind the gentlemen of leisure facade lies an industrious work ethic. Since their inception in 2016, the band have released a continuous string of singles and EPs, only pausing briefly during the pandemic to align their plans with new management. While many of us sat refreshing The Guardian's covid case-tracker, Tors were leaning into their creativity.

Once Jack joined the band and brought his production chops they became a songwriting unit with Matt working on topline and melodies and Theo taking over the lyrics. "That first lockdown was totally random. I think we all just walked a lot, or sat in our flats and got sad. From that point it was tricky, but we shifted our focus towards songwriting," explains Theo. "We were doing two or three sessions a day. We'd work with people from Australia first thing in the morning, English people during the daytime, someone from LA or New York in the evening."

Their aptitude and prolificness led to co-writers with the likes of Declan J Donovan and Dean Lewis, and a publishing deal with Reservoir which conversely brought the focus back on their own project. Their new A&R worked with them to collate their previous works into a forthcoming release. "There's over six-hundred songs in our Dropbox so trying to sift through what we really, really wanted to release and what made sense sonically, and storytelling-wise as a cohesive thing - it's the first time I think we've felt that we have something really worth putting together as a body of work," says Theo.

From "Garden On The Kitchen Floor" to "I Don't Miss You", their new songs are rich in harmonies, focus on colourful storytelling and rip at those all too relatable heartstrings. They're full of pop drive and passionate dynamics, none more so than new single "Anything Can Happen".

Written in the midst of their heaviest session work, when the world felt like it might be ending, it was almost overlooked as a single. "During that period we were writing so many songs for ourselves and others, but when you're a band, every new song is the best song you've ever written. Like, always. So we kept it on the back burner," says Theo. "It's about depression and the weight you can feel and that rut you can get yourself stuck in and it becomes this weird, unhealthy cycle of vicious habits. The chorus is this hopeful reply to that. So if the verse is where you are, the chorus is where you want to be."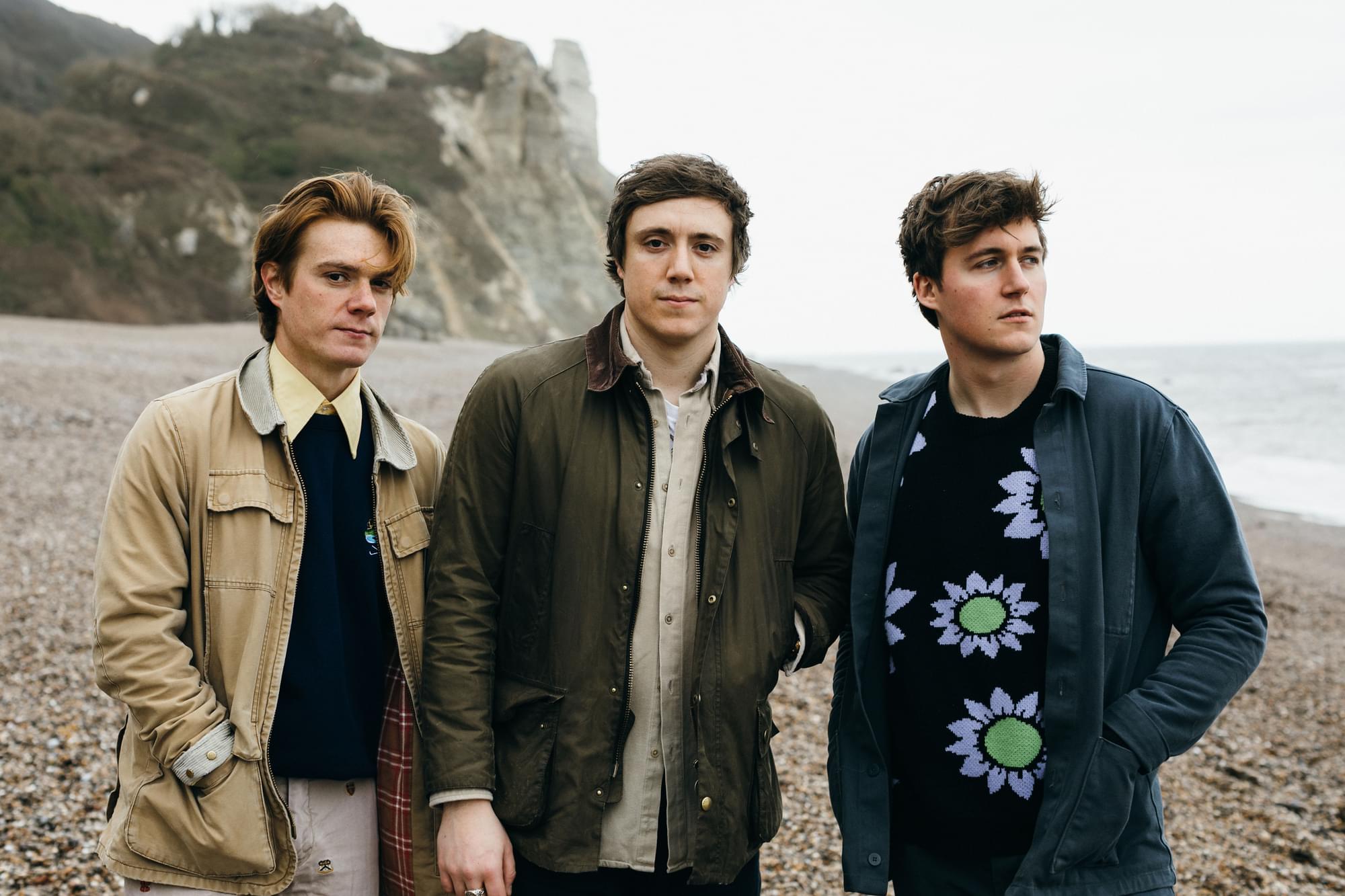 It wasn't until their manager pushed them to film some TikToks in a church, "because that's what bands have to do now," that they really understood the song's potential. Once they shared the acapella clip it began to blow up and other versions followed suit, the song's rousing melody and vulnerable message instantly connecting with fans old and new.

"I clicked on one of those videos and clicked on who's dueted it and there's so many people talking about if you're having a shit day, stop and think, everything's gonna be alright," says Jack. "To us, we like it as a song but it's actually meaning something a bit higher level than that, which is always a nice moment knowing it's making a bit of a difference."

For Tors, anything really can happen. Fingers crossed it's Ainsley next.
Get the Best Fit take on the week in music direct to your inbox every Friday