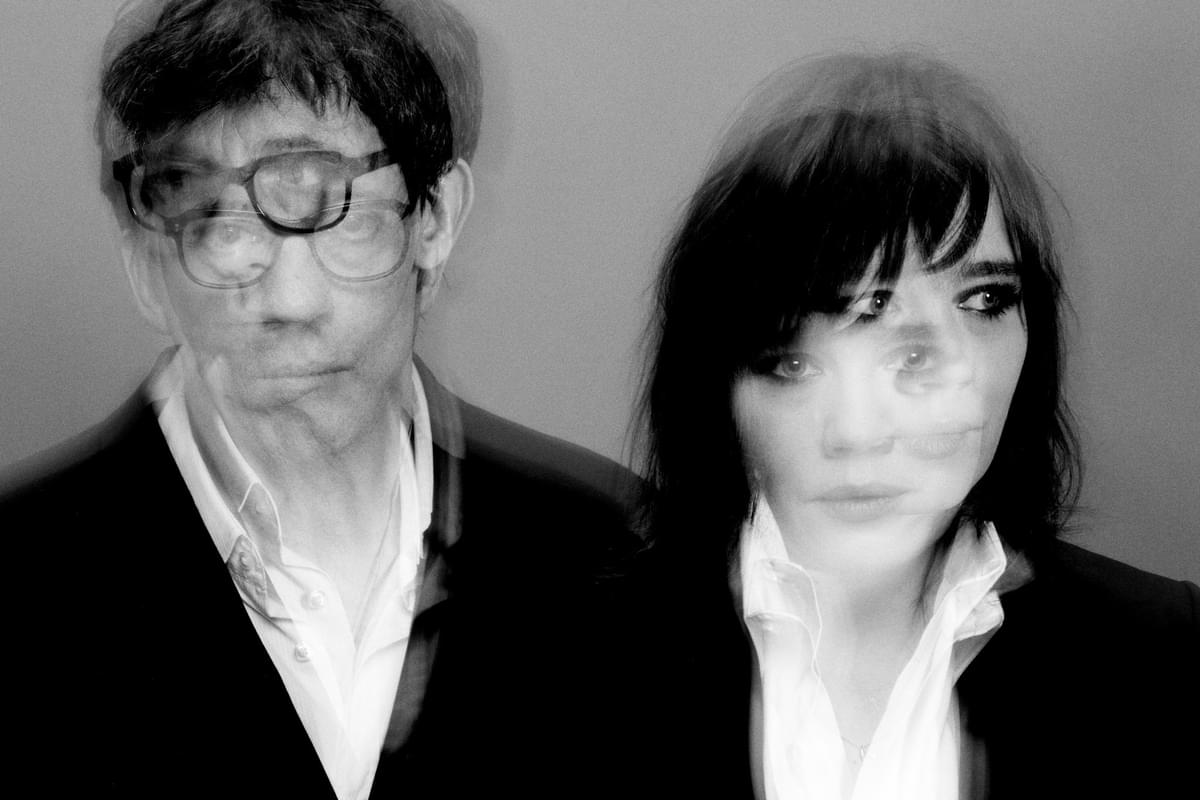 The WAEVE are drawing out the blood and guts of their influences
25 January 2023, 16:00
When Graham Coxon and Rose Elinor Dougall met at a fundraiser for the Lebanese Red Cross three years ago, neither could have predicted where things would lead.
It was December 2020, that brief window of respite between the second and third national lockdowns. Live music had returned, in a limited way, but the chronic anxiety of the pandemic still hung in the cold air.

Coxon – to use his exact wording from his recent autobiography – had "fled" back to London from LA in the spring of that year, during Covid's first assault, with his marriage and his mental health in tatters. When he was approached to play the fundraiser at the Jazz Café in Camden Town, where he has lived on and off for over 20 years, he says the idea of playing solo and acoustic was a "terrifying prospect" after such a long time away from the stage.
Not that you would have known it on the day, necessarily. In one clip from the show Coxon sits bent over his guitar, grinning as he picks out the chords of "Walking All Day", a scrappy little country blues song about walking around and feeling strong emotions. Which, in a way, is how The WAEVE got started too.
Although their paths had crossed fleetingly over the years, Coxon and Dougall had never had a proper conversation until that night. As Dougall elaborates over Zoom, "I'd had a few drinks and I said to Graham that we should write a song together someday, thinking it would never happen. But we ended up meeting for a socially distanced walk on Hampstead Heath over Christmas, talking about music and our lives, both feeling a bit broken by the world."

She teases Coxon, sitting beside her, about him being very keen at the time, giving a first glimpse of the easygoing chemistry and shared sense of humour between them that comes through loud and clear by the end of our chat.
It's an obvious place to start, but we begin with the origins of their unusual band name. Dougall points out that both she and Coxon are Pisceans, and that this watery coincidence and the connection that they both feel to the British landscape and coastline has been a safe, reliable haven despite, as she puts it, "a complicated relationship with this island."
"Our points of reference have come from English folk music, prog or punk, and the music is a kind of reconciliation of feeling at odds with what is happening in this country," she says. "A lot of the lyrics are about water and the sea, and there's an identity that you can hold onto in that. So we decided to spell 'wave' in the way that old English spelled 'the sea', as in S-A-E."
At the time, Coxon hadn't written anything new for almost a year – he calls it "a time of mega-despond" – but his chance meeting with Dougall suddenly offered a window through which he could see the potential to create something people wouldn't necessarily expect from him, something with "rich chord progressions."
"I thought it was an opportunity to do something that was just so different with someone that I felt at home with, musically at least, at the time," he says.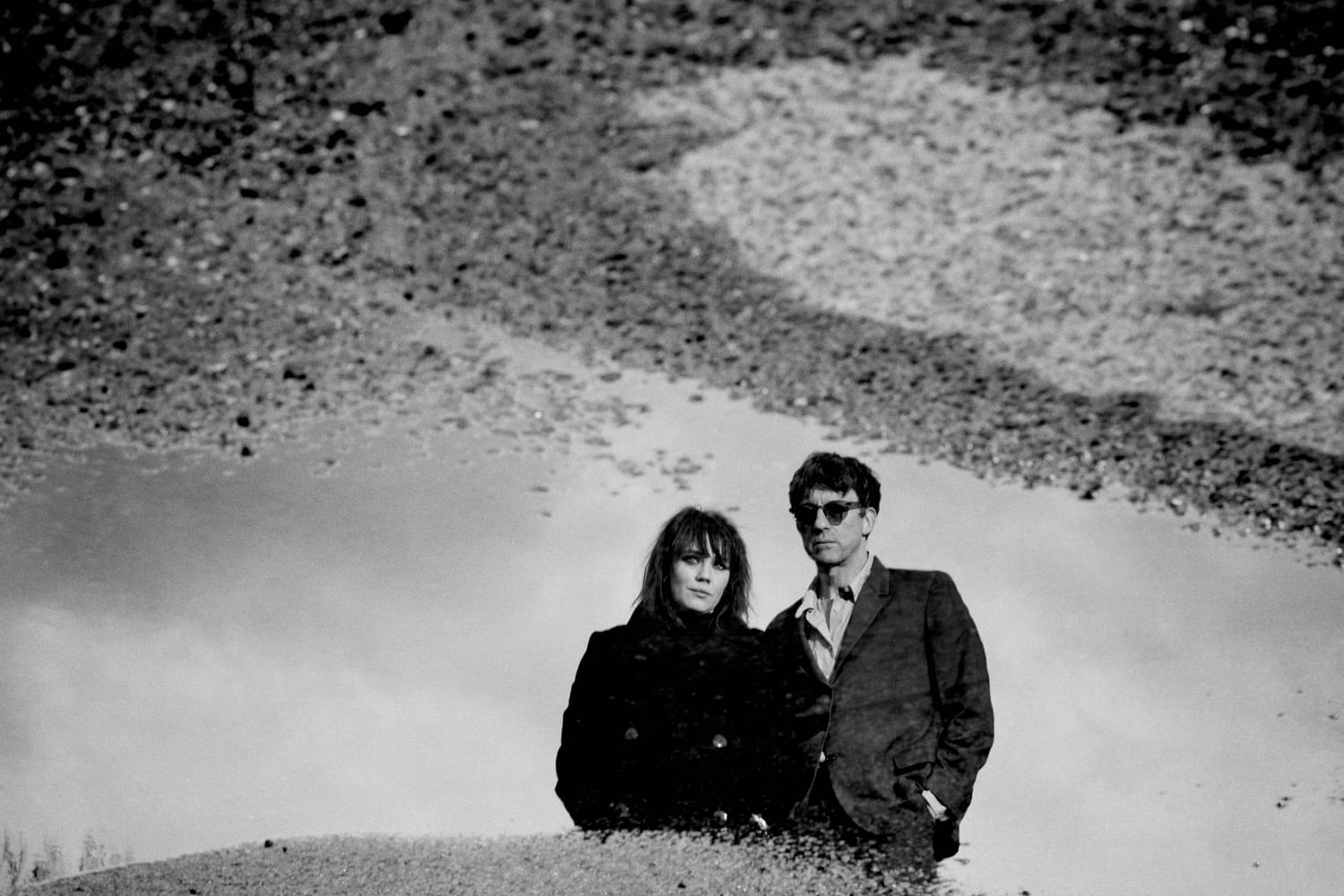 The fact that there surfaced enough songs for an album was a surprise to them both. Neither had a gameplan at all at the start. They were just happy working at their own pace, with no label, management or producer looking over their shoulder. Then, as the ideas morphed into something bigger than one or two tracks, The WAEVE began to gather momentum.
"It became a shared identity and something of its own sonic universe," says Dougall. "It moved into all these different territories that neither of us expected. It felt like a really great incubatory environment, and it brought us back to life."
"The room that we worked in was very small," explains Coxon. "We didn't know each other very well, but it didn't ever really feel awkward. People probably imagined Graham Coxon and Rose Elinor Dougall as some smoky, acoustic-y stuff, but it didn't turn out that way at all. It just felt like there was nothing much to lose."
In terms of the mechanics of coming up with the music and the lyrics, I was intrigued to know how this played out during the album sessions. Dougall laughs. "Graham had to play the guitar. It just wouldn't be right coming away without some proper guitar moments from Graham Coxon."
There are plenty of those, but it's the surprise addition of saxophone that really helped to shape the multi-angled outline of The WAEVE. Once Coxon's classical training in the instrument came into the picture, Dougall says "it became a cornerstone of the song palette that we could claim as our own. It pulled us into a fresh new territory, and we just had to chip away to find what was our sound."
The duo brought in James Ford to handle production duties. Dougall had known him previously and had always wanted to work with him someday.
"Having been stuck in a tiny room together for all that time, it was a healthy thing to take it out of that space and have someone else give a little bit of objectivity to it," she says. "We needed someone that we could trust, who wasn't going to have a big fat ego that needed to lay its mark on the whole project."
Coxon engineered most of the album, so when it was presented to Ford it was close to a fully formed production. But that doesn't mean his influence wasn't felt. "He knew that we needed to widen it and get some air into the record," says Coxon. "To replace some of the synths, add in other instruments like the flute, and to record the strings properly with real string players."
As the music evolved, so did the emotional side of their partnership. "We got to know each other through the music, as naff as that sounds," says Dougall. "There was a level of intimacy and trust that allowed some risks to be taken, and we managed to create a space where we could exist naturally in the music and as people. That's a real gift that doesn't come around very often."

Across the album, the duo often use references to mythology and folklore as vehicles to express their feelings and stories – to help "cushion the blow of the more confessional stuff," as Coxon puts it. "The themes of the album just unfolded by themselves, as we got to know each other. I'm not against sentimentality, but it is balanced out with a sort of rawness of emotion. Not quite cruelty, but certainly darker feelings."
From the shapeshifting first single "Can I Call You" to the strings and saxophone heavy "You're All I Want To Know" – "a happy ending, of sorts… I guess," says Coxon – The WAEVE is an erratic and blindsiding listen.
"I like the way it keeps the listener guessing," Coxon continues. "It's vague enough at times for people to be inside the music themselves, but we also wanted it to go off into the distance at the end. It's about as sentimental as we could take it." "I really respond to music that's emotionally available," says Dougall. "I'm only just beginning to get a perspective on what we've made."

"I'm not against sentimentality, but it is balanced out with a sort of rawness of emotion. Not quite cruelty, but certainly darker feelings."
(G.C.)
Among the album's best moments is the more folky "All Along", in which The WAEVE add into the mix some more unusual instruments, including the cittern (a member of the lute family) and a six-string bass once owned by American bassist Larry Graham Jr. "What was really impressive with Rose's melody was that she was really singing the changes, going into the minor and into the major," says Coxon. "The lyrics do make my blood run a bit cold, though."

"Obviously I love all that folk stuff, but what are you going to do in that world in 2023?" says Dougall. "I'm not interested in the whimsy of folk music. We needed to draw out the blood and guts of it. I wanted to turn this song into something really thick and dirty."
For inspiration, she turned to singers like Anne Briggs, Sandy Denny and Karen Dalton, singers with "lived in voices" and songs about tragedy. As Coxon explains, "When the old folk songs were written or handed down, they were the stories or the news bulletins of the day, so they were shockingly, dispassionately presented."
"I'm against the idea of what most people think folk music is. Songs like 'Bruton Town', 'Lucy Wan', 'Bill Norrie' –– they are all about the tragic occurrences when everybody is trying to do the right thing, mixed in with murder, incest, and all sorts of stuff."
"There's a feeling in this country at the moment of reclaiming the idea of what English folk can be," says Dougall. She points to bands like Caroline and The Shovel Dance Collective as examples of artists pushing back against the co-opting of the cultural identity of folk music "by some really dark elements."
"I was always very jealous of the Celtic cultures because there's an unabashed pride that you can have if you're from Scotland, Wales or Ireland," she says. "It doesn't have the same connotations as being English."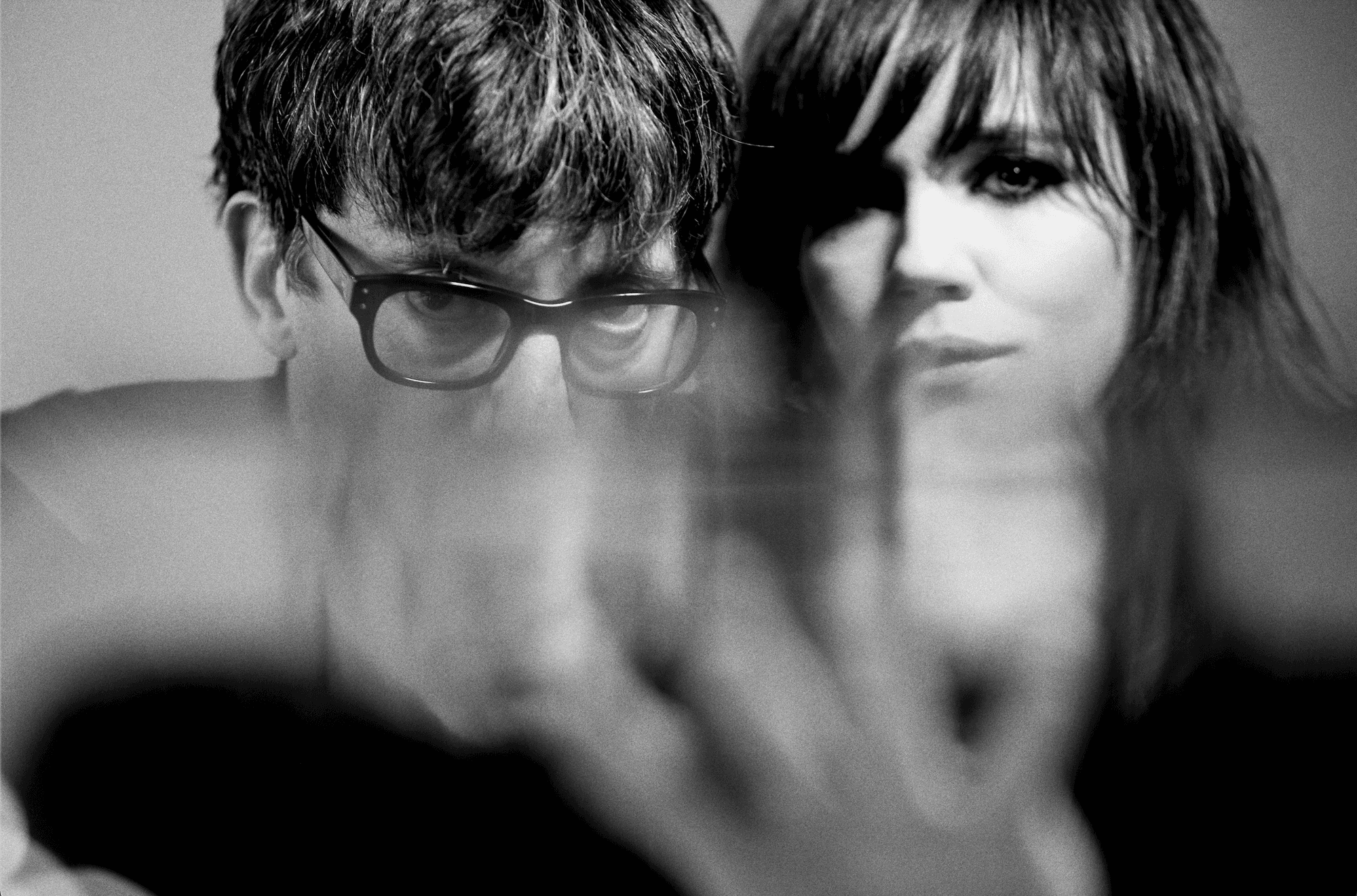 Recent single "Kill Me Again" is another major highlight from The WAEVE. There's a real intimacy about it, with superb interplay between their two voices. "That song came later in the writing process, so we felt like we could have more confidence, more swagger, and it could be a little bit sexier," says Dougall. "It has that unhinged sax. It has a physicality to it that I really like. It makes me think of Broadcast, who are my favourite band, and I wanted a flavour of that."
With an eight-date UK tour starting in Bristol in March, I ask them which songs they are most looking forward to playing live. Coxon jumps in first with "Can I Call You". "That song will always have a special fondness for me," he says. "When Rose got the first half of that vocal down, I couldn't quite believe my ears. I thought it was fucking amazing."
Dougall picks "Undine". "It feels like it expands in a really interesting way. It's quite exposing, as it's just me and the piano to start, then the violin adds this beautiful, lovely texture to it. I think that song is going to develop the more we play it." Both are very aware of the challenges of bringing such a variety of instrumentation into the live setting. "Graham has, like, a billion things he has to play on stage," says Dougall, laughing.
It's about this point that The WAEVE's third member enters the chat – their newly woken, wide-eyed baby girl, who sits calmly on Dougall's lap as we wrap things up. A perfect time to ask about the future, then, and what it might hold for The WAEVE.
"We want to write another record soon," says Dougall. "It feels like we've found this amazing vehicle and that there is a huge amount still to explore." They both laugh. "We can't really escape each other now, so we may as well make some more music."
"Obviously our lives have changed a lot in the past couple of years, thankfully for the better," Coxon says conclusively. "It will be interesting to see what we want to write about next. But we're both very proud of this album."
Get the Best Fit take on the week in music direct to your inbox every Friday