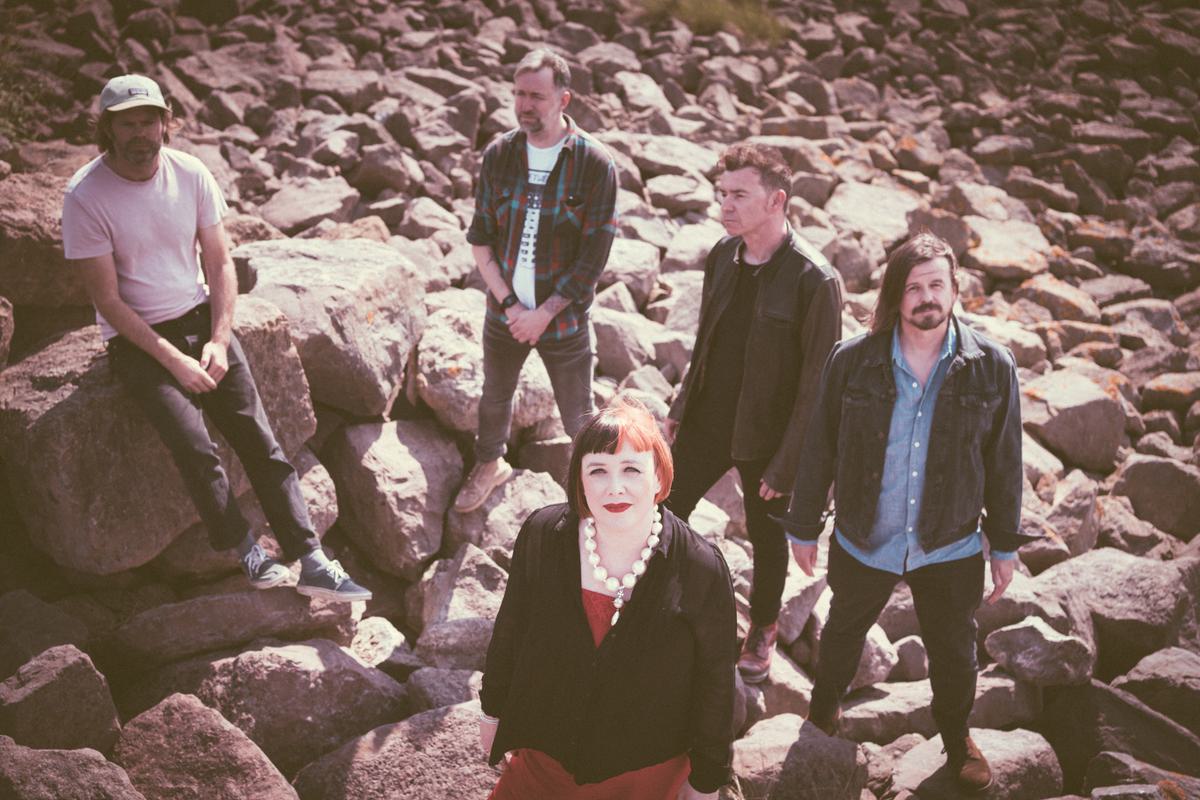 The perseverance of Slowdive
11 September 2023, 12:00
Original Photography by Ingrid Pop and Parri Thomas
34 years into their career, Berkshire shoegaze pioneers Slowdive are more optimistic than ever. With the release of newest venture Everything Is Alive, guitarists and co-vocalists Rachel Goswell and Neil Halstead speak to Ashwin Bhandari about their lifelong musical bond.
During one of the few days of sunshine in a quintessentially British summer, Rachel Goswell appears on Zoom with a warming demeanour and fresh, genuine openness.
On the cusp of releasing their fifth album Everything Is Alive, Slowdive are ready to reflect on more than three decades as a group. As our conversation begins, it's difficult to avoid mention of the first incarnation, and how Slowdive's cult success came at the price of bankruptcy. Although Goswell and Halstead will ultimately admit their enthusiasm fizzled out by 1995's Pygmalion, the pair are also equally unphased by the harsh criticism they were given by other big bands and music journalists at the time.
"I wouldn't ever expect anyone to come back and apologise, to be honest I personally would find it deeply uncomfortable," Neil Halstead offers, when the topic is broached. "There were some great writers working at Melody Maker and NME but the turnover in bands was pretty quick. They always wanted to kill the old scene so they could move on to the next on. Grunge, and then Britpop definitely had more glamour and rock and roll than what we were doing. We were avid readers of this stuff so we knew that we probably wouldn't get good reviews for long and that's the way it turned out, it never really affected our own desire to make more music… it probably should have!"
On the vocal cynics, Goswell concurs, "I've never crossed paths with Manic Street Preachers but I'm aware that the music journalist who said he would rather drown in a bath of porridge than listen to us again is quite indignant that he gets abuse about it on Twitter to this day. For Manics, I know it was a stupid thing for Richey Edwards to say, but in the end it got them the headlines they wanted."

For Halstead and Goswell, next band Mojave 3 was their saving grace in the aftermath of Creation Records, who kicked Slowdive off their label alongside Swervedriver a week after Pygmalion was released. "Neil had been heavily influenced by Bob Dylan and Neil Young, writing most of the songs for Ask Me Tomorrow which we already knew were massively different to Slowdive. In the same year that Creation had pulled the plug on us, EMI had already given us a publishing deal so we had free use of their studio. I remember recording the vocals for 'Love Songs On The Radio' whilst lying down on a mattress in Neil's kitchen!" Goswell laughs. "But we never spoke about breaking up. Nick and Christian were really just not into it at all by that point. I had gone back to working a normal job just to earn a living. But I think given that we had been dumped by Creation Records and signed with 4AD 6 months later where at that time, those were the two labels which everybody wanted to be on, is something to be proud of."
Unsurprisingly, both Halstead and Goswell's answers centre back to Mojave 3 when asked what their favourite piece of music they've ever worked together on is – most likely due to the solid foundation they managed to maintain when Slowdive fell apart. Having thought hard about everything in their discography together, Halstead settles on Ask Me Tomorrow as being his favourite album that he's ever worked on with Goswell. He admits that in their years of working together it feels like it came together in a simple and organic way. "We recorded the demo that became the record and then I went traveling in Israel, Jordan and Egypt. Unbeknownst to me Rachel had sneaked a copy to Ivo at 4AD records. I then remember phoning Rachel from a payphone in Tel Aviv after I'd been away for about 6 weeks. I was totally broke and wondering what the next step was going to be and the first thing she said was that Ivo wanted to put the record out and we needed to think of a name for the new band… it was a lovely moment."
Ultimately, Goswell and Halstead feel like they always have each other's backs and its'a now a friendship that continues to endure. "I'm not too sure we truly do have a healthy working relationship," Halstead notes, pausing for a moment. "It can be tempestuous, we've definitely had our ups and downs but I think at this point we are more respectful of each other than we might have been and at some points in the past." Goswell's response matches this sentiment, citing that distancing themselves at times has helped but since COVID, their working relationship has become easier than ever before.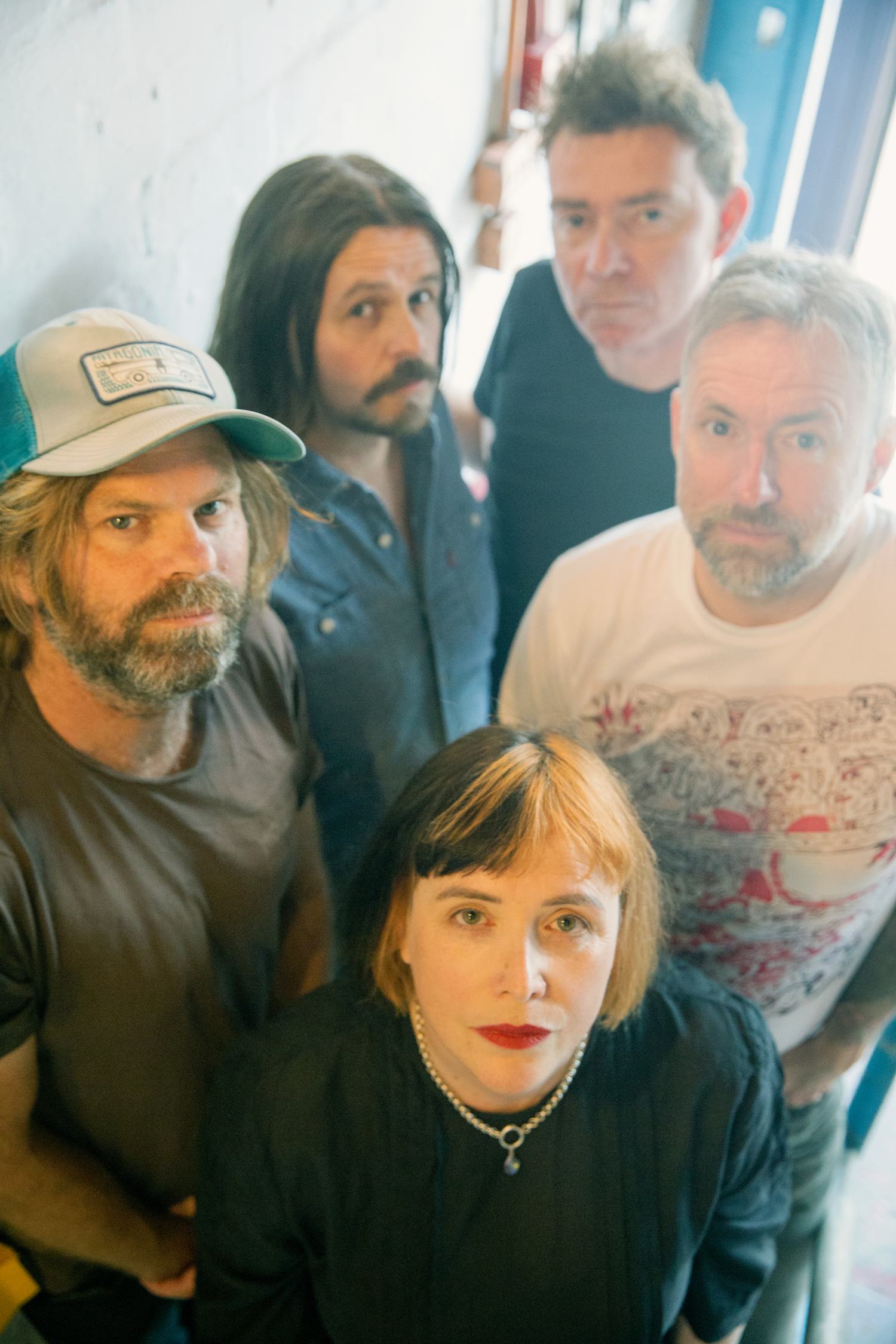 "It's funny," Goswell says, "because honestly, I have no idea what the secret is! I just think when it comes down to it, our voices work so well together when we make music. When you get to your 50's sometimes it feels like it's a miracle that you're still alive, and you can appreciate each other a lot more. Hopefully touring can still be fun so we can look back on it when we are old and gray so we can be like 'remember when we did this?'"
Halstead and Goswell's working relationship continues to build on a strong foundation, despite times of strain and difficulty. During the Souvlaki tour 30 years ago, the pair called time on their romantic relationship, with many album cuts referencing its demise. "We were struggling a little at that point," Halstead reminisces, "Rachel and I had split up and we were all trying our best to keep the band together. It was a nightmare for everyone else as much as anything, they were very good about it – but the vibes were not good."
Admittedly, at the time Goswell coped with the situation by blanking out a lot of what had happened and trying to be as productive as possible, with many moments from that period still firmly locked away in her head. "It just wasn't a happy time," she says, "it felt like we had no choice but to do this band and get on with it. When you break up with somebody the last thing you want to do is be in their pocket and you want to get as far away as possible from them, which neither of us could do. There were definitely points where I was a complete train wreck, possibly Neil as well at certain points… it was a long time ago," Goswell smiles.

When asked if Goswell's collaborative project Minor Victories had any plans now that Slowdive had come back in full force, she was quick to dismiss the term 'supergroup' and to give some reassurance that they were far from over. "To the other members I'm like 'come on guys stop procrastinating!', although I know that they will probably have to start without me as I'll be on the road with Slowdive for a year or two. It's on the back burner. I loved doing that record, it was great fun sending ideas by having emails flying around and it's something that I am very proud of."
Despite Goswell's health issues with labyrinthitis, causing permanent ear damage balance issues, tinnitus which resulted in a subsequent hiatus between Mojave 3 and Slowdive's return in 2014, it's evident that the shoegaze quintet are happier and more optimistic than ever before. Halstead puts it very simply that "it's nice to be with your friends," and that he really enjoys everyone's company. Goswell agrees, and notes that Slowdive as a unit appreciates being together a lot more the second time around. "It's just fun, we wouldn't be doing it if we didn't genuinely enjoy our company, [but] ask me again in a year's time when I'm knackered from touring!"
Arriving at the present, while Slowdive have always incorporated electronic and ambient textures into their instrumentation sincePygmalion, Everything is Alive is their most ethereal record to date, brimming with spacial moments to both dissociate and focus to. Longtime fans of Slowdive's music will be delighted to hear that Halstead still uses most of the equipment today from his late teenagehood. "When we started talking about perhaps making another record I was in a place where I was really interested in making spare, minimal, instrumental, electronic music. I have been making this music for quite a few years. I thought it might be fun to throw some of these tracks at the band and see if Slowdive could repurpose them. I have a couple of tape echos, a Roland 501 and a 301, I have used them on everything I have ever recorded. I also still have the same 2 Roland jazz chorus guitar amps I bought with our first advance when I was 19. It is insane to me that they have never gone wrong , never been serviced , and they still sound great!"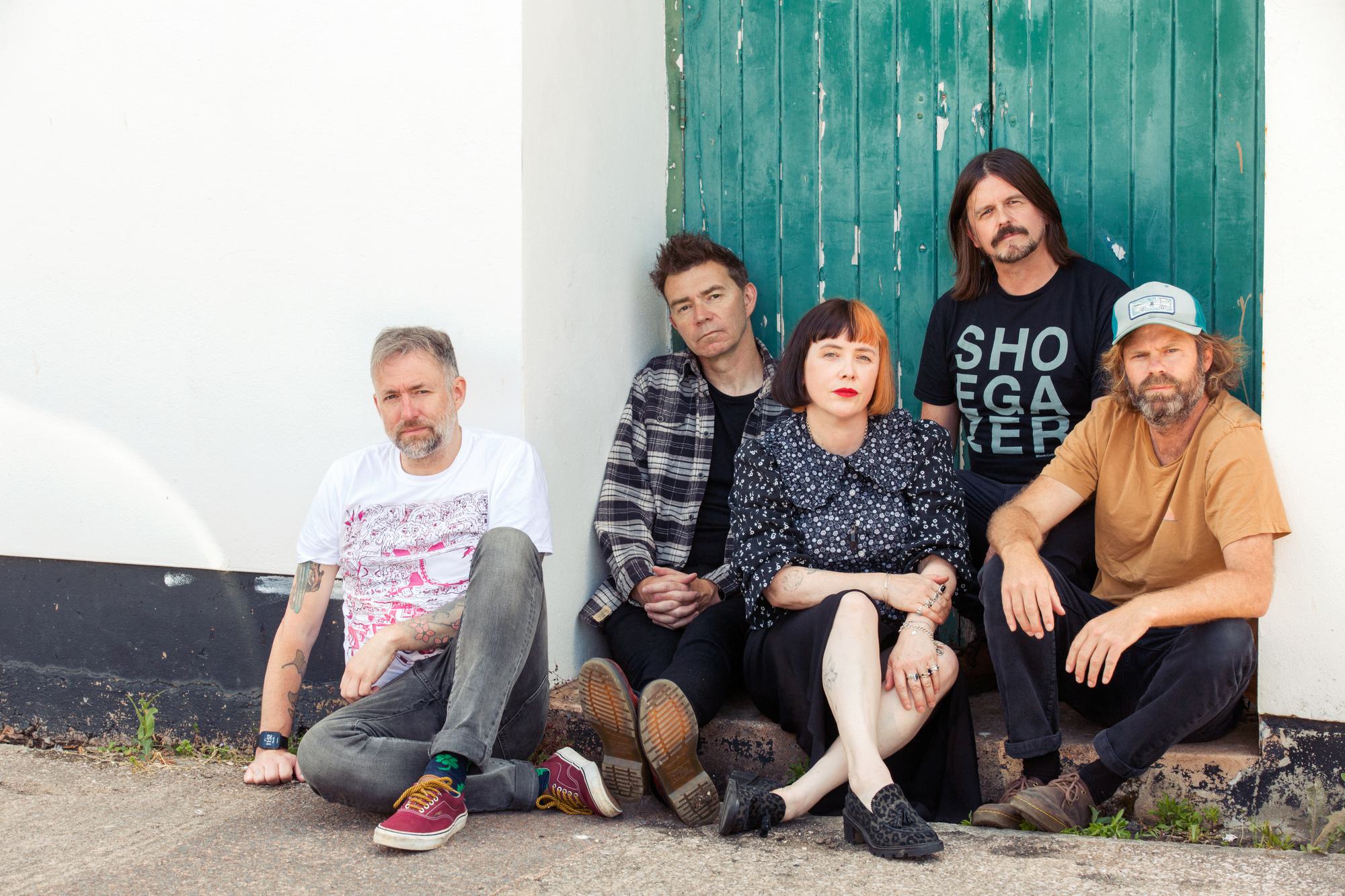 For Goswell, upping the stakes of their production values, such as the glossy video for 'kisses' directed by Noel Paul and creating visual walls in their live performances are an integral part to the Slowdive experience. "The band is always going to be the five of us, it would be weird to have anyone else on stage, but when we came back and played Primavera for example I had no idea what the lights behind us looked like until we saw photos later on. In our early 20's we would be doing all these hot, sweaty gigs and without visuals you would be reliant on the energy of us. I would say now both are equally important and things are a lot more professional these days."
For a band with such a bright future ahead of them touring a record that is the product of delays and hard work over a long stretch of time, Everything Is Alive and Slowdive's music has found new audiences spanning generations through streaming and TikTok. The duo saw a lot of themselves when they were starting out in bands like Squid and Dust, with Goswell in particular having a motherly instinct to want to check on younger fans who cry at their live shows. "I swear there was a 12 year old in Auckland, about 4 ft 5 right at the barrier and I stood there worrying like 'how is this even working for her ears?' Obviously, I can't go into the audience and give them a hug… but something that catches me off guard, or somebody desperately bawling their eyes out. I feel like I'm quite empathic and sometimes I still walk back to my guitar to keep myself in check. My mum used to cry at everything, I'm not too dissimilar in a lot of ways to her."