It feels inevitable that writing a feature on a band for the foreseeable future will be done under the looming menace of the coronavirus pandemic. Indeed, I spoke with The Elephant Trees via Skype, their three members – Martha Phillips (vocals), Sam Hugh-Jones (guitar) and Tom Palmer (drums) – spread around their own homes in Leeds and Manchester.
But the nullifying suffocation of quarantine doesn't stop their camaraderie and togetherness from seeping through. "I'm still writing over here," says Phillips. "Tom's sent over a few videos of himself drumming along to the stuff I've been making on my laptop. We'll build tracks up to a point that we can actually be in the same room together and properly flesh it out".
This positivity makes sense when you listen to the trio, who initially sound like a straightforward alternative rock band. But it's far richer than this: their music sparks with a wicked playfulness, a subversion of first impressions. Martha is willing to bend and contort her vocal delivery while Hugh-Jones and Palmer constantly constantly allow for rhythmic experimentation. They are a creation of contradictions.
I ask about the origins of their curious band name. "Where we all grew up, there's a group of trees called the elephant trees – although I'm not sure they actually were called the elephant trees, it's just what my mum called them...it's kind of like this signal of home. If we've been away touring or whatever, the first thing you know to see when you're home is the elephant trees", Phillips explains.
This place the trio hail from is a little town near Leeds called Guiseley. All agree on being a 'Northern' band, to an extent. "It's part of our identity, amongst other things. I would say that's definitely part of where we came from and you feel it when you go down South," Hugh-Jones says. Phillips goes further. "To be fair I feel like we need to prove ourselves here. With Northern bands they've got this expectation that we're going to be like The Stone Roses or Oasis or something like that. And to come out with a synth pattern and a drum pattern and a girl on stage is a little like..."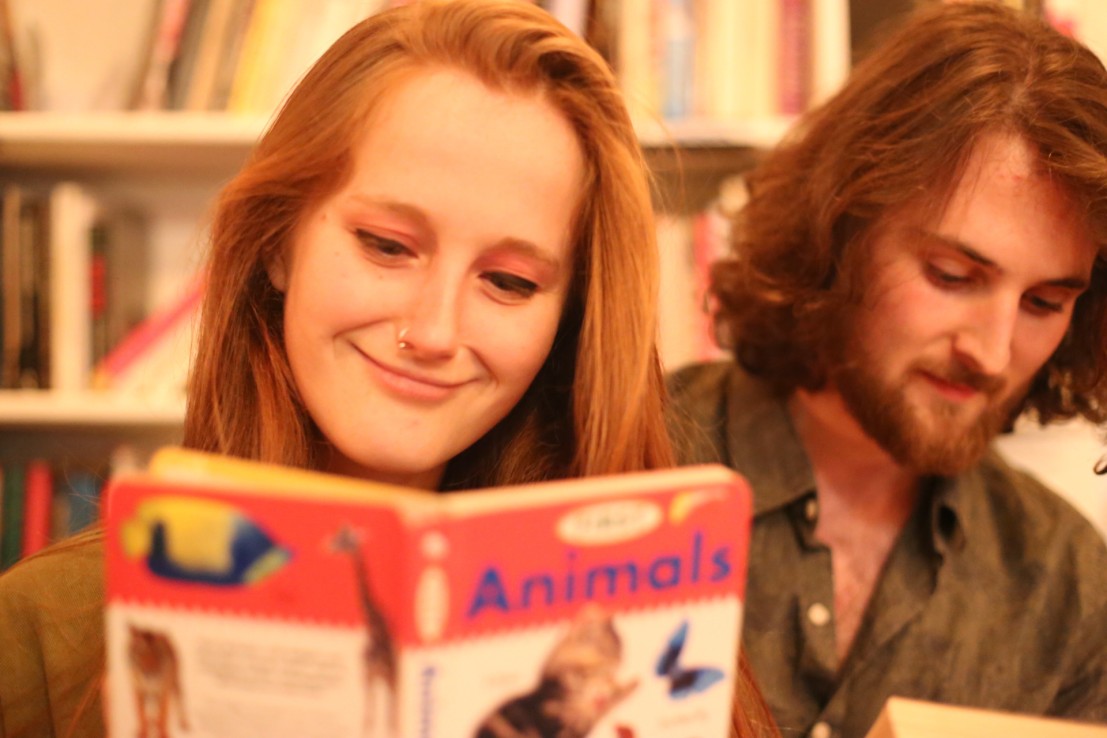 I'm loath to bring up the 'Woman-Fronted Rock Band' trope, but it's something that Phillips contends with vehemently. "I'd say 90% of the time I'm the only woman on a lineup or the only woman backstage which is not the nicest experience. It can be quite isolating." All three show their anger at their own local Leeds festival's recent lineup which featured little representation. "Now it's a rule, if we're putting on our own shows, we can't not have any bands that don't have any women in them," Phillips says. Hugh-Jones is quick to interject: "It's not in a token way, they're all bands that we genuinely love and we know that they make really great music. We're not just putting together a lineup of bands with women on them for the sake of it."
Much of the band's lyricism is derived from Phillips's personal experiences, but she is quick to uphold the part the other two play. "There are some lyrics that are definitely me and I'm talking about my teenage girl troubles," she confides. "And then there are some lyrics which ... I still learn so much from Tom and his degree and from Sam and his economics degree, that between the three of us we almost make up one whole correct person."
Their latest single is "Survival", released on Soundcloud on 15 April. Phillips's voice spits the words over a pounding synth pattern, recalling Kate Tempest in her magnetism. Phillips wrote the lyrics on the train while experiencing anxiety about the climate – it was around the time when Extinction Rebellion first started hitting the headlines. Hugh-Jones had already written a bassline and when they exchanged ideas the song immediately came together. "Sam showed me this music that was almost anxiety-inducing, but also powerful at the same time. And then we basically bashed out the whole song in an hour." I point out the dark irony of releasing a song with that title just as the world collapsed. "It's serendipity," jokes Hugh-Jones.
One needs to only consider the lyrics for "Survival" to understand how important mental health is to the band. 'If it wasn't for the meds I'd have tried to end my life/maybe once maybe twice/maybe more than three times' sings Phillips, in a display of rawness that is inspiring. When listening to The Elephant Trees, her previous solo singer/songwriter aspirations (she mentions a prior fondness for Laura Marling and Ben Howard) permeate in the openness of her lyrics, but it's the explosion of Hugh-Jones and Palmer's backing that really makes her words land as they do.
There is genuine care taken to extend this understanding to their fans. "At the last public gigs we did, we introduced these safe spaces. We started putting posters up around just to say if you're feeling overwhelmed or don't feel safe go and see Tash (their manager) at the merchandise store, and she had this space. We try and find this space in every venue now where people can go and calm down because a lot of people in one space can be quite overwhelming," says Phillips.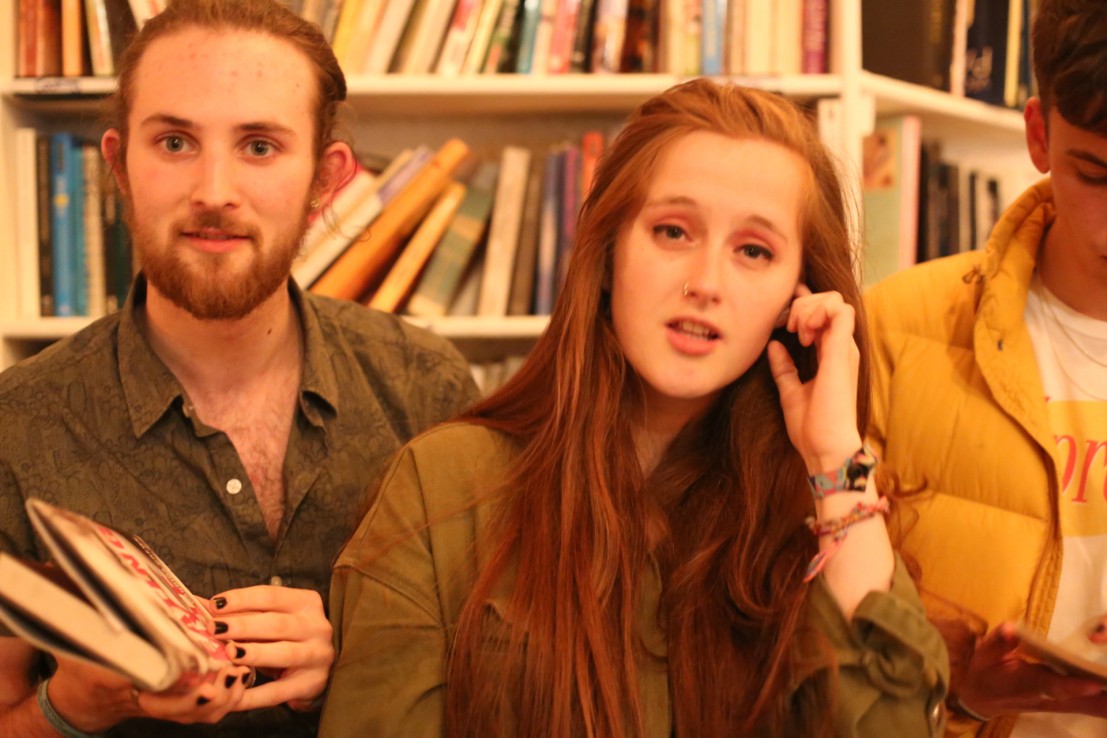 All kinds of access is made paramount by the band, spurred by the ridiculous story of a recent gig that she recalls. "The last show we did in Leeds said they had disabled access and that actual disabled access was terrible," she sighs. "They had to go outside the venue and around the road and back through the beer shelter at the back, just to get into the show. That's something we're really conscious of now and we really want to improve."
In this way, The Elephant Trees feel emblematic of a millennial band. All three would have seen exclusionary gig experiences growing up and the memories remained. They understand the needs of their generation, struggling as they are in an increasingly fragile world. It's a small token of kindness and consideration but it's enough. "It's us snowflakes", Phillips jokes – but the band is wholeheartedly serious. "Those sorts of considerations should be normalised," maintains Palmer.
It has never been solely about the music for the band. They released their first zine (Persist, Resist, Exist) in January, the culmination of overwhelming frustration at British politics and Brexit. "The idea of it came after the election: I didn't know how to process these extreme emotions I was having. There were a lot of other people our age, and our friends, who were feeling the same way and just didn't know what to do," explains Phillips. Manager Natasha asked the singer how she was going to channel her feelings, and the zine idea was born. They put on a small daytime show in Leeds last January with performance poets, an art exhibition, and the zine came together. "We had a poem in there, we had art in the zine," Palmer continues. "I did an essay on the election, my girlfriend did something on fashion and its environmental impact, we had all sorts." A second issue is planned for 30th April – "Covid-9zine," adds Hugh-Jones wryly.
Indeed, the band were reluctant to discuss the post-corona future, but when the subject of a dream venue arises, Hugh-Jones doesn't hesitate: "I want to do the Albert Hall in Manchester. As a headliner, that would feel really special." Phillips had actually played there before as a solo artist, supporting Boyce Avenue, but missed her bandmates. "I do not get the same kick out of playing live unless I get to scream in Tom's face and almost fall into Sam, so that is what makes a gig."
Perhaps the most illuminating quote that encapsulates the band and their ethos comes when considering the meaning of the name of their EP, Monachopsis: the word is defined as 'the subtle but persistent feeling of being out of place'. "I think we've all been the outsider in our friendship groups or just even the way we think about the world," Phillips says. "It's like us and the people who listen to our music: none of us fits in and that's the point." With this sentiment likely to unite listeners, The Elephant Trees' rock-with-a-conscience will continue to garner new supporters to their inclusive community.
The Elephant Trees new single "Survival" is out now.