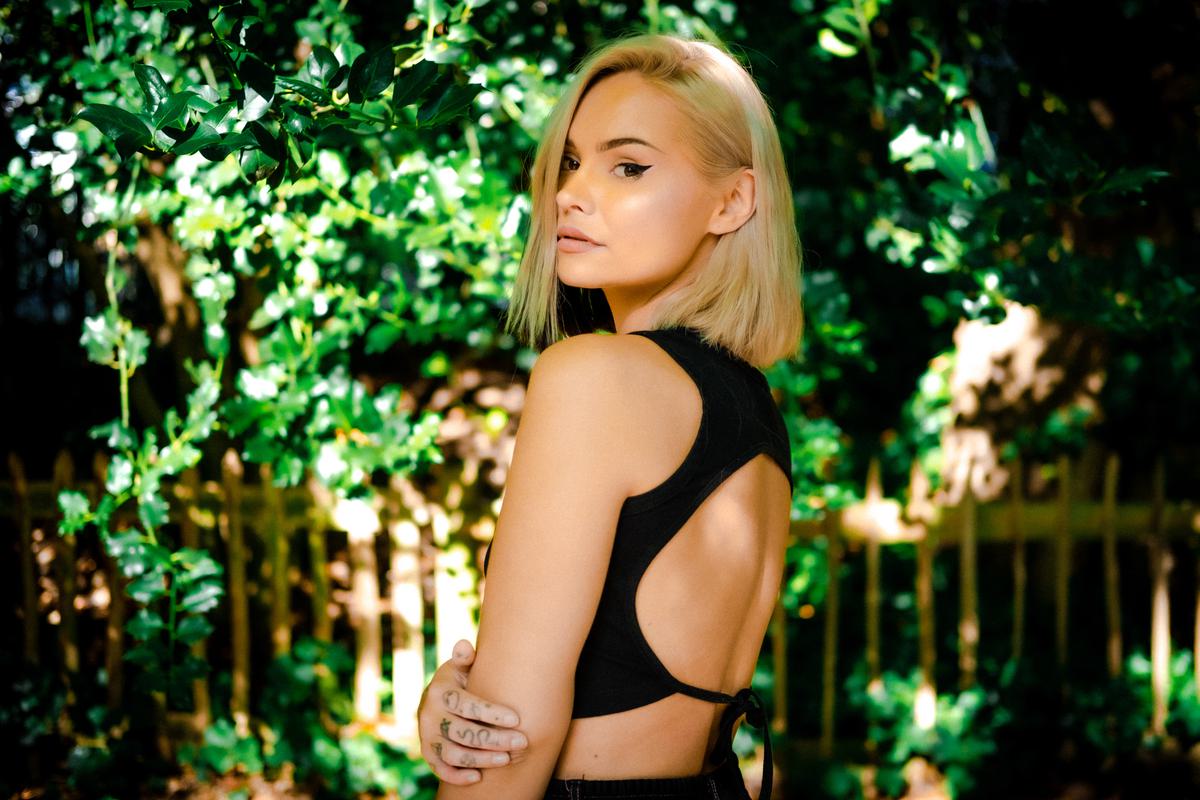 On the Rise

Talia Mar
19 September 2023, 09:00
With the release of her new single "Forget About Your Ex" and her long anticipated debut EP in sight, a new chapter is beginning for South London-born singer Talia Mar.
"From day one, I was out of that womb singing," Talia Mar laughs, thinking back to her childhood. "They could not shut me up. I think for my fifth birthday my parents bought me a karaoke machine and that was the biggest mistake my parents ever made. I would not stop. When that broke, I realised that I must learn an instrument because how else am I meant to sing?"
It's that type of steadfast determination that has emboldened the 26-year old singer to pursue music. Growing up in South London, Mar's parents would play R&B and hip-hop through their family home and in the car on road trips, all singing along together. "The thought of not having music around me as a kid is so alien to me. I would wake up and like they'd be playing music in the kitchen, that is just what my parents would do. In the best way possible, it was almost forced on me. The first birthday I remember was a Christina Aguilera concert at age five. Who takes a five year old to a concert? My parents!"

As a child, Mar's father would sing to her to sleep every night before bed, a ritual that became a mainstay in her life. "He'd sit down and we would sing a song, like every night so it was just like it was just ingrained in me like the thought of that not happening is so bizarre to me and so alien, but I think it almost like I it's just I didn't have a choice. When I think back to it, it was the best part of my day. It was so nice and it definitely felt like it created a [musical] path for without me realising at the time."
At 16, Mar attended the BRIT School and it was a move that she knew she needed to make. "Everything was pointing me towards music from day one," she says, when asked if she's always been so determined to do whatever it takes to get into music. "If something didn't happen or didn't work out, I would find another way to do it. As long as I was singing, I was happy."
In 2016, Mar released her debut single "Stolen," a track that was recorded and produced by her. "I did all of that in my room which is funny to think about," she reflects. "I've grown a lot, a big difference has been getting to work with other people and to have people to bounce ideas off of. Writing by yourself is so fun, I still do it, and it's really rewarding, but sometimes you don't know if something actually is a good idea or not and you just have to run with it. When you have someone else in the room, two heads are better than one. I think stuff has just developed because other people's ideas have come in and just made it grow into something different and bigger."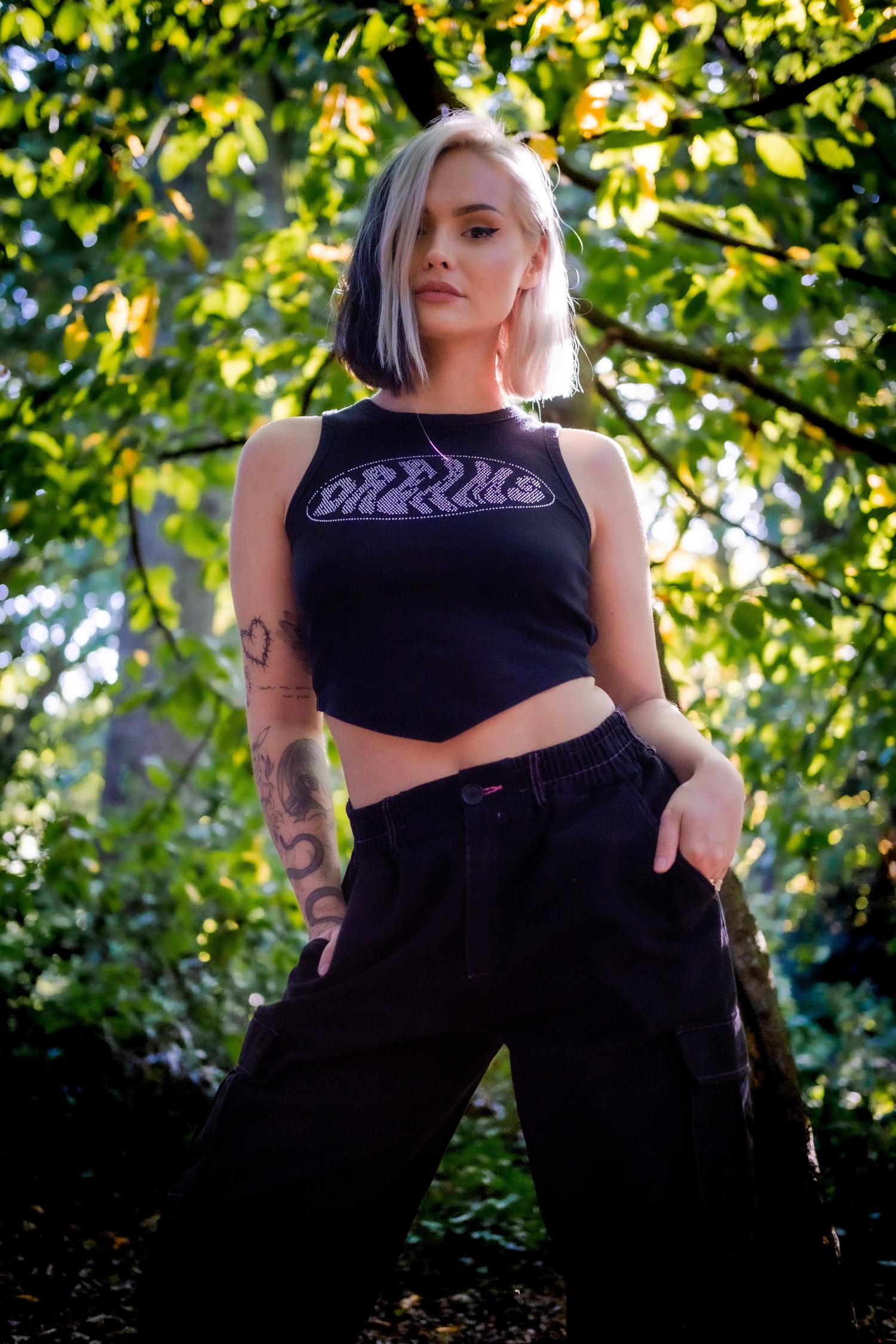 "Forget About Your Ex," Mar's latest single, is one of the tracks that came from a co-writing session with some of her "favourite people." A sickly sweet pop song that's reminiscent of Sabrina Carpenter's "Nonsense," the track is full of what she describes as "outrageously stupid" lyrics. "I think to write a song like that you have to be friends with everyone in the room because of the stuff we were saying…" she pauses to catch a laugh. "Some of those lyrics are so outrageously stupid that you'd never say them in the room if you weren't with people you trusted because you'd be too embarrassed. We were all really excited about the song and I immediately sent it to my label and told them how much I love it. I never do that because I like to sit on a song first, but this one was just too good."
With the track, Mar found it refreshing to write from a place of joy rather than the typical trauma dumping that can happen in a writing session. "Sometimes it's a bit heavy to do that every day," she admits. "I just wanted to write something that you want to just sing when you're out and you've got the roof down in your car and you're just vibing. There's no hidden meaning or deep layer to it. Especially after my last single 'Self Portrait' had such a deep meaning to it, I just didn't want every release to be so intense. Music is also just about feeling good. Not every song should be about feeling strong and powerful because you are not going to feel like that every day. That's more sort of what that song is about."
Alongside pursuing music, Mar found a following for her other interests: make-up and gaming. But for somebody that has success on social media, it can sometimes be detrimental when trying to break out of the 'YouTube singer' label. "I think there's always an element of feeling like you've got to prove yourself and sort of make sure people know that you're serious," she explains. "I studied music. I was actually releasing music before I started YouTube, so as much as I feel like I have to prove myself, I feel like I've got a lot on my side. I promise I'm not just releasing music because I think it'd be a fun thing, this is always the plan!"
Using gaming and make-up to her advantage, she's been able to bring them all together by incorporating the dreamscapes she discovers while gaming and using make-up to transform herself into new characters that can be seen across her artwork and visuals. If she can't immediately imagine a visual attachment to go alongside a song, it's a no-go.
"I think that's how I know if I think if a song is a single or if it's going to go on an EP. If I can't think of a video, I might not even release it. Sometimes I'll be thinking of [music video] shots during the writing session which gets the other writers excited. But don't expect her to make a storyboard or anything similar. "I send a four minute voice to my team," she laughs. "For the 'Forget About Your Ex' video, I'd just say 'Then I walk in here, and I'm now a waitress! And he spills something and looks at the TV and I'm also on the TV! Then, I'm a mechanic too!' I sound crazy, but it ends up looking exactly what I imagined."
The slew of releases will eventually make up what Mar has been working towards for years: her debut EP. Currently, she's in the process of coming together with the throughlines and stories that will bring the songs together — something she admires about fellow singer/songwriter Taylor Swift. "I know I said I grew up on R&B and Taylor is so not that, but when I first heard her music I was amazed at how she creates a whole different universe within each album. I knew that's exactly what I wanted to do. It was the first time I was instantly hooked."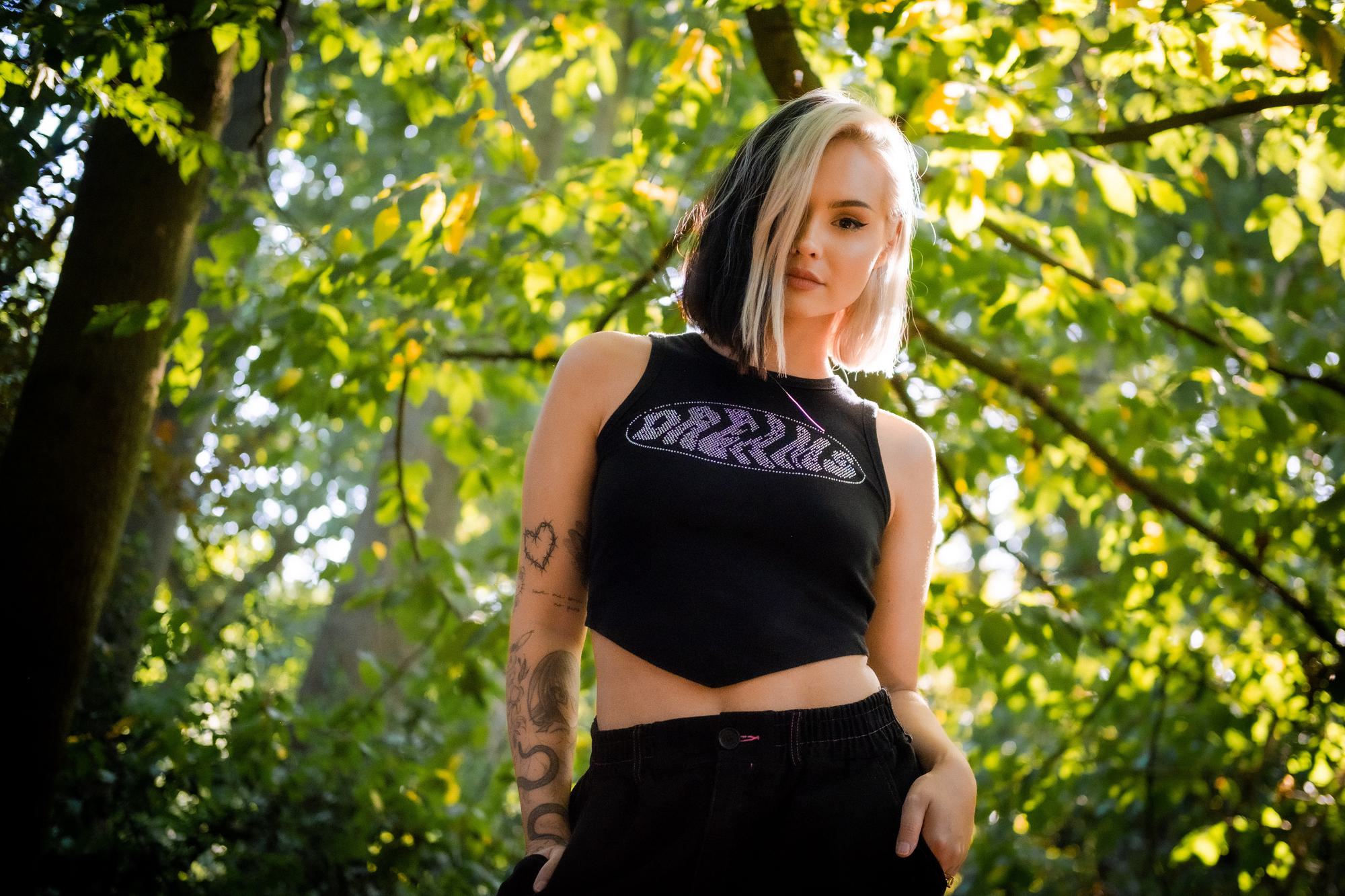 For Mar, her favourite part of releasing music is the overarching theme that will touch on everything from the music to the visuals to her eventual stage production. "Everything has to match, even down to like when I wear something. Everything has to make sense and be cohesive. I'm excited for people to figure out the different characters and stories and maybe be surprised about hearing a story that they weren't expecting. It's so fun because it's a completely different part of the creative process that you don't always get to do with a single. It's so much more exciting and fun to build this whole world all from my mind."

As she gets further and further into her career, she hopes her own 'eras' and albums will become the soundtrack that helps bookmark events and experiences in her listener's lives. "I think as you look back at points in your life, you remember what you were listening to. The dream is to create that for someone else. Obviously I've written music for myself, but when you get to hear that other people are listening to it, it's such a warm feeling. It makes people feel less alone. Being that artist for people… That's all I could wish for."