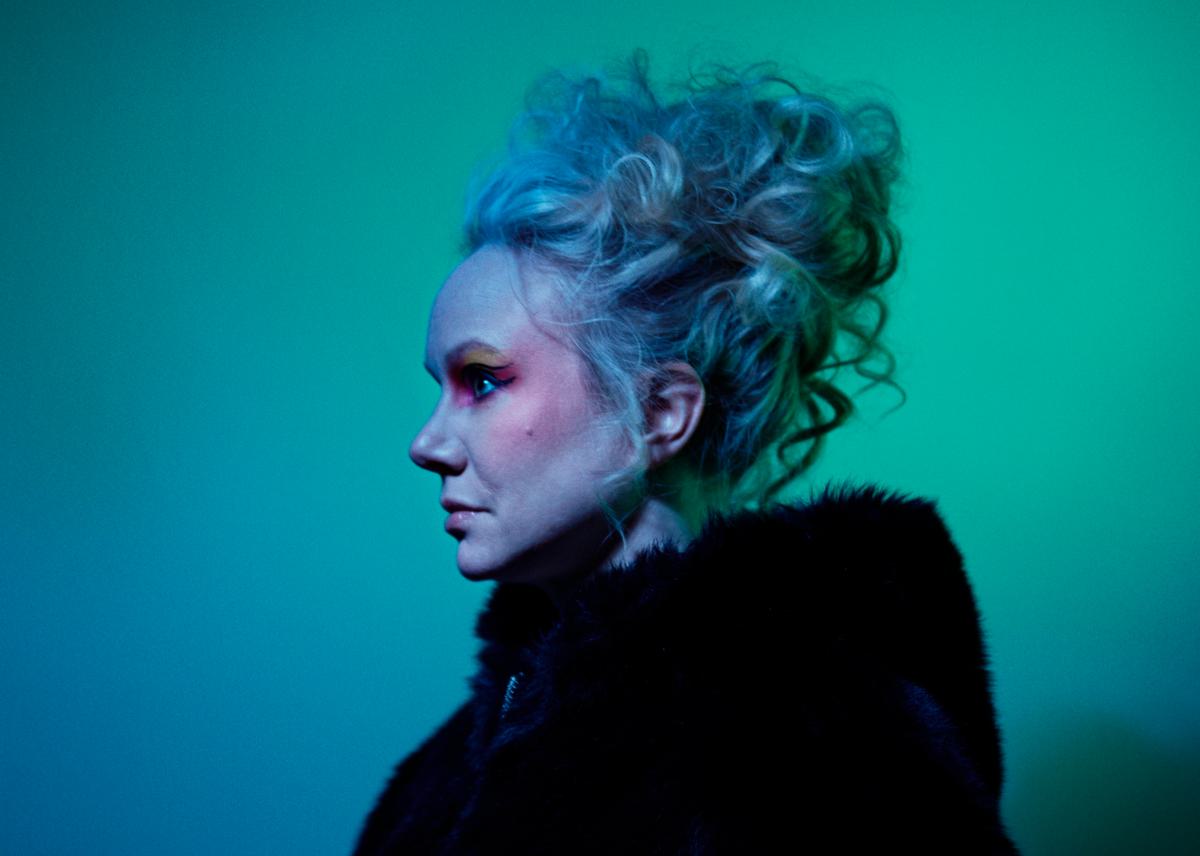 Susanna's Personal Best
11 August 2023, 08:30
Where her voice leads, Susanna Wallumrød follows. To mark the release of her 18th album – the last in a trilogy inspired by the poems of Charles Baudelaire – she looks back with Alan Pedder on her personal highlights of the past 20 years.
Beauty is almost beside the point when Susanna Wallumrød sings.
Since emerging almost 20 years ago with List of Lights and Buoys, the Norwegian artist has become an increasingly riveting storyteller. A storyteller with a beautiful voice, absolutely, but it's the knowledge, complexity and often formidable personal expression which colour that voice that makes her stand out. She can be austere and unknowable one minute and startlingly intimate the next, always with uncanny precision.
As one half of Susanna and the Magical Orchestra, up until the partnership dissolved in 2011, Wallumrød was best known for bringing all those qualities to other people's songs. And for good reason. Her way with melody and phrasing is uniquely capable of bringing out daring nuances in even the most well-trodden material (looking at you, "Hallelujah"), often stripping away enough to expose not just the bones of the songs but the marrow inside them. Less was seldom ever anything but more in the duo's stark and sparse realm, and it's a restraint that has often served Wallumrød equally well across the wide-ranging body of work she's produced under her own name, and on her own label, since 2007.
It wasn't until recently, though, that she made what she considers to be her first truly solo record, 2020's Baudelaire & Piano. Recorded alone with a grand piano at Stockholm's iconic Atlantis Studios, it took the latent ascetic essence of Wallumrød's music and ran with it. Featuring ten instinctively constructed dioramas of translated poems from the French Symbolist poet's 1857 masterwork, The Flowers of Evil, it's a compositional and melodic tour de force. And, as it turns out, only the beginning.
Wallumrød's Baudelaire project has since expanded to include two further albums. First came 2022's Elevation, which developed out of a live collaboration with fellow Norwegian Stina Stjern and French experimental musician Delphine Dora, followed a few weeks ago by Baudelaire & Orchestra, a radical reworking of eight songs from the previous two records with the Oslo-based orchestra KORK, and three additional pieces composed by Stjern.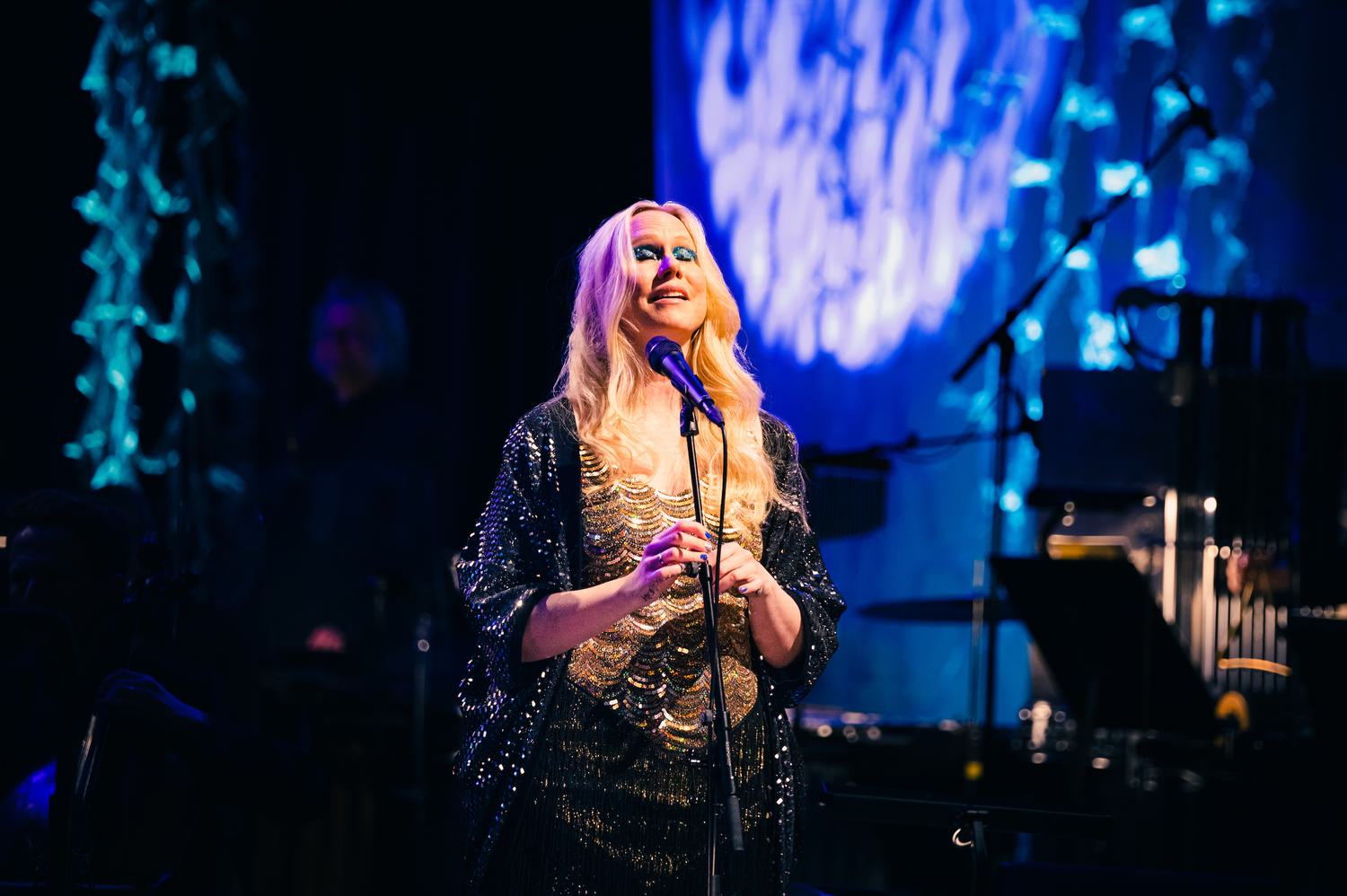 Speaking to Best Fit shortly before the release, Wallumrød confirmed that she'd dreamt up the idea of doing an orchestral version early on in her Baudelaire journey. "This is probably the most massive project I've ever done," she says, widening her glitter-framed eyes as she speaks. "I've been working on it for so many years now, and I've found so much inspiration in it to do things that I'd actually never done before. Even starting with Baudelaire & Piano, which was very naked and sparse and really getting to the core of everything, and now with the orchestra album. It's a long process to involve an orchestra, to make the arrangements and to finance it, but I think it turned out really well and I am super excited and so happy about that."
To mark the occasion, she was tasked with digging deep into her career catalogue – all 18 albums and more – to pick out five of her personal favourites. One song that narrowly missed out was "A Gathering of Birds" from 2019's Garden of Earthly Delights, an album inspired by the Hieronymous Bosch painting of the same name. These are the ones that remained.
SUSANNA: This is a very special song to me, and the making of that particular album was a very special time for me. It was in the early days of my professional music life and I had so many things I needed to figure out, even just learning to trust in my ability to make a song. It was a difficult process, carving the songs out, but it was also very rewarding and I feel like it gave me a really good foundation for everything that I've done since.
I was in my mid '20s at the time and had so many things to figure out personally as well, and I think the album is very much about those. "Stay" is sort of written out to be some sort of love story, but it's really a song to myself. It's about choosing to stay even though it's difficult and even though life feels overwhelming at times. It's about remembering that we can choose it. To actively engage and choose to stay rather than just leave any situation that's hard, or even to leave this world.
A funny thing that happened with the Sonata Mix Dwarf Cosmos album is that Will Oldham (aka Bonnie 'Prince' Billy) heard it somehow and wrote me letters telling me how much he liked it. For me, it was a really amazing thing, to hear that from an artist of his calibre. We met for the first time in 2008 when he performed in Oslo, and he played a cover of "Stay" at that concert.
BEST FIT: And it was a surprise, right? You didn't know he was going to do that.
Right. It was so mind-blowing and such a unique experience. It was so special that I decided that I wanted to go to one more concert on that tour, so I travelled to Copenhagen to see him play again and that night he invited me sing the song "Stay" together with him on stage. Of course I wanted to do that but I was terrified also. When I turned up for soundcheck and to have a little rehearsal, we got on stage and started to sing but suddenly I felt like I didn't even know my own song. I couldn't see it in his version. It sounded like a completely different song all of a sudden and I had to work really hard to be able to actually do it. I was just like, 'Where do I start? How do I sing? What are the words, even?' But we did eventually do it at the concert and it was fantastic.
You went on to work with Will quite a lot in the years since, and then, in 2017, he did that incredible thing of recording his own version of the entire Sonata Mix Dwarf Cosmos album [released as Wolf of the Cosmos, under the banner of Bonnie "Prince" Billy]
Yeah, and that was also a surprise. I didn't know anything about it. He just texted me and said 'I hope you like it' and then I saw on Pitchfork that the album was my songs!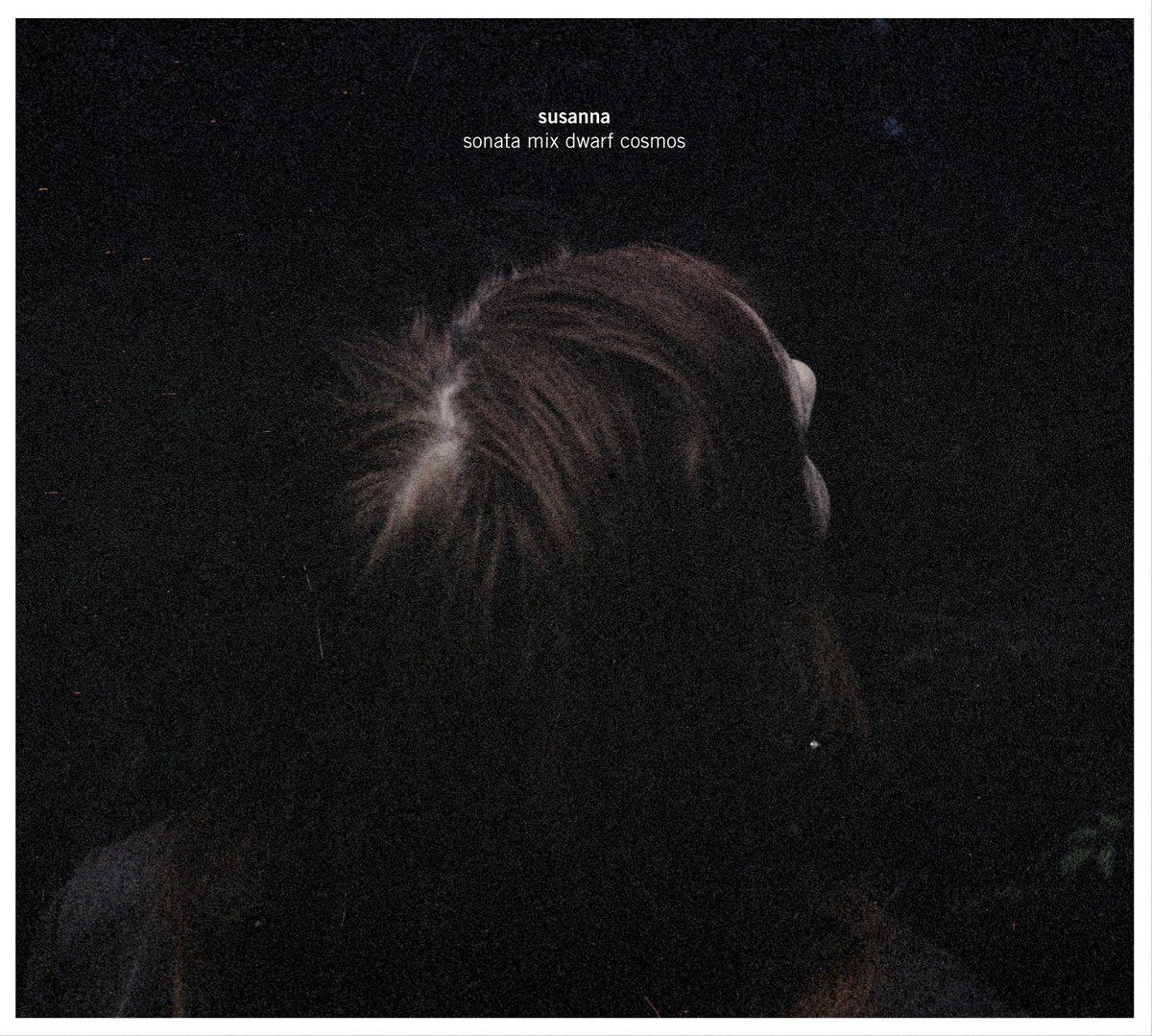 "The Forester" by Susanna and Ensemble neoN (2013)
BEST FIT: This is such a long and epic piece that I feel like calling it a song almost doesn't do it justice.
SUSANNA: [laughs] No, maybe not. "The Forester" was actually commissioned by an extraordinarily good baroque singer here in Norway called Elisabeth Holmertz, who I think is actually from Sweden but lives in Oslo. She asked me to write a song for her, and in doing that – in writing for someone else for the first time in my life – I was very much inspired to look beyond the normal scope of a song. It really gave me the opportunity to think some new thoughts about what and how a song can be, and that was super interesting for me.
I initially wrote the song for Elisabeth's voice and a theorbo, which is a baroque string instrument like a lute, and I decided quite early on that I wanted it to have three parts, to have some kind of different structure. I don't think I thought about ever doing the song for myself at the time but I ended up wanting to do it, so now it exists in many different versions. The first journey I did with the song in my own voice was to play it together with Giovanna Pessi, the baroque harp player, and we recorded that as a quartet on the album If Grief Could Wait. It sounded so beautiful with all these really wonderful old baroque string instruments, and I think hearing it like that inspired me to go even further with the song.
For this version I've chosen with Ensemble neoN, I felt like "The Forester" was a perfect fit for our collaboration. The composers Jan Martin Smørdal and Julian Skar both wrote arrangements for it and turned it from a 10-minute piece into a 15-minute piece that I really love.
There was also a short film made to accompany it. How involved were you in that?
I had already worked quite a bit with Claus A. Breda-Gulbrandsen, who made the film, and I really liked his aesthetics and his ideas and his whole visual world. Because of that, I sort of gave him a very free hand on making up the story for the short film, which turned out so gorgeously.
I don't think you can watch the full thing online, because for a long time we have only really screened it in cinemas and in some other special places. We put so much time and energy and money into making this beautiful thing and we wanted people to see it, but YouTube was kind of crappy at the time so we only uploaded a few short previews.
Maybe now is the time, to celebrate the tenth anniversary of the record.
Oh yeah. Well I have been thinking about putting it out there, so maybe this could be a good opportunity.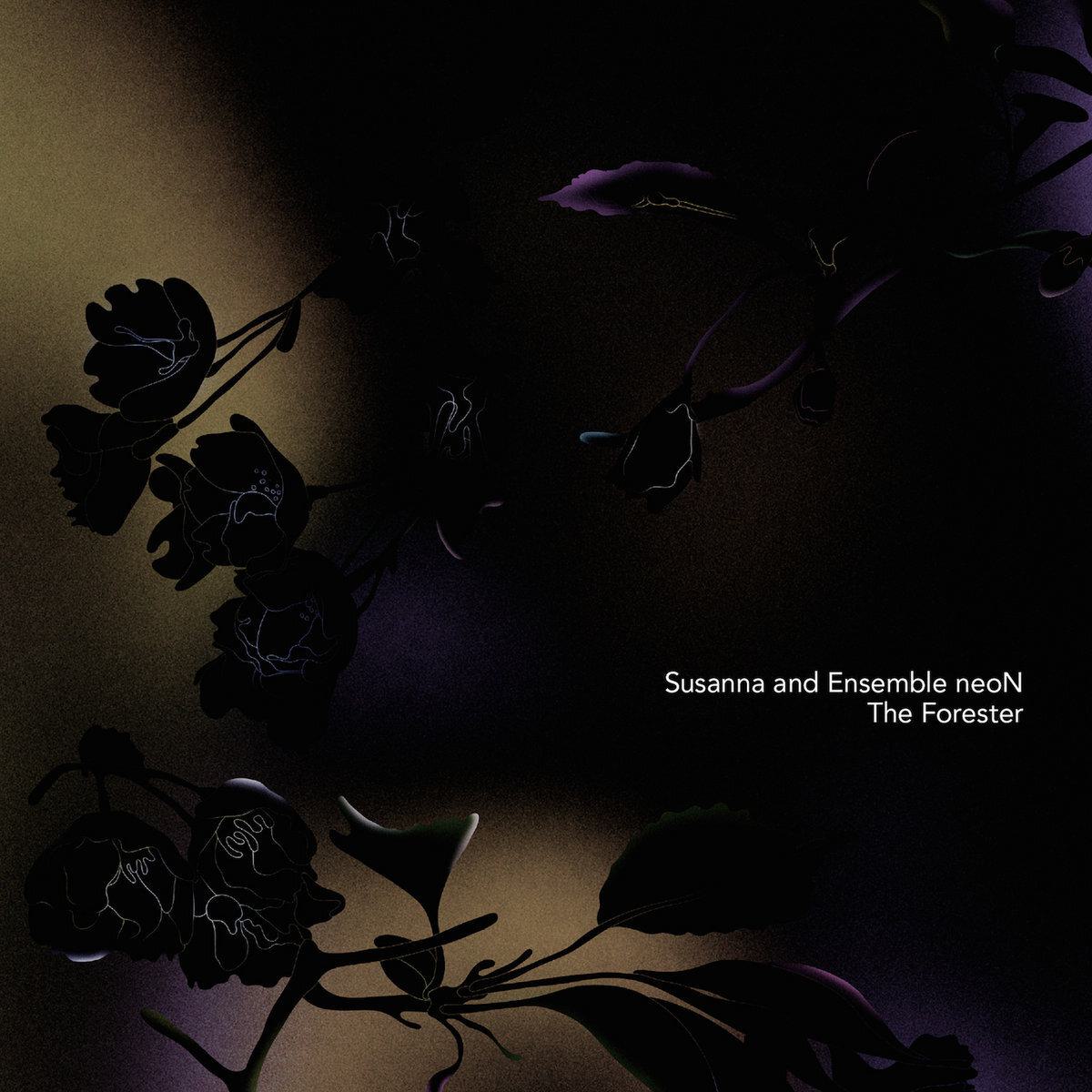 "Triangle" by Susanna (2016)
SUSANNA: "Triangle" is another very special song to me. I wrote the songs for that album, which is also called Triangle, over a very long period of time and through different phases of my life so I was struggling a little bit to understand the scope of it all. For a long time I was just like, 'What is this thing that I'm working on?', because the music came out in so many different forms and shapes. Some of the songs were very short, not much more than a minute long.
"Triangle" is the longest song on the album, and I think it really reflects the complexity of the record. The lyrics actually came to me through some sort of spiritual experience that I had on a plane while travelling in the US on tour with the Magical Orchestra. It's definitely one of the strongest instances I've ever had with something coming from outside of myself and it took me a long time to sort of understand what it meant and to put all the pieces together. It was a really special thing for me that I hold dear, because once I puzzled it out and realised that experiences like that could happen, and allowed myself to be open to those experiences, a lot of similar things kept happening for the rest of the making of that record.
BEST FIT: I read one of your interviews from that time where you described how, because it was such a long process, you kind of got lost inside it. I wanted to ask how you managed to find your way back. How did you finally get to the point where you were like, 'Oh, this is done now'?
That's a good question! [laughs]
I don't remember exactly when that was, but I do remember that it happened suddenly. I'm glad that I kept working on the album for so long, because that was really the only way to get to that point where I had all of these pieces and they actually fitted together. For such a long time they had all seemed so fragmented, but there was a thread there. There was a link.
Would you say that making the Triangle album changed your songwriting process? How much did it affect what came next?
So much! I would say it has totally changed my approach to songwriting and to making new stuff. I think I had to put "Triangle" on this list for the same reason I chose "Stay", because both of those albums have been so important to me and so essential to my work, in terms of being stepping stones to where I was going next. Which of course I never know until it has happened [laughs].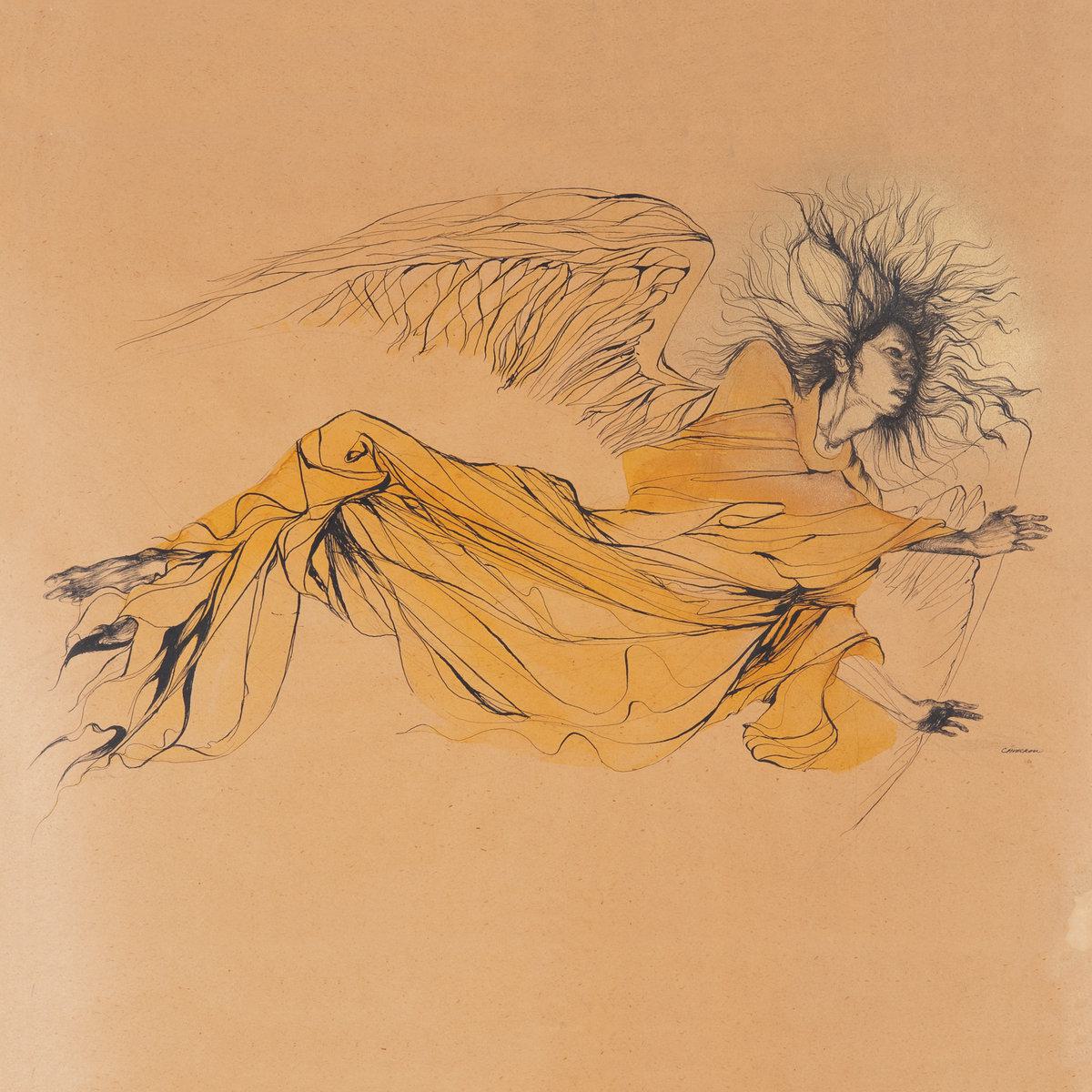 "Elevation" by Susanna (2022)
BEST FIT: This song is based on a Baudelaire poem and is the title track from the follow-up record to Baudelaire & Piano. Can you tell me how the Elevation project came to life?
SUSANNA: Yeah. I talked earlier about how I'd had the idea for the Baudelaire & Orchestra album quite early on in the Baudelaire project, but the Elevation album was different. It really came out of a concert performance I did at the Henie Onstad Arts Center [in Bærum, close to Oslo] where I invited in different art directions like scenography and costumes and video.
Because it was an exhibition space rather than a normal concert venue, I was thinking very consciously about how I wanted to use the room. It's not a square room, it has many angles, so I took that as sort of an invitation to do things differently and I spent a long time figuring that out. I wanted the staging to feel like I was on an island and that the audience was also on islands. I wanted it to feel like we were floating around and that we were sort of equal.
The performance was based on Baudelaire & Piano, but I brought in some other musicians. One of those was Stina Stjern, who I had started working with on the Garden of Earthly Delights album that we made as Susanna & the Brotherhood of Our Lady. She'd done a bit of tape manipulation work for that, but we both had really wanted to go deeper into that world without really knowing what it would lead to. What started out as just having piano, vocal and tape became this really interesting and inspiring thing when we realised that it was actually a possibility to combine everything and to be more playful with it.
The other person I invited onto the project was Delphine Dora. I'd discovered her music online in the early days of the pandemic, actually through Julia Holter who had sort of tipped off all her followers about this great French artist. I checked her out and, oh, I was just totally in love with her sound world, so I contacted her and asked her to recite some poems in French and we used those in the performance. After that, I also invited her to compose some pieces for the Elevation album, and that was really a new way for me to work. To commission other people to make music for my album was so interesting for me, and I really like what both Delphine and Stina did.
Why is the song "Elevation" particularly important to you?
After recording the Baudelaire & Piano album, I just kept on writing music to his poetry and "Elevation" was one poem that really struck me. It's not exactly lighter than his other poems, but it does have some kind of uplifted spirit to it that I particularly like.
When I first started to work with these Baudelaire songs, I got really fascinated by all the darkness in the poems. I've always been drawn to dark, gritty things, so it was a big pleasure for me to really dive into the depths and the horror of his writing. But after doing that, I started to discover the other things he writes about. The song "Elevation" feels like some sort of hymn to me. It's such a magical experience to sing the Baudelaire songs, and that really goes for all of them, but "Elevation" is one that gives me totally different images and I really love that.
When it came to working on the orchestral version of "Elevation" for your new album, how did you approach that?
Well, most of the repertoire on the album was arranged for orchestra by a man named Jarle Storløkken, who is the person that I've been most in dialogue with for this project. I mean, we've been working on this for a really long time, so we've had a lot of dialogue about what we wanted to achieve with the arrangements and the colours and the moods and everything. But with "Elevation" and a couple of other songs originally from the Elevation album, it was Jan Martin Smørdal who did the arrangements.
I've worked with him before on The Forester, which, as you say, was ten years ago. He has done a lot of things since then, I have done a lot of things since then, but I know from the process that we had already been though that he respects my music and also understands it. So although we did communicate about the arrangements in the beginning, and of course he kept me in the loop with what he was working on, I wanted him to bring his own world into that song with the orchestra, and I think he managed to do that very well. He really succeeded in transforming the song to use a much bigger palette, and it was really such a magical experience for me to sing that song with over 50 musicians.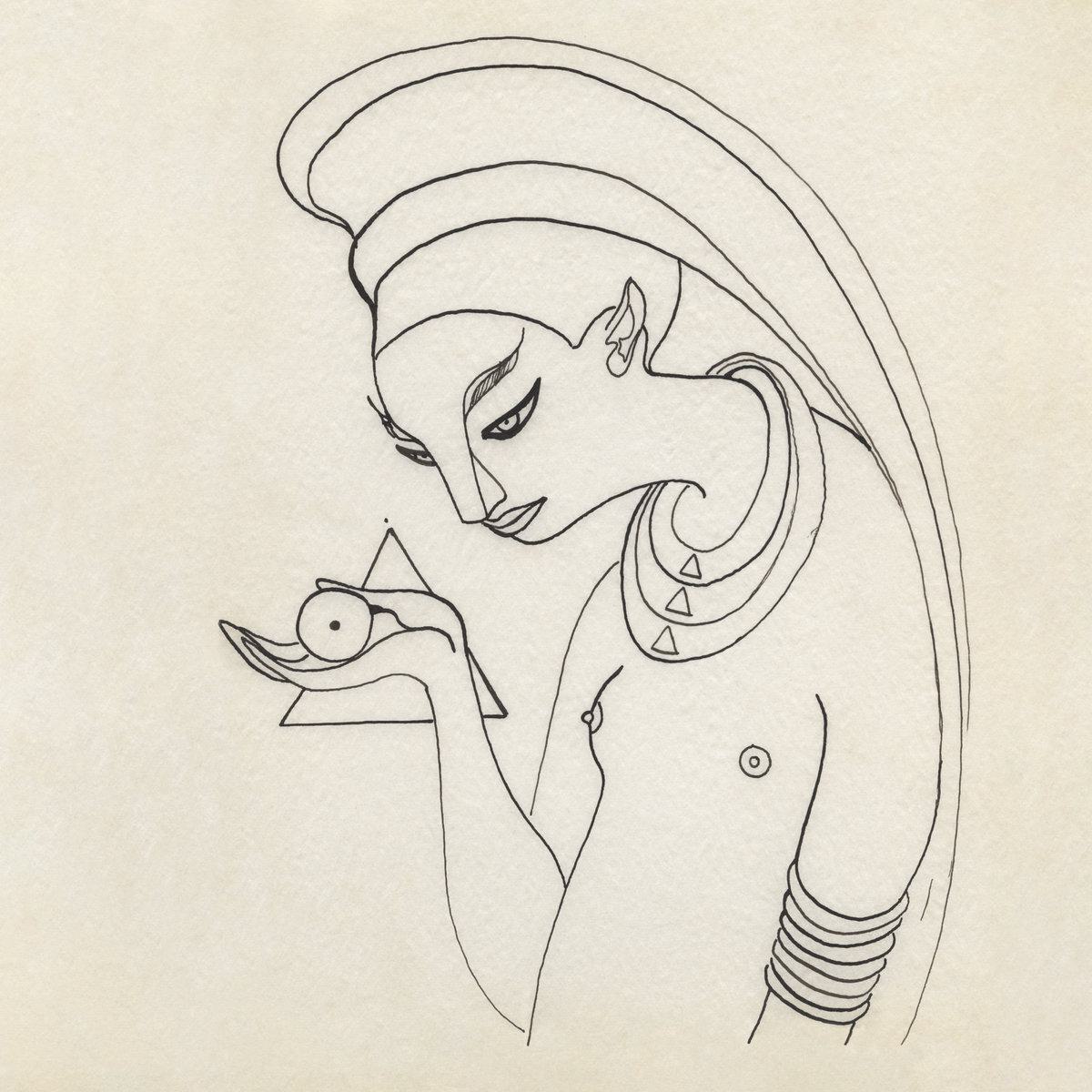 "Obsession" by Susanna (2023)
BEST FIT: That brings us on nicely to your final pick, which is the orchestral version of "Obsession" from the new album. When you were thinking about the colours and moods of these versions, as you mentioned earlier, what came to mind for "Obsession" in particular?
SUSANNA: Oh, so much probably! It was so different from song to song. With "Obsession", I was thinking a lot about the forest and the trees. I wanted the song to have this kind of subtle but grand feeling to it, and I think Jarle did very well to bring that out in the strings. I really like how the arrangement builds out through the song.
It's a really impressive reworking of the solo piano version. What made "Obsession" stand out for you as the first single, the song to introduce this record with?
I think the melodies that I'm writing and the parts that I'm making when I work on songs with other people's poetry are so different than the melodies and the parts that I make in songs using my own lyrics. Something different happens in the meeting of those words and my music. With "Obsession", I think maybe I was a bit surprised by myself, surprised that I wrote that melody. It feels like me, but it really feels like something else too. I'm not sure how to explain it. It feels just how it's supposed to be. Like, this is how I should sing these words.
A decade before your Baudelaire work, you made a great album where you interpreted the poems of Norwegian writer Gunvar Hofmo. Would you say that you had a similar connection with those texts?
Yes, quite similar. The strong connection that I suddenly felt with her poetry was very similar to the connection that I suddenly felt with the Baudelaire poems. There are a lot things that I read and think are beautiful and gorgeous and that really move me, but I don't necessarily hear music when I read them. So it has been kind of extraordinary for those connections to have just suddenly appeared for me with those two writers.
Obviously, Baudelaire in particular is very well loved all over the world. Have you had any interactions with Baudelaire scholars who have been interested in your work?
Yeah, absolutely. There was a huge British project where some literature professors gathered songs that were made to his poetry, called the Baudelaire Song Project, which had actually just ended before I released the first Baudelaire album. I have been in touch a little bit with those people and that has been very nice.
I've also been speaking to Anthony Mortimer, the professor who did the translation of The Flowers of Evil that has been so essential to me in this project. I've read other translations of Baudelaire that I have really liked but I haven't necessarily felt the urge to write music to them. For me, his translation is so very, very good. There's so much music in it.