At first glance you would be forgiven for thinking any member of Squid was better suited to writing psalms or sonnets than turbulent and terrifying post punk odysseys, rumoured to go on for some days. The truth is a perfect compromise – charming chaps who let loose on the weekend.
Formed in Brighton, Squid is the brainchild of Ollie Judge, Louis Borlase, Arthur Leadbetter, Laurie Nakivell and Anton Pearson, all of whom share equal custody. Don't let the names fool you these boys are salt of the earth much like close contemporaries Shame, Black Midi and more recently Spang Sisters.
Shared passions and different tastes created this unholy commune, consummated at an unnamed jazz bar in Brighton city centre where the owner out of sheer desperation let the band practice and perform free of charge in order to solicit more walk-in custom.
"We had this space so had to get it together for a show" explains Louis, shouting over the din in tonight's venue The Wenlock Arms (beware £2 lime and soda). "It was mainly drum machine ambient stuff at first, Nils Frahm style with drums on the top and lots of piano – low light candle type deal. I don't think any of us wanted to play that style it just happened that the venue was set up for it." Regardless of the setting this was a glowing opportunity that allowed the band to hone their craft economically and with purpose.
So, the group entered a phase of artistic experimentation – sad boy post rock, free form jazz, house remixes, you name it these guys have been there, done it and got the t-shirt. What came out of the other side was a glittering, well-oiled machine – tight yet limber, retaining their early improvisation style but with the much needed addition of parameters and form.
Squid feels like a collective. Not in the hippy drippy sense of the word more in the sharing and downloading of ideas on equal terms. There is no discernible front person as it is all about the individual and what they bring to the table.
"We are all so individual in what we write and the way we approach writing music is so different to each of us that when it comes together there isn't really a hierarchy as such" says Ollie. "Arthur loves like soul and stuff from like the 60s, folk and classical and then Laurie loves techno and house. Anton is really into African music, stuff from Mali. It's a melting pot." Looking like he can't quite help himself Louis interjects "It never really happens that we would write a song from scratch – it's always that we are bringing something table that we have worked on individually. The case usually is that the original idea is so hard to discern from the final product. Which we quite like. With some of our newer material they have been written for a while but we have taken them apart and put them back together. It's a good feeling".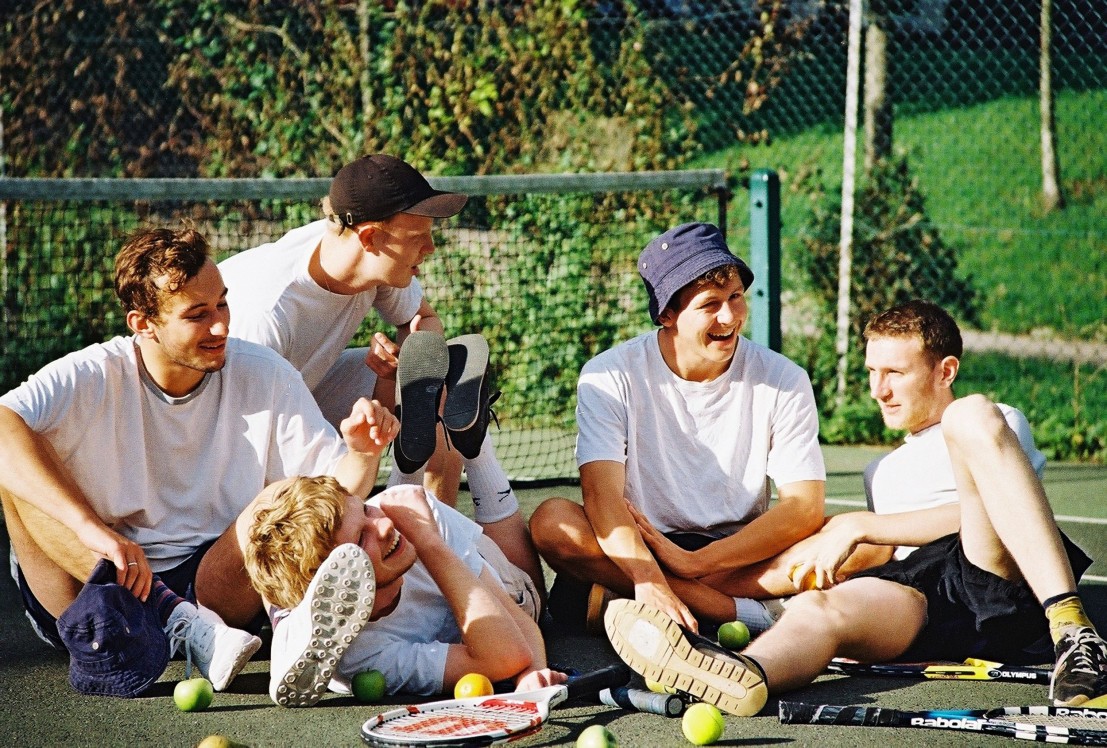 But does this arrangement lend itself to honest critique? The band seem to think so. "Definitely. I mean it's usually a pretty joint agreement. Even though the ideas sometimes might not work in one instance they almost will always work in another instance." Sounds like a utopia.
Although Squid have been together for three years their musical output has remained pretty sparse. Their first proper release "Terrestrial Changeover Blues (2007-2012)", a motorik inspired jam session with post-punk flavours, came out only a month ago and has drawn many comparisons to David Byrne and Talking Heads. A comparison the boys are only too happy with. "I love it" grins Ollie. "It's funny when we were getting that comparison we found ourselves listening to more new wave inspired music but from new bands who were playing in that style."
Much like the New York art-rock scene of the mid '70s the modern underground in London, Brighton and further afield has been defined by this sense of community, of bands genuinely being fans and supporting other bands. Gone is the macho rivalry of the '90s and mid '00s. Not to say that everyone is always chummy but it appears that people are finally realising the art form takes precedence over ego and personal branding. Squid are wholeheartedly part of this new generation. Fun loving music makers without taglines. Indebted to the past but very much of the future.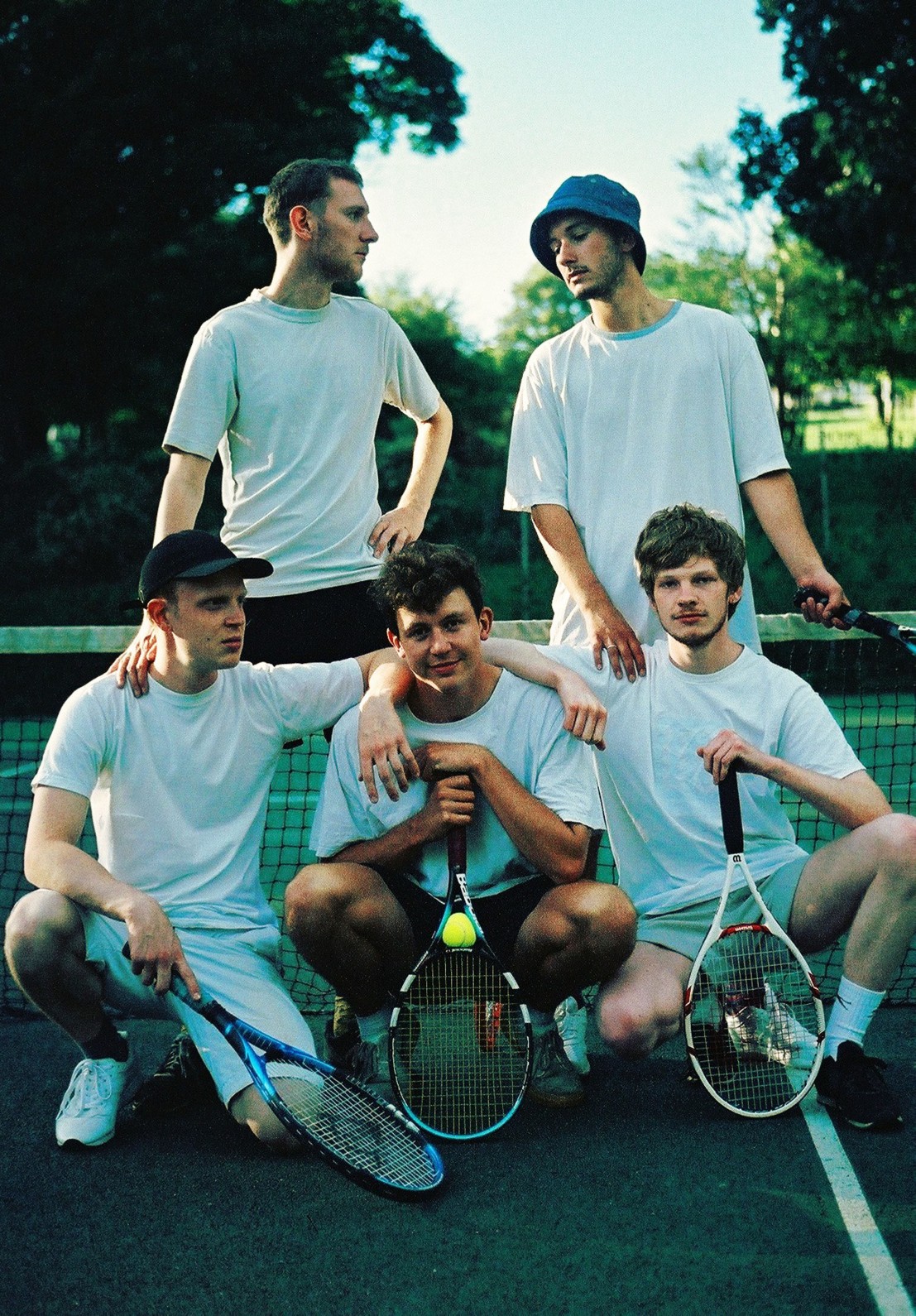 Whilst they may be inspired by artists close to them this is does not define Squid as a project explains Ollie. "All of us are accentuated by what we listen to. If the band was just Louis and I we would just be trying to imitate bands around us. The other guys aren't exposed to newer acts as much, so they don't feel this need to copy everything. We keep each other grounded".

2018 is an exciting time for music below the surface. Artists like Shame and Black Midi have caught the industry's attention from their bandit cave at The Brixton Windmill. Bristol's Slonk and Spang Sisters are amongst the new names popping up in Bristol whilst Brighton still remains an exciting prospect. Squid are one of the brightest of the bunch and whilst their music is not necessarily accessible, it is important. It informs culture and is now part of the rich sonic tapestry that has made the British underground one of the most exciting scenes in the world.
Squid play Sebright Arms in East London tonight (15 August) with Ice Baths.