"I'm a really dramatic person," Sody laughs. Having spent her first round of lockdown dramatising the smallest observations of her solo walks and turning them into this reflective new body of work it's clear her creativity hasn't dwindled as life around her slowed down.
The youngest of six siblings Sophie Dyson has always fought for attention, an animated young creative she recalls writing songs on a toy keyboard at the age of three. Reciting one of those first songs over Zoom, from her home in Lincoln, she sings "I love my mummy and my daddy" tweely down the line. While a lot has changed for Dyson, who is now 20, the love she has for her parents is still inspiring her music. EP highlight "hold it all together" was inspired by her mum having a teary moment during lockdown.
A fan of McFly and Ed Sheeran, her older brothers introduced Dyson to Aerosmith which led to her belting out tracks "Dude (Looks Like A Lady)" at 8 around the house. "I was the odd little child, I always wanted to do something [musical]," she says. "I hear loads of people having memories of listening to a lot of music around the house [when they're growing up], but I never remember having music [until] I got an iPod."
A decade ago Dyson began to make a more concerted effort to write songs with pop leanings, inspired by the likes of One Direction. Having previously been plunged into a character building cycle of auditions and rejections for musical theatre roles, she'd eventually begin uploading videos of her singing covers and original songs to YouTube.
Describing her headstrong teenage self Sody says "my parents didn't really have a choice, it was the only thing I wanted to do." She remembers her older siblings sitting her down and telling her she should do A levels and go to university with them stressing the uncertainty of this path she'd chosen. "I was growing and finding my style and of course at 14 and 15 you have no clue what you want to do in life properly, but I always wanted it to be music."
"There's some boxes you need to tick in order for people to take you seriously and I've ticked a few of those now," she explains, but she still gets asked what she's going to be doing in another five or ten years. Dyson is still plagued by questions about auditioning for X Factor and back-up plans too, her answer to this one is simple though; "even if I'm not an artist, I hope I'd be able to write for other artists, I'll always be in the music industry."
Speaking openly about the bullying she experienced at high school, Dyson explains how she quickly learnt to keep her mouth shut about exciting opportunities as they'd often fall through due to the fickleness of the music industry and her peers would just assume she'd lied. "I was different and I went to a really academic school," she sighs, "I didn't really make it easy [for myself.]" Releasing her first songs at 14 she remembers a group of three girls who hated her, yet one day she stumbled upon them watching one of her early music videos in the locker room. "You say you hate me, but you listen to my stuff? I don't get it."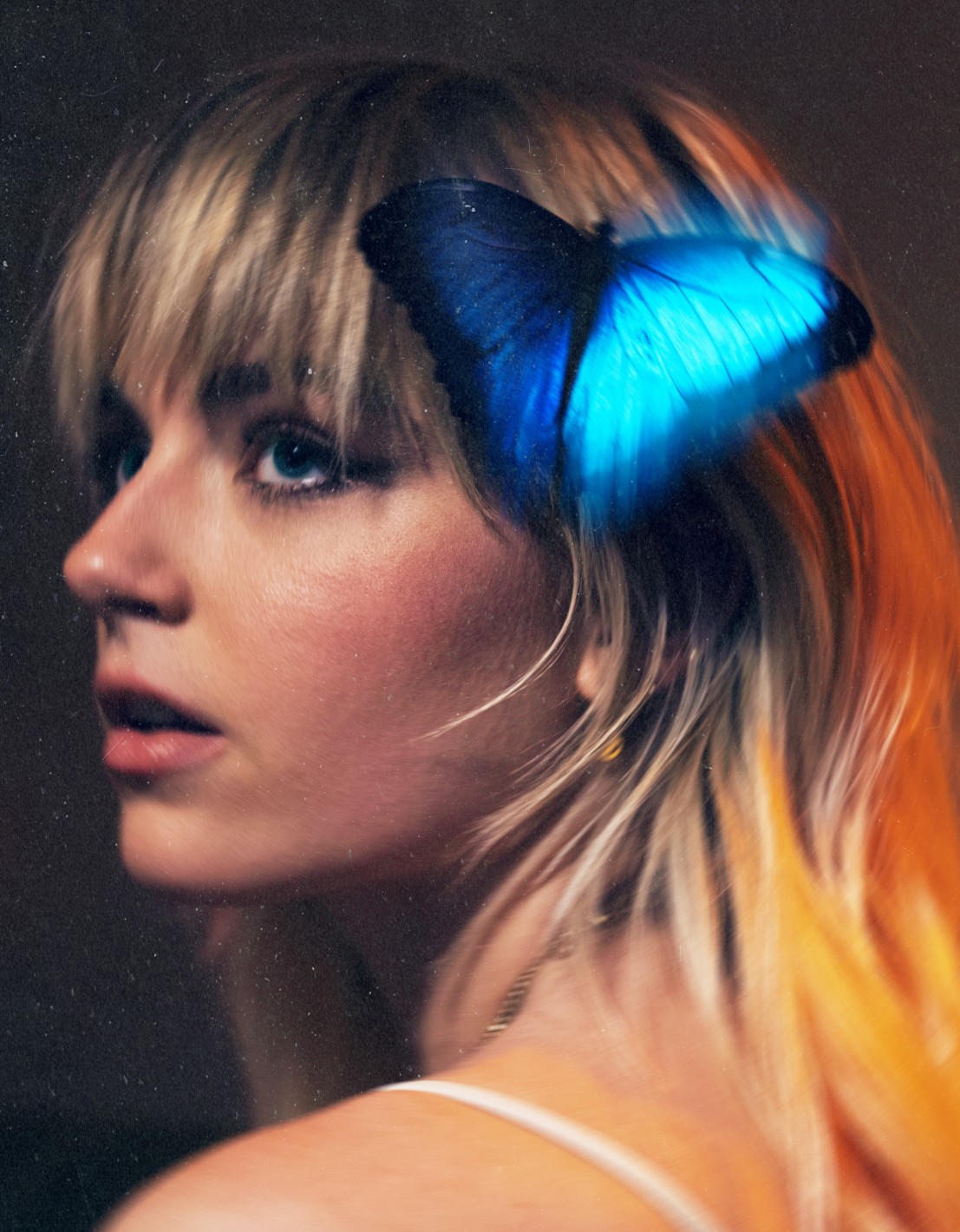 Looking back on that time in her life Dyson says "it's given me the thickest skin you could ever have and I'm grateful that I've come out of the other side having learnt a lot." Putting a lot of those experiences into her songwriting, 2019 single "The Bully" touches upon those themes. "The tagline of that [song] is 'I'm glad it happened to me and not you' and the reason why I say that is, I'm quite spiritual about this, but I truly believe I was chosen by a higher power to have gone through hell at school because no-one else could have dealt with it."
Not letting the bullies win, Dyson held her head high and got on with her schoolwork while continuing to pursue her dream of music. Released on the last day of 2018 she explains the "whole" also nods to this time and was something she wanted to move on from. "I thought they'd taken a really big chunk of myself, but actually they haven't and it's just affected me in a positive way."
"It's sad that so many people relate to [these songs]," Dyson admits, "but I've always wanted to be open and real about this and I've moved on from that part of my life, but it's still important to talk about it because there is light at the end of the tunnel, there's always someone you can talk to and you're not alone."
"I get messages from fans saying how much my music has helped them, but they don't realise how much it's helped me to realise I'm not alone."
Signing a publishing deal with Universal, while in her final year of school, Dyson was ready to leap into music before she'd even finished her GCSE exams. Having already won the support of BBC Introducing London, she was playing their stage at Glastonbury Festival four days after her last exam. "That was a big turning point for me, I've just played my first festival at Glastonbury."
Sticking out those final few months, this shiny new achievement was all the proof her family needed to get the rest of the way on board and it wasn't long before Dyson then signed a record deal with Sony at 17. "People think a record deal means you're going to be the biggest thing in the whole world, but it's kind of what you make of it…" she says explaining the realities of this step in her career. "It's not that you sign and suddenly all these people do the work for you, it's your career, it's your life and you need to work as hard as everybody else in order for it to work."
Releasing her debut EP I'm Sorry, I'm Not Sorry at the end of 2019 Dyson started to dive deeper into romantic themes as she began to experience more of life's pitfalls and uncertainties. Her next big step was taking the leap away from home. "I wanted to be on my own and explore myself," she says her initial push to leave the nest also included a need for space and solitude so she could really concentrate on making the best music she could.
Having grown up in West London, she stayed in the capital initially, but when lockdown hit and she was faced with the uncertainty of not knowing when she'd be able to see her boyfriend again so moved herself and her bedroom studio to a new city.
Standalone single "Bedroom Ceiling" which was later released with an additional verse from indie artist Cavetown became an anthem for many people during the first lockdown. It drilled down into the isolation we still experience while having the world at our fingertips with smartphones and an internet connection.
One of a string of singles which have preceded the release of this new EP, Dyson says that real growth takes time shows the evolution of Sody emphasising the premise of the title. "I'm still growing, I'm still on the journey and I feel like I'm always going to be on a journey, but I'm definitely not at my full potential yet."
Lead track "butterfly" kickstarted a new burst of creative energy which would become the EP. Writing notes about a butterfly she saw while on one of her lockdown walks, she explains "thinking holy shit you came from an ugly caterpillar and now look at you, look at you flourish." Comparing this insect's journey to her own struggles at a school and beyond, her notes become the song thanks to a Zoom session with frequent collaborator Lauren Aquilina. "I wanted to write songs I really liked, that I wrote with close friends and just stuff where there was no pressure."
"I sent my record label an email with these six songs, like 'hi I really wanted to release this EP, as soon as as possible, and here [are] the songs', luckily they heard them and liked them" she laughs, "the fans might hate them but hopefully not!"
Dyson is nervous about the EP. Not only is it her most honest work to date, it's filled with emotions, feelings and situations she's still processing. With no long, drawn out release schedule pushing single after single, real growth takes time lands together as a body of work – something Dyson hasn't done before. "I'm super proud of it and everyone's worked really hard," she says to almost reassure herself that there's nothing to worry about.
Another first for Dyson is the release of a song she's written completely alone. The final track on the EP "i've got you" is a return to her early days and writing songs in her bedroom. Now she's found fellow songwriters she clicks with, personally and professionally, her solo stuff rarely gets a life outside of fleeting voice memos. Having shared a snippet of this one back in February with fans still asking for it as Dyson was working on the EP, it made sense to put it out now.
Ready to grow some more, Dyson is hoping that 2021 brings more new challenges as she's not done changing yet. "I'm still a new artist and a developing artist," she explains, "but from my perspective I've been releasing music for four or five years and I'm still nowhere near where I want to be. Musically I want to keep flourishing and trying new things, but it's definitely a process and a journey and I'm so grateful to be on this journey and to be doing the thing that I love everyday."
real growth takes time is out now.