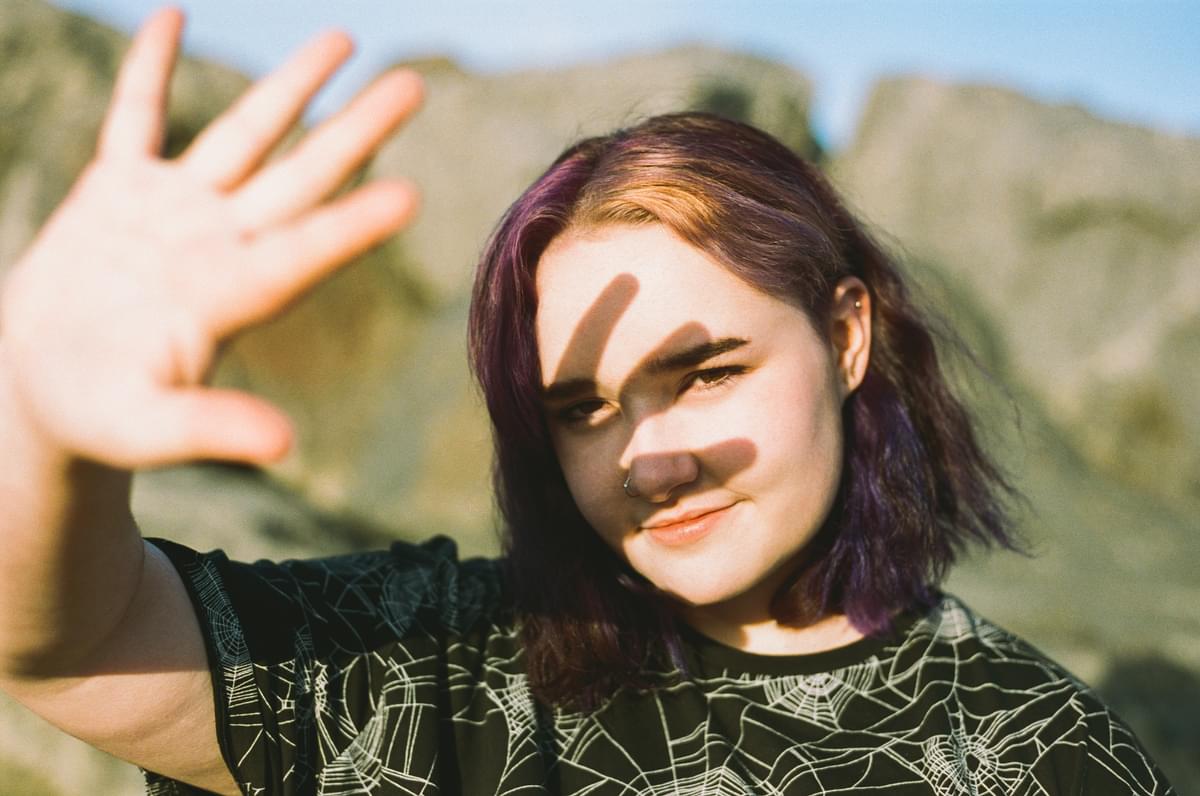 Smoothboi Ezra's spectrum of emotions
10 July 2021, 09:24
Never has there been so much positive discourse about neurodiversity.
The concept was coined in late '90s to refer to differences in thinking, learning, retaining and processing information. It encourages us to perceive autism, ADHD, dyslexia, and other developmental conditions not as flaws that should be fixed, but as normal variations of the human brain. Thanks to this ongoing paradigm shift, such conditions change from scary and mysterious phenomena into something people mention casually and make funny TikToks about. Universal Music Group even launched a campaign called Creative Differences aimed at nurturing neurodiversity in the entertainment industry.
"I feel like there is always room for more," Ezra Williams tells me over Zoom when asked if they think there is enough neurodivergent representation in creative industries. "A lot of people have been more open recently about mental health struggles," they add. "The more open we are, the better. People should be tolerant and accepting of those who are different; those who don't fit societal norms. Get rid of prejudice."
Williams is a 19-year-old songwriter, multi-instrumentalist and producer who goes by the stage name Smoothboi Ezra. Their debut EP Stuck offers a rare take on emotional relationships from the perspective of someone on the autism spectrum. It completely debunks a misconception that autistic people don't experience emotions. On the contrary, those emotions can be overwhelmingly intense and it might just be difficult to manage or even recognise them. "Can't tell if I love enough / I've never been good at this stuff," Williams sings in the title-track, and its lyrics seem to speak of alexithymia – a personality characteristic in which one struggles to identify and describe emotions. Williams, who was diagnosed at 14, is understandably unsure if autism affects their creativity. "I think it does, but I wouldn't be able to pinpoint how," they explain. "I've never not been neurodivergent, so I don't know which parts are affected by it and which aren't. Maybe I write from a perspective some people can't."
Williams lives in Greystones, a small coastal town south of Dublin. It is rather peaceful, though Williams believes the Irish school system could be better at accommodating neurodivergent students. Unexpected changes, crowded and loud spaces, and the pressure to keep up with neurotypical peers are just some of the struggles such students face, besides occasional social mishaps. Fortunately, Williams themselves doesn't have to deal with a lot of prejudice. "That's because I don't really go outside," they laugh. If there is anyone that had a blast during the lockdowns, it might be autistic folk who learnt that their regular lifestyle is called quarantine.
With the advent of Olivia Rodrigo and Billie Eilish, it seems as though people are straying away from their previous inclinations to listen to abstract songs that could be about anything. Music that sells and, more importantly, music that matters these days is one that is vulnerable, authentic, and meaningful. I wondered how it felt for artists who are able to muster up the courage to share something personal with the world; to let everyone hear about their deteriorating mental health or toxic relationships. "It doesn't feel real most of the time because it's online," Williams says about opening up on their EP. "I've always done this – released every thought I've ever had. I'm bad at keeping things to myself. I don't think I would have felt different whether everyone was listening to my music or just one or two people. I would feel the same."
Stuck mainly deals with an ill-fated relationship. In the course of just four tracks, Williams goes through nearly all stages of grief, just about managing to arrive at acceptance in "Palm of Your Hand". Their voice, quiet and calm over lo-fi guitar, reflects on a love that fell apart. Phoebe Bridgers and Soccer Mommy soundtracked Williams's lockdown, and their influence is unmissable throughout the EP. Its laid-back production paired with Williams' straightforwardness almost makes it feel like they are in your living room, sharing stories nonchalantly over a bottle of wine. "I guess I felt too safe / It didn't sit right with my brain," they admit on "Without Me", alluding to the idea of self-sabotage when things get too comfortable. "I see it as a pendulum swinging. When things are good, they will get bad," says Williams explaining the philosophy behind the lyric. "Whenever I'm having a good time, I'm afraid to fully enjoy it. But in order to appreciate a good time, maybe some bad things have to happen."
Stuck is not meant as a concept EP aimed to educate listeners about autism or the experiences of somebody who identifies as non-binary, but Williams is still glad if someone learns something new. "There is no specific thing I want people to take away from the EP," they say. "I like it when people come up with their own conclusions about what the songs mean. I want them to take away whatever they need. I also understand that my experience isn't the one and only autistic or non-binary experience. It is important to listen to everyone. I don't see myself as the voice for autistic or non-binary people; they probably have completely different experiences."
As much as Williams prefers not to go outside, they are excited to play shows in Manchester and Reykjavik in autumn, the latter being at the Icelandic Airwaves festival. "I've never been to Iceland," Williams grins, "I've never even been to Manchester!" Though they have always had anxiety before going on stage, Williams genuinely enjoys playing concerts. "I like being on stage because I can sing my songs and leave. I don't have to talk to anyone. There's no pressure to have conversations," they explain. "Besides, the colourful lights are fun."
Of course, Williams's neurodiversity is not the most important thing about them, and it is never presented as such. Stuck matters because it is made by someone who is self-aware and emotionally literate way beyond their 19 years of age. It also matters because it resonates with people who rarely see themselves represented in the media, let alone in music.
Stuck is out now.
Get the Best Fit take on the week in music direct to your inbox every Friday