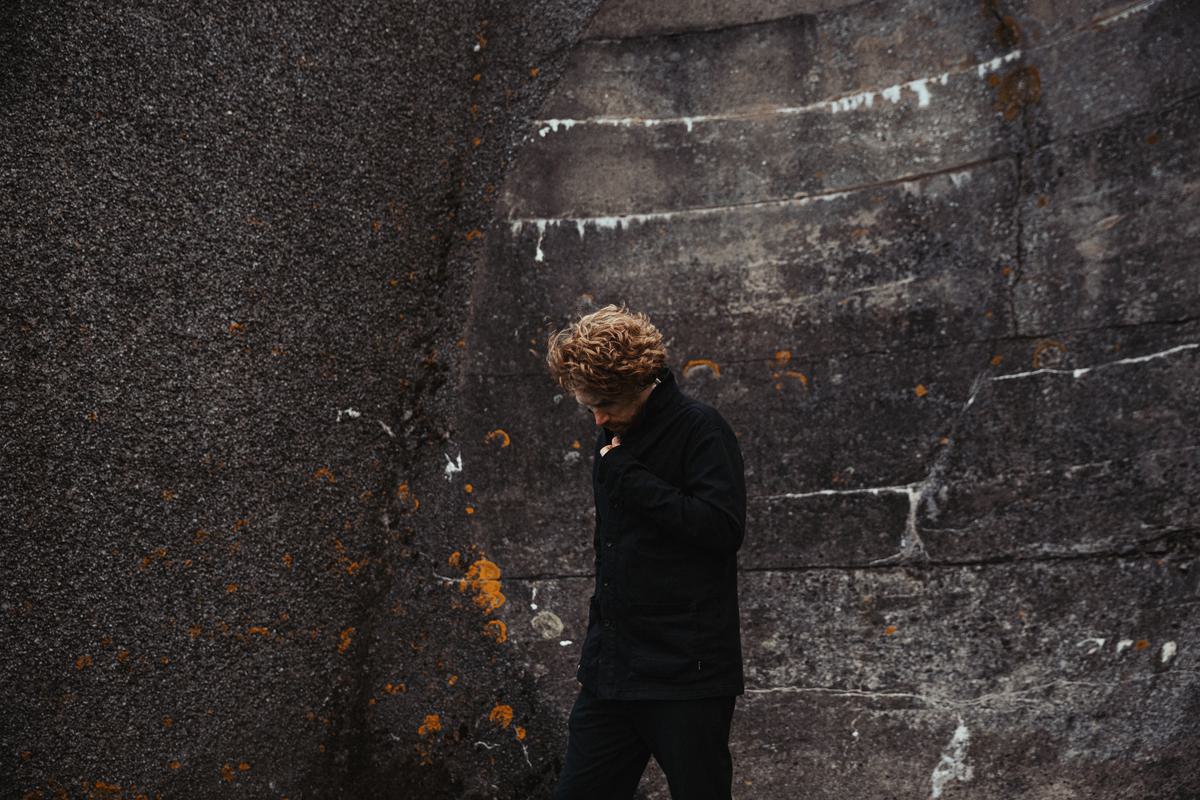 On the Rise

Simon Goff
08 November 2023, 08:00
From composing for film to collaborating with a range of diverse artists, British musician, composer and producer Simon Goff tells Jen Long how he's reinventing his experiences on new record Spark Like Living Mothers.
"I moved to Berlin because I wanted to give myself space to reconnect to the violin in a way that made sense for me. I felt in the UK, I was too connected to classical music," Simon Goff explains. "I was playing bass guitar in rock bands in Leeds. I just wanted to get away from both of those scenes to a place where things are so much less defined in terms of genre."
Born in Wales but now based in Berlin, Goff calls in from his low-lit, neutral-toned studio. Across his career to date he's collaborated with everyone from members of Swans to contemporary dance companies to Katie Melua. On new record Spark Like Living Mothers, he draws on his depth of experience to create an intelligent, gripping and innovative body of work.
Goff moved to Thirsk in Yorkshire when he was three years old and began playing violin at age eight. Inspired by his primary school music teacher and with his two brothers having already picked up piano and guitar, he found himself drawn to the orchestral instrument. "We were lucky to grow up in Labour times when school education gave free music lessons. It's crazy now to think any kid could have had access to any orchestral instrument," he says. "Maybe my parents ended up paying something like £12 a term, but it really wasn't a lot of money and I was able to learn."

At the same time, he was heavily into 70s British rock bands like The Who and Pink Floyd, and began playing bass in bands around his local area. "I was listening to John Williams scores alongside listening to The Who and listening to Brian Wilson and The Beach Boys," he laughs. "For me, it all makes sense together. I don't see the lines between those genres because it's all just structure, harmony and melody. It's all the same stuff."
A pivotal moment came when, at the age of sixteen, he met English musician Herbie Flowers. An esteemed session player who began his career in the 1960s playing for record producers like Mickie Most and Tony Visconti, Flowers was running workshops for burgeoning musicians and Goff began to assist him. The two became friends.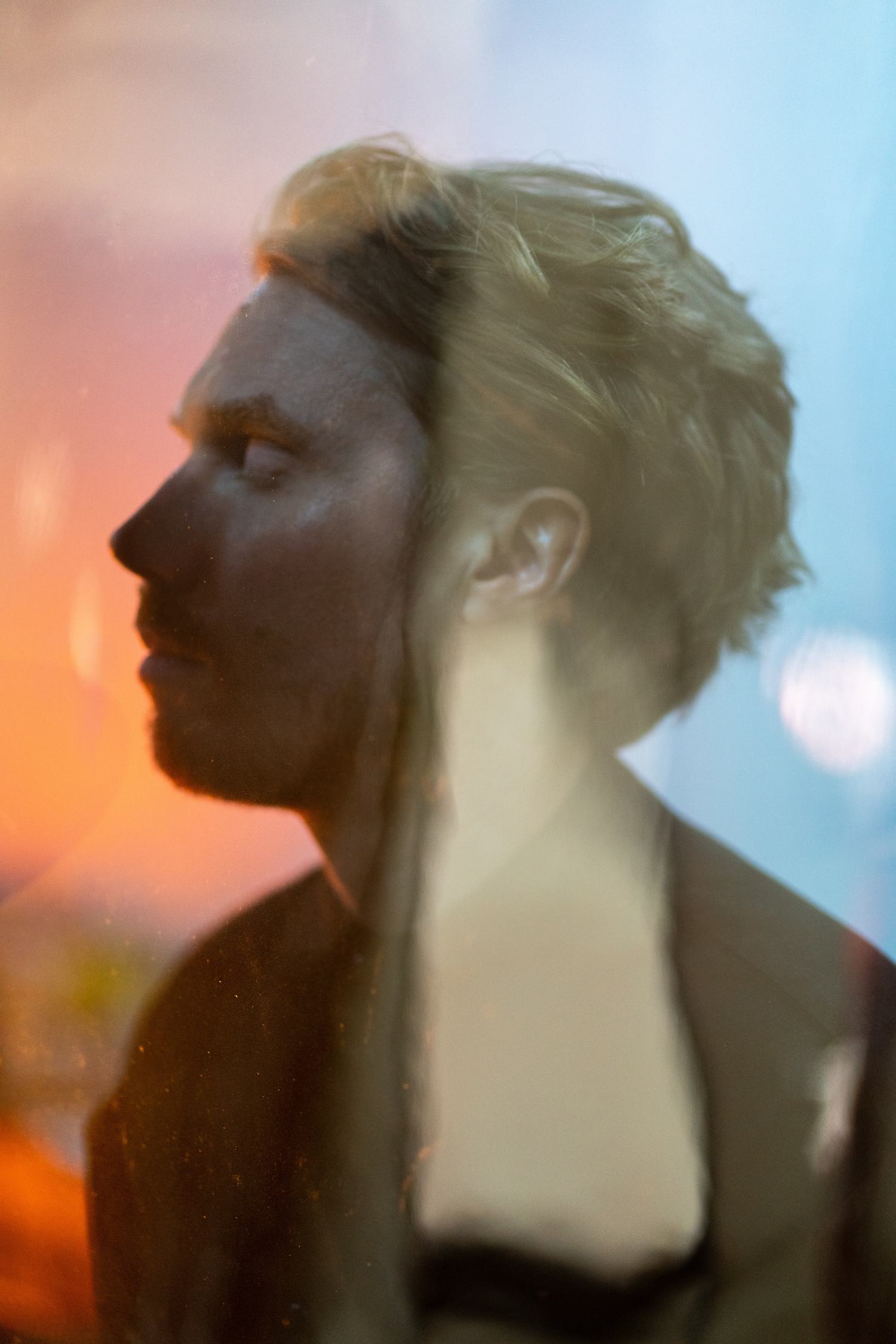 Through Flowers, Goff met a chain of musicians who would help shape the next decade of his life. He met Berlin-based composer Cassis Birgit Staudt who had previously worked for Jim Jarmusch, co-producing iconic classics such as Coffee and Cigarettes. Via Staudt, he met Berlin-based musician Dana Schechter of Bee and Flower, who had previously played with Swans. Both had played in Angels of Light with Michael Gira, and through them he got to know musician and artist Thor Harris, with whom he collaborated on their 2020 release The Bit.
Goff studied violin at Royal Birmingham Conservatoire for five years, while simultaneously playing in the Leeds-based rock band Hope&Social. In 2016 he felt it was time to make a change and followed his contacts to Berlin, eventually landing a job working for Grammy and Emmy-winning producer and sound engineer Francesco Donadello.
The first session Goff worked on with Donadello was the Erased Tapes' 1+1=X, their 10th anniversary release featuring tracks by the likes of Nils Frahm, A Winged Victory For The Sullen and Douglas Dare. Through the sessions, Goff felt as though he was welcomed into the family, even contributing violin to tracks by artists like Peter Broderick. "If I'd written about the job I wanted to do at that time, that would have been that job," he smiles.
He'd previously played on soundtracks by Staudt, and he continued to work with composers he'd met via Donadello including Jóhann Jóhannsson and Hildur Guðnadóttir, who he worked with on the Joker and Chernobyl scores. He composed the score for BBC series The Gold, as well as the forthcoming Czech feature film We Have Never Been Modern.
Once Covid hit, Goff began to focus on his own personal compositions again, releasing his debut album Vale in 2021. However, one of his more intriguing collaborations came a year later, working with Katie Melua on 2022's Ariel Objects, quite the jump from his previous partnerships. "It's a very big leap," he laughs. "It doesn't matter whether it's the music of Swans or the music of Katie Melua, as a musician I feel like I can connect to other musicians and appreciate, respect and understand their stories. I find every facet of music, every bit of performing, it's all amazing to me. For me, there isn't really a distinguishing line between those two things."
Working together in Goff's studio, they based their collaboration on improvisations, Goff pushing the music into uncomfortable experimentations and creating a record of captivating, boundary-pushing pop. "Whenever it got to a point where she did a vocal melody line that felt like it was gonna resolve, I just did something that pushed against that and took us somewhere else," he says. "I wanted it to be more fluid and explore."
It's that ethos of exploration and immersion that Goff has brought to Spark Like Living Mothers. The seed for its music originates from a piece he composed for a dance production, the director playing with the idea of zero as an ending and beginning, the moment when everything stops and starts again. Goff used English Renaissance composer Thomas Tallis' piece "If ye love me" as his starting point, looping and layering it. "The harmony and sonority of it was so wonderful, I just spent three hours fucking with it, making these sound tapestries," he says.
He transposed the piece and recorded it to create the track "Awakening," an encapsulating odyssey of capacious violins. But after delivering the commission, he felt the need to continue. "I didn't feel like it was totally finished. The journey of the music hadn't reached its end," he says. "For me, for the music to stand on its own, I needed to continue that journey with the art and follow it a bit further."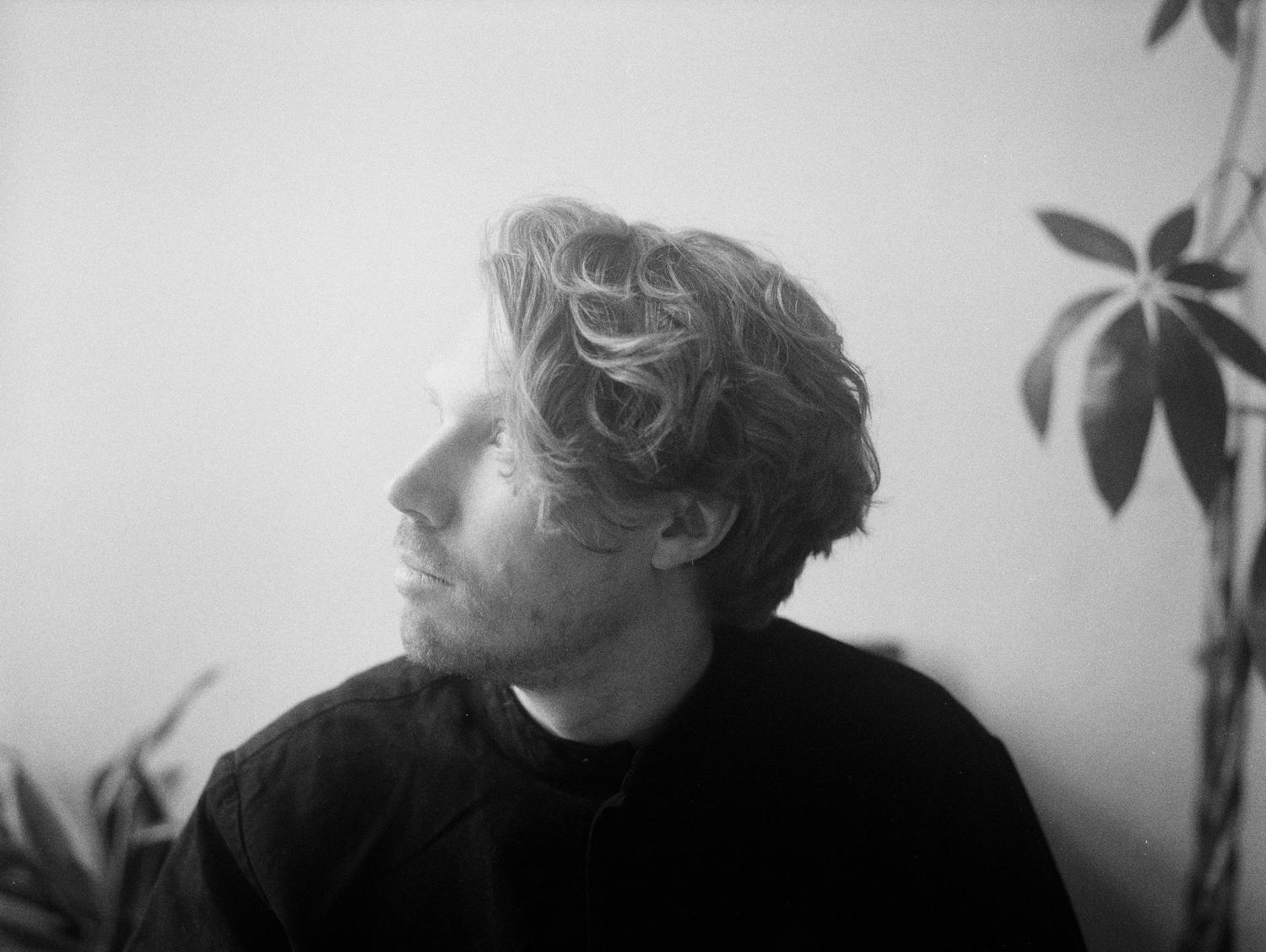 Goff took fragments of melodies or even solo chords, and used them as the foundations for new pieces. Every track on Spark Like Living Mothers was inspired by this process of renewal. The result is a record that toys with expectation. Mixing pulsing synthetics with rich organic instrumentation, tracks lull and crescendo, build then fall away. Traditional structures are embraced and abandoned, creating something that's opposingly both arresting but also indulgent and escapist.
Similarly, the lyrics on Spark Like Living Mothers are both confronting and passive in various stages across the record. Collaborating with Sam Potter, best known for his part in 00's dance-punk outfit Late of the Pier, Goff took texts about rebirth and renewal, fed them into an AI system developed by Potter using NASA-approved algorithms, and created a brand new poem. "I was like, fuck it, let's take old, old texts and let's feed them into this thing and see what it comes out with," he says. "And it came up with this poem. It sounds so profound but it means nothing."

Goff took the poem and cherry-picked words for their cadence and punctuality. Working with vocalists Anna Lena Bruland and Tara Nome Doyle, they created new textures, improvisations and interpretations.

Out now on GRAND CHESS Records, a collaborative label that brings together music and art, Spark Like Living Mothers is the culmination of Goff's experience, innovation and collaboration. "The whole process of the record is just about, you've got something, use it as a place for inspiration and just follow that and create something new," he says. "Taking something, creating something new."