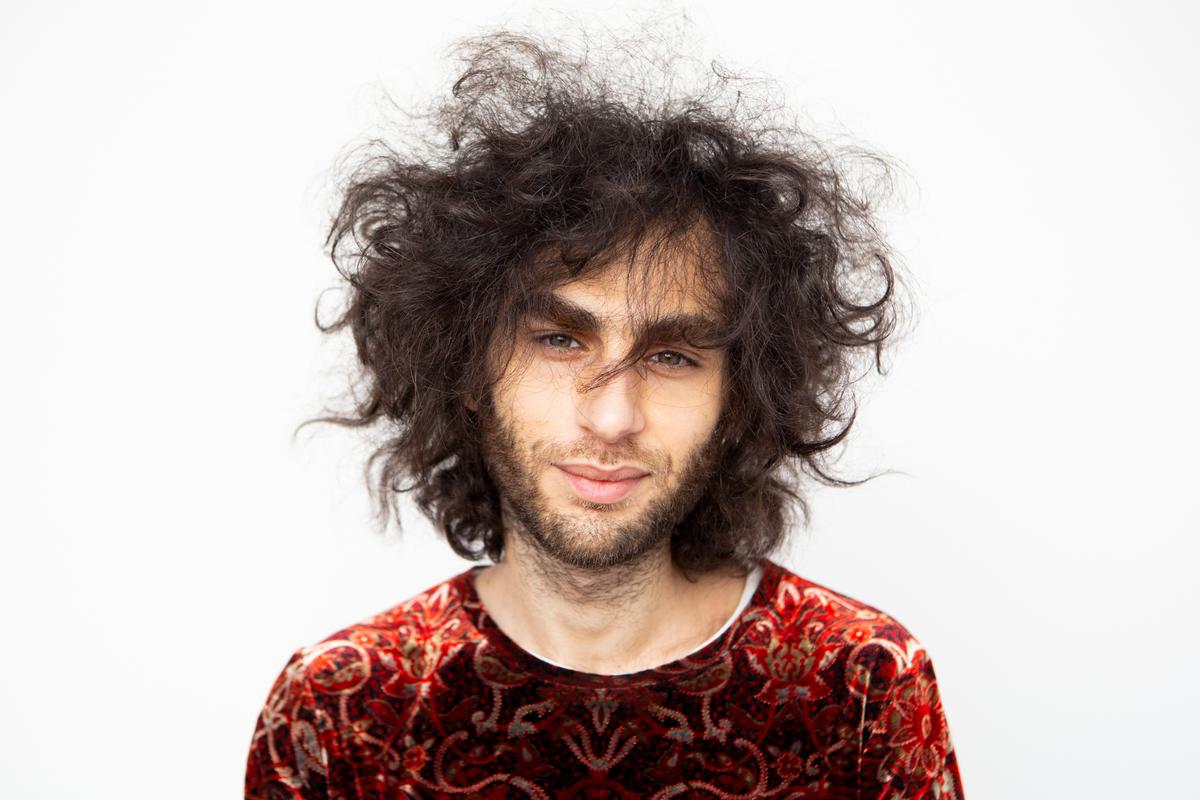 On the Rise: Sessa
22 June 2021, 09:00
São Paulo songwriter Sessa's minimalist compositions reaffirm optimism and celebrate his home country.
"You know how we were talking about religion and its attempt to make sense of existence, and solve some questions we all have? To me, Brazilian music is like an answer key for that", says Sergio Sayeg, two years after releasing his debut as Sessa - Grandeza ("Greatness") - and answering some of these questions himself.
"Of course that's a biased view, personal taste", 32-year-old São Paulo-born songwriter explains. "You could say the same about Jamaican music, for instance, that changed the world so many times - they definitely offer some great answers - but Brazilian music is really where I lean over".
What Sayeg borrowed from Brazilian music, he returned in a different way - and it feels like a good deal for everyone involved. Whilst his music evokes the likes of Caetano Veloso, Tropicália and Bossa Nova, theyaare none of them. As in all great recipes, many elements are in place to give life to his own unique sound. Sentiments are chanted over nylon-string guitars, choir-like harmonies and percussions that weave Afro-Brazilian rhythms. It's all very bright, very sensual, very groovy but also very calm, and yes, very Brazilian.
Why does he believe his country's music holds so many answers? "We have diverse geographies that coexist and then also various different cultures that happen simultaneously". Whether the question is about existence, history or music: Brasil doesn't offer one answer, but many. As complex as it can get - and it does - this plurality is what empowers the country to live on its own nature: much like Sessa himself.
"I was born and raised here so I have been exposed to it in uncountable ways" he says. "It's the radio, the television, even the way people speak to each other. I mean, even when we say 'Oi, tudo bem?' it's extremely melodic. Like Hiiii, how are you?' I think that even if I had locked myself in my bedroom and had listened to nothing but The Stooges for ten years, my music would still carry these influences of the place I came from".
Sayeg did listen to lots of Stooges and MC5 growing up, and like any teenager into rock, he wanted to play electric guitar - but growing in Brazil, he had to make do with a nylon-string. "It's just how it works over here, nylon-string guitars are very strong in our tradition" he recalls. "There's always an old acoustic in someone's house - in my case, it was my grandmother's. It wasn't quite what I wanted to play at the time; it's what I play and teach today".
Acoustic or electric guitars remained a theme. During school Sayeg formed the psych-funk band Garotas Suecas and at nineteen moved to New York, joining Israeli guitar-hero Yonatan Gat for years of relentless touring and recording. That's when his debut album started to come together, albeit unconsciously.
Sayeg started to write songs while playing with Gat and his drummer Gal, "They were so dedicated in creating their work, that writing my own songs was sort of a way to find myself in those relationships. Like "they are searching for something, what am I looking for? Trying to answer that question was how I started to write and sing my own songs" he shares. "Chance is reality's flower" he concludes in the lyrics of "Flor Do Real".
At that point Sayeg wasn't aiming to put an album together. He would write songs and record them in between tours, with whatever instruments he had available - mainly voice, guitar and percussion. "I would gather people and we had one or two days to record as much as we could, without much rehearsal or planning. Friends would open their houses, and studios to help and make it happen" he explains. "I think the record contains six or seven different recording sessions".
The combination of voice, nylon guitar and percussion rose to become the album's core, and the feeling of fluidity and spontaneity made its way into the songs too: simplicity strikes as power, and there's nothing out of place. Each song holds a comfortable space between each instrument, they have been stripped off from the unnecessary. If you're hearing a sound, it's because that sound matters. There's no space for fillers: Sessa's minimalism stems from assertiveness.
"Sometimes the possibility of recording something over and over is not even an interesting opportunity. It can kill presence, and obstruct the feeling of doing it and feeling it right" he says. Grandeza doesn't come from any place of purism, and while most of it was recorded on tape, he holds nothing against digital. The follow-up record is an on-going process, dogged by physical challenges from the pandemic and the chaos of Brazil's political situation.
"We are experiencing terror in Brazil; a regression that feels like it has no limits. Institutional power is utterly unable, unprepared and unwilling to deal with any real issuel". I ask Sayeg about the prevalent feeling of optimism in his first record. He laughs: "I think there's still space for being optimistic. Not in a naive way, but in a combative form. It's absurd what's happening now, but it's brilliant what we are and what we can do. I definitely celebrate that".
Grandeza is out now via Boiled Records