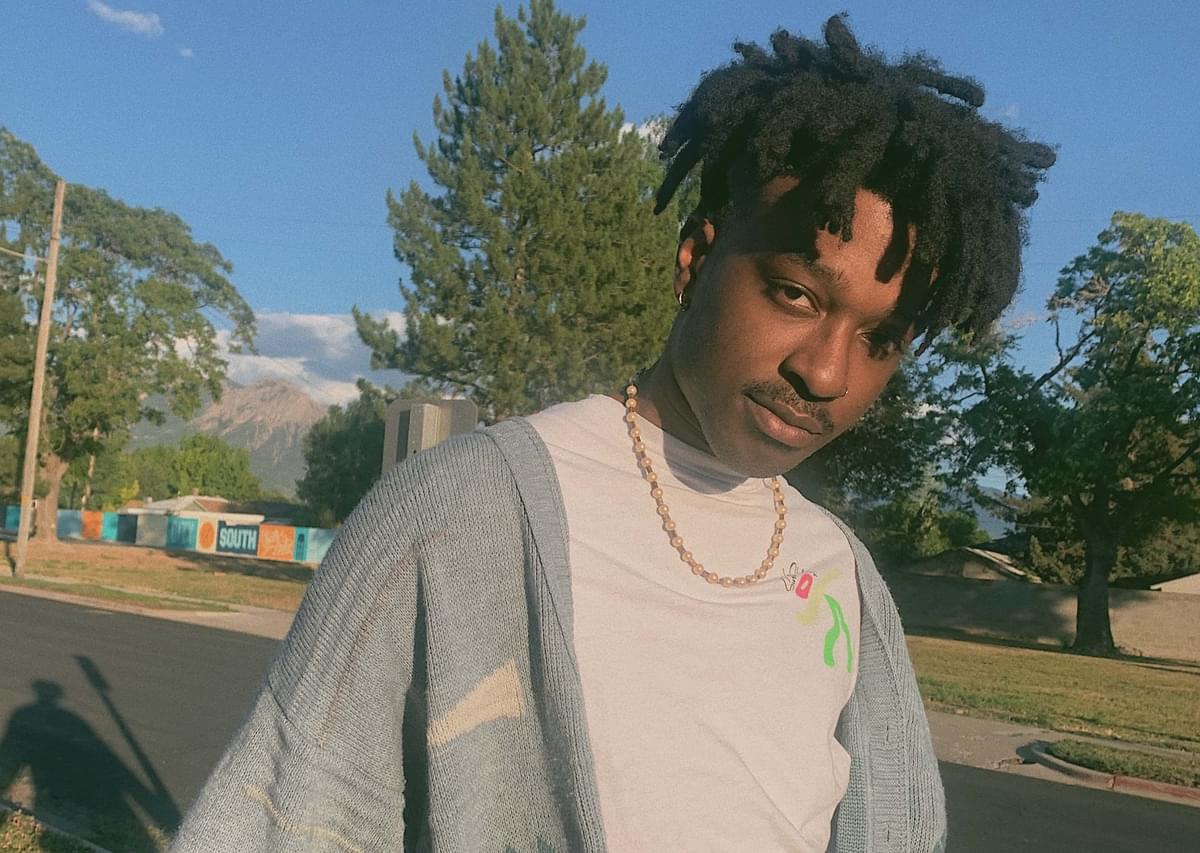 On the Rise

SEB
26 July 2021, 13:00
SEB's introspective pop thrives on being rough around the edges and shows the power and ambition of DIY music making.
Two years after moving from New York to LA, 24-year-old breakout artist SEB isn't looking to make it to the Top 40. "My whole aim is to make pop music that doesn't sound polished or ultra clean," he says, embracing the term bedroom pop. He is as breezy as his music, sprinkling in down to earth anecdotes whilst explaining how his music is just as simple as being pop.
"I also think the point of pop music is focussing on making a really good song that will transcend any genre and be upheld as a great pop song," SEB muses. "That is where my focus lies. It's in making a really good song where it has all the textures but doesn't have an over-the-top sound." This paired back approach has been key to the DIY music revolution which has led to the likes of Clairo, Beabadoobee and Gus Dapperton successfully producing a Gen Z soundtrack filled with bubbly nostalgia, angsty frustration and melancholic reflection.
The SEB subway has pulled into many stations before arriving at pure pop. His musical roots are a twisted plait of various sounds and genres from his time moving around the States (New York, Washington D.C., Oklahoma, Chicago and Miami) as well as living in Haiti. "When I was living in Haiti, all I would listen to was Kompa music, which is the local music," he recalls. "It's a mix of samba and reggae. It's really fast and upbeat, kind of like house." Growing up in Chicago, he was taught jazz and blues - "that old school fundamental musicality" - by a teacher. Time in Brooklyn and Queens introduced him to the likes of 50 Cent and early Lil Wayne, and whilst studying in D.C., he attended basement shows, hanging around with an indie crowd: "At each of those periods, I tried making that type of music. There was a period where I tried to make modernised Kompa for a year," he remembers.
Leaning into the music scenes surrounding him in his youth, SEB has tried his hand at everything, even being part of a rap group in middle school. The Rough Boys consisted of SEB under the name Holla and his best friend Lil Moose. They would rap over beats, with their tracks spreading through the school. "It was a lot of fun because there were no expectations," SEB remembers. It wasn't until high school - and thanks to a rickety version of Logic - that he caught the bug for making his own music: "I don't know what I was making exactly but I was making these up tempo, hard-hitting tracks. That was when I was like this is what I want to do for the rest of my life."
Dropping out of university and moving to New York to pursue music sounds like a teenage dream, something that could be the start of a flourishing career or the end of a passion. For SEB it was an insight into the industry at Electric Lady Studios, hallowed music ground once graced by Jimi Hendrix, Patti Smith and the Rolling Stones. As an intern he welcomed the likes of Lady Gaga, Lorde and J Cole through the studio's front doors (playing it cool of course). Being in the background of a machine as big as the music industry at the age of 19 can show someone what path they want to take: "Being there pushed me more into 'yes, this is what I want to be doing' but at the same time, this is not how I want to get there."
As well as turning down weed from Lady Gaga ("I kinda regret that now"), he sat in on after dark production sessions when sound engineers would pull up demos from that day. Chilling with food and some drinks, SEB could see the roughness of the initial recordings and how they weren't too far from his own work.
With the achievable in sight, SEB was settling into the bustle of New York life. Enrolling into another university course, he was able to stay in the Big Apple and explore the scene. Having Frank Ocean's Blonde, Kendrick Lamar's DAMN., and Migos' Culture as his soundtrack, SEB's musical flow began naturally, emulating influences and drawing from his present experiences: "When I started making music for myself, it happened naturally; let me take the drums from this type of music, guitar from this type, vocals from this type and create this hodgepodge," he explains.
Now rooted in the city of pop, SEB's initial tracks were quietly recorded at midnight in college rehearsal spaces. "I didn't want to record because either my roommate was there, or I didn't want the people in the other room to hear me. I don't know what it is about not wanting people to hear that side of you." Embracing that vulnerability to create music was something that SEB had to push past and in a whirlwind of fate, the opportunity to move to LA fell at his feet. Unfortunately, not everything was Lady Gaga and joints in Los Angeles. Talks with a management company fell through and SEB had to find a job to support himself: "I got a job at this store that I absolutely hated. Music was all I had to look forward to. It kept me going."
Working on music in his LA bedroom, SEB found his way onto Spotify playlists but knew he needed more than a few streams to kickstart his music career. Released in 2020, his first single "Boys Don't Cry" drifts on rusty ukulele melodies and a beat veering towards drum 'n' bass but it was TikTok that gave him the platform to upload snippets of his tracks. His mash-up of "Seaside_demo" with Harry Styles' "Watermelon Sugar" blew up a/s the soundtrack to road trips, weddings and fashion transitions. It's now been used on almost half a million TikTok clips and the music industry door has burst open for SEB. "It is cool in the fact that it opened up all these new opportunities. Now I can pick which route I can go in instead of fighting through each, so I get to a certain point." He now has nearly 330k followers and 5.3 million likes, an international following anticipating his debut EP.
IT'S OKAY WE'RE DREAMING is released this week via Mom + Pop Music and dials up the sentimentality of being on the cusp of adulthood to a ten, channelling euphoric youth. Produced during last summer's lockdown, SEB had nothing to do but look to the past, yet he admits it's a bad habit of his: "I'm almost too nostalgic to a fault. I have so many blind spots around so many things that have happened in the past." Over the course of the EP's five tracks, SEB captures the transitional moment of entering the world dazzled by optimism. Lush production paired with his captivating vocals make the record buoyant, a rich undertone of reality seeping through the lyrics.
SEB's main influences for It's ok we're dreaming were powerhouses of nostalgia, anxiety and elation, icons who still grace many a bedroom wall. "Two of the biggest were Kurt Cobain and Joni Mitchell," he tells me. "I was able to draw on that stripped down acoustic sound but also have it be euphoric, have it feel big without necessarily having 30 instruments." The EP is lavish in sound and captures the feeling of life catching up with you and you trying to catch up with the past.
Balancing perspective with personal experiences gives SEB's music an edge, particularly in his song writing. Leaning into his love of nostalgia, he finds it "easy way to make things seem fantastical." However, these songs don't ride off into the sunset that easily. Including his mental health experiences, SEB aims for listeners to be able to relate to his music: "You can give every nuanced detail. The more specific something is, the more people can relate to it. If you're able to catch the right vibe instrumentally, you can almost be hyper specific with the lyrics. I think that's what can cause a lot of people to gravitate towards it."
IT'S OKAY WE'RE DREAMING is released via Mom + Pop Music on 30 July
Get the Best Fit take on the week in music direct to your inbox every Friday