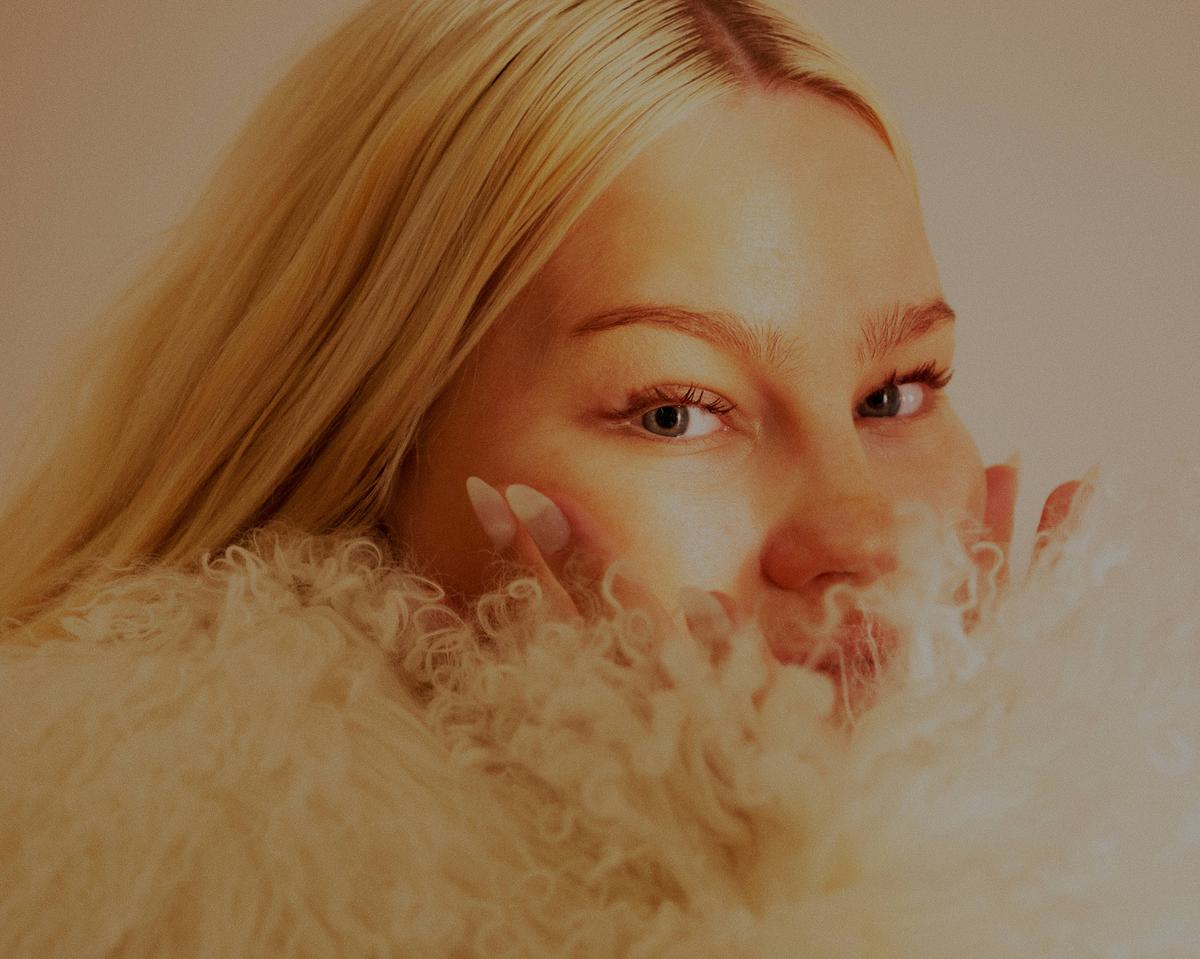 On the Rise

Sarah Klang
09 June 2023, 09:00
Embracing motherhood and making peace with her twenties helped Sarah Klang to make some of the best music of her career so far.
Sarah Klang is having her second coming of age.
Since releasing her first album Love in the Milky Way back in 2018, the Swedish singer and songwriter has had three albums chart, won two Swedish Grammys, and signed to a new label. She's dabbled in pop-Americana, brought in '80s synth-pop and '90s R&B with the release of 2019's Virgo, and has crafted a discography that is as vulnerable and vivacious as she is. But none of it had the same power that becoming a mother had.

"A lot of things have changed for me since the release of ​​Virgo," explains Klang from her kitchen in Sweden. "My first albums were about love songs and writing about things that weren't just about me in a relationship or me saying 'I love you and I'm sad.' This album really is like I'm coming of age… Except I'm in my thirties now."
Coming of age is a subgenre explored and storied in literature, film, and music for centuries that marks the time when teens transition into adults, catalysed by shifting mindsets, sexual maturity, and growing responsibilities. As someone that describes songwriting as a form of therapy that "does not work" for Klang ("It's like going to therapy with the worst therapist in the world — yourself,") diving into her own life to write songs wasn't enough of a mirror to wake her up to her own coming of age in her late teens and early twenties. Instead, it wasn't until she was pregnant with her daughter Mercedes that made her realise the extent she pushed down her tumultuous teenhood and the trauma she faced as a young adult.
"It hit me in the second week of my pregnancy and I didn't know whether it was the anxiety of being pregnant or what," she says. "I would wake up in the middle of the night just screaming as if I was in a horror movie and I thought that I had some weird pregnancy symptoms, but it's because I realised I was having a daughter. I knew that my own childhood was a bit rough and although I had fun during my twenties, there were things I suppressed that I didn't realise hurt me so much until I got pregnant. It was like I saw what I experienced in a different way."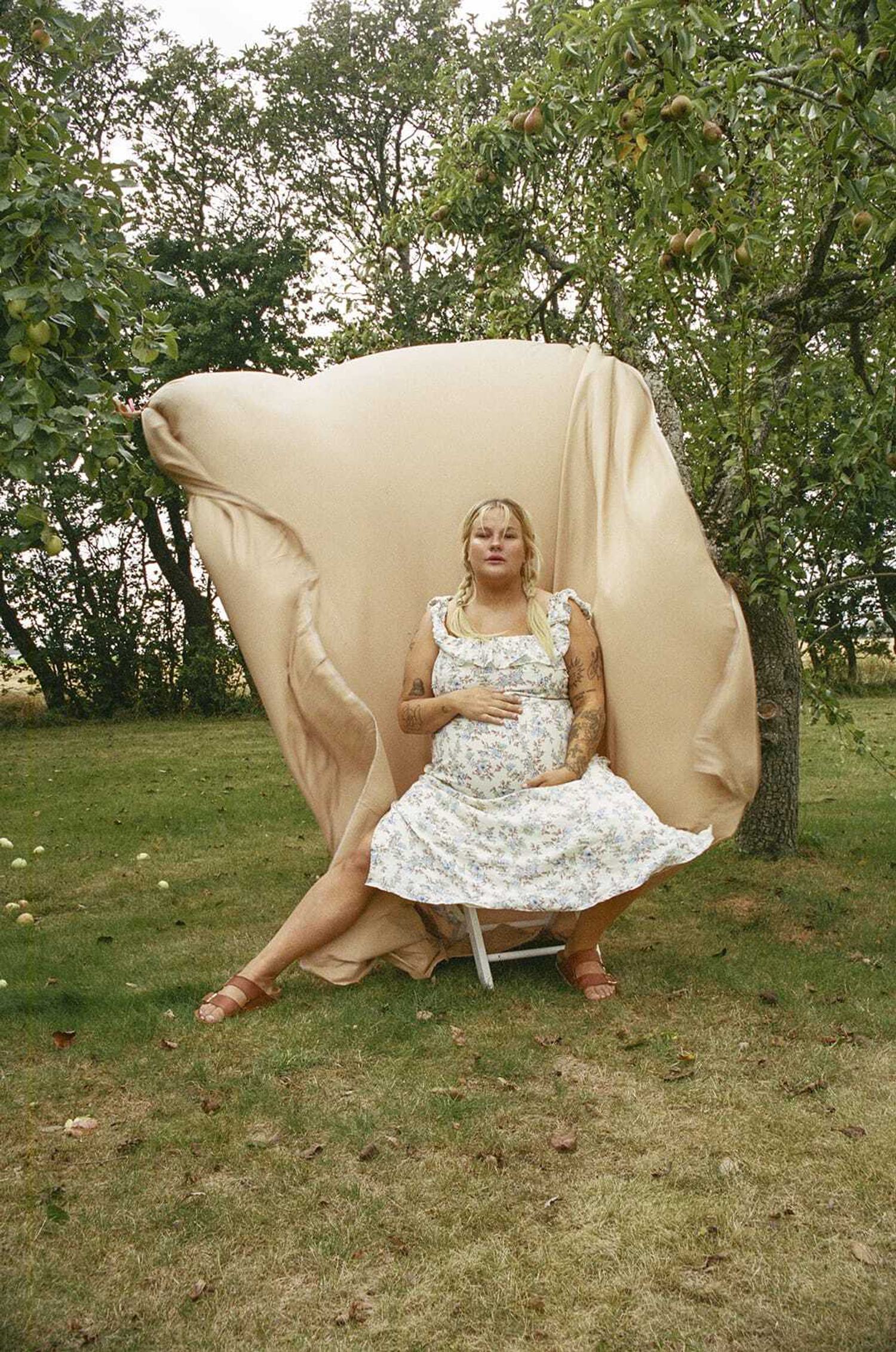 It's an experience Klang writes about on "Mercedes," a track written for and inspired by her young daughter. On the song Klang sings "I come from a broken family / I hope that my baby can make it heal [...] / And I've been getting nightmares / I was so scared that you won't stay around / Mercedes, is that your name? / Mercedes, I never wanna cause you any pain."
"The track is named after my daughter, but it has more to do with having a kid and being pregnant," Klang explains. "It's actually so much about me during and leaving my twenties. The difference between then and now is that I've become kinder to my younger self." Being pregnant forced Klang to open her eyes and acknowledge her younger self, the experiences she went through, and tell her it wasn't her fault. "I always just thought that everything that happened that was really bad was my fault, but it was other people not taking ownership. I've never been kind to myself before, my daughter helped me do that."
In 2022 Klang released "Belly Shots," a song that she describes as a "perfect pop song." If motherhood wasn't enough of a shift, "Belly Shots" is a track that pushed her out of her sonic comfort zone. "We made 'Belly Shots' in 20 minutes after a long time in the studio making music and, at the time, I was pregnant," she explains. "All of the lyrics were the same and recording at that time was really hard. It wasn't until we recorded 'Belly Shots' when we felt this breath of fresh air and realised we should re-record everything with a similar sound."
The upcoming collection of music explores motherhood in all its difficulties and glory. It's a theme that both acknowledge that if she was a man, she'd likely not be asked about it or write an entire album about it. "No guy is ever going to write an album about this," Klang laughs. "When I got pregnant there was a moment in the beginning when I wrote a dramatic email to my manager that said this was the end, I'm going to work in a grocery store and raise my child. It took my mom — a fellow mother — to convince me to do both."
Klang speaks about tracks that grapple with wanting to pursue her dreams in music while also wanting to be there for her daughter. It's a theme that artists like Florence and the Machine have written about as they get further and further into their thirties — something their male counterparts don't exactly relate to or write about in their music. "Elle King had a baby when she became huge and she does both. It's been really good for me to see mothers travelling and touring because you don't want to be called out for being a bad parent, something moms face more than dads."
As a new mother, touring has taken on a new form for Klang. When discussing other tracks she's preparing to release, she notes a specific song that discusses touring while her daughter is at home. "I had the opportunity to go to the UK and play my first solo show in some cities — something I couldn't say no to. When I was pregnant I thought I could just travel with her, but thinking about those tiny, dirty venues and a newborn baby… I couldn't do it. I left her for eighth days when she was three months old. It inspired a song because a part of me was enjoying it, but I felt like a psychopath for playing these bar shows while my daughter was at home."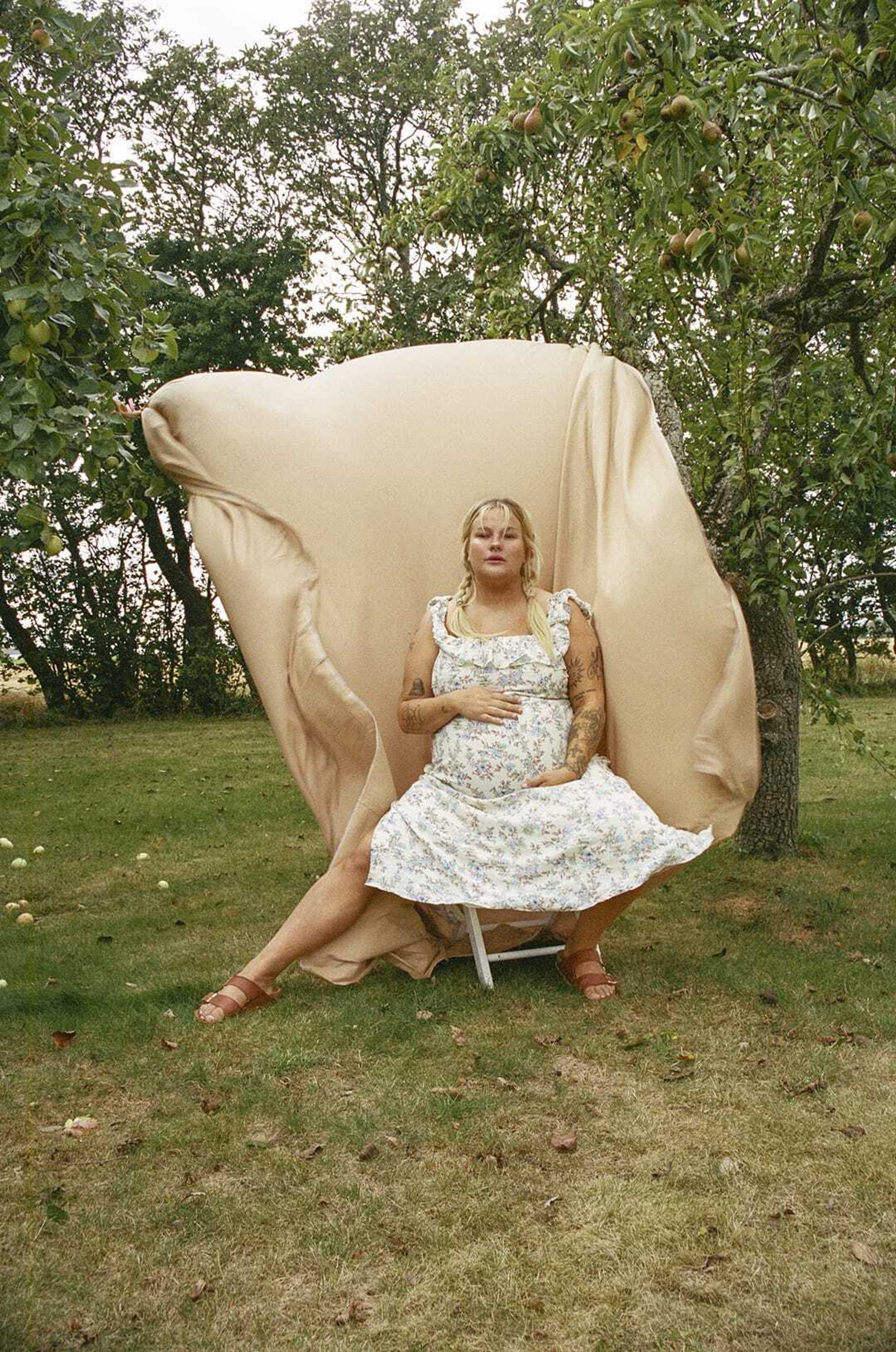 Later this fall, Klang will be returning to the UK and Europe to tour, something she's now got the hang of since becoming a mother. "There is nothing more that I love than going outside Sweden to play because Sweden is home. I play for my neighbours when I'm here because it's such a small country," she laughs. "Clubs have always been where I play my best shows and that's what I want to do."

Until then, she's focused on releasing more songs about her second coming of age. One of those tracks, out today, is "Magic Stone," a song about the 'great love' she felt meeting her daughter for the first time. It's an empowering, hopeful and positive track that embodies the new mindset Klang has as she navigates her thirties — a new outlook first discovered by seeing herself through her daughter's eyes. "There are moments when I realise people have listened to these songs and I just hope mothers new and old can recognise the experience," she says. "I haven't really found any songs about feeling like a shitty mother, so I hope they connect with it and can relate to it."