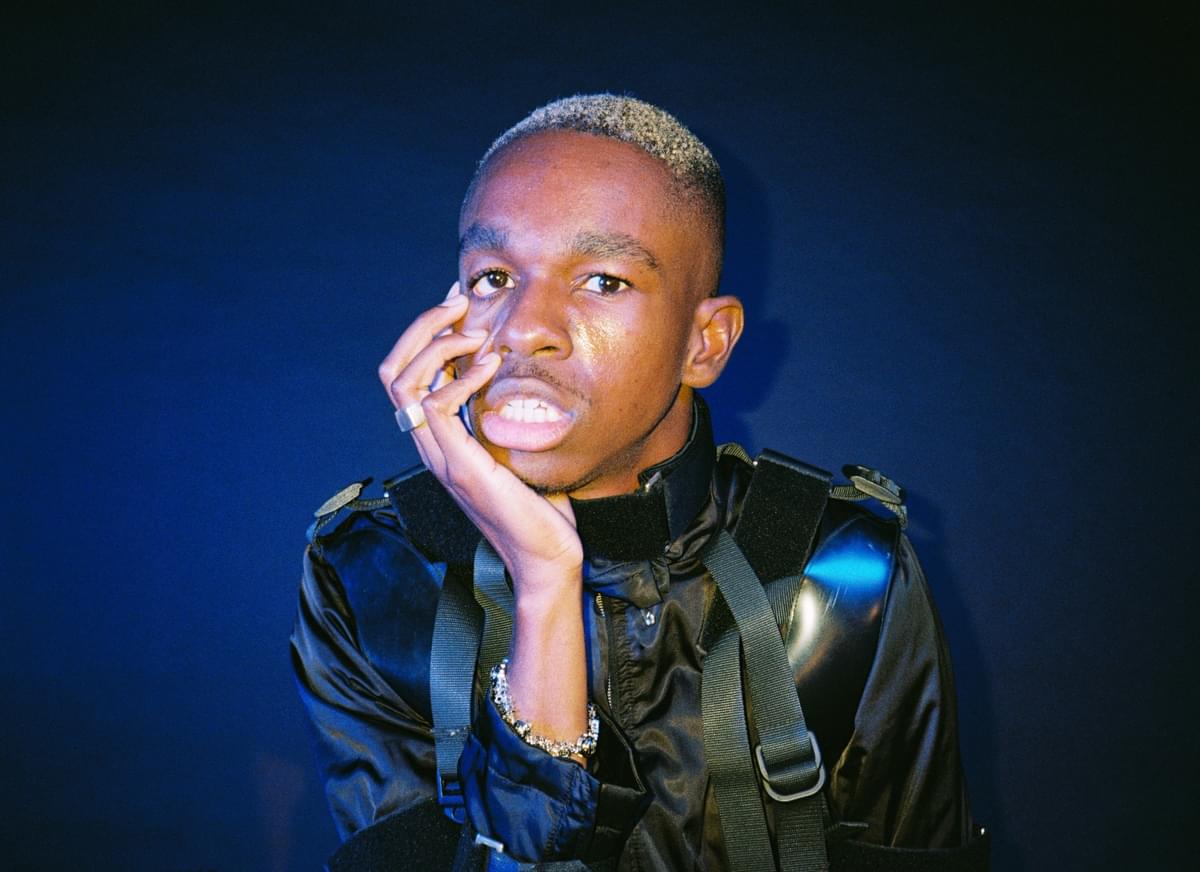 On the Rise

Sam Austins
18 April 2023, 09:00
Sam Austins is overcoming the odds and finding empowerment through reinvention with his upcoming EP Boy Toy. The ascending alt-pop artist tells Maria Graham about learning to appreciate every version of himself.
Detroit, Michigan native Sam Austins is constantly reimagining his world. The 26-year-old has lived a hundred lives in his twenties, working at a vintage thrift store and various odd jobs, couch-surfing between all-nighter studio sessions before finding his footing in the music world.
Austins is grinning from ear to ear in the middle of his lofty Los Angeles apartment. A sense of excitement is palpable, even from behind the screen of our afternoon Zoom call. He insists his apartment is a sanctuary of peace, although life hasn't always been quite so stable for him.
In his early twenties, Austins was homeless and couch surfing as he fought to get his music heard beyond the walls of his hometown of Detroit, quickly learning what it meant to embrace the unknown. He tells me the story of how he worked at a vintage thrift store in Michigan, somehow cheating the schedule to only work a couple of days a week for good pay. He'd commute around forty minutes to work in his beat-up Chevy Impala with no heat, looking out of the window to see the road when the ice wouldn't melt off of his windshield. Austins used the income to pay for his all-night studio sessions which would only conclude for him to come back to work the next day: "I needed to have money to go to the studio, and I needed to go to school to make my parents happy."

Austins attended community college before dropping out shortly after - "I tried to apply for a degree to make my mom happy," - noting that his choice of a business degree was the stereotypical useless major. He didn't mind the constant change in scenery, though. "We're at the age where you can work or go to school - and make your dreams come true," he remarks. He pinballed between his college classes, odd jobs, and the studio: "For me, I only saw that as an option where I can do what I do." During a random studio encounter, he got invited to the 2017 New York fashion week by magnate Philip Lem: "I'm like 'Okay, cool. I'm gonna leave my job for two weeks'". Two weeks turned into four, and his visit led him to meet and collaborate with multi-platinum producers Take a Daytrip for his popular song "Fiji", quickly amassing millions of streams. Austins was fired from his thrift store job the moment he returned. "That was the last job I ever worked, and I left it for fashion week", Austins laughs.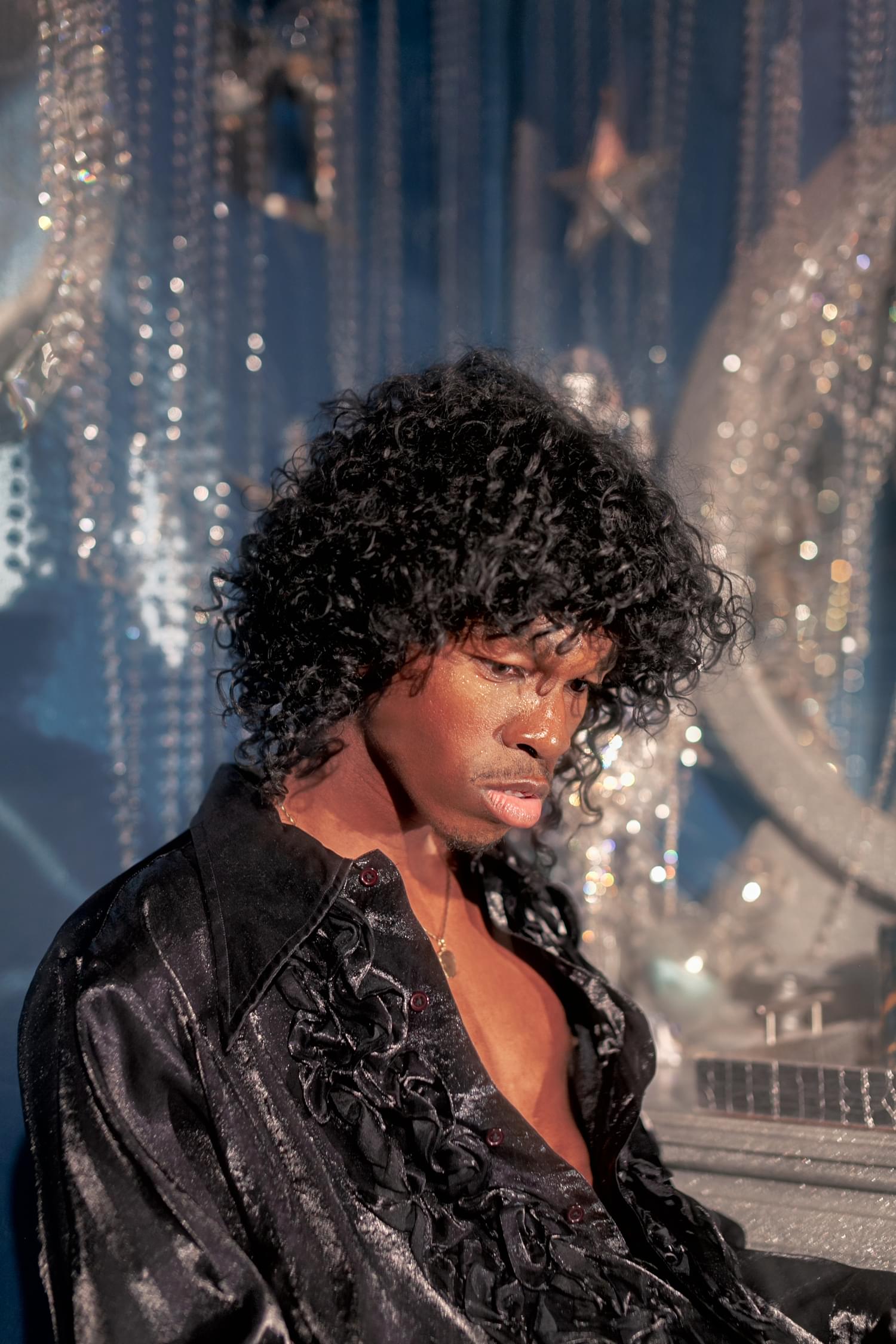 Moving in with his aunt, he self-released his first EP, leading him to open for artists Vince Staples, Danny Brown, and Playboi Carti. "This was before I started putting out music on Spotify. I just made music for me and my friends in Detroit," he says. Austins is quick to assert that performing with these artists wasn't as cool as people think. "I feel like some people think like 'Oh, he's done shows with all these amazing artists', I was doing these shows as a kid in Detroit when everything was new and fresh, they weren't legacy acts yet." He notes that it all boiled down to the connections he made in the city: "I was one of the artists that had the ability, friendships, and connections to manoeuvre my way into doing shows when people came into town". It's a far cry from something that Austins identify with now, but he acknowledges: "It's always fun to have a Soundcloud era for people to look back on and discover. It was really fun, but a different era."
"I wanted to make music that was energetic," he says, with an interest in creating sounds that would bring surges of positive reactions from the crowd. Austins seeks to push the boundaries of what music can be: his songs are strong, bold characters that come to life on stage. "It's a work in progress, it was always like a thing of trying to figure out the line, trying to step over it," he says. He has been refining his ability to energise a crowd through his storytelling. He tells me, "A lot of my art has a lot of webs. There's a lot of depth to explore. When you choose to go into that world, it's really fucking fun". Austins' debut mixtape, Homeless Star, detailed the hardships of struggling in Detroit and trying to break out as an artist while confined to a single area. His fascination with storytelling comes from artists who have done the same: "Bowie, Prince… those are my heroes." Right now, he's been listening to a lot of Bootsy Collins and Rick James.
That's just the beginning of his story, though. Now he's had a moment to catch his breath, having freshly returned from the North American tour supporting bedroom-pop artist Dora Jar, he is excited to chat about his new EP, Boy Toy. "I wanted to pull from a place that I've never pulled from before: this 'loverboy', 'innocent' but still with this 'rockstar edge' kind of energy," he laughs. It's drawn from the places his journey has taken him and the choices he's made, whether right or wrong. Austins notes that his inspiration came from a strained, rocky relationship that was never meant to be. "Now, I'm in my 'loverboy', indie, major label, up-and-coming era - finding my pocket," Austins announces triumphantly.
He quickly redefines it as his "fresh, baby boy" era, where he's finding his footing as an established artist, categorising himself with the likes of BROCKHAMPTON, Jean Dawson, and Omar Opollo. He's casting a wide net with who his audience is: "People who want to hear art and see art that changes their lives". During his tour with Dora Jar, Austins met fans who told him that songs on Homeless Star saved their lives. "I think that I'm making music for kids and people in general that want to feel a connection," and he's committed to creating those ties with anyone who's willing to listen. "I wanna give you a piece of me every time, and I think that's how my fans will be found - and it's gonna be a decade-plus of building that. Now, there's newer things to talk about. That grit and grind was a big part of my music prior to this point," says Austins.
Austins has been accumulating opportunities to make the art that he wants to make, and work with the people he has always dreamt of working with. Drawing from places he hasn't before, he's carving out a space for himself after getting signed by Atlantic Records in 2021. "I love the home I've made with Atlantic, the people I work with and the people I make art with," he smiles, noting that his signing hasn't confined his creativity at all. Austins believes his unique point of view and open-mindedness keeps his creativity free from constriction. Being tied down to his livelihood and writing solely about his often painful experiences as a struggling teenager took some time to unlearn. He's learning how to get used to not feeling as much of the pressure: "Like, right now, I have a girlfriend. That's inspiring to me. A lot of what life has given me has been an inspiration," he says.
Coming full circle, Austins wants to bring the love back to the community that helped him grow. Showing out for Detroit is a must, no matter where he's performing: "When I think about the music and the art and everything I do, I always look at it like it's a notch for my hometown." There's something unique about the sonic atmosphere in Detr, "I think that Detroit has an amazing music spectrum. We create House, we create Techno, we have Motown… some of the best rappers in the world are from Detroit." The last time he performed in the city was his headline show at El Club in 2019, an all-ages space showcasing emerging indie acts. It gets pretty quiet for a second as Austins admits, "I miss Detroit all the time…"
He's almost ready to make his grand return to the city: "I always wanna make sure everything I do in Detroit is a moment," Austins laughs. Creating a unique, long-lasting experience for his fans is of top priority. "I think that's the one thing that's kept me back from being back and making an event", he muses, knowing that he wants it to be an unforgettable transfer of energy from himself to the people. "Sometimes I fantasise about getting out of America and going to Tokyo and staying down there for five or ten years. I want to be inspired by new things constantly," he tells me from his current LA apartment, convenient for his collaborations with other artists in the city. The end goal is a big house in Detroit for him and his family, where he can visit them between his performances - but for Sam Austins, that's only the start of his intentions: "There's a lot of things I wanna do for Detroit."

Get the Best Fit take on the week in music direct to your inbox every Friday