Fortunately, they're not to disappear, at least not entirely. Svein Berge and Torbjørn Brundtland will remain making music together as Röyksopp, but they've publicly announced that they will now eschew the medium of the traditional LP.
"There are many reasons," Berge said when we spoke to him. "We feel we've made five or six studio albums that we are content we with. The time is right to pack it in, while we're ahead – to blow our own horns a bit – and while we're able to try different things; to use a blunt example, if wanted to make some American blues songs, instead of putting out a full album of like 12 songs, which is preposterous, we could make the two we had real ideas of. We are not limited to the physical space that an album has, in both senses of either having to fill the space or edit ourselves too much. If we want to make a two-and-a-half hour 'album', we can."
There's a genuine sense that Röyksopp are willingly entering into the unknown.
"It's not an easy decision," he continues, with a glint of excitement growing in his voice. "It has been made out of love for the traditional format. We think we've made cohesive albums that feel complete and doing those things is for us with the level of attention to detail we have its time consuming. One of the reasons we have such a slow frequency of releasing because of the attention to detail. We want to experiment with other things – I use blues as a ridiculous example to exemplify it, but if we want to make pure club music, instead of flogging ourselves to death with a narrative and stuff, we can do as many as we have ideas for rather than forcing it. We want to explore."
The duo's decision is an informed, calculated process – not some impulsive whim, but rather a gradual realisation that's crept up. "I think it started when we were thinking about making Junior..." Berge ponders. "We were then trying to separate the most obvious sides of Röyksopp and piece together the accessible, energetic parts on one half, and on the other we wanted instruments and introspection and melancholy. The result was both Junior and Senior. We thought "wow, this is quote-on-quote 'pure'. But we also thought we could make it purer conceptually. Then we began slowly thinking that perhaps it'd be better to abandon the format completely, make releases shorter and to the point. A long chain of events lead to the inevitable end of our relationship with the format."
The Inevitable End is a behemoth of a record. It's considerably grander, more ornate. Robyn described the record as "sad, but it's not cold. It's very warm," and that couldn't be more spot on. It's one final hurrah; it's the final, rousing reprise at the denouement of a Broadway musical. Equal parts lavish, maudlin and poignant. It is often a larger-than-life record, very aware of its impending demise. There's prescience, pertinence and a whole heap of reflection – it's like they've assembled a cast of important figures from their life past, present and future for one celestial End Of The World party.
"As always we wanted a duality and ambiguity. We want each track to be charged with opposing sentiments," Berge says. "When you go for a theme like 'the end', the name itself has an epic grandeur to it. It was a difficult task to do this without it being pretentious, awful, pompous tripe. It can turn very easily into children's choirs and ten-minute guitar solos, so you have to keep alert. We opted to dress it down. It is still theatrical, but we've been successful, I think. Jamie McDermott [The Irrepressibles] has that quality, and we were lucky to work with him. There's sincere drama in his voice. We wanted to be heartfelt, but not in a larger than life way. It's hard to do when dealing with death."
The Robyn collab "Monument" – as it was on their mini-album Do It Again – is a highlight, embodying succinctly their aims. Röyksopp opted to rework the tune for their own record. "Both 'Monument' and 'Do It Again', they deal, to a certain extent, with same things. We made the two albums simultaneously – we started The Inevitable End first actually – so they both have a similar feeling for us as they are both from similar points in our mindsets and lives."
"'Monument' is dealing with the core theme of 'the end'. We wanted to rein it in. The original has that level of scope and grandeur of I mentioned earlier – it borders on self indulgent. If we had that as it is, it would be too much, but we definitely wanted 'Monument', in terms on the narrative, on The Inevitable End. We had to readdress it. We changed the chords and harmonies while maintaining the melody and see if we could give it another spin. It's all these things together that have made it work on The Inevitable End. It's more energetic now."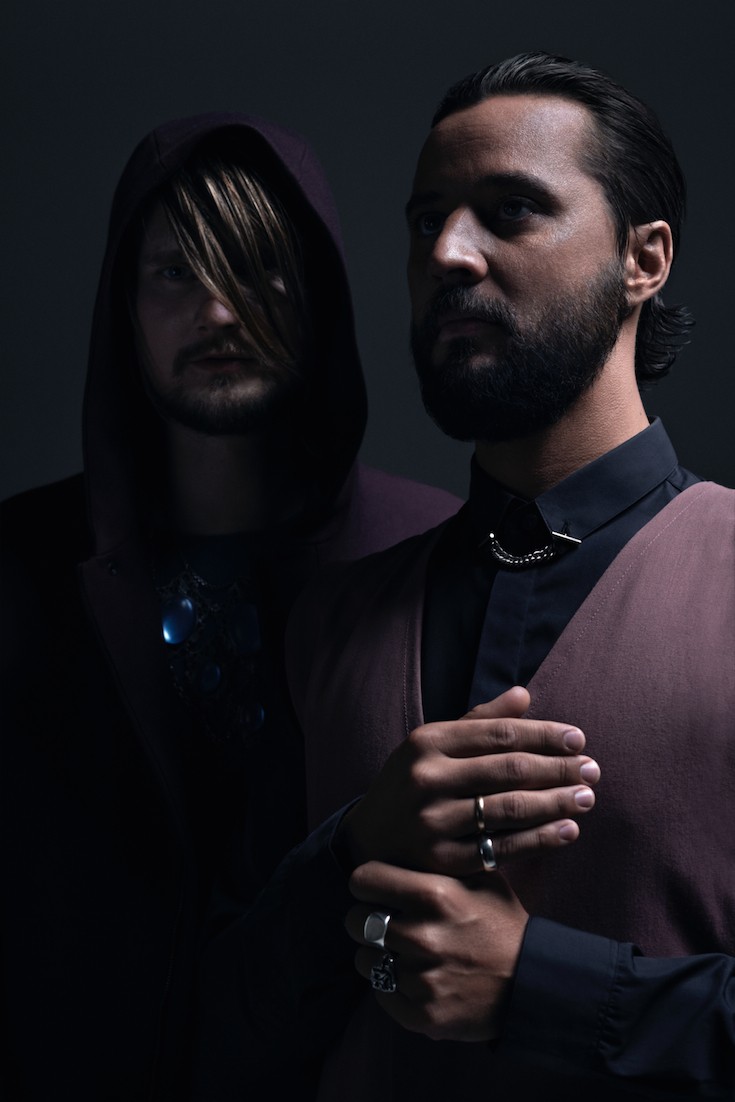 Berge spoke before about their work rate being slow due to their attention to detail. It's clear that is no exaggeration; they are meticulous about everything – from the peaks and valleys of the LP's structure, to the relationship each track has with the tracks that surround it. "We feel like the longer 'Monument' would've kept the focus more on the beginning of the album and dampened the big emotional release of 'You Know I Have To Go'. It wouldn't have the right dynamic with if we just used the Do It Again version. The balance of the narrative would be off. 'You Know I Have To Go' is the point where the album's themes become clear. I'm not dictating what you do when you listen to it, but this track lends itself to those willing to listen. You're supposed to sit down and soak into the universe of Röyksopp. In terms of The Inevitable End being equated to movie, this is the first sequence after the initial action. One could say the first three tracks are an overture, but I wouldn't like to... it becomes a bit Spinal Tap-y if we describe it as that! You know, when the guitarist is bigging up his own music in an 'I'm a composer' way, but whatever happens its still just metal? We don't want to be like that."
In terms of what it means to the pair, they speak in less abstract terms. Obviously, death, loss and apocalyptic situations, whether literal or emotional, are addressed cohesively, but that's not to say that Röyksopp's lives are littered with these things on the regular. "It's definitely a cathartic record. It's a representation of where we are in our lives individually and to a certain extent collectively. We've made it so the emphasis is on the lyrics so that we are a bit more candid, at least for us – we've not done that on previous work; though we've always been personal, it's never been as openly personal as this. The Inevitable End is about life. It sounds pretentious... maybe that's 'cause it's early in the day? If we were talking at 3am I may not feel that way and I might just be telling you it's the best thing ever made. Regardless of what I have to say, it's all down to the listener. It might mean something different to you as what it does to us. You know, the eye of the beholder... ear of the listener? Whatever."
It's a bittersweet record, but as Berge is keen to reiterate, they are gazing to the future. So what is next? After their campaign for The Inevitable End ceases, where will they end up? "We have some ideas that might come to fruition, and some might crash completely. That's what we've always done. We want to increase the frequency we release. Expect the future to be more conceptionally focused than before. Like an EP that only consists of blues or club or whatever. But don't expect a blues EP. We do want to bring our heritage into the future."
Robyn features heavily on the record, and with their recent joint release/tour, the close relationship is something that people can't seem to get enough of. "We have a strong relationship professionally and personally with Robyn. I'm pretty sure something will crop up at some point, but there's no concrete plans as of now. We don't exclude; we're both doing our things, but it doesn't exclude doing a together thing at the same time. I'm sure we will make more music with her in the future."
2015, despite being only a few months away, isn't even certain for Röyksopp: "...making plans isn't really what I do," Berge starts after a short beat. "...but I'm going to try to. Let's say this is a cathartic process. I'm going to try and lead a better and happier life. I'm going to embrace life in 2015, not in a newborn Christian way, that's not my intention, but I'm going to have fun and enjoy enjoy life in a healthy way," he says with a content aura, before hastily adding a caveat, "we hope to tour in 2015; I should probably mention that too."
The Inevitable End is out this week on Dog Triumph. The duo will be in London for an intimate DJ set at Plastic People next week - info here.