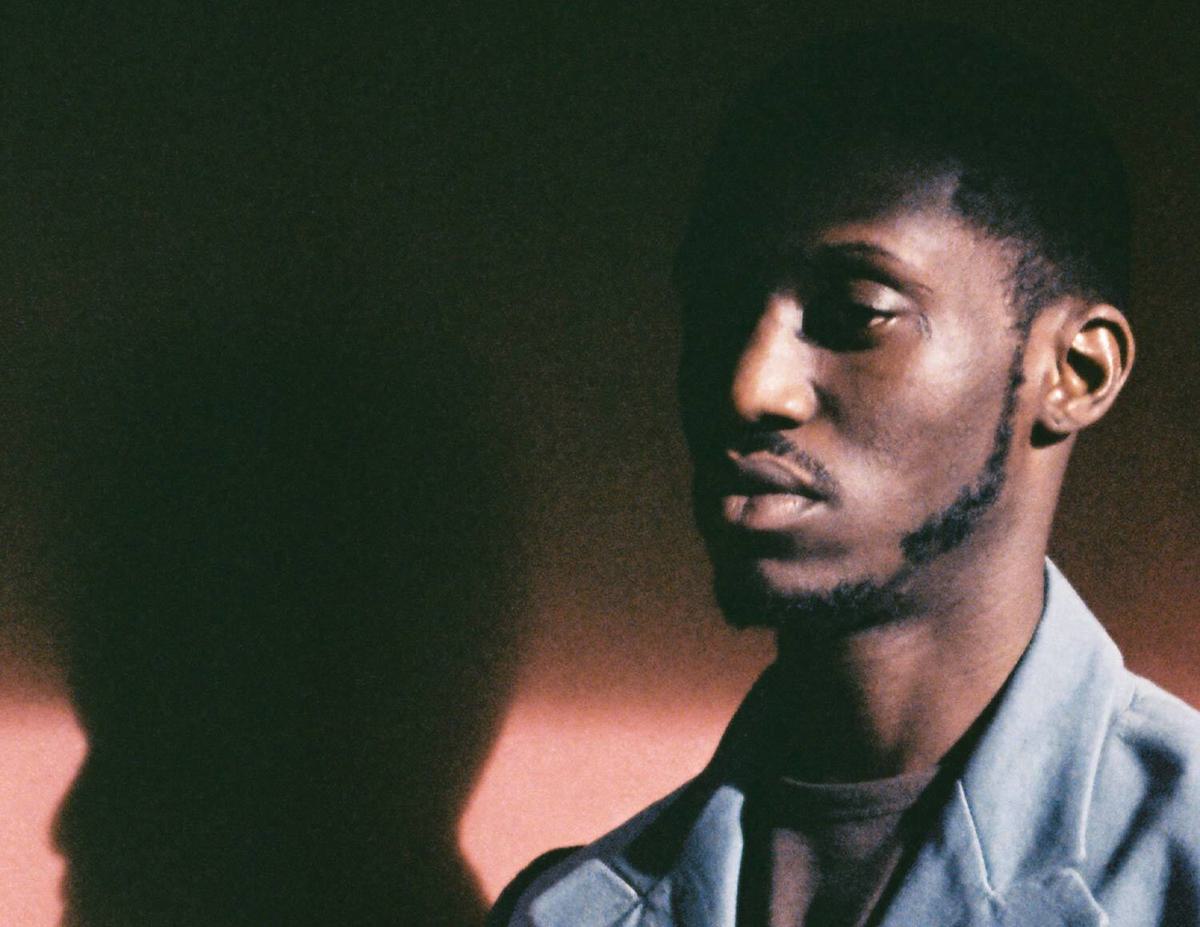 Rarelyalways is finding strength in vulnerability
16 March 2023, 19:15
"I'm quite an oxymoron, quite hard to pin down," London born Ricco Komolafe tells me about his alias Rarelyalways, the protective shield for an eclectic project that has seen two EPs, and now a debut album titled WORK, under his belt.

Born in London to a West African family, Komolafe's introduction to music was through his father, a part-time drummer and "man of many professions" who played gospel, booking out studios on Mare Street where he'd play for hours.

American folk music, The Stylistics, Harold Melvin & the Blue Notes, Motown, reggae and country provided the soundtrack to his childhood, but the most intriguing of all came a bit later in life, in the form of Richard Linklater's School of Rock.

"I hated cartoons," Komolafe tells me, genuine disdain in his voice. "Every time I saw cartoons when I was young, it used to trouble me because I didn't understand why I wasn't seeing real people. I enjoyed watching movies with real people, [and] School of Rock was one of those movies where I had the tape, I don't remember having all the channels, so I used to rerun and replay movies.
"I liked Jack Black's rebelliousness, he wasn't even meant to be a teacher, he's rebellious and then he was doing music. It made me think 'hold on, I think I like music just as much as him [and] I'm willing to get in trouble for this thing called music', and I did. I remember bunking in school, just to play music."

Komolafe didn't bunk anymore when he attended the esteemed BRIT School, which he describes as a "culture shock". "It cuts kids from all around the country, and in the first week I wasn't sure if I wanted to stay, but gave it some time and we started gelling. You get these little programs that you've got to pull off, and they got us quite early on in college organising shows."
Seizing the opportunities at hand, Komolafe linked up with the older kids that had already left the school to form an indie band, gigging and making a name for himself around South London pubs and venues.
Signing to LA-based Innovative Leisure several years later, Rarelyalways came into true fruition, releasing two EPs in 2020 and 2021. As an anarchic blend of weird electronic music, warped jazz and softened, somber hip-hop, the project wasn't without the usual humbling stumbling blocks, as Komolafe explains: "I used to record in Pirate Studios in Greenwich. I remember days where it was raining, I had no battery, I don't even remember the passcode to get in the car park. My engineer used initiative, came out, looked for me and found me drenched. It was a journey. I thought of the name [of 2020's debut EP] Baby Buffalo, because I was this little fish in a big pond. Not that I was being bullied, but I felt like I needed to gather all of my weapons and tools to last in this new environment."

Baby Buffalo was followed up with darker and grungier sibling Manic, where production responsibilities were handed to the label's co-founder and multi-instrumentalist Hanni El Khatib. "That was all done remotely in the peak of lockdown. So that was quite exciting, to hear my voice on beats that someone else made, that was something that I wasn't really used to. [Innovative Leisure] really wanted me for who I was, and not feel that I have to follow a template that's going to jump a playlist. They wanted me to be myself, which is pretty cool."

When Komolafe starts to talk about his recently released debut album WORK, he initially references the fact he was ten minutes late to our call. "It's because I was working," he explains, "I'm always working, I'm a civil servant and I juggle quite a few jobs, so most of my life is work. On the weekend, after I play football, I could chill with the lads, but I'm the sort of person that would rather go home and watch a movie and do more work, so on Monday I'm not running around like a headless chicken. The track list reads out a sentence that all relates to work, assignments, tasks [and] how I deal with that. It's just a young man swamped with an immense workload, having to maintain expectations. It sounds like life really, but I make no distinction [between] work and fun."
His approach to music is just as unorthodox as his instrumentation, configuring the tracklist before any songs had even been written, and using the titles to infer the sonics. In one example he talks about the tense "HELP DESK": "How can I make this track sound like I'm at a help desk?" he asks himself. "When I listen to [the track], I think of frustration, I think of tension, a little bit of stress. So I knew it had to be a little bit rocky and spiky."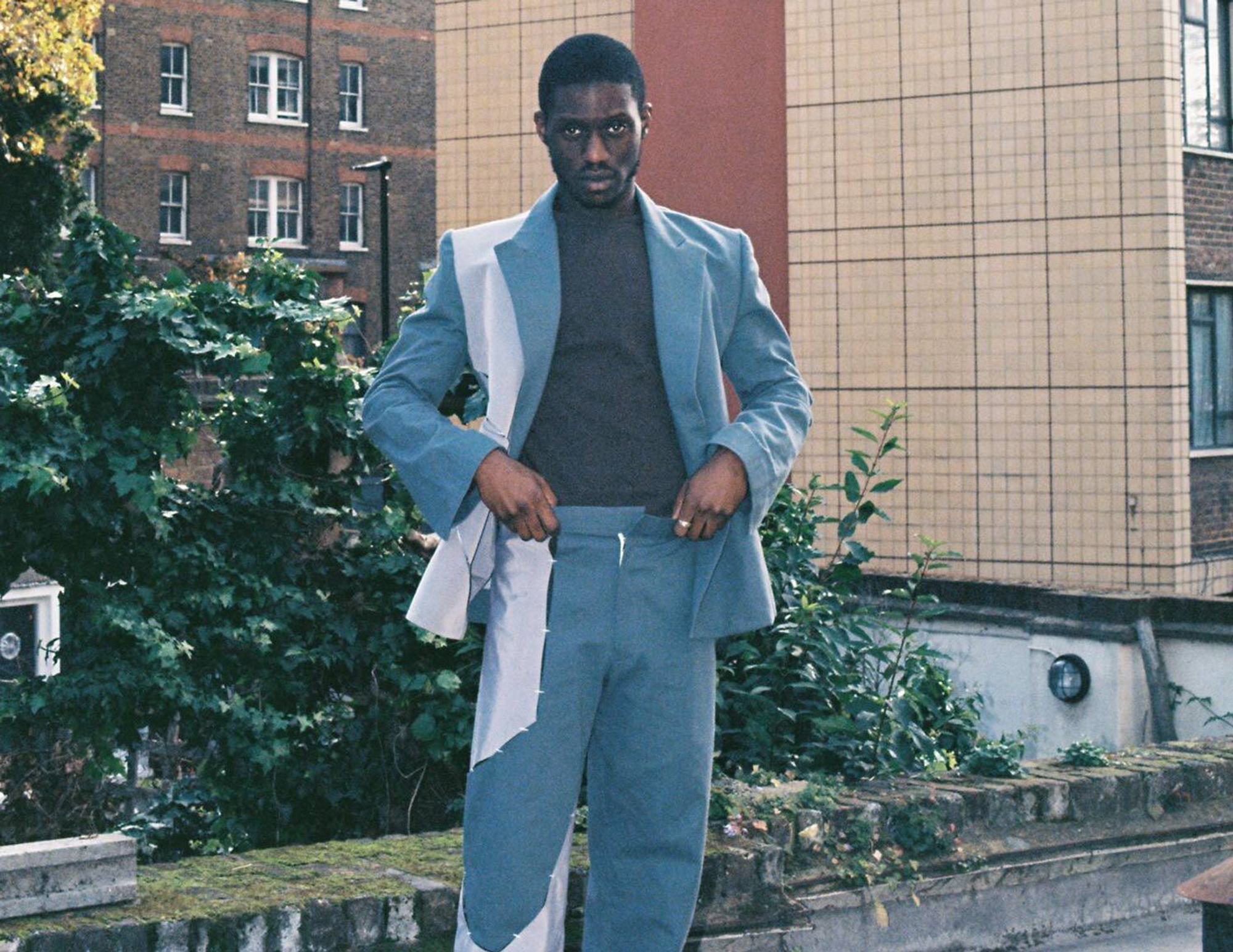 Stripping music back to its core is also reflected in Komolafe's approach to lyrics, holding space for and valuing words that are honest and delicate. On 'FIRE', which was written about a girl he was dating, he inflects 'I'm a sensitive Pisces / I'm born in the snow', "I was head boy and quite influential at school," he explains, "I don't ever remember getting beaten up, being on the receiving end of any violence…I'm not involved in gun activity. I feel like it's fun because I have this demeanour, this presence…so when I do come with vulnerability I think it's this oxymoron because it's like 'Who is this guy? The person I know doesn't really show this side to him'."
"It's interesting when you see Stormzy singing, this 6ft tall Black man singing gospel. It's not something that comes to your head straight away, [so] it's nice to show the vulnerable side, and I find strength in being vulnerable, it's quite liberating. I like being naked because it just goes to show, if I'm this comfortable and efficient naked, what about when I put my armour on? How are you going to cope then?"