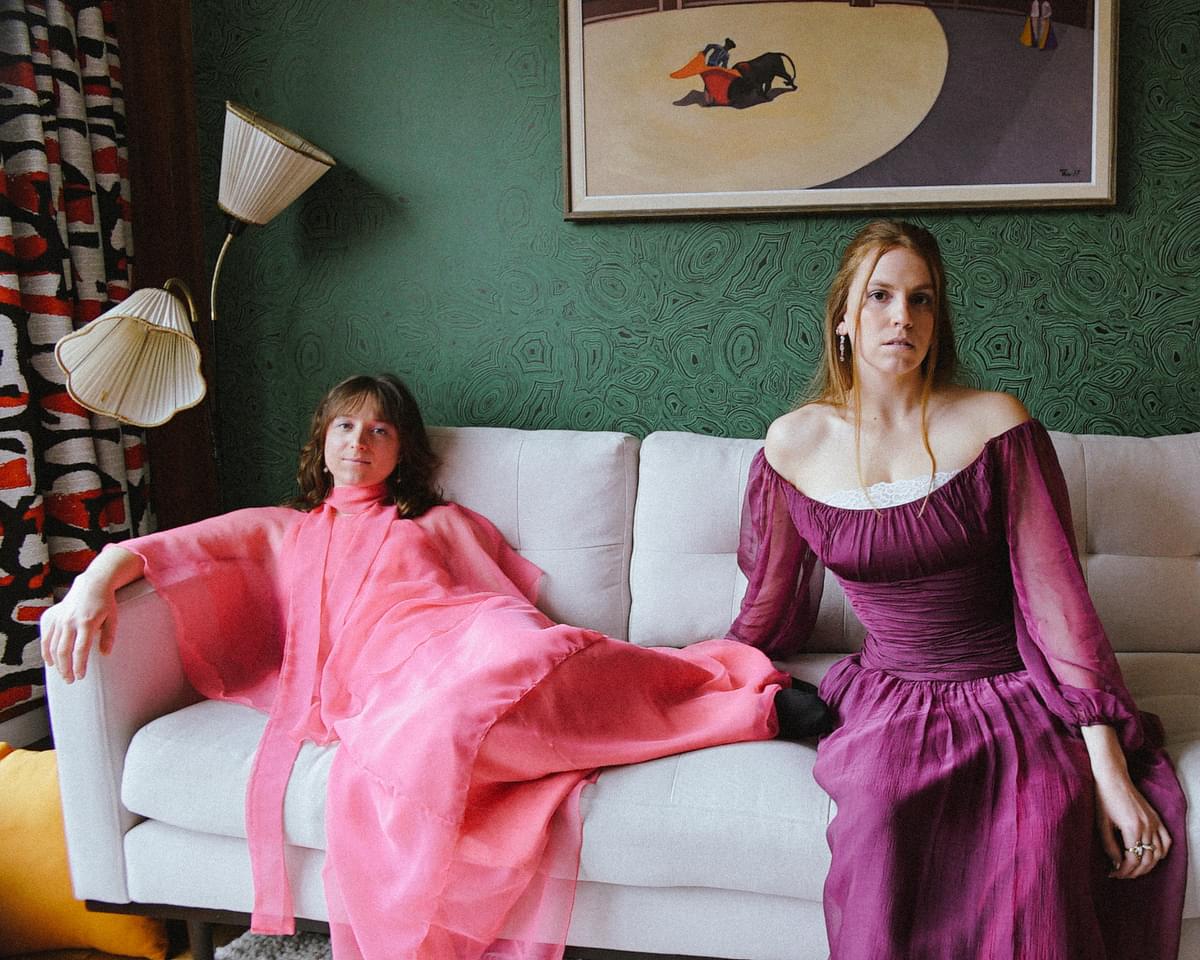 Prima Queen and the romance of platonic love
09 May 2023, 09:00
Original Photography by Bonnie Ophelia & Lydia Robinson
As Prima Queen release debut EP Not The Baby, the songwriting duo at the helm tell Evie Lake about their love-at-first-sight connection, and a record built on inevitable friendship.
In this day and age, the classic rom-com meet-cutes are a slightly outdated trope. Boy meets girl, they chase each other around for a bit and then eventually, after a lot of effort on everyone's part, get together.
Prima Queen flipped this concept on its head the moment Kristen McFadden, a student from Chicago, walked into the room of a songwriting course in London for her semester abroad. Louise Macphail, originally from Bristol, had already done some digging on her classmate and marvelled at a video of McFadden performing, telling her mum over the phone: "she's the one. We're going to be in a band, I just know it."
Because Macphail had always wanted to be in an all-girl band, you could say she'd been dreaming of a girl like McFadden for a long time. Immediately after her first performance to the class, Macphail asked McFadden in front of the whole room if she wanted to be in her band. The feeling, it seems, was mutual.
Many years later, Macphail and McFadden have just released their first EP. Not The Baby is the culmination of a friendship well-worn and cherished. Upon entering the video call, Macphail immediately jumps at the chance to tell MacFadden how nice her hair looks.
"I just wanted to be her friend really really badly," McFadden admits. "I even remember the first time I saw her because she was looking at me and smiling." The new kid in town, Macphail invited McFadden out to show her around, eventually asking her to stay the night along with some of Macphail's Bristol friends. Their great love already blooming, McFadden laughs at how it brought out a new kind of jealousy in her.
"Me and this other girl were sleeping on the floor while Louise had another friend with her in bed. I remember looking over and thinking 'I want to be the friend in the bed.' I just really wanted to be her best friend and I felt jealous. I barely knew her!"
As Macphail laments that she wanted McFadden there too, it seems Prima Queen is an act built on the romance of platonic love. The foundation of their friendship has created a safe space of secret sharing and conversational thoughts. As a band, the pair project their closeness into confessional, familiar and earnest songs.
The cuteness isn't lost on them. As best friends, they're in a committed relationship: "We're basically married, when people are talking about their romantic relationships there are always moments when I'm like 'oh yeah, me and Kristen have that,'" Macphail explains.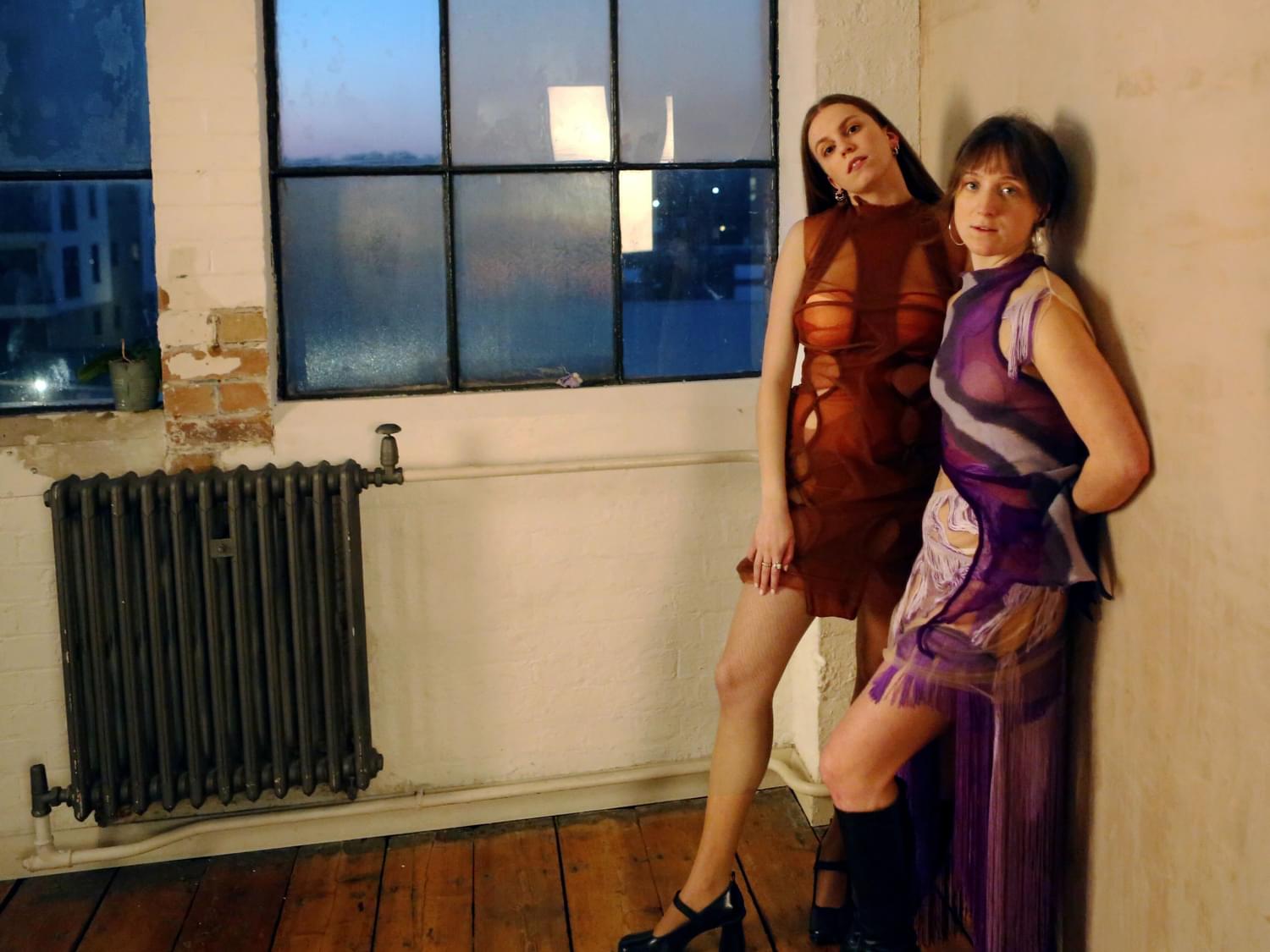 It's not an isolating dynamic, however. Prima Queen comes from a long line of women finding solace in each other and their stories. Women are connected by each other's experiences and, for McFadden and Macphail – as with so many others – it all comes down to Taylor Swift, the ultimate unifier.
Despite growing up with an ocean between them, the pair shared the same feelings and ideas through music. "We felt the same thing as teenagers [because of songs like] 'Teardrops on My Guitar' and 'Love Story'," Macphail muses. Continuing, McFadden agrees: "I'd never heard a young woman talk about playing the guitar before and someone so cool saying boys don't love me."
In the formative days of their relationship, Swift made her presence known. "Kristen was in my house one time, really early into our friendship, and my iPod was on shuffle. A very risky situation," Macphail laughs. "This deep cut of a Taylor Swift song came on and we both immediately got on the table and started dancing." Smiling, McFadden adds, "it was like 'okay I feel safe now, this is a safe space."
As Prima Queen, the practice of rallying around women feels more powerful. In the lyricism their music is built, there's nods at having each other's backs, vocally and literally, and reinforcing each other's stories.

In "Back Row", McFadden leads a tale about complicated love, lamenting "I remember the letter / You left beneath my door / I tried to write you back / I spent two days crying on my bedroom floor." With Macphail behind her, it's an experience shared. Neither are lonely in moments of grief, something fortified by the upbeat and euphoric chorus of accepting love and loss as a part of life.
It's a set of feelings perhaps impossible to conquer alone. "We know all of each other's stories inside and out. Whoever is singing lead is telling theirs and the other is there supporting because they get it. They all feel like both of our stories now," says Macphail. "We're telling each other's stories and we're each other's main support," McFadden adds, "we know everything about the other person's life and what they're feeling and the songs reflect that; the songs are reflections of what we've told each other."
With "Dylan", a jazzy, ruling and introspective glimpse into the breakdown of a relationship, sonically McFadden stands behind Macphail as she confronts a partner – it's now two against one.
"How we've helped each other process feelings is the accumulation of the song," McFadden assures, and the result is sprawling. It's hard not to become mobilised by the autobiographical, narrative tales Prima Queen anchor their songs around.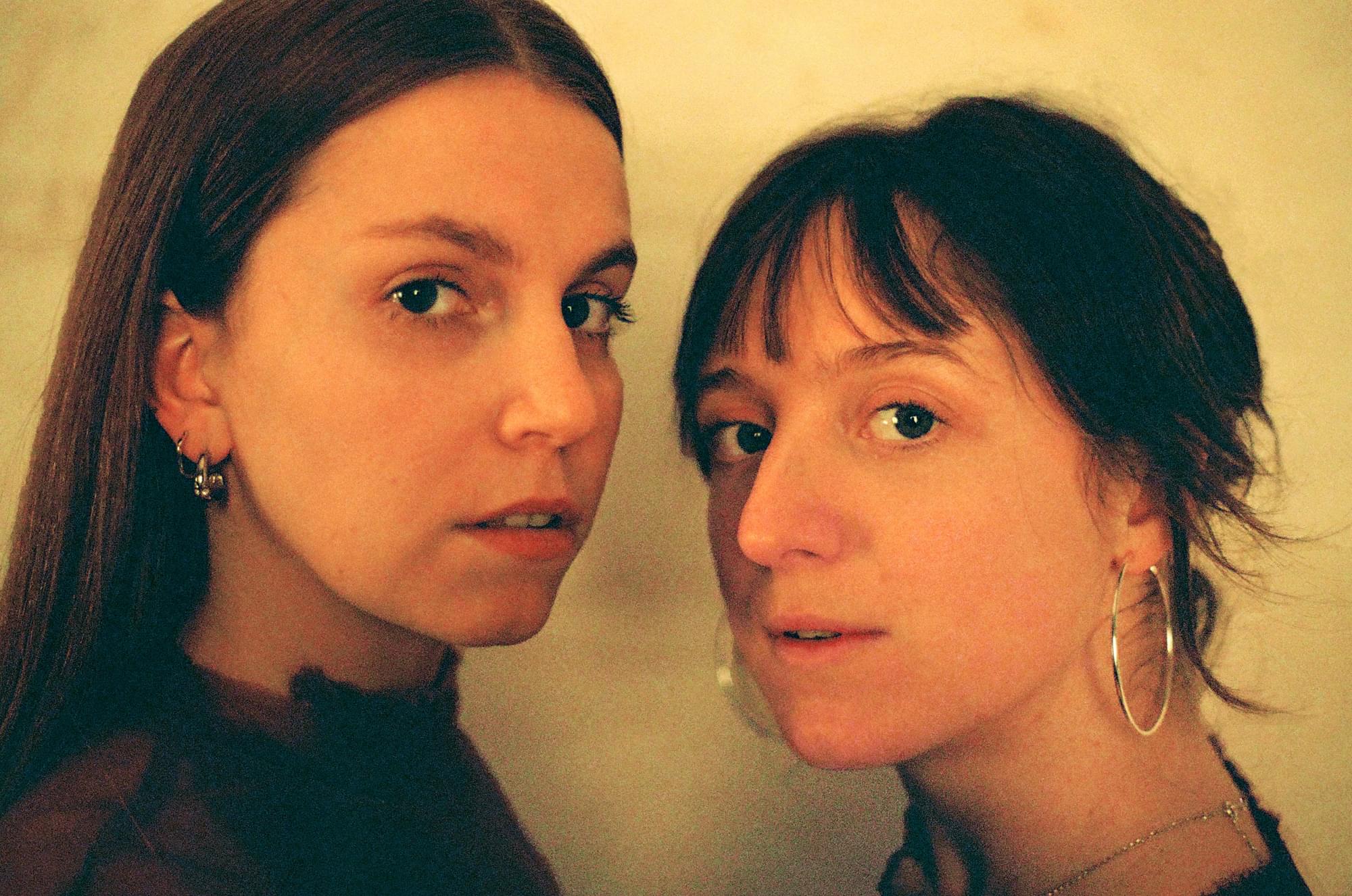 Visceral and all-encompassing, they belong to the listener just as much as them. Not Your Baby is a comforting call of empowerment amongst love and life's messiest moments, and it also serves as a reminder that no one has to go at it alone.
And so, after shows, the pair often find themselves knee-deep in the stories of other women. "It's my favourite thing ever when people tell us they relate to a song or tell their story. It feels like a healing moment for everyone," admits McFadden.
Macphail laughs as she tells of the few occasions when boys have approached them. "There are a lot of songs about heartbreak and fuck boys, so it's very funny when a guy comes up and says 'God, I really relate.' It's like, really? This isn't for you… but nice for you."
Solidarity and openness is Prima Queen's present, and no doubt their future, as Macphail concludes: "I guess it comes from being honest."

Get the Best Fit take on the week in music direct to your inbox every Friday